Eye of the Collector, a brand new event in the art calendar, calls itself "the next generation art fair", and there seem to be a few reasons for that.
To start, there will be no booths or boundaries for the participating galleries, which now include venues such as Tornabuoni Art, Marlborough Gallery, and Michael Hoppen Gallery. There will be a new way of experiencing and buying art that juxtaposes it against a unique architectural surrounding - the Two Temple Place, the late Victorian Neo-Gothic riverfront mansion in central London, home to the 35-feet vaulted ceiling, rare stained-glass windows, and exquisite gilded paneling.
There, this selling exhibition will showcase works of art, ranging from ancient to contemporary and including design as well, as they would be presented in a collector's home, in an intimate and unique manner.
Last but certainly not least, this creatively curated, multilayered artistic dialog was conceived by Nazy Vassegh, a London-based art advisor with more than 25 years' experience in the international art world. You may know her for her roles as Chief Executive of Masterpiece art fair, or as Managing Director of the European Impressionist & Modern division and Senior Global Business Director for Contemporary Art, both at Sotheby's.
Because of the COVID-19 health crisis, the Eye of the Collector art fair was initially rescheduled to September, 2020, and was subsequently moved to 2021. To coincide with what would have been the dates of the inaugural edition of the fair is an online viewing room. Accessible from May 12 to 31, 2020 on the Eye of the Collector website, the presentation will give a preview of what's to come in a few months at Two Temple Place, embodying the already established spirit of the fair.
What can we expect from this debutant fair? What makes it standout in the fair-saturated art market? How did it come to be in the first place? About this and more we talk to Founder and CEO of Eye of the Collector, Nazy Vassegh.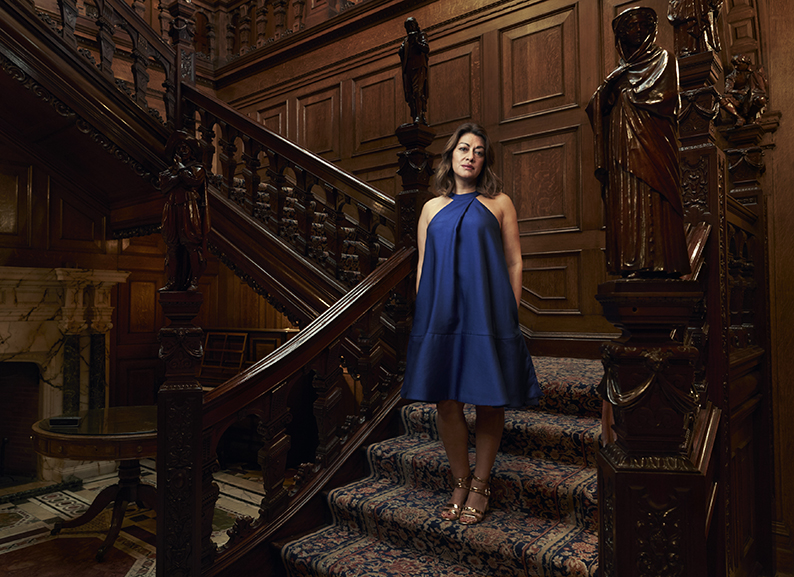 Introducing Eye of the Collector
Widewalls: Where did the need to create this "alternative to the traditional art fair" come from? Why is it important that the art world of today have one?
Nazy Vassegh: I have been thinking of introducing a new and re-imagined art fair for some time and a recent visit to the Venice Biennale firmed up the ideas around what this should look like. As we toured amazing exhibition after amazing exhibition in magnificent Venetian palazzi, I noticed the joy on the collectors faces at what they were experiencing.
I thought to all the art fairs we visit and the general mood of people attending them and I thought to myself 'wouldn't it be wonderful if an art fair could excite people in that same way!' We work in an industry that is all about creative expression, so it seemed natural to me for the art fair format to evolve.
Widewalls: What are the key differences between Eye of the Collector and the typical art fair?
NV: Visiting Eye of the Collector will be like walking into an amazing collector's home. The setting is a grand and sumptuous mansion on the Thames which has an extraordinary history but is little known. Art and design from all ages will be on show from thirty of Europe's leading galleries, each a specialist in their field.
Everything will be for sale but there will be no booths. Works will be presented across the house thereby enabling the visitor to imagine what it might be like to live with a work of art.
Just as at home, we want visitors to feel welcome and to enjoy the experience from beginning to end.
Widewalls: Can you tell us something about the curatorial committee?
NV: Our curatorial committee is interestingly mainly female which wasn't planned but is a pleasure.
We have Catherine McCormack who has recently curated two shows at Richard Saltoun Gallery and brings both a contemporary and an art historical rigour to the group. We have Lyndsay Ingram a works on paper specialist and gallerist in Mayfair, in addition to Fru Tholstrup who was previously the Director of Sotheby's S2 and Haunch of Venison, and who has curated a number of shows.
We also have interior architect and designer Tarek Shamma who previously worked with Zaha Hadid and David Chipperfield.
Together I feel that the committee brings a breadth of knowledge to help shape the fair and a desire to create the very best show that we can.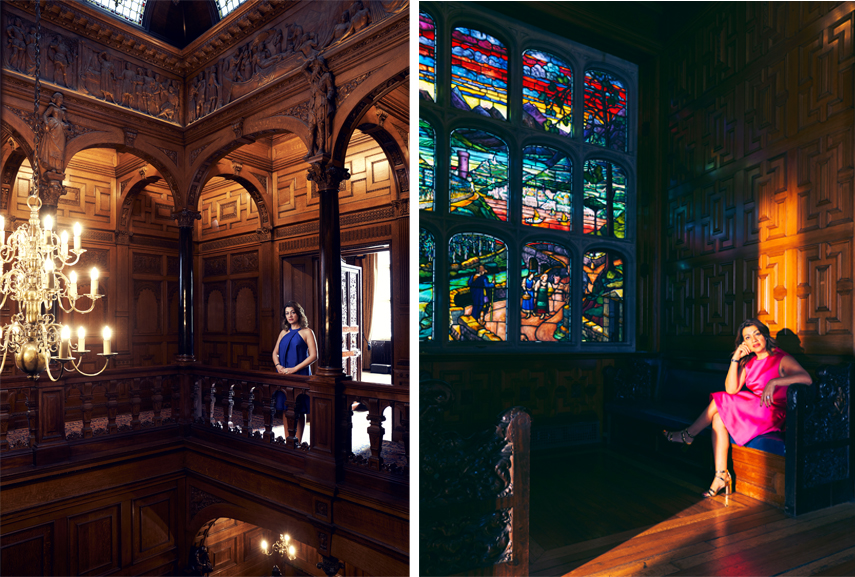 A New Kind of Art Fair
Widewalls: What can we expect from the online viewing room launching in May?
NV: The Eye Viewing Room will give people a sense of our ethos and a window into what they can expect from the fair. It will present three works from each of the participating galleries, that I have selected in partnership with them to exemplify their specialisation and expertise. There will also be a section of the viewing room where works are presented in situ to stimulate debate and explore alternative collecting pathways.
Widewalls: How were participants of Eye of the Collector picked?
NV: Participants were picked for their quality and expertise. We are considering areas from ancient art through to contemporary art and design. Along with the galleries there will be a handful of artists showcasing works chosen by the curatorial committee.
Widewalls: What are the challenges, but also advantages, of presenting art inside a venue such as Two Temple Place?
NV: The unusual thing about Two Temple Place is that it has picture rails and track lighting across the whole building. From a practical perspective, this is wonderful news for a fair organiser.
Also it is very inspiring on many levels to be in such a creative environment. Getting everything in and out of such a central London location can be challenging but we feel it is a small price to pay for such an a wonderful space.
Eye of the Collector Online Viewing Room 2020 Participants
Looking Forward
Widewalls: How would you say your own rich experience within he art market come in handy for an event like this one?
NV: I think that it takes time to train your eye and to gain people's confidence. Buying and selling art is often a very personal matter involving trust and and financial investment.
My years at Sotheby's taught me a lot working alongside some art industry legends. Curating and developing Masterpiece gave me an insight into the reality of running an art fair. My advisory work ensures that I am kept up to speed with the movement of the market and the evolution of collecting.
Widewalls: How do you think the new fair dates will impact the fair itself?
NV: We are looking at how we can adapt the fair to the 'new normal' as the situation evolves. This may mean that we offer collectors the opportunity to visit alone or in small family groups. The fact that we are boutique in scale means that we are in the fortunate situation whereby we can adapt our format.
Widewalls: Do you have any predictions about the art world post-pandemic?
NV: I think it is too early to hypothesise about the long term. The situation is changing so quickly. I do believe though that, for the moment, everyone will put safety first and many will be put off travelling internationally.
Widewalls: What would your advice be to the collectors coming to Eye of the Collector in September?
NV: To enjoy it. To take time with the works on show amidst the magnificence of Two Temple Place.
This will be a fair where the art takes centre stage.
Featured image: Nazy Vassegh portrait, Two Temple Place, 2019. Courtesy Eye of the Collector, Photo Alex Board.