When it comes to socially engaged art projects, it is important to bear in mind how they are being communicated with the community. One of the best ways to empower people to be creative is by enabling participation.
A recent exemplary project Face This T-shirts shows how such an initiative can be really important for a certain social group in this case – children. As a matter of fact, a group of street artists gathered around and collaborated creatively with Indonesian school kids, and the final result are peculiar t-shirts featuring children drawings.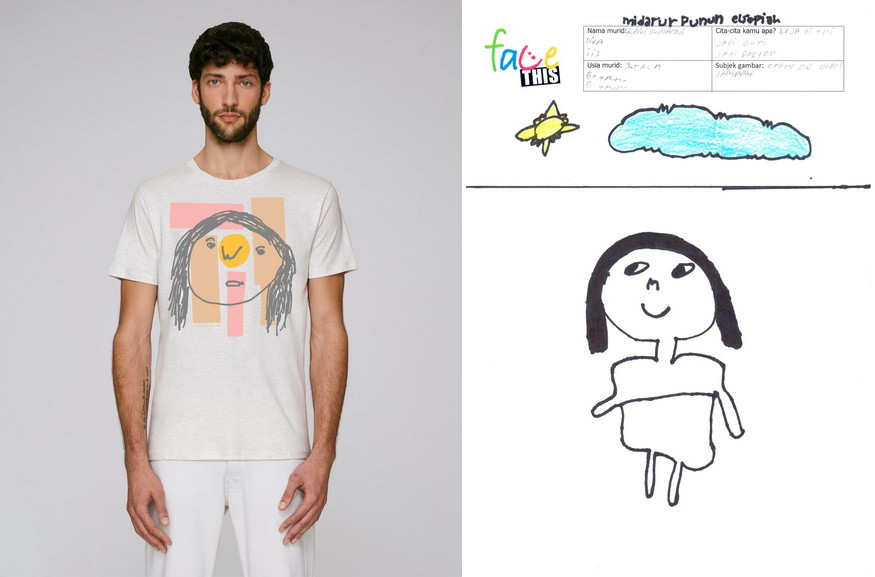 The Young Creatives
The project Face This T-shirts was founded ten years ago by a Dutch-based Face This foundation led by Jos van der Hoek and Jelka Priem. During this time, various artists worked with different schools located on the Indonesian islands of Java, Lombok, and Flores.
The idea is rather simple – the produced T-shirts are decorated with Indonesian kids' drawings, so in regards to that Jos van der Hoek explains:
Once we located a school in need, we set up an art class with the kids. We then sent out those drawings to artists from all over the world to create a T-shirt using those drawings and then the proceeds were used to improve the Indonesian school.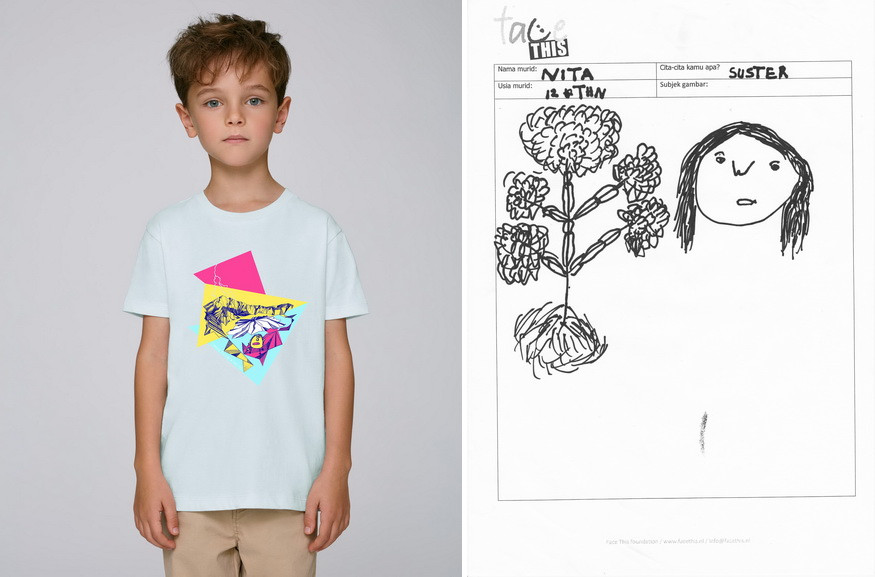 Renowned Street Artists For Children
Artists Cody Hudson, Jimmy Turrell, Ricardo Cavolo and Bryce Wymer, Stina Persson, Martina Paukova, Penfold and Claudine O'Sullivan decided to work with children by encouraging them to release drawings for a brand new Face This T-shirt collection.
For this anniversary edition, the foundation decided to choose one drawing from each school and handed those drawings over to the collaborating artists for the final edit. Ricardo Cavolo explains why this collaboration is so important for him as an artist:
I'm really interested in that Naïf way of drawing from kids. All artists try to get back to that way of working. So being able to collaborate with a kid is just a dream.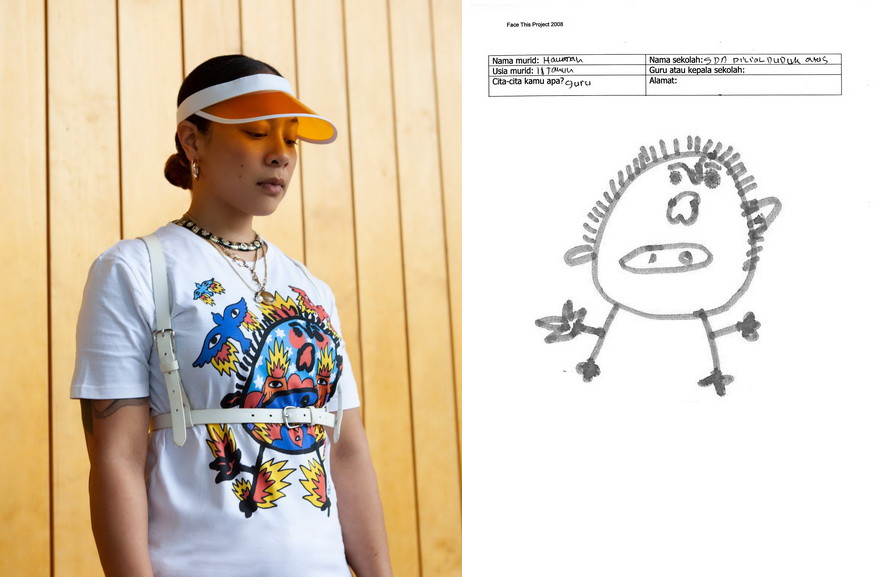 The Support For Face This T-shirts - Win Your Own!
This project is really valuable since it encourages the children from the local community the deploy their creativity in order to enhance the quality of their education.
The main principle of this project is that all sum earned from the sold items will be divided and handed over to three schools enabling them to provide better education to their pupils.
For more on the initiative, visit the Face This website!
For a chance to win your own t-shirt and help these kids, please visit our Instagram and good luck!
Featured images courtesy of Face This foundation.