Faile, the artistic collaboration between Patrick McNeil and Patrick Miller, have put up their latest installation entitled Wishing on You in Times Square, NYC. As you already know, Os Gemeos duo has already taken over Times Square, with their Parallel Connection animated video, as part of the Midnight Moment project initiated by the Times Square Arts. This newest installation by Faile, representing the prayer wheel is just revealed today on at the Broadway plaza between 42nd and 43rd Streets and it joins in on the initiative of turning this advertisement center into a public gallery.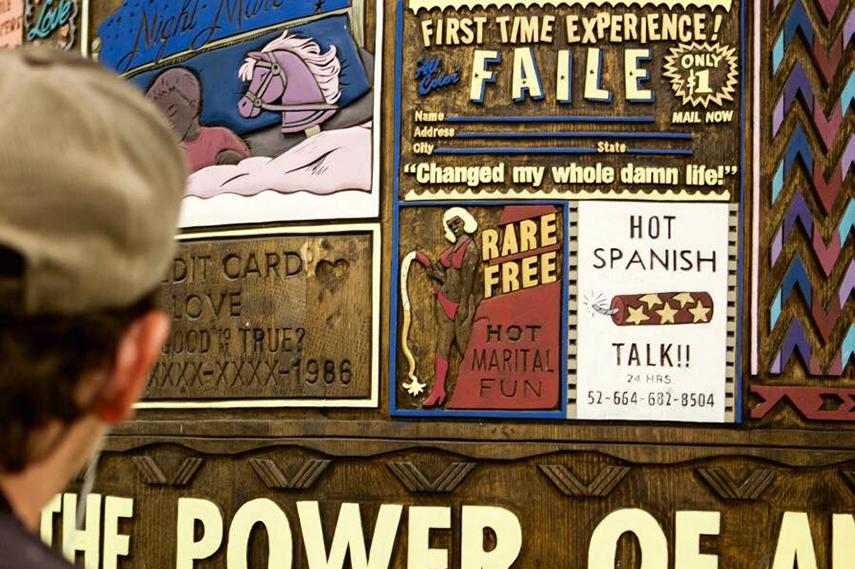 Faile Artist Collaboration
Brooklyn-based artist duo Faile is known for its multimedia creative style, the merger of techniques from stenciling and collage to painting and ceramic work. Two Patricks, McNeil and Miller have been working together since the late 1990s, experimenting with various forms of artistic expressions, constantly evolving and improving their style. They are known for their artworks inspired by the mass and popular culture iconography. The latest installation can be seen as a continuation of their critique of consumerist society represented also in their Savage/Sacred Young Minds exhibition currently on view at the Brooklyn Museum.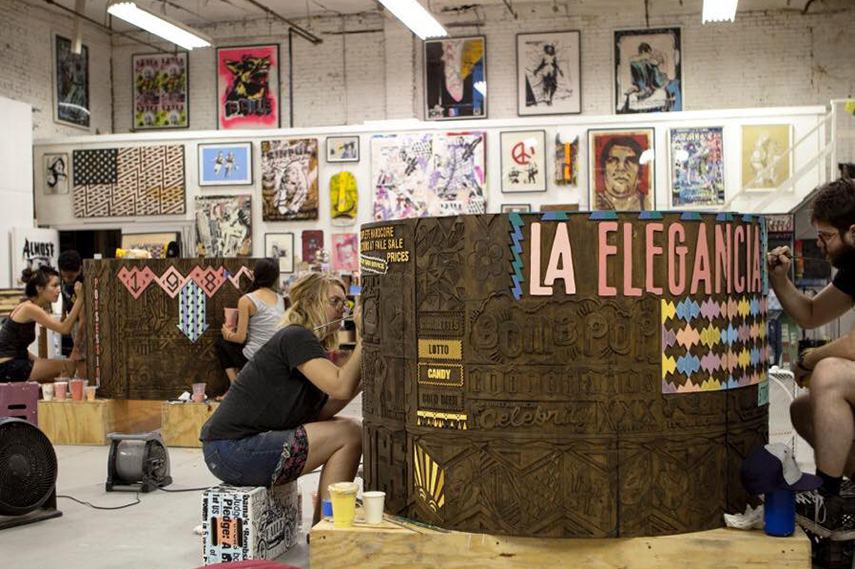 Wishing on You Prayer Wheel Installation
The hostile attitude towards consumerism, widely associated with Western lifestyles and the essence of American culture, is what made Faile duo turn to the exploration of Eastern spirituality and religious imagery. Influence of religious architecture is also seen as part of their Temple installation at the Brooklyn museum and the whole concept is extended through Wishing on You public sculpture. This installation is one of the largest they have done, and it draws from various cultural traditions, opening a dialogue about consumerism, consumption, myth making and desire. Wishing on You is an interactive piece, a call to the passersby to stop and think about the role of spirituality in their everyday lives.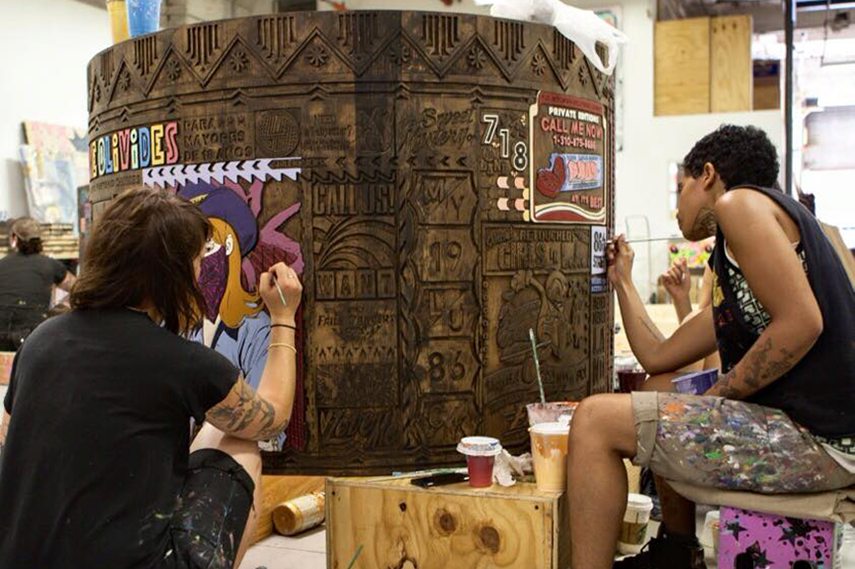 Faile in Times Square
The Wishing on You installation is on view until the end of summer, more precisely through September the 1st, 2015 in Times Square. As part of the Times Square's kaleidoscopic history, this reinvention of the Asian prayer wheel is imagined as a communal space with the aim of connecting people in a shared experience. The latest work by Brooklyn-based duo invites New Yorkers to rethink their notions of spirituality, and what a better place to do so than in the center of the advertisement world.
Interested in seeing latest Wishing on You installation? Share your thoughts on our Facebook page?
And for more news, you know what to do, so sign up for My Widewalls for FREE!
Featured image:
Wishing on You prayer wheel installation. Courtesy of Times Square Arts
Images in text courtesy of the artists