Ever since their breakthrough in 1999, FAILE (Patrick McNeil and Patrick Miller) has been winning over the art scene with their fantastic works in which they combine a wide range of material and styles. Their usage of the appropriation technique and collage combined with the pop culture involved themes has brought the duo a major international success and opportunities to exhibit their artworks all over the world. Although painting and printmaking still remain central to their approach, over the last decade Faile have adapted their signature mass culture-driven iconography to vast array of materials and techniques, from wooden boxes and window pallets to more traditional canvas, prints, sculptures, stencils, installation, and prayer wheels.
This November, the energetic and talented duo will present their latest, as well as some of their best works to their primary audience in NY through an amazing project entitled FAILE: Works on Wood: Process, Paintings and Sculpture. Along with the exhibition opening, the collective will launch their latest book, Faile: Works on Wood, printed in partnership with celebrated art publisher, Gestalten.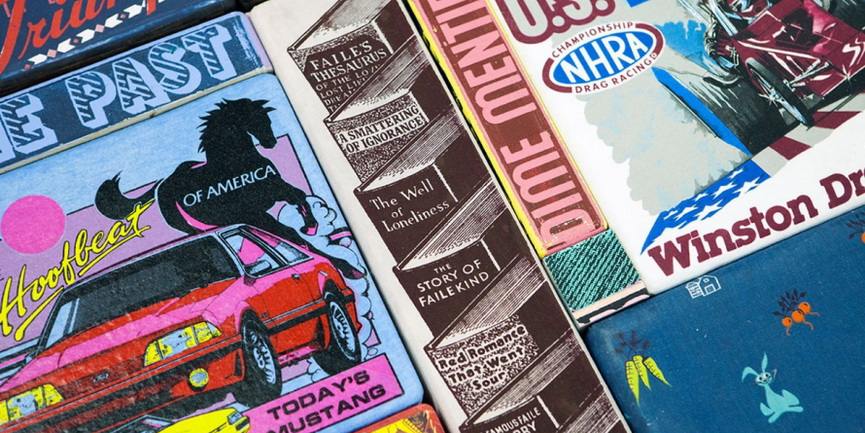 The FAILE Exhibition
FAILE: Works on Wood: Process, Paintings and Sculpture will present a selection of works featured in the publication, alongside a collection of new works created specifically for this occasion. If you're a fan of their work, this show will be a true enjoyment. On view will be highlights of their artwork so far - early pieces using salvaged material (wooden boxes and window pallets), to their interactive puzzleboxes and carved prayer wheels, right through to elements of their towering installation work at New York City Ballet. As Eric Allouche, the director of Allouche Gallery where the event will be happening, said: "It is a pleasure to exhibit this body of work. The Patricks have talent, humour and vision. If only they were French, then they'd be perfect!"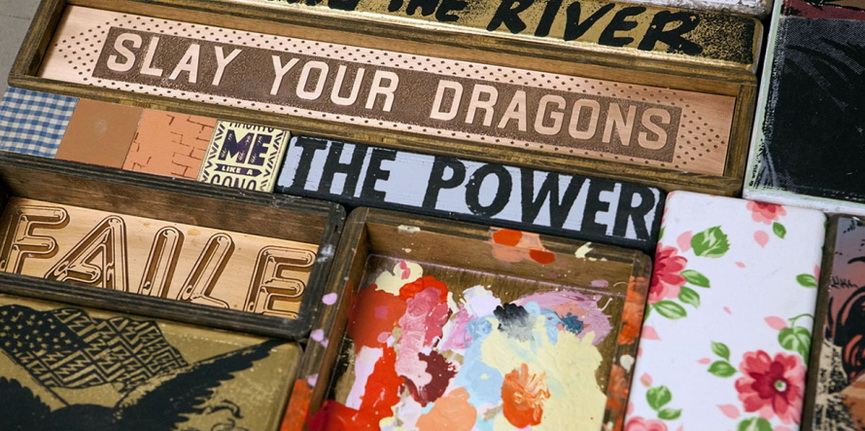 The Publication
The art book entitled Faile: Works of Wood is a new collection of essays and rich color photographs that showcase FAILE'S exploration of wood in their practice. Printed in partnership with publisher, Gestalten, the book presents a broad swath of FAILE's projects from the past decade. As a follow up to Gestalten's two previous FAILE bestsellers – FAILE: Prints + Originals 1999–2009 and FAILE Temple – FAILE: Works on Wood ($65.00) features beautiful color reproductions and chronicles the artists' exploration of this versatile medium, revealing the continual evolution of their work.
FAILE: Works on Wood: Process, Paintings and Sculpture opens tomorrow, November 15th at Allouche Gallery in New York, along with the promotion of their latest publication. The show will be on view until December 10, 2014.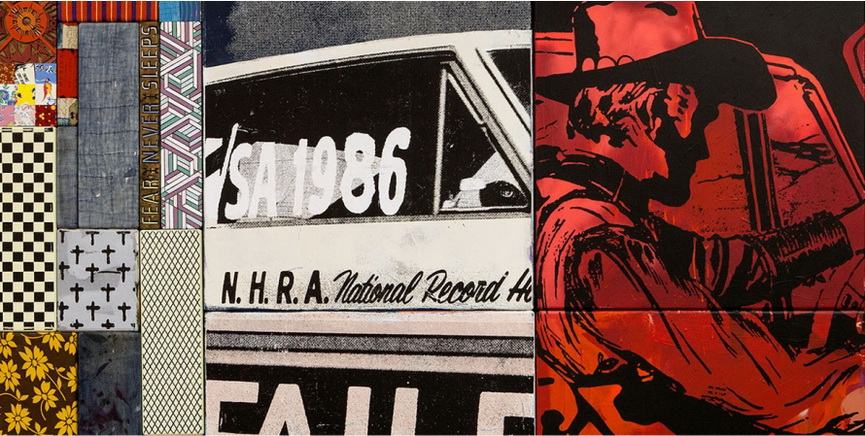 About Allouche Gallery
Established in 2014, Allouche Gallery is home to an international roaster of some of the world's most recognized and culturally significant contemporary visual artists. Through its highly curated exhibition program, the gallery has garnered a reputation for highlighting artists – whose work directly challenges preconceived notions of contemporary visual culture – and affirming their place in 21st Century art. Home to a select group of both established and rising partitioners, across a variety of disciplines, Allouche Gallery represents the work of Ron English, Swoon, Bast, Paul Insect, Nick Georgiou, Lori Earley, John John Jesse, Saber and Faile.
If you want to know more about FAILE and their future projects, sign up for My Widewalls today!