Although the industry prefers to sweep this problem under the rug out of fear that giving publicity might cause similar incidents to occur more frequently, the fact of the matter is that non-paying bidders are an enormous problem in the art auction world.
François Curiel, Christie's chairman for Europe and Asia, recently said that the number of defaulting buyers in the business is "fairly negligible." Yet, since the most notable instances of bidders backing away from agreed prices can be found in auctions dealing with pieces worth in a multiple-million price range, this problem is causing a lot of unnecessary - and unpredictable - deficit in the art industry.
Before we continue any further, it should be noted that many examples of failed bids remain confidential, so not only do we rarely get to find out the outcome of such cases, but we usually do not even know such a case in unraveling behind the scenes.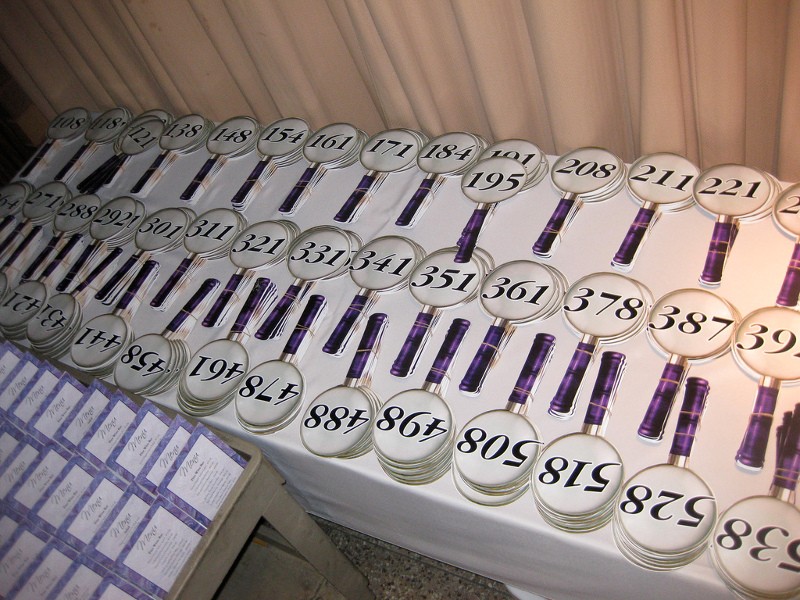 Taking a Closer Look at the Failed Bids Problem
Despite many auction houses ignoring the problem and many individuals claiming such incidents are a rarity, statistics reveal that cases of non-payment seem to be on the rise. There's a strong case to be made that the online auction economy is the main culprit - it's nearly impossible to research and vet every single bidder who participates in an online sell-off.
Online buyers are able to retain a significant amount of anonymity and even those whose integrity is backed by the auction platform are just a click away from deciding they do not want to pay the agreed price.
Even if we step away from the online art market, there are scenarios in which auction houses' hands are simply tied. Sure, they can demand deposits, references and bidding contracts prior to the auction's start, but all of those leave a lot of wiggle room for bidders to retract their offers.
Ultimately, when a person does decide to back away from paying, auction houses can always opt for a lawsuit - but keep in mind that suing a usually-wealthy bidder is extremely expensive and complicated, not to mention nearly impossible if the case is taking place at an unfamiliar international court.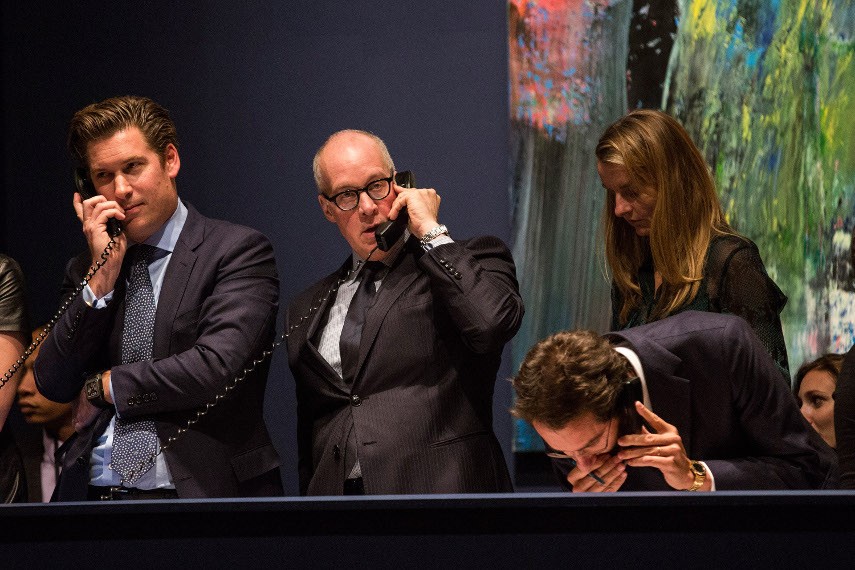 What Happens When an Auction House Does Not Receive Payment?
Since auction houses are all very aware of everything listed above, cases of someone not paying what they agreed rarely reach the courtroom. As the beginning of this text stated, art dealers and auction houses are reluctant to broadcast instances of non-payment as they are afraid of encouraging the practice.
More often than not, the unpaid items someone refused to buy are quietly returned to the original consignor, put into a future auction with a lower estimated value or are sold privately for a significant loss.
According to heads of auction houses, the absolute refusal to pay for artworks is less of an issue than an excruciatingly slow settlement that can often take years to complete.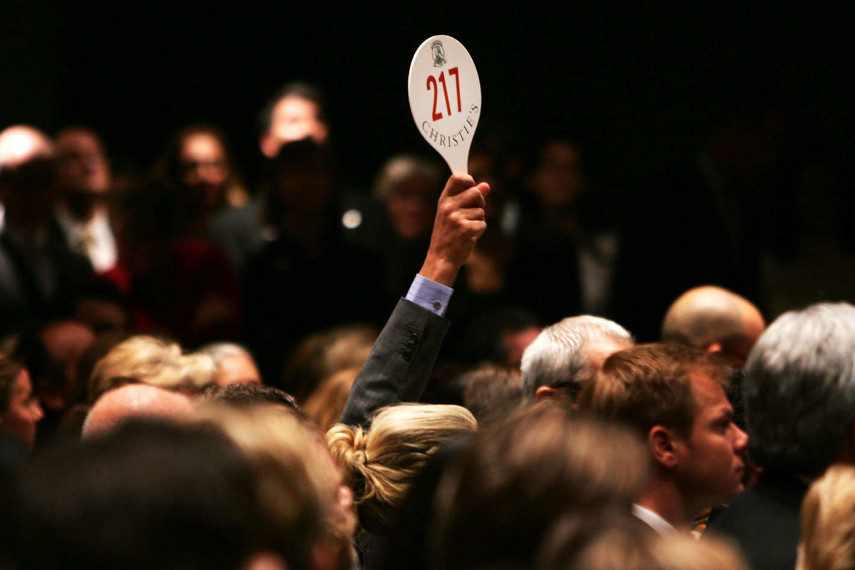 What to Do If You Want to Retract a Winning Bid
If you, for whatever reason, decide it's not in you best interest to actually purchase the item you obliged to buy via an auction, there are a few things you can do about it. Of course, the best way not to end up having to return the item back is to not buy it in the first place[1], so remember that prevention and careful planning are the real keys here.
If you do end up with something you do not want, however, your first step should always be to try and take the item back - more often than not, the auction house will be willing to buy it back, but be ready to take a pay cut if this is your only option.
The other measure is a bit more radical. You could demand that the auction house pay you based on the selling price of the item without negotiating, a complaint based on a, preferably, firm proof that the auction house was negligent in some fashion. Although you might end up not having to pay anything, keep in mind that ruffling feathers with auction houses can cause problems down the road.
Alternatively, you can request that the items go back into a similar auction. Honestly, this is probably your best bet in most cases - 9 times out of 10, you will receive a similar amount at a subsequent auction. If your item was received in a higher end auction, try to get the dealer to put it in the auction after the next one so that the market gets to "rest" a bit before seeing your artworks again. Who knows, the artwork's value might go up.
Remember that staying patient and seeing how things play out is always an option. There's always a possibility that the item in your possession can grow in value, so even a bad bid today can turn out to be a good art investment one day.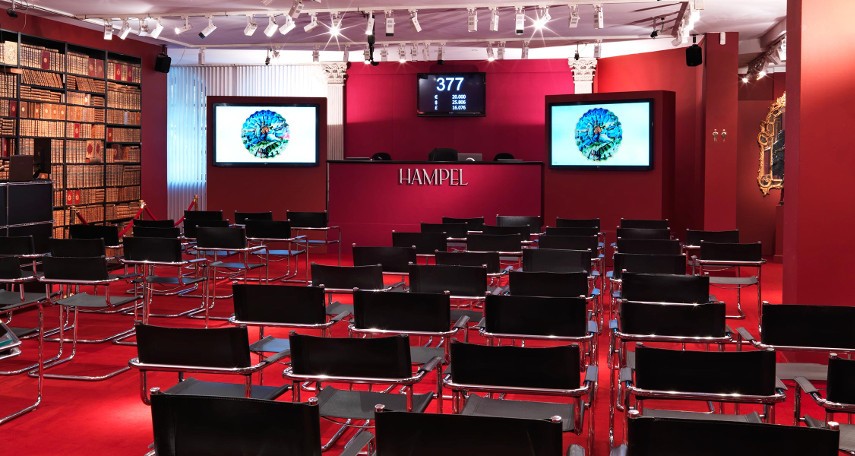 Sotheby's Battles N.Y. Art Dealer Over Keith Haring Winning Bid
Although most of the cases concerning failed bids remain hidden, there are a few that were publicly well-covered and we'd like to turn your attention to the most recent notable one. In August 2017, Sotheby's auction house sued Anatole Shagalov for $2.13 million[2], the difference between his winning bid at the May 2017 auction and the price Sotheby's got for the work after it was forced to resell it.
The artwork in question is a large acrylic-on-vinyl untitled painting by Keith Haring, a piece that was auctioned off for what was supposed to be a record price for the beloved American pop artist at $6.5 million.
Of course, since the case is still to be concluded, defenses, appeals and such are carefully kept as secrets. But since nobody seems to be raising too much dust over this case, it makes us wonder how many more similar situations are taking place out there.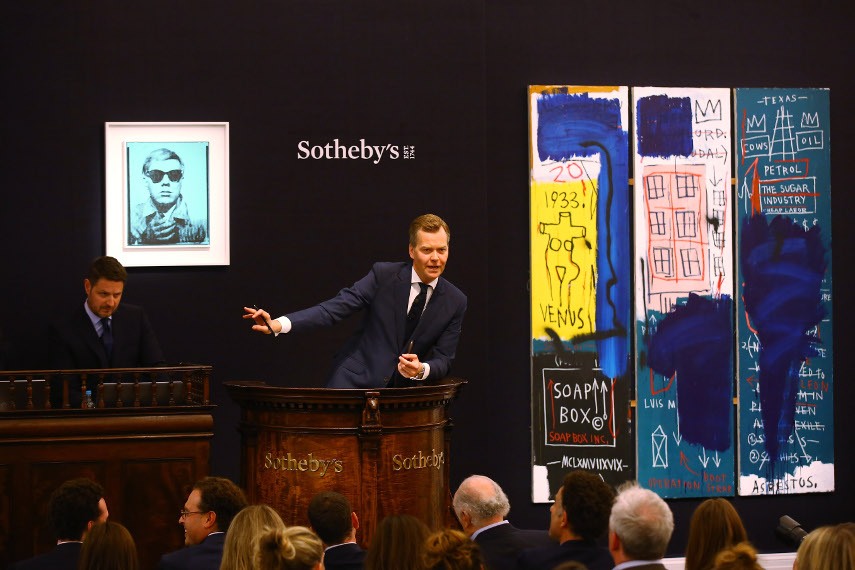 Any Real Solution to the Failed Bidding Problem?
No matter how much they'd like to do so, there's no way to correct the problem of non-paying bidders without forcing them to attend in person and pay immediately with cash.
However, that means that auction houses and dealers would have to step away from the online art market game, which would mean they would be giving up a large percentage of their earnings. Instead, they are obviously comfortable with seeing these incidents as a cost of doing business and simply dealing with sporadic problems with unwilling payers without raising much fuss.
Like many other aspects of the professional art industry, it may not be pretty, but at the end of the day, it works.
References:
French, L., January 4, 2018, 15 Auction Do's and Don'ts - Bidding Tips for Beginners, The Spruce [Feb 8, 2018]
Larson, E., Kazakina, K., February 5, 2018, Sotheby's Battles N.Y. Art Dealer Over Keith Haring Winning Bid, Bloomberg [Feb 8, 2018]
Featured image: Bid Gavel on Dollar Bills, via searchengineland.com. All images used for illustrative purposes only.