If you find yourself in Hong Kong this autumn and winter, make sure you stop by J Plus Hotel by YOO, as their dedicated art space, Art@JPlus, will host the first solo exhibition of Fansack. For this occasion in particular, the Chinese urban artist created over 20 new artworks that interact with the facility's aesthetics, incorporating his recognizable style and approach. This will be yet another artistic initiative by the famous boutique design hotel, and this time they will focus on street art and Fansack's pieces inspired by Eastern culture and tradition.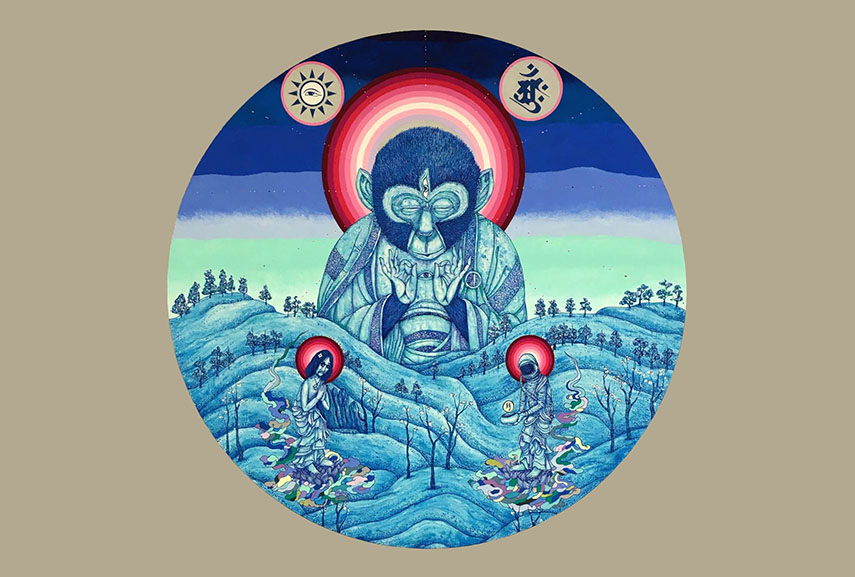 Rupa
Exploring human nature and Oriental
philosophy in a humoristic way,

Fansack

uses the Buddhist term "Rupa" as the guide in his creation. The newly produced artworks will tackle the topics of reality and existence through his trademark monkey characters which stands as the representatives of human nature. The artist will transmit the spirit of his captivating murals into indoor pieces that will grace the walls of J Plus Hotel by YOO, evoking the tranquillity of the space itself. The visitors are invited to join the quest to examine the concept of material form of Buddhism by following larger-than-live figures and the vibrant scenery of Fansack's works. By walking in a state of Zen, the viewers will have the opportunity to engage in an original experience of art, created especially for a certain atmosphere.
Celebrating Eastern Art
Born in Chengdu, Fansack got onto the local street art scene some thirteen years ago, when he started painting murals around town. After getting education in France, he developed a particular style which incorporates a clever use of color spectrum and humorous imagery which stands to symbolize different concepts. Frequently interested in Eastern philosophy, aesthetics and arts, the artist draws inspiration from stories and beliefs and assigns them different, unusual interpretations and depictions. Over the years, he became known for captivating murals called "the blues", which ooze with a variety of shades of blue that surround his main characters. He later expanded his palette to reds, with the same enthusiasm and dedication.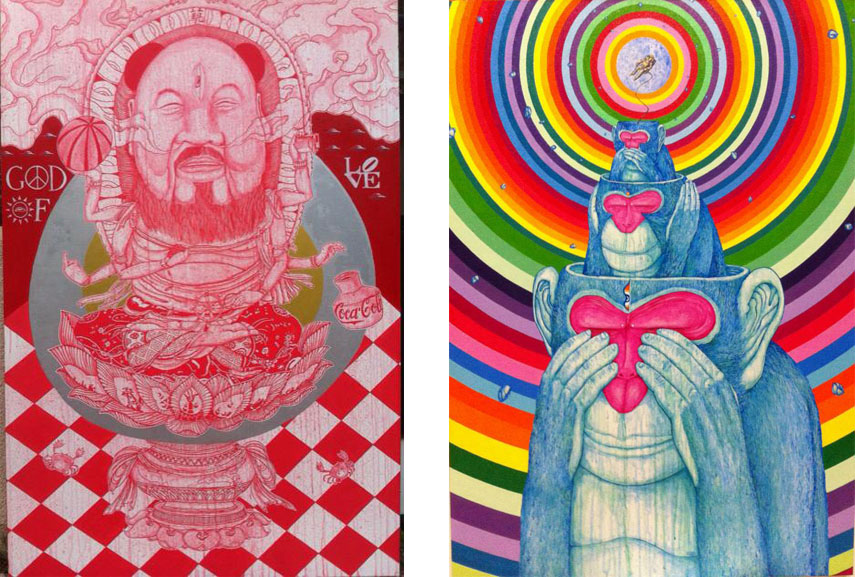 Fansack in Hong Kong
Rupa, an exhibition of new works by Fansack, will be on view at J Plus Hotel by YOO in Hong Kong, from September 23rd through December 31st, 2016. The opening reception is scheduled for September 22nd from 6pm to 8pm at the hotel's dedicated art space. The show will include pieces like Ape Karma in red and blue, as well as See No Ego, highlighting the multiple representations of Rupa through color and ego.
All images courtesy the artist.