At the beginning of the 20th-century, nature needed to take a step back and to make room for the liberated color and form. The battle between the rational approach to art and the new form of the expressionism seemed to have been won by the Fauves - "wild beasts" of Paris. The depicted trees were blue, the human face was a surface where the contrasting colors played, and the painters used their mediums not to describe situations but to express emotions. Fauvism was the name for a short-lived period and style, led by Henri Matisse and Andre Derain, which is seen as the first 20th-century movement in modern art. The advances made by Post-Impressionism painters in the investigation of paint application, color, subject matter, expressive line, along with the Symbolism tradition and the new-found knowledge concerning the "irrational and primitive art" of African tradition, were all crucial elements for the emergence of Fauvism, a period that above all celebrated the individual expression, color, and emotions.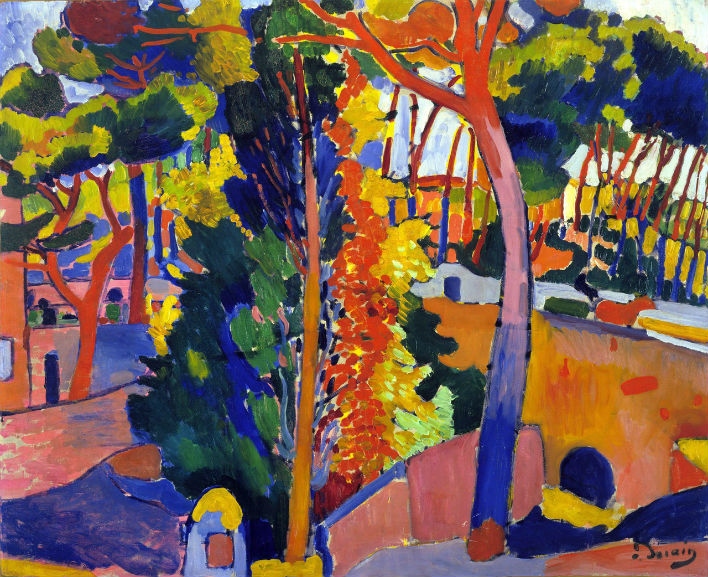 Origins of Fauvism Art
The revolt against the rationalism and the reduction of the dependence on the objective reality, as recorded in terms of Renaissance perspective or other "traditional art rules" concerned the creatives since the beginning of the Romantic period. It is there where we have the first possibilities of the spirit transformation in the landscapes and the wild depictions of the shifts in nature. The human spirit in the ever-changing world, at the end of the 19th-century, needed to find a new language. During this period the revolt against tradition received support from a variety of sources. The discoveries of Darwin, the research done by Freud, the philosophical thoughts, and ideas of Kierkegaard, Heidegger and Nietzsche pushed the intellectual circles, the bohemians and artists of Paris to alter the notions of humanity.
"Nature itself is of little importance; it is merely a pretext for artistic expression. Art is the relentless pursuit of the expression of inward feeling by means of simple plasticity" - Gustave Moreau
Seen as the movement's inspirational teacher, Gustave Moreau was a crucial figure responsible for the emergence of the new avant-garde form of thinking. He was the controversial professor at the Ecole des Beaux-Arts in Paris and a Symbolist painter who taught Henri Matisse, Albert Marquet, Henri Manguin, Georges Rouault, and Charles Camoin. His affirmation of the expressive power of pure color was inspirational to his students and he was seen as the philosophical leader of Fauvism until Matisse was recognized as such in 1904.
Pushing for the art that focused on the vibrant and free color, which is separated from its descriptive, representational purpose, and was now seen to stand as an expression of the mood, various shades now stood as an independent element. The overall focus of the painters was above all on the individual expression and on the projection of his inner feelings onto the spectator. All the elements of painting were employed in service of this goal. The simplified forms and color emphasized the flatness of the canvas and were tools for the immediate visual impressions that needed to be strong and unified. The subject matter also shifted from the depiction of the everyday urban life to a more personal and intimate subjects including portraits, landscapes, seascapes, and figures in interiors with a characteristic wild brushstroke, simplification, and abstraction.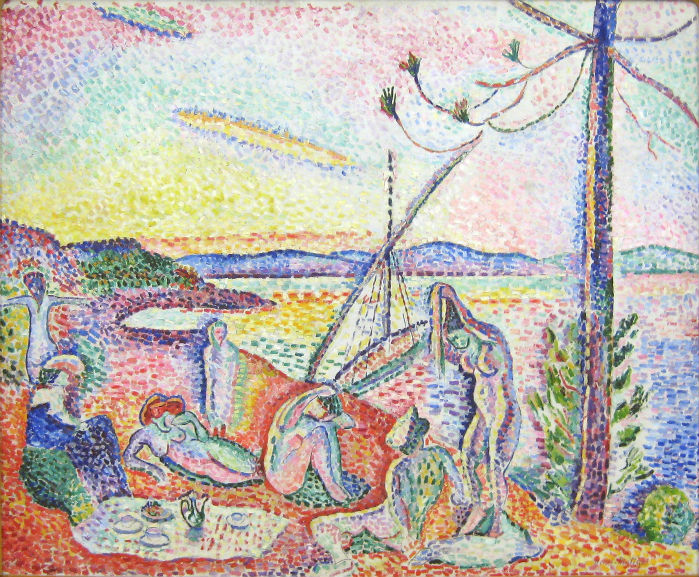 The Grand Entrance of Fauvist Paintings
At the Salon d'Automne in 1905 the exhibited paintings by Henri Matisse, Andre Derain, Maurice de Vlaminck, who have met few years before in 1901 and began sharing a studio in Chatou, a western suburb of Paris, where they worked closely together and developed a new shared interest in bold color and direct brushwork, inspired the famous critic Louis Vauxcelles, responsible for the term Cubism, to say the following "Donatello chez les fauves", meaning Donatello among the wild beasts. The term caught on and was accepted by the painters themselves, even though it was used as an insult published in the Gil Blas magazine.
The exhibited paintings were quite distinctive in their use of vivid, saturated color and spontaneous brushwork, and greatly contrasted the Renaissanc sculpture that shared the room with them. Henri Mattise's exhibited painting Woman with a Hat, a portrait of his wife, gained considerable condemnation and was commented upon in the above-mentioned magazine as if "A pot of paint has been flung in the face of the public". But, despite the initial hostility from critics, many of the Fauves artists enjoyed commercial success following the exhibition and their art was featured at additional exhibits held over the following years notably the Salon des Indépendants in 1907, where the main attraction was a large room dubbed "The Fauves' Den".
The Fauves' tendency to distort the form and the primacy of color was a crucial shift from the traditional form of art making. As much as it relayed on the heritage of Symbolism painters such as Paul Gauguin and the experiments of the application of color in the pointillism method of Georges Seurat, Fauvism went a step further and introduced the idea of the self-expression and individualism, which was crucial for the later developments in art.
Fauvism and its Prominent Artists
Being part of the first of the avant-garde movements that flourished in France in the beginning of the 20th century, Fauvist painters were first to break with Impressionism with their spontaneous response to nature expressed in bold brushstrokes and vibrant colors. The controversial exhibition at the Salon d'Automne in 1905 has risen these efforts to prominence. These artists were a loosely shaped group with no definitive program, but they shared a similar approach to nature. As a pioneer who rejected traditional three-dimensional picture space, Henri Matisse is generally considered the principal founding artist of the movement. Other important Fauves, of whom the majority exhibited at the founding exhibition in 1905, were Kees van Dongen, Charles Camoin, Henri Manguin, Jean Puy, Louis Valtat, Othon Friesz and Georges Rouault. Their avant-garde approach has influenced other artists, and they were joined by Georges Braque and Raoul Dufy in 1906. But, for the majority of these artists, this period was simply a transitional stage. After the interest in Cézanne's compositional qualities was revived, many of these artists have rejected its tempestuous emotionalism in favor of the logic of Cubism.
Henri Matisse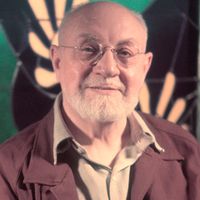 Considered as the greatest colorist of the twentieth century, Henri Matisse was also known as the leader of Fauvism. Involved in painting, draughtsmanship, printmaking and sculpture, Matisse used colors in the most expressive and decorative way. His Fauve paintings are characterized by the use of contrasted pure colors and the white of exposed canvas that created a light-filled atmosphere. As he was majorly influenced by art from various cultures, he often incorporated decorative elements from Islamic, Japanese and African art. He placed a great emphasis on the human figure and he treated it in various ways. The painter was mainly focused on subjects such as still life and nude. He once wrote that he wants to create art that would be "a soothing, calming influence on the mind, rather like a good armchair".
Georges Braque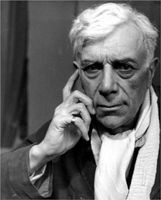 A French painter, collagist, draughtsman, printmaker and sculptor, Georges Braque is best-known for his important contributions to Fauvism, but also Cubism. Starting as an Impressionist, he adopted a Fauvist mode after the infamous exhibition of the Fauves in 1905. Working closely with Raoul Dufy and Othon Friesz, his Fauvist style became somewhat subdued. Influenced by the work of Paul Cezanne who greatly affected the Parisian avant-garde, Braque started to develop an interest for the flattening of the surfaces and play with geometrical shapes that advanced at the time. His style was defined after Pablo Picasso, but as he stated himself, his work was "devoid of iconological commentary" and was more focused on the pictorial space and composition. His inventive technique of collaging that he took a step further foreshadowed modern art movements such as Pop Art.
Maurice de Vlaminck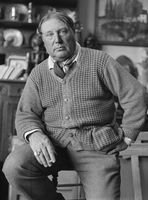 Along with Andre Derain and Henri Matisse, Maurice de Vlaminck is considered one of the key figures in the Fauve movement. He is also one of the artists exhibited at the controversial Salon d'Automne exhibition in 1905. A self-taught artist who proudly shunned academic training, under the influence of Matisse and Derain, he started experimenting with pure, intense colors applied in thick daubs. He could be called 'a natural' Fauve because his use of highly intense colors corresponded to his exuberant nature. During his Fauve period, his palette consisted of primary colors. When painting landscapes,  he expressed his mood through violent color and brushwork ignoring details. After 1908, his palette became more subdued and monochromatic under the influence of Cezanne.
Georges Rouault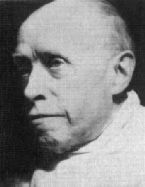 As one of the most prominent fauvist painters, Georges Rouault probably had the darkest palette and themes. His work overflows with religious subjects, social critique and dark, almost cynical commentary on the world at the turn of the century. The highly personalized views are depicted in dark shades of india ink, red accents and distinct, sharp drawing. A renowned French painter, draughtsman and printmaker was a friend with Matisse, Marquet, Manguin and Camoin, while he helped fund the Salon d'Autumne, thus aiding to launch the Fauvist style in a very concrete way. Still, his exploration of color never went as far as the others', even though his subjects topics in a rather daring manner. Routault's own language was influenced by Van Gogh and one of the first Expressionists.
Andre Derain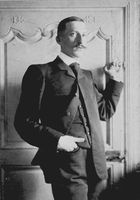 A French painter and sculptor, Andre Derain was a co-founder of Fauvism with Henri Matisse. His paintings are characterized by the expressive use of colors, dense and vibrant brushwork, simplification of form and fascination with primitive art. This interest in primitive art was sparked after the exhibition at the Negro Museum in London that resulted in starting a collection of tribal art from Africa. Throughout his practice, he sought to find art that didn't need a context to be valued and that would influence various generations in the future. This approach got him close to Symbolism. Derain played a key role in the development of another significan artistic movement. His association with Pablo Picasso and Georges Braque was integral to early Cubism. Yet, his association with the Nazi party during the occupation earned him a questionable place in the history of art.
Raoul Dufy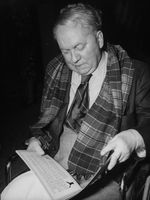 The artistic practice of Raoul Dufy was very diverse and prolific and it included painting, draftsmanship, printmaking, book illustration, scenic design, furniture design and urban space planning. He has developed a colorful, decorative style that was afterward used for designs of ceramics and textiles. His early works were characterized by delicate, script-like brushstrokes and muted palettes under the influence of Claude Monet and Camille Pissarro. He later adopted the boldness of color and line following several currents of Modernism. His distinctive approach is characterized by bright colors thinly spread over a white ground with sketchily delineated objects. He is known for leisure scenes, recreation and spectacle such as horse races, regattas, parades and concerts seascapes, and domestic interiors painted in his typical colorful, decorative style.
Albert Marquet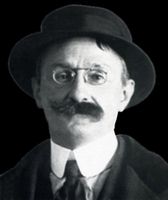 Initially associated with the Fauvist movement, Albert Marquet became a lifelong friend of Henri Matisse. His early compositions were characterized by the control of the drawing and the way he responded to light by intensifying the strongest tones but also seeing the weaker ones in coloristic terms. In the 1905 exhibition, his paintings were presented with other Fauvist artists. Marquet used less bright and violent colors than other Fauvist painters and emphasized mixed tones. His later works are painted in a more naturalistic style and he was mainly focused on landscapes, but he also did nudes. The English painter John McLeand once said that although Marquet is conventionally regarded as a minor painter, 'his feeling for color, the lightness or darkness and saturation of it, its weight, is nothing less than astounding'.
Henri Manguin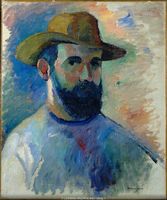 Henri Manguin was a prominent member of the Fauvist movement. After several solo exhibitions, Manguin exhibited his works in the famous Fauves exhibition in 1905. He was fascinated with St Tropez because of the light and landscape, and he has spent most of his summers there. His favorite subjects were women, landscapes, mostly Mediterranean and still lifes with flowers. He loved working with bright but not garish colors, and preferred small-scale works. This made him very popular with French art collectors. His later works never exceeded the freshness of his Fauvist period. The French author Tristan Klingsor wrote in his book from 1921 that Manguin's "search for bright vibrant colors, his outbursts of orange, his sumptuous reds… even the shadows contribute to the levity and gaiety, often taking on tones of green".
Othon Friesz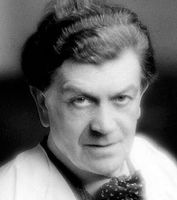 After meeting Henri Matisse, Albert Marquet and Georges Rouault, Othon Friesz associated himself with the Fauvist movement. He also wanted to rebel against the academic teaching of Bonnat and started exhibiting with Fauvists. After devoting himself to the study of pure color, he started to use stronger colors and devel broader brushstrokes. He shared a studio in Montmartre with Dufy for a year and his most innovative works with full brilliant colors and imaginative lines have been produced during this period. After that, he started painting in a more traditional style and became a respected teacher of academic art. After abandoning brilliant colors of his Fauve years, he started painting in the more sober palette with the respect of Cezanne's ideas of composition, tonality and volume.
Kees van Dongen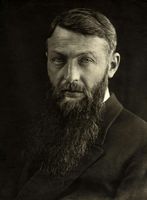 A Dutch-French painter, Kees van Dongen is most famous for his sensuous portraits. After the First World War started painting in the Fauvist style with lush colors. He stood apart among other Fauve artists. While others mainly painted landscapes in natural light, he focused on interior scenes including theatres, circuses cabarets with much contrast provided by the artificial light. He became a friend of Picasso and they would often go to the circus together to sketch. While Picasso's works were melancholic, van Dongen's were rather joyful and humorous. There was a significant demand for his portraits among the upper class and bourgeois during his Fauve period and he was commissioned to paint Arletty, Louis Barthou, Sacha Guitry, Leopold III of Belgium, Ann de Noailles and Maurice Chevalier, among others.
Charles Camoin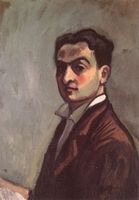 French painter Charles Camoin is considered to be one of the most sensitive expressionist painters belonging to the French school. He got involved in the Fauvist style after meeting Henri Matisse in Gustave Moreau's class at the Ecole des Beaux arts in Paris and he was one of the painters who exhibited alongside him at the exhibition in 1905. His favorite subjects were landscapes, still life, female nudes, but also portraits. Unlike others, he preferred less garish colors in his work. For this reason, some art critics would characterize him more of an Impressionist that Expressionist. He never considered himself a Fauve, but rather a painter who simply enjoys the use of pure colors. His portrait of Matisse, his lifelong friend, is in the permanent collection of the Pompidou Museum in Paris.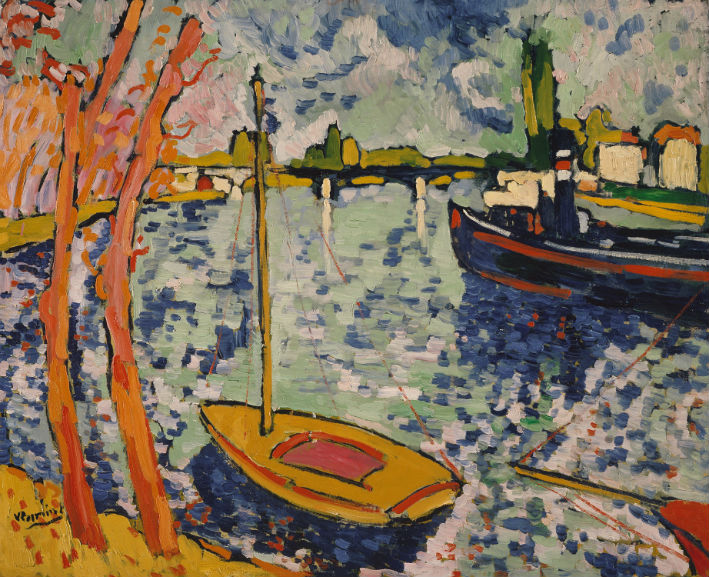 Legacy and Influence of Fauvism
Fauvism was never a consistent style or a group, but rather a name for a moment in time, in which a few great minds who thought alike found themselves together. Just like the name of the group had suggested, the Fauves came wildly and vigorously, and that is exactly how they retreated just a few years later. Good things usually last the least amount of time, and so did this free-spirited initiative. Fauvism served as a brief, yet intense stream of inspiration and a precursor for movements and styles that emerged in the following years. It was even regarded as an exemplar to the ones that occurred simultaneously. The influence is best seen through the artists' life stories and professional biographies which illustrate the fauvists' meandering paths, as most of them became members of other –isms later – Georges Braque for example, whom you'd definitely refer to as a cubist, even though his devotion to Fauvism was of great importance as well.
The simplification brought by Fauvism was, without a doubt, influential in many ways. Some even argue that the supposed lack of "depth" of an image, especially in Matisse's work, led to significant shifts in modern art later on. However, it isn't easy to recognize how much of today's art was directly influenced by Fauvism, and how much indirectly, since every style in art seemed to have borrowed a little bit from its honored predecessor.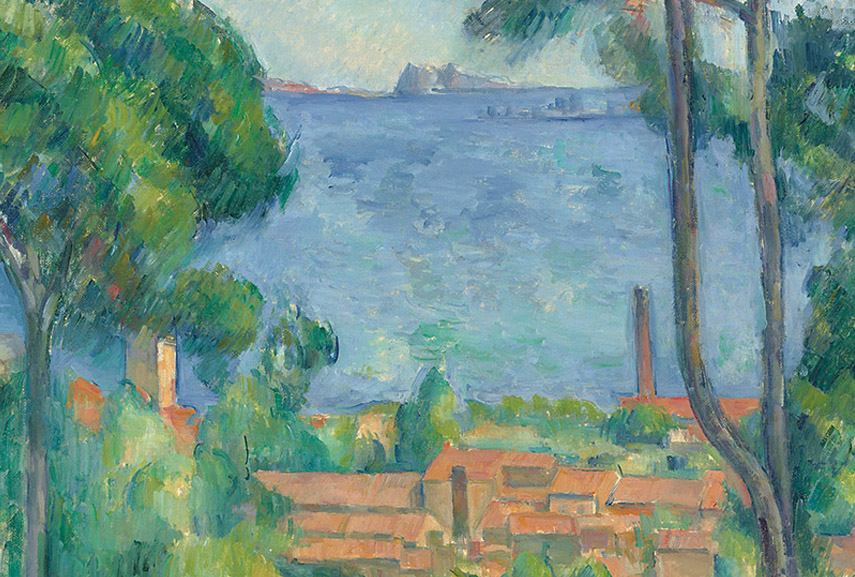 Cubism and Fauve Time - Art of Cezanne's "Children"
While the influence of fauvism is definitely most easily recognized in cubism, we cannot be quite sure if this is merely due to cubism's impact and preeminence as a style today, which makes us look into its origins with greater attention. The similarities between two styles are nonetheless logical, since most of the fauvists turned to cubism, among other forms of abstraction. This shift was somehow destined to happen, since the Fauvists' devotion to the expressive use of color emphasized simplified form and painterly qualities, which had the upper hand over the need to achieve realistic representation. Consequently, Fauvism was one of the movements to elicit abstraction in visual representation. As seen on Cezanne's example, who was seen as a "father" (like Picasso said) both to fauvists and cubists, a thick brush stroke transforms into colorful geometric forms quite easily. We can thus see how some of the artist's works, like Vue sur L'Estaque et Le Château d'If, was inspirational to fauvists, as it was composed of colors that resonated with emotions rather than nature. Yet, the painting was a guideline to cubists as well, since these colors were arranged into planes and fields, which generated a new kind of landscape together, one that eludes the literal. The proto-cubist works, which could be said to include some of Cezanne's paintings as well, exemplify how paintings could stand on the verge between flatnasses of the surfaces and vibrant color of Fauvism quite easily. We already talked about Braque, whose collaboration with Picasso was one of the most fruitful in the early 20th century, but you should also take a look at Derain's paintings which often look like works from which cubist paintings are directly derived. The fauvists' stains and dots look like they were simply transfigured into polyhedral shapes in cubism.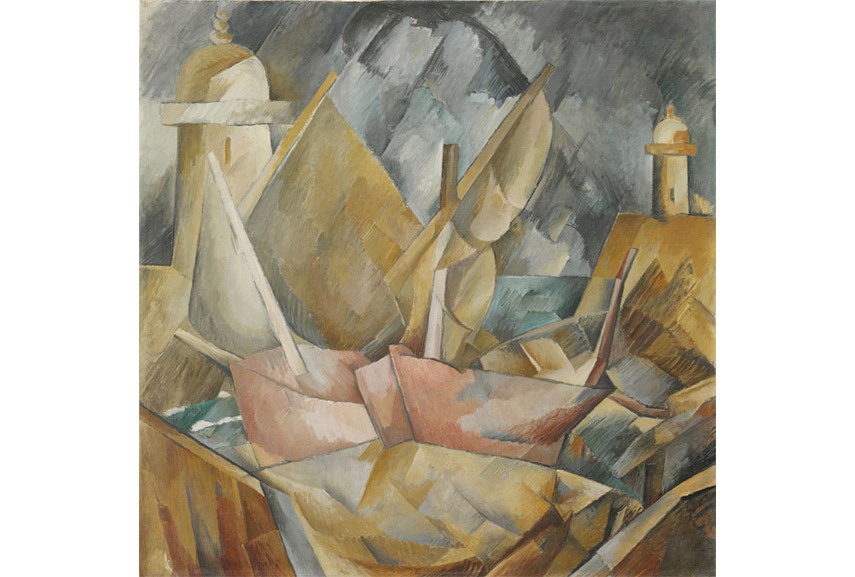 Neo-Fauvism?
Reportedly, there was a new development in the 1920's called Neo-Fauvism, which should logically be the most direct successor of Fauvism. However, these ideas were never clearly defined or even historically acclaimed. The period was dubbed "Neo-Fauvism" because it was recognized as a stream concurrent to surrealism. As both of the movements emerged in similar periods of time in France, it was somewhat natural to try to look for the similarities and the discrepancies between them. The critics who wrote for Cahiers d'Art magazine aimed to challenge surrealism, suggesting that what the surrealists claim to stand for is not what they truly manifest through their work. According to the critics, the embodiment of the "unconscious" is not something that could be done with such technical precision and accuracy, typical for classical or naturalist painting. It was rather something that was offhandedly achieved by the neo-fauves, who were described as the true successors of Fauvism, and the ones who succeeded in translating feelings more genuinely, being less concerned with the final outcome of the painting. Still, most of these artists gained no recognition in art history, as they apparently provided nothing especially new through their art.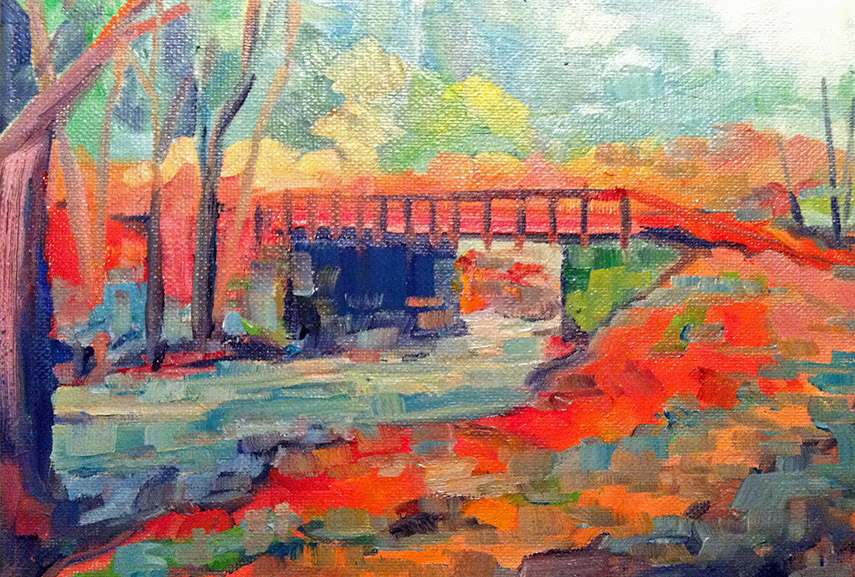 Relationship with Expressionism
Yet, there is an observation that could be interesting from this point of view, now that more than a century has passed from the inauguration of the movement, and that is its relationship and apparent closeness to German Expressionism (Die Brucke). The two movements emerged almost coincidentally and once you start analyzing the descriptions of both, you might get perplexed as to why the two were never considered a unified style (apart from the fact that they come from two different countries). Both Fauvists and Expressionists relied greatly on the power of a single tool, which was color, to help them communicate their intents. Furthermore, the perception of the outer world was not as important as the endeavor to express the inner feelings, through a spontaneous approach to painting that resulted in colors and shapes that used to be seen as primitive by the scholars, and exciting by the collectors.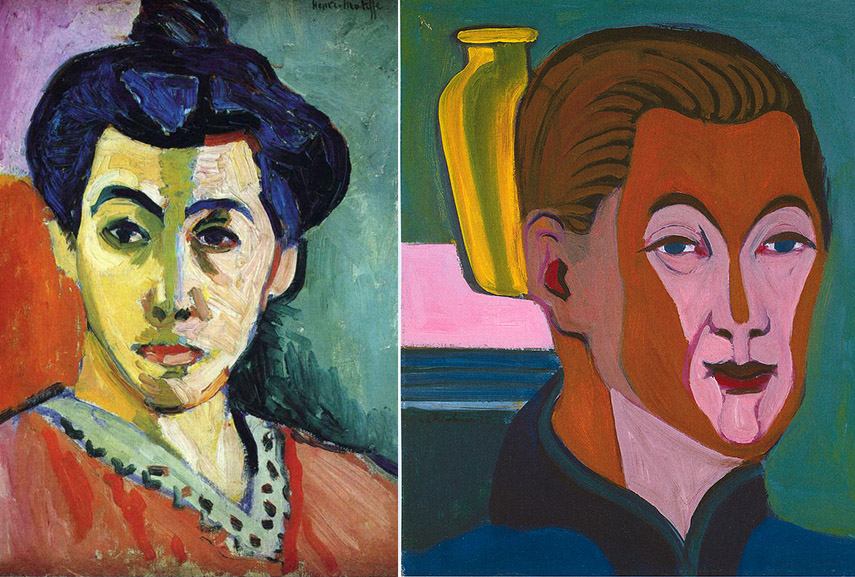 The Final Word on the Expressive Potential of The Fauve Movement
While the similarities seem to be striking, the difference is usually made when it comes to the nature of those feelings that are made manifest through the artworks, and this phenomenon is most picturesquely described through the art of Georges Rouault. Although technically considered a fauvist, inasmuch as he was a Frenchman as well, his work was sometimes defined as "Fauvism with dark glasses", which is exactly how you could explain the relationship between two styles. German Expressionism was considered to be darker than Fauvism in essence, since the feelings that were represented usually had a less optimistic tone, which is shown through the use of the so-called "cold" shades. Furthermore, the fauvists usually used color to interpret the whole, rarely outlining shapes with lines, which cannot be said for expressionists. In relation to this, there is another thing that might come as slightly controversial, but also a legitimate way to tell the difference between two streams. Critics sometimes describe Fauvists as constrained by a visual form that they decidedly invented themselves, meaning that their signature non-realistic representation was sometimes deliberately chosen instead of any other - however contradictory that may sound. Die Brucke, on the other hand, were known as a group whose emotional involvement was apparent and pure, and allegedly more important than the pursuit of any style. Still, given that Fauvism was short-lived, perhaps the emotional flow was just too strong not to be represented in other ways, which could be one of the reasons why it didn't last longer and why it had no official theories or manifestos. After all, one should also consider the fact that Neo-Expressionists, who emerged in the 1980's were often called The New Fauves (Die Neue Wilden). What we are left with is just wondering if something got lost in translation.
Editors tip: Sarah Whitfield - Fauvism
To fully comprehend the sources and the influences Fauvism had on modern art, further reading is a must. We recommend the Sarah Whitfield's comprehensive overview of the style, which includes the most important ideas and people behind the first openly coloristic initiative. This "remarkable, comprehensive achievement", as described by The New York Times, has been utilized as a mandatory book in art history courses worldwide, acclaimed for its innovative and fresh reappraisal of Les Fauves. The volume comes in paperback, with 171 illustrations, of which 24 are in color.
Learn more about the manner of Matisse, Derain, Rouault and the company and find out which currents they started we feel even today.
Written by Silka P, Elena Martinique and Natalie P.
All images used for illustrative purposes only. Featured image: Henri Matisse – Joy of Life. Image via henrimattise.org; Henri Matisse, 1907, Blue Nude Souvenir de Biskra, Nu bleu Souvenir de Biskra, oil on canvas, 92.1 x 140.3 cm 36 14 x 55 14 in. , Cone collection, Baltimore Museum of Art