Miami art week is upon us, and there is a selection of extraordinary gatherings of art professionals, art lovers, artists and cultural institutions (be sure to check out our articles - Preview: Art Basel Miami, Preview: Scope Miami and Preview: UNTITLED. Miami). Just as the series of other special events, CONTEXT begins on December 2nd 2014. The last year's edition had attracted more than 13,000 collectors, designers, curators and artists and was visited by a total of 72,500 attendees during the period of six days.
With the focus on mid-career cutting-edge works by established galleries and some very intriguing art pieces by less known artists, CONTEXT has proven (in a short period of time) to be a powerful mixture the art market factors which are important to both top collectors and those who are practically just entering the vast field of the contemporary art market. Widewalls gives you a rundown of galleries which you have to see and some of the pieces we found most interesting, not only in terms of taste, but also the market, during the first week of December…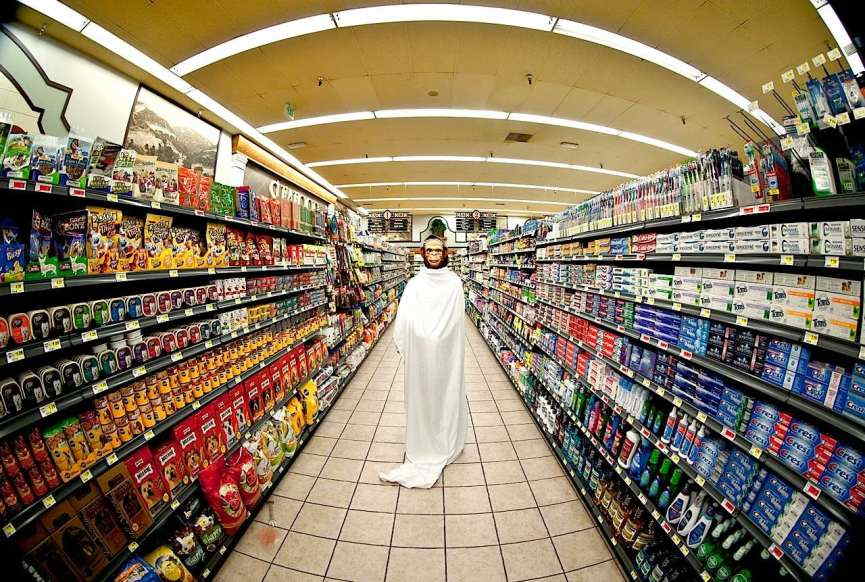 Exhibitors You Need to Check Out at CONTEXT 2014
Before we dive into the group of creative individuals and while you are enjoying the pieces you will be able to see at CONTEXT, let us turn to the exhibitors we have found most exciting this year. We are beginning with a dynamic art gallery from Greenwich, Samuel Owen Gallery. The gallery will show a variety of artistic expressions, including work by artists Mr. Brainwash, Damien Hirst, Shepard Fairey and RETNA, among others. Next up are "the locals" from Miami – Robert Fontaine Gallery – a truly unique space. It is important that you check out the work of talented artists represented by the gallery. Robert Fontaine will present the art of versatile individuals such as James McNabb, Peter Combe, Ashley Oubre, Jarek Puczel, Johnny Robles and Nick Gentry. Coming from the well known cultural space of Culver City we divert your attention to Fabien Castanier Gallery. The gallery is representing some of the most interesting creatives of the 20th and 21st centuries, rendering their booth unavoidable during this year's edition of CONTEXT. Fabian Castanier will be featuring works by Fidia Falaschetti, Mark Jenkins, Speedy Graphito, JonOne, Miaz Brothers and RERO. Finally, be sure to stop by the booth of Jonathan LeVine Gallery, featuring works by artist Brett Amory…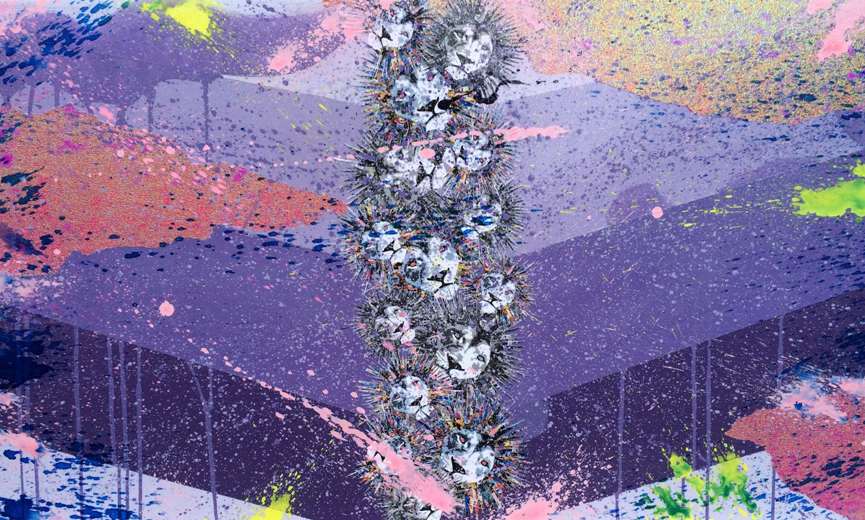 A Selection of Inspiring Artists
Brett Amory is perhaps the one of the most interesting individuals at this years edition of the fair. His work resonates the complexity of an established master, but the unique input of a young creative. After a series of exhibitions at Lazarides, Thinkspace and Jonathan LeVine, Amory is one of the artist you must check out at CONTEXT. Also, be sure not to miss the work of Kevin Earl Taylor, an artist, represented by K Imperial Fine Art, who creates strange surreal pieces in oil, while experimenting with other media. Most might think that it goes without saying, but be sure to check out the inspiring works of conceptual artists RERO and Mel Bochner. These two represent true interpreters of the contemporary encoded world. All the street art devotees need to check out the Fabian Castanier Gallery booth in order to find work by versatile Speedy Graphito. The popular culture investigator and explorer of different media is known for constantly reinventing himself. And last, but not least, without need of a detailed introduction, are works by Roy Lichtenstein, represented at CONTEXT by Obrist Galerie. The German gallery from Essen will feature some other interesting work as well, so you are advised to see what other media and individuals are represented, apart from the cult Lichtenstein.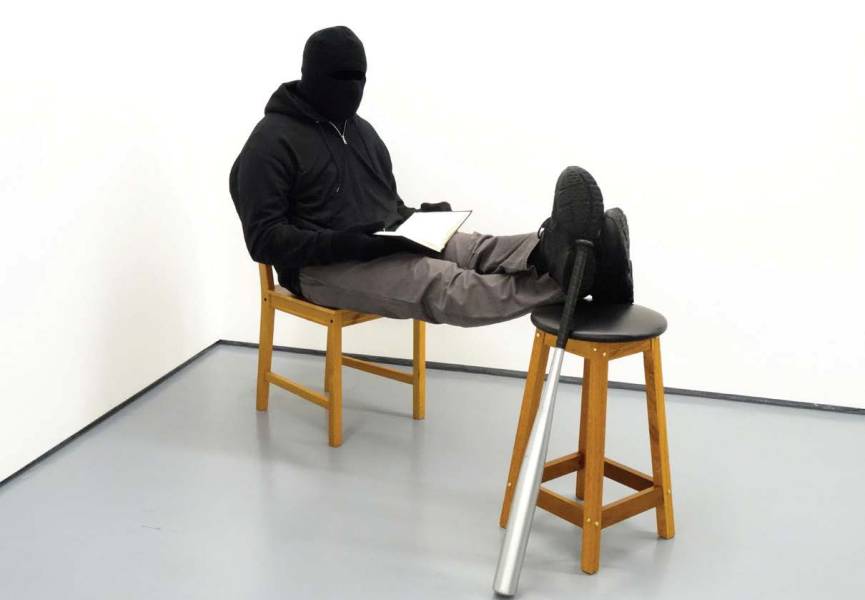 Find This Artwork!
For the end of this preview, Widewalls team has chosen a list of pieces we had found to be most interesting and which deserve special attention. First up is an art piece by the street art master JonOne. Most recently, the artist has released a monograph, showing the path of one of the greatest individuals creating in urban space. At Fabien Castanier Gallery, check out his piece Sitting Bull. Another representative of the same gallery, Fidia Falaschetti, is one of the most intriguing Italian artists working today. His unique type of dialogue with the realm of consumerism, makes him quite an exciting artist, and surely someone whose work should find its place in any contemporary art private collection. Next up is Bankrobber's Russell Young piece Helter Skelter No. 16. This piece by the Art of Elysium supporter is arguably quite a different artwork from what we have gotten used to in his earlier work. Although it is the artist's recognizable screen print on linen, the subject matter conveys a shift in his work. This piece is, actually, waiting for its first owner. From young gallery Coagula Curatorial, check out the a piece titled Raza Cosmica, by one of the first graffiti artists who had successfully transitioned from street to gallery space – Chaz Bojorquez. The acrylic on canvas piece by this artist, representing the spirit of street art through its reduced aesthetics should be considered a true collector's gem. At Robert Fontaine booth, check out the appropriation and readymade devotee Peter Combe's work. His pieces are already part of private and museum collections. And finally, at Samuel Owen Gallery's booth, be sure to check out the work of a self-thought muralist CANTSTOPGOODBOY, whose mix media panels convey the degree of the artist's evolution and show his capabilities beyond the public space…
Be prepared for the Miami Art Week – sign up for My Widewalls and get instant updates for the most exciting artists and gallery spaces! Create a FREE profile today!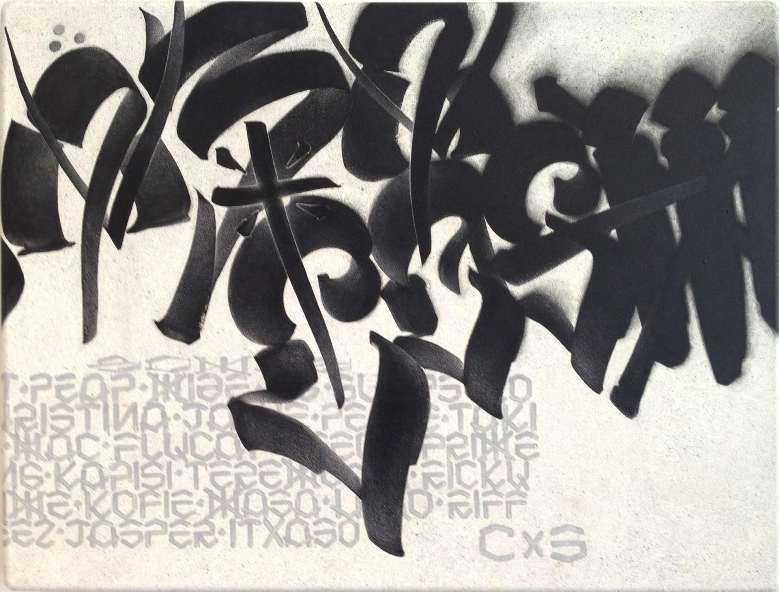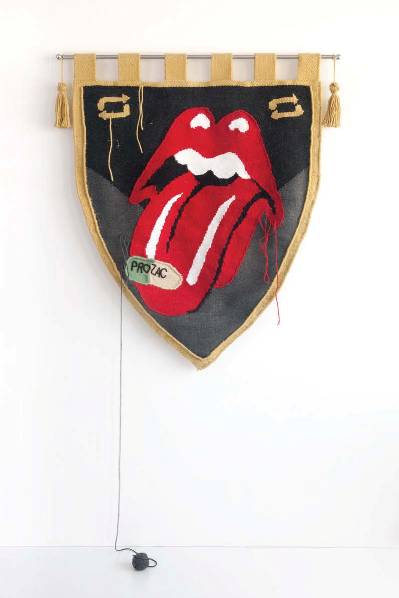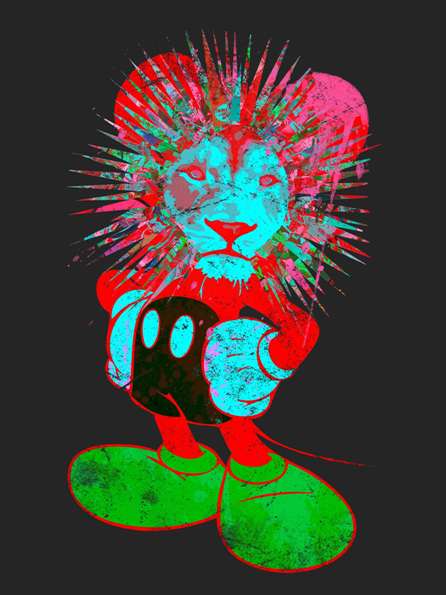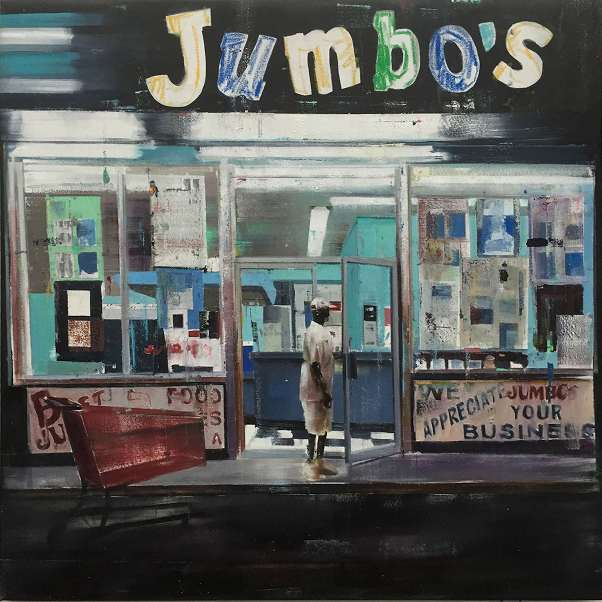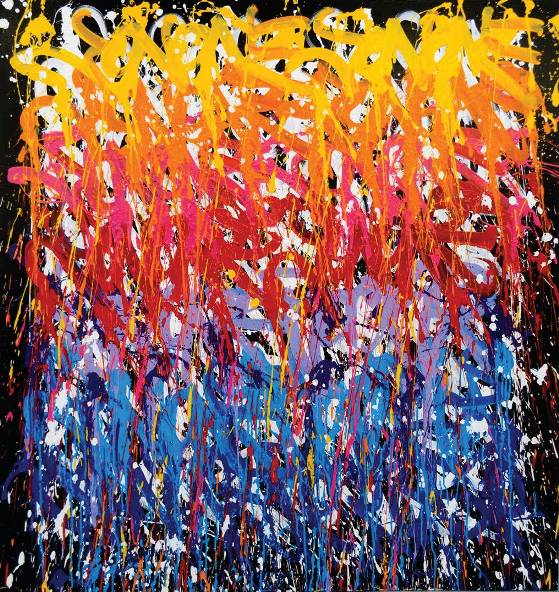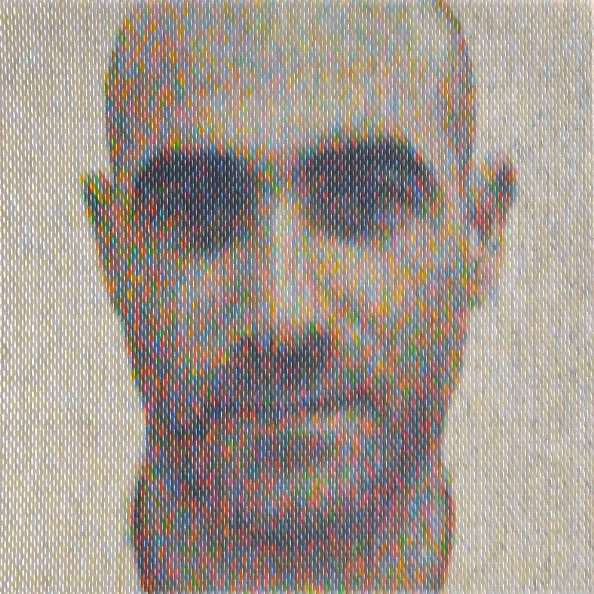 Featured images: RERO Untitled (BUY BEAUTY EAT BEAUTY...) (Fabian Castanier  Gallery) - segment; Speedy Graphito - Happy Days (Fabian Castanier Gallery) - segment; JonOne - Sitting Bull (Fabien Castanier Gallery) - segment; Chaz Bojorquez - Raza Cosmica (Coagula Curatorial) - segment; Brett Amory - Jumbo's, 2014 (Jonathan LeVine Gallery) - segment; All images courtesy of contextartmiami.com