There are only a few art fairs around the world focusing on the concept of promoting young artists and emerging galleries with a deep devotion. SELECT is one of them (check out the 10 Art Fairs During Miami Art Week). This December, among many other extraordinary events devoted to the grandeur of the contemporary art market (check out Preview: Art Basel Miami), SELECT is going to be present in the cultural space of Miami. Changing the spot for its venue, SELECT's new 40,000 square foot tent will include the "Beach Bowl" amphitheater for performance and music programming. The fair will feature 50 exhibitors devoted to emerging artists of the international scene. The newest edition will be executed with the curatorial direction of Tim Goossens (previously assistant curator at MoMA PS1).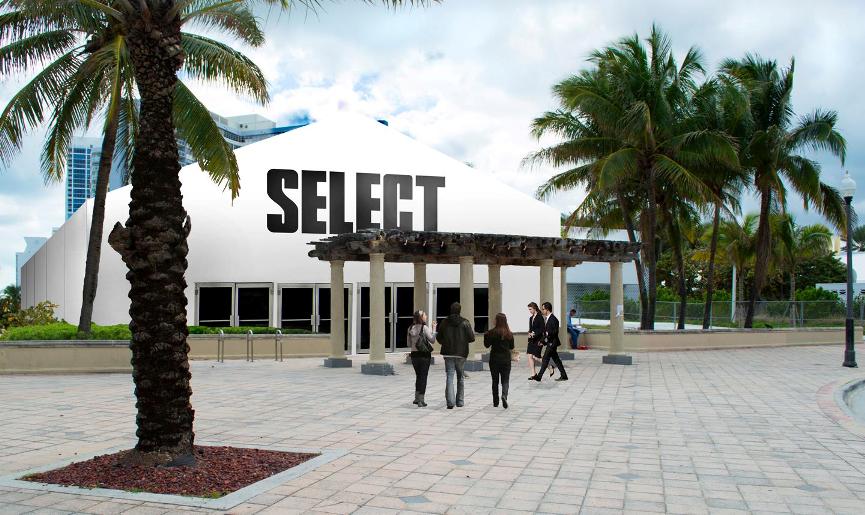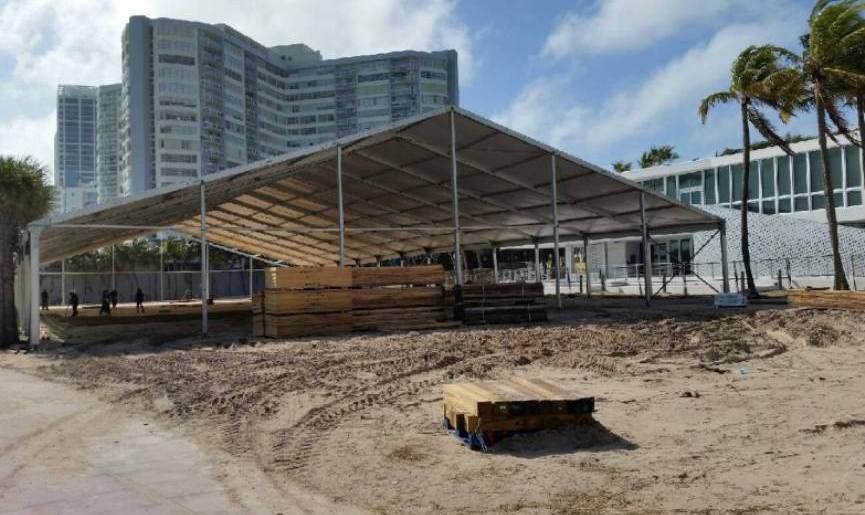 SELECT 2014 New York
It was during the spring edition of SELECT in New York when the public of art professionals an art lovers could have found out what sets this fair apart from the rest. Still at the process of evolving as a cultural institution, SELECT is already on the way of building a remarkable reputation as a unique platform. It seemed that all of the 44 booths during the New York edition had a significant impact, whether they had featured digital media, sculptures or paintings. It is, in fact, in the distinctive spirit of each and every exhibitor that the true potential of SELECT actualizes itself. Instead of a presenter-viewer rapport established between exhibitors and the public, the atmosphere during SELECT conveys the strength of a dialogue. This is exactly the type of an approach to the world of contemporary art which excites as the Miami art week in December is getting ever so closer…
Inspiring Exhibitors at SELECT 2014
Among numerous exhibitors, all of which represent inspiring collectives and individuals, Widewalls brings you some of the most interesting participants of SELECT, which you need to check out. For starters, we turn your attention to Braddock Tile Project by artist SWOON, who will be reprising her appearance from the New York edition of the fair. Next up is R. Jampol Project(s), at booth C8, representing artists Richard Hart, Akintola Hanif, Mata Ruda (known to Widewalls community as the participant of Surplus Candy exhibition) and Nick Kline. As for exhibitors such as 184 Project Space, this is where the true spirit of SELECT comes to life – a number of young artists have managed to secure a booth at the fair through quick online fundraising. Be sure to check out 184 Project Space. One of the galleries from New York, whose booth (C16) deserves attention is Spacewomb Gallery. Their booth will be featuring artwork by talented individuals such as Jongwang Lee, Brian T. Silak, Deborah Druick, Sunsook Roh, Sooyoung Bae, Greg Johnston, Fori Sim, Jieun Shin, Kyungsun Yang, Yichung Yun, Gyeongwoo Jang, Jin Hyoung Son and Tommy Seo. Finally, we turn your attention to one exciting artist with multicultural roots, Fiona Tan, also known as Fiona Ai Bubble. The artist will present a new series of works which are an exploration on reconstruction from fragments, expressing the clash of philosophical narratives of the East and West aesthetics. Visit the exhibition at D9!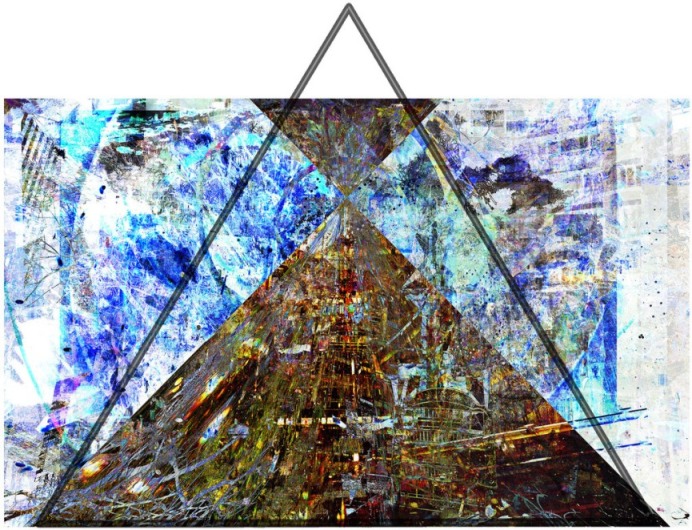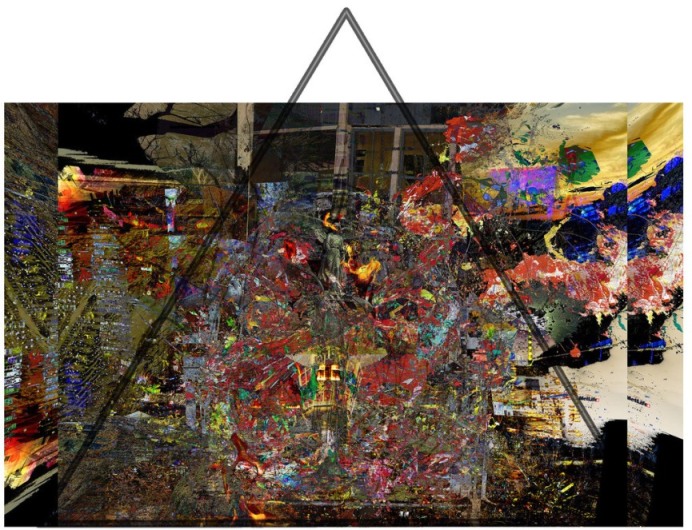 Special Projects for the 2014
One of the most inspiring aspects of SELECT is represented in the numerous special projects during the art fair. Widewalls' Collectors Tip brings you the summery of the exciting special projects which will be awaiting SELECT Art Fair public at Miami Beach. At booth C14, Rashaad Newsome will present a six part video installation, conveying the significance of the hip-hop culture, utilizing the footage from over one hundred music videos of various MC's. Booth A6 is reserved for the installation by Rachel Mason. In her video, the artist sings original songs in front of a "band" of dolls, representing iconic artists who span media and epochs. At booth C1, collective Milk and Night will explore the role of feminism in the art world, presenting visual works and surprise performances. Alfredo Salazar-Caro will present, building upon his previous work of experimental portraiture, a video piece entitled Triptych, at Main Entry. The NYC based artist Ventiko, focusing on ethereal and carnal beauty, will create a multi sensory site specific installation, resonating the concepts of human form, perversion of art history symbolism and the iconography inspired by the flora and fauna of Florida. Another interesting special project is a public installation by Elan Jurado – a video art piece "16 movements." Scientist/artist team Kate Helms and Michael J. Bauman will present their North Shore Park installation entitled North Beach Trophy Shop, which is inspired by the wunderkammer, carnivalesque lighting, and notions of bionic paradise. At booth B11, Michelle Bubacco will present "Sand Box", a daily live performance which is achieved through the utilization of sand as a medium. Finally, at booth A6, Monica Bose will perform ritualistic dances with the Sari, making her way through the fair, finding her way to the ocean… Surely, a list of projects which are not to be missed. All the performance times are yet to be announced.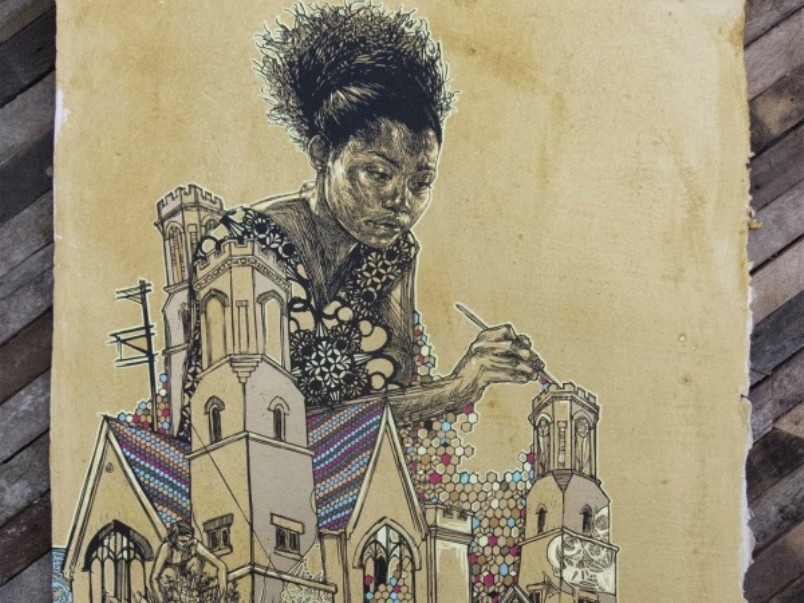 List of Exhibitors
As mentioned numerous times before, SELECT is a stage which belongs to emerging art galleries from around the world. Full list of exhibitors includes Gazzelli Art House (London), LG Tripp Gallery (Philadelphia), Philip Bloom Gallery (Nantucket), Gallery Sensei (New York), Vector Gallery (New York), Jean Albano Gallery (Chicago), Seoul Contemporary (Seoul), Kim Jae Sun Gallery (Seoul), Cosmos Gallery (Dhaka), SWOON / Braddock Tile Project (Brooklyn), Lavio Gallery + White Labs (Hong Kong), Salamatina Gallery (Manhasset), La Acacia Gallery (Havana), Wynwood Art Group (Miami), 184 Project Space (New York), Bushwick Art Crit Group (Brooklyn), Claudine Maidique Gallery (New York), Digital-Art-Project (Québec), Starry Night Exposure Program, InLiquid (Philadelphia), AlteRnaTiveArt Space (Boston), Coup d'Oeil Art Consortium (New Orleans), Brodsky Center (New Brunswick), The Oil Factory (Brooklyn), Somber + AG (Melbourne), Art Now NYC (New York), Molly Projects (New York), R. Jampol Projects (New York), Gallery 254 / Mashael Fal (Saudi Arabia), Gallery 254 / Tibor Hargitai (Brooklyn), Gallery 254 / Tara Dixon (Brooklyn), Tempus Projects (Tampa), Beleza Design + Art (Brussels), Ai Bubble (Monaco), Spacewomb Gallery (New York), Irene Mamiye Studio (New York), Litvak Gallery (Tel Aviv), Torche Galerie (Belmar), Shiftcase Gallery (New York).
If you are in need of something quite different, SELECT is the art fair for you. And if you are in need of information about the entire Miami Art Week, sign up for My Widewalls and customize your profile for FREE!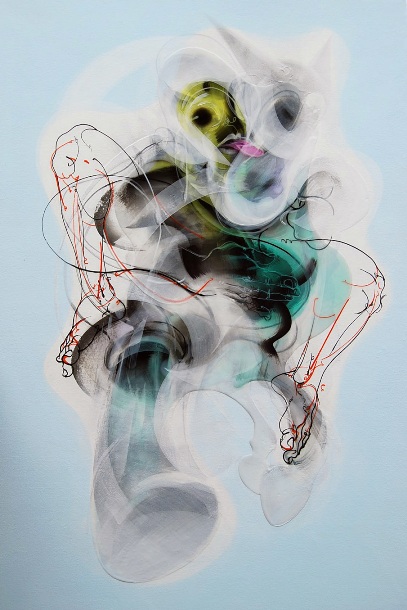 Featured images: Richard Hart - Craving Miracles, R. Jampol Project(s); Jongwang Lee - Empathy III, Spacewomb Gallery (segment); Jongwang Lee - artwork, Spacewomb Gallery