There are some amazing pieces available for bidding within this year's Smile Britannia charity auction, including an oil on canvas by Pablo Picasso, Buste de Femme, under lot 55, estimated at €14,000,000. We bring you a rundown of some of the artwork we had found interesting. Check out the eleven lots which the Widewalls team found to be something to look out for. So, have a look at our picks and enjoy!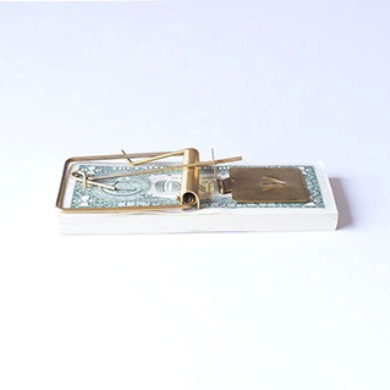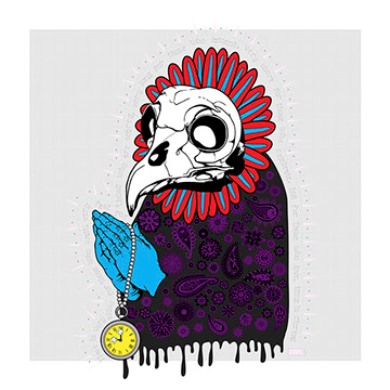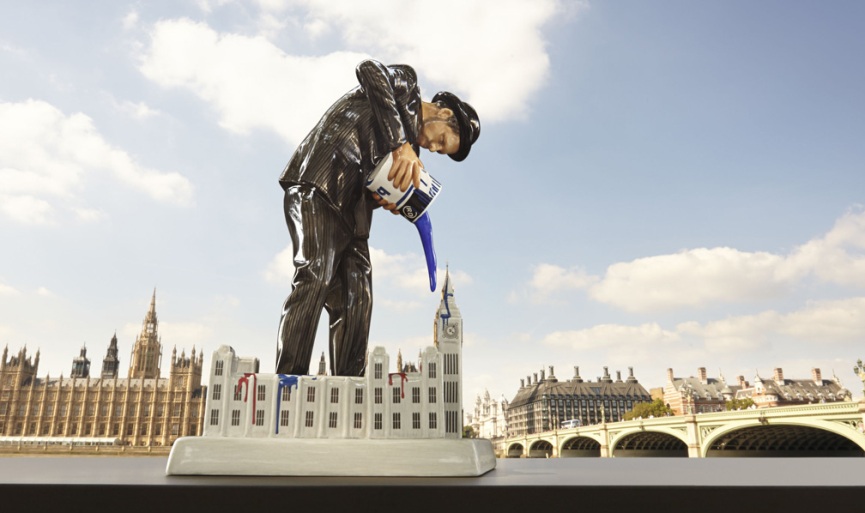 Banksy, Inkie, Mr. Jago, Copyright and Schoony
Just from the list of the names above, most of art lovers, especially those of us who feel a special connection to the world of street art, know that the works of these extraordinary creatives can bring a dose of excitement we are all craving for. So, without further adieu, we point your attention to these inspiring lots. We begin with lots which are reserved for the two legends of the Bristol scene. A Banksy piece titled Grannies (lot 52) is an unsigned screenprint on paper, with dimensions of 70 x 50 cm. The asking price for this piece by street art's Robin Hood is £4,000. As for the lot number 11, a piece titled Deco Liz Aqua, by Inkie has the asking price of £550. This is a true gem of the auction, as it is a silkscreen print with 24 ct gold leaf and black diamond dust and it is AP 3 of 5. Another British artist' work can be seen under lot number 1. A spray painter and an educated photographer and video maker – Copyright – is the creator of a piece titled Harmony From Chaos. It is an acrylics on canvas (70 x 100 cm) which has a starting price of £1,700. Under lot 5, we have an Indian Ink, spraypaint and acrylic on paper piece by an urban art virtuoso from UK, Mr. Jago. The piece titled Van Dyke Two (131 x 82 cm) has a starting price set at £1,560. Finally, under lot number 9 we have an interesting piece by the special effects and prosthetics master Schoony. Piece titled A Bubble is a resin and mixed media composition (45 x 60 cm) and a starting price set at £1,750.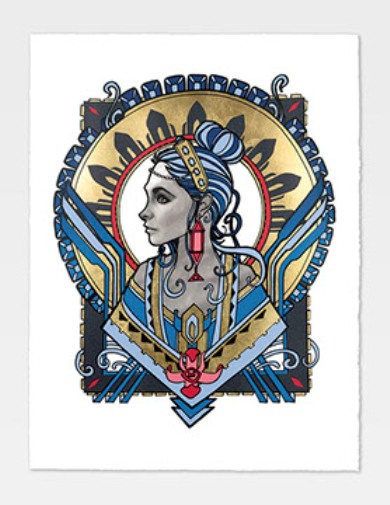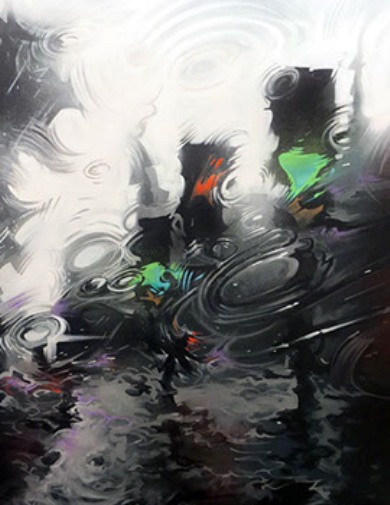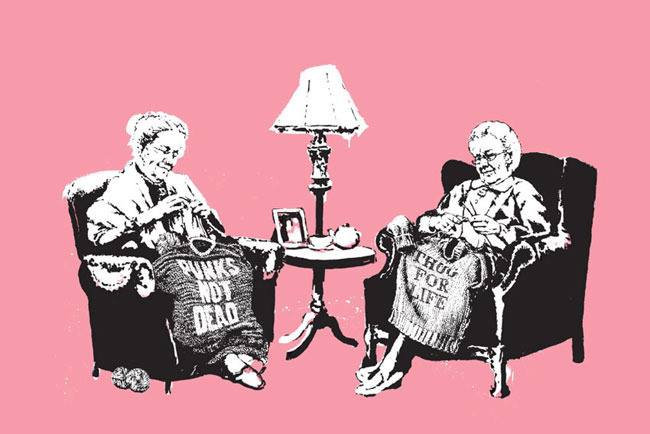 Beejoir, Chapter, Fin DAC, Nick Walker, David Walker and DANK
The artist focusing on political commentary is the creator of a giclee print piece (edition of 12, 100 x 100 cm). Under lot 15, we have an interesting artwork titled Money Trap by Beejoir. The starting price is set at £650. Next up, we point your attention to lots number 2, 22 and 23. Here, you will find pieces by Chapter. First is a print on Hannemuhle paper titled Time Is (100 x 100 cm). It's starting price is set at £1,500. Under lot 22, we have a 60 x 40 cm print titled Flower Skull 3 (£200) and under lot 23 another 60x 60 cm print (£150) titled Nu Butterfly Stars. Another piece to look out for is a paper collage (49 x 78 cm) by London based artist from Ireland – Fin DAC. The piece is titled Agent o Lightning Strice No. 2 with a start price of £650. Next up, we have a hand painted bone china piece (23 x 14.5 x 16 cm) by the very talented Nick Walker. The piece titled Royal Doulton is under lot 56 (£200 - £400). Also, under lot 46, there is quite an inspiring spraypaint on canvas piece (100 x 100 cm) by artist David Walker. The piece is titled Jessica (Pose 1. Miami) - £2,500. And, last but not least, be sure to check out the mixed media on canvas piece (77 x 102 x 4 cm) by DANK. The artwork titled Puddles is under lot 13 with a starting price of £1,500. Also, be sure to check out the catalogue of the show at the end of this page.
Among the total of 55 lots, this is our selection of pieces to look out for. If you have a chance bid for one of the artworks, it is for a good cause! In the meantime, create a profile via My Widewalls and always be informed about upcoming charity auctions and events!