The first auction house to specialize in 20th century Modern art and design, the Los Angeles Modern Auctions (LAMA) continues to offer more works online. Through their successful program of tightly curated online auctions, LAMA brings together the best in Modern and contemporary art and design.
This February's 2021 Modern Art & Design Timed Online Only Auction brings together the sculptural works of Ernest Trova, monumental photographs by Richard Misrach, exciting works on paper including Charles White's pensive, peaceful Sound of Silence and Yoshitomo Nara's cheeky Backwards Forwards, but also a range of artists rooted in California such as Larry Bell, Mary Corse, Lari Pittman, Linda Stark, Ruth Waddy, and Vasa, among others.
Among auction highlights is an exceptionally robust grouping of ceramics by 20th-century artists.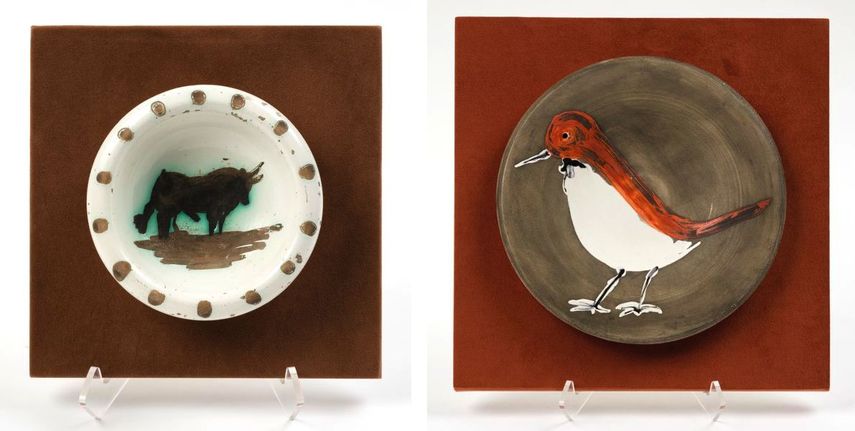 The Modern Ceramics
Both decorative and fine art, ceramics underwent revolutionary change at the turn of the 20th century. Emerging from the anonymity of their workshops, potters began making more individualistic statements in clay than ever before, inspiring the imagination of artists and the public alike. Keeping pace or even leading new movements in art, modern ceramics sought to release the medium of clay from its functional imperative.
The 20th century pottery exhibits the remarkable breadth of styles and approaches, while equally demonstrating the importance of clay as a medium of sculptural expression. The understanding of the aesthetic of modern ceramics was pushed further by ceramic artists such as Edwin and Mary Scheier, Peter Voulkos, Vivika and Otto Heino, and Otto Natzler, but also celebrated modernists like Picasso and Matisse.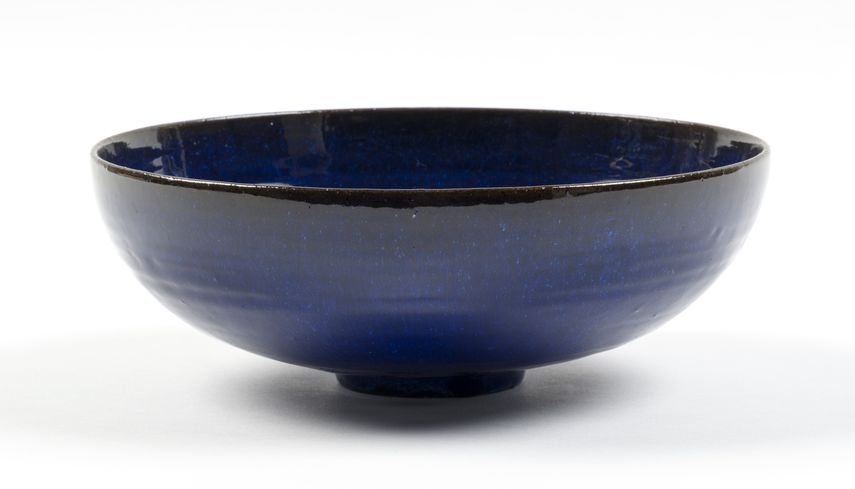 Auction Highlights
The LAMA auction will offer a range of works by artists such as Picasso or the West Coast ceramic legends Gertrud & Otto Natzler and Beatrice Wood, as well as Lee Mullican, the first curator at the Los Angeles County Museum of Art.
Vessels by the duo Gertrud & Otto Natzler (Lots 88, 89, 90) are not only beautifully designed and crafted objects, but representations of significant developments in ceramics as a modern discipline. Revered for elevating ceramics to a true art form, the duo created exceptional forms with extraordinary glazes. The auction will offer three lots bu the duo, but also a lustrous earthenware bottle by Natzler's pupil Beatrice Wood, featuring a charming figure that merges the California bon vivant's interests in design and the human form.
Among highlights is also a ceramic plate by Lee Mullican from the collection of James Byrnes, created at his Taos, New Mexico, residence in 1982. Widely known and appreciated for his abstract paintings, Mullican's ceramic oeuvre was only discovered after his death.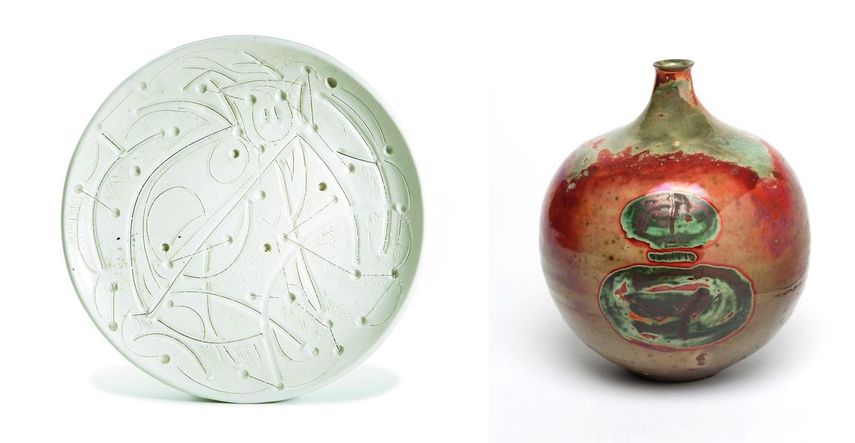 The February Auction at LAMA
The 2021 Modern Art & Design Timed Online Only Auction will take place online at LAMA from February 18th until February 28th, 2021.
Featured image: Pablo Picasso - Fish subject, 1952. Est. $3,000-5,000. All images courtesy of LAMA.