It's going to be quite a month and a half for Denise Bibro Gallery, which is hosting three solo exhibitions at the same time, by three prominent painters: Carol Brown Goldberg, Carole Robb and Don Kimes. The gallery and its project space, titled Platform, will present three different visions and artistic styles, all instantly recognizing the authors and their extraordinary craftsmanship.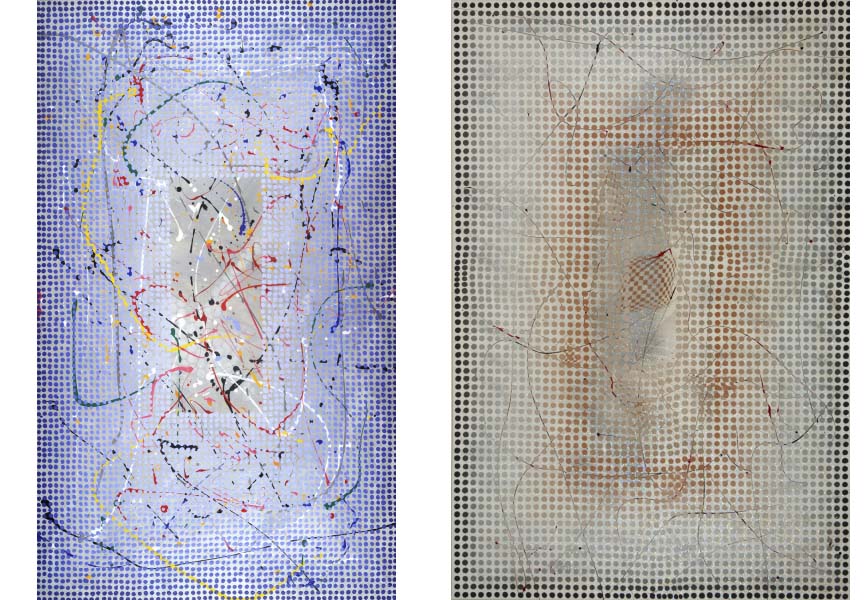 Paintings: The Color of Time
Focusing on brightness and geometric patterns, artist Carol Brown Goldberg paints pieces inspired by music and light. Her trademark is the use of reflective chips soaked in acrylic paint on canvas. The depicted patterns evoke thoughts on universe, infinity and circles, releasing a certain kind of energy that draws you into moments of illusion. Other than paintings, Brown Goldberg also does colorful sculptures, works on paper, installations and videos, in which she explores the artistic processes and relationships between art and other fields, such as science. She has taught at American University and University of Maryland and is the recipient of the Maryland State Arts Award. Her work has been shown in many solo and group exhibitions.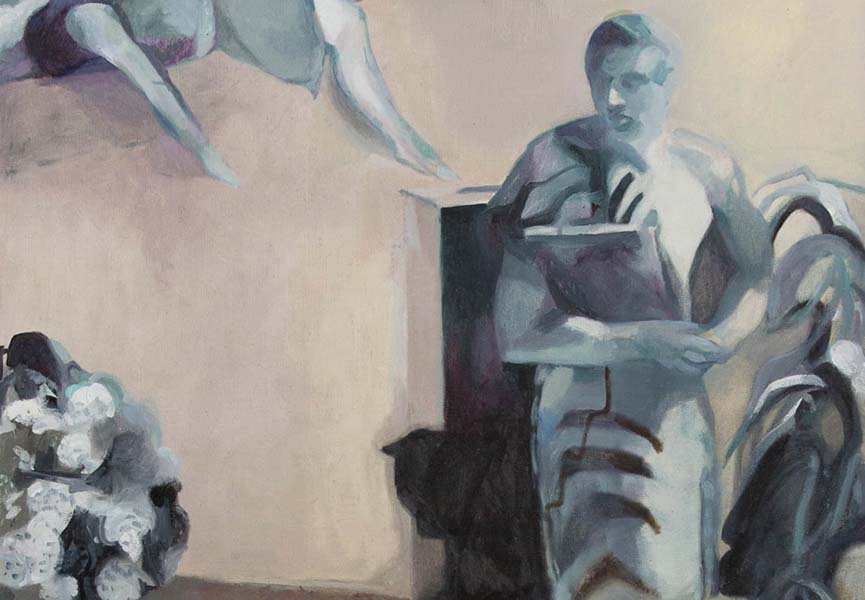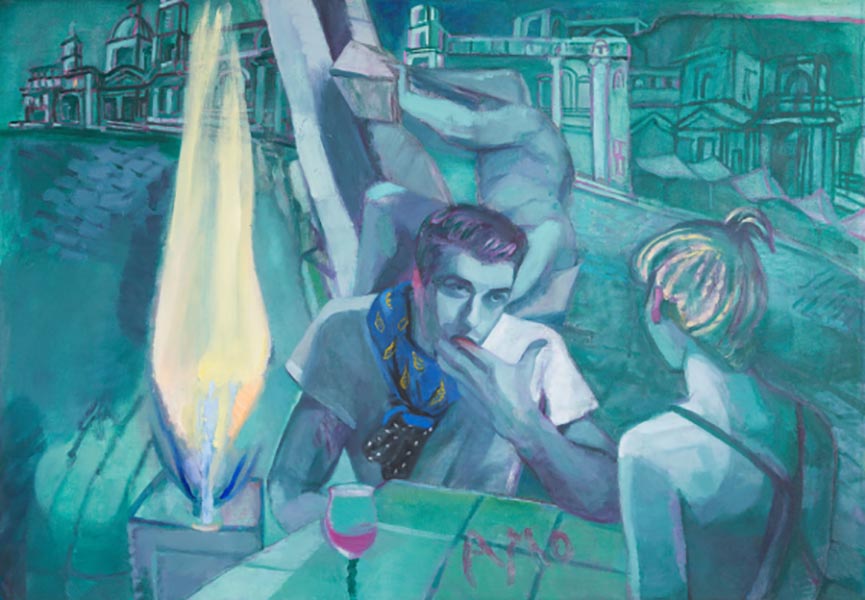 Passionate Collisions
Carole Robb is an artist from Scotland, whose primary topic is the inexhaustible, complex concept of love. Traveling to three cities of romance, New York, London and Rome, she captured couples embracing and displaying affection and noted how passion and the pureness of emotions seem to have remained real, unchangeable in time. People love the same way they did centuries ago, reaffirming the sentiment as the foundation of human connection and existence, and she successfully managed to translate it onto canvas. The distinguished technique applied by Carole Robb brought her the British Prix de Roma, as well as a British Arts Council Major Award. Her work is part of the Victoria and Albert Museum collection.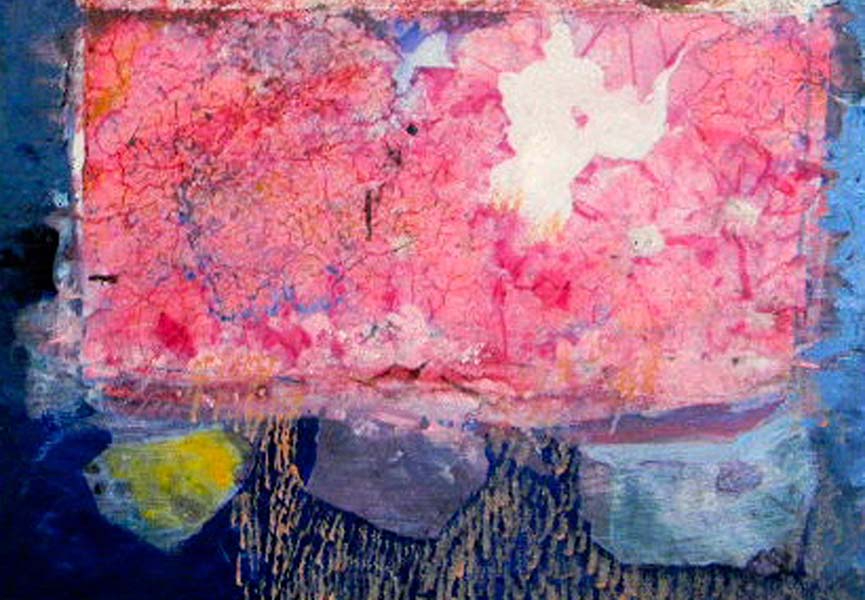 Finding Memory: New Works
That beauty can be found everywhere, even and especially in ruins, show the paintings by Don Kimes. After an unfortunate incident, when a flood destroyed much of his work, this artist found an inspiration in the outcome, deciding to further explore the effects of time and nature on art. By purposely recreating the destruction in his post-tragedy images, Kimes revives his old work, addressing the concepts of rebirth and the in-vain attempts of man to control natural processes. As a result, we have acrylic and ink paintings, featuring unique textures and free strikes of color, examining the elements of nature. Don Kimes is an acclaimed author, currently working as the Artistic Director in the Visual Arts at Chautauqua Institution in New York.
To recap: the three exhibitions will be on display concurrently, at Denise Bibro Fine Art Gallery in Chelsea, New York City, USA, from February 5th until March 14th, 2015.
For all the latest on art and the artists, sign up for My Widewalls today!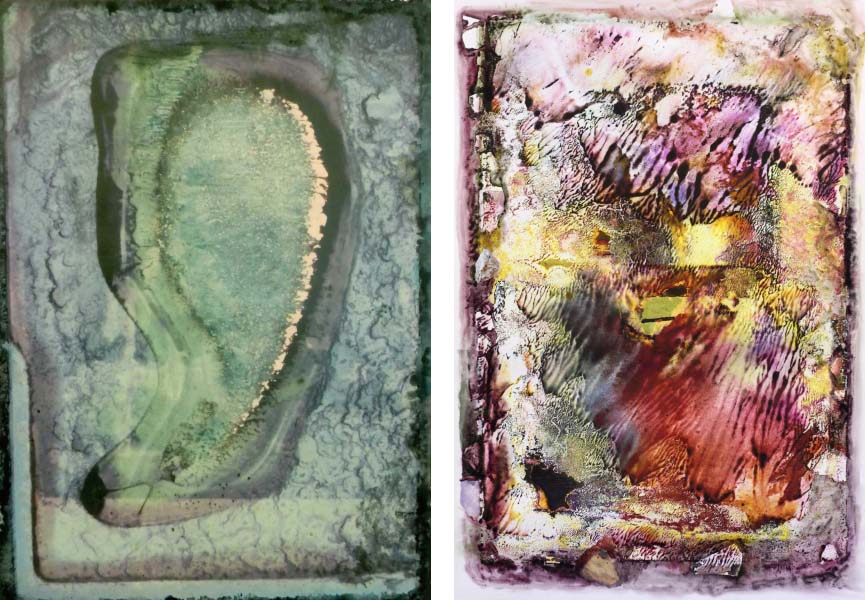 Images courtesy of Denise Bibro Fine Art Gallery.