It was an interesting September at Backwoods Gallery in Melbourne. The visitors of the gallery could enjoy Shun Kawakami exhibition entitled Snow Landscape. But, October will be exciting as well, since the gallery is preparing for the Felipe Pantone exhibition entitled Stereodynamica. This amazing Argentinian artist (who lives in Spain) is known for his installations, design, kinetic art and graffiti art. Being a very active and productive artist (we wrote about his exhibition at Delimbo Gallery in Seville, that was on view during the summer), Pantone is coming to Australia to present a series of works on canvas and paper, created with the artist's recognizable style and technique.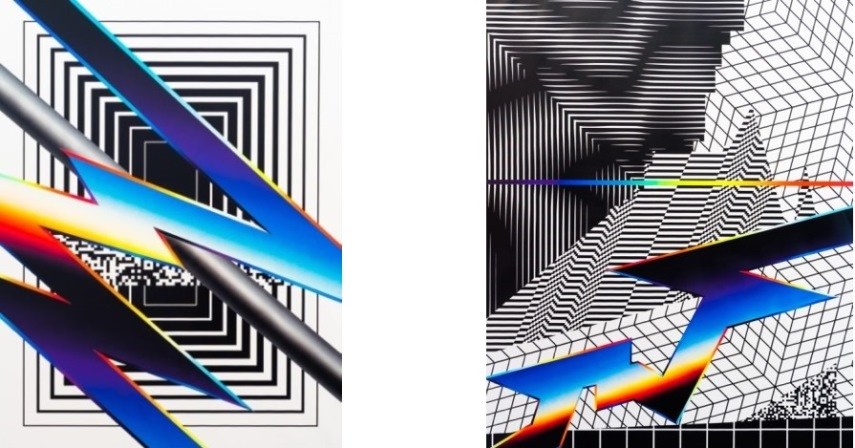 Felipe Pantone – Abstraction and Technology
Felipe Pantone lives in Valencia, Spain, but he was born in Argentina. During his early childhood, Pantone became interested in graffiti, that eventually led him towards other art forms, such as kinetic art, graphic design and installation art. He was a member of D.O.C.S. team and the legendary Ultra Boyz crew. In his early work, Pantone merged conventional graffiti, typography and abstract elements, fusing basics of graphic design with highly progressed geometrical shapes, thus creating a modern and futuristic aesthetic. When he began to create in other forms of art as well, Pantone was influenced by the 1980s aesthetics of acid colors, Synth pop music and a dash of psychedelia – which is quite visible in his works. The artist is interested in relationships between ever-evolving technology and contemporary culture and society, in Internet, and digital culture. While creating a piece, he usually uses geometrical patterns, vibrant colors and blocks of black and white, glossy typography and abstract elements. Pantone invites the viewer for a journey towards the future, inspired by speed and motion.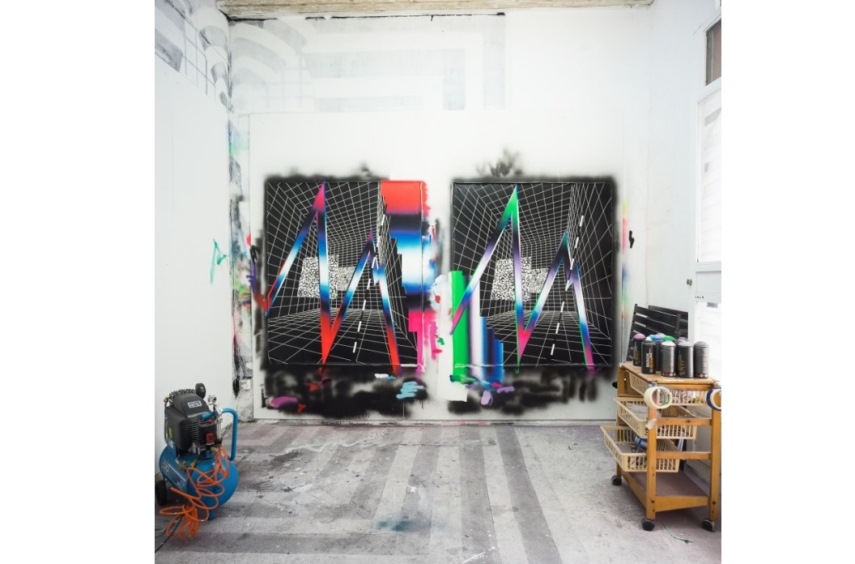 Stereodynimca
Everything seems a bit futuristic in Felipe Pantone's beautiful compositions. His artworks evoke computer glitches, distorted virtual world, optical illusions that hypnotize the viewers. Oscillating between the static and dynamism, with blur shapes and futuristic forms, Pantone creates a unique visual world we have never seen. Obviously fascinated by the notions of velocity, Internet and information, the artist creates in original hyperactive and vivid style resulting in spectacular three-dimensional perception of these otherwise flat artworks. The Stereodynamica exhibition will reveal the third dimension cunningly hidden in Felipe Pantone's stereograms. Usually used for the means of science, mathematics and space explorations, these flat, yet seemingly three-dimensional surfaces offer a trick, for which the viewers simply need to stare at the picture until the image starts to take shape. Pantone's artworks offer truly unique visual experience, that should not be missed.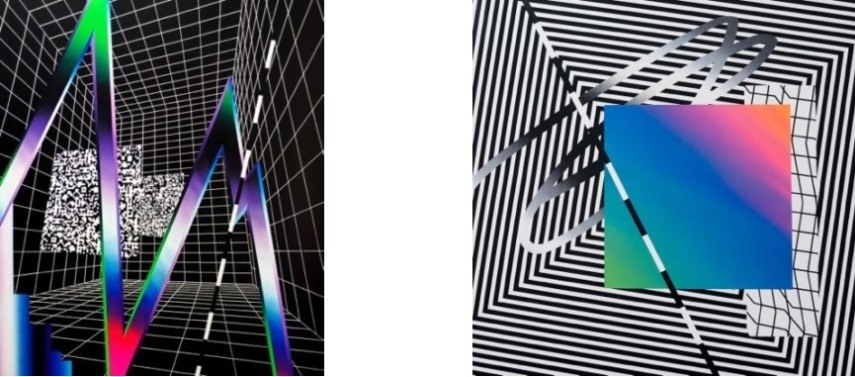 Felipe Pantone Exhibition at Backwoods Gallery
This will be the artist's first exhibition in Australia. The Stereodynamica show featuring spectacular stereoscopic works on canvas and paper by Felipe Pantone is a must-see event for all art lovers. The exhibition will be on view from October 16, 2015 at Backwoods Gallery in Melbourne. The opening is scheduled for 6pm.
To be informed about upcoming exhibitions, sign up for My Widewalls! It's free of charge.
Featured Image: Felipe Pantone - Stereodynamica exhibition
All Images courtesy of Backwoods Gallery.