In the famous 1971 article, the feminist art historian Linda Nochlin posed a controversial question: "Why Have There Been No Great Women Artists?"[1] In this landmark essay, she demolished the misconception that women lacked the artist gene, showing it has been institutionally impossible for them to become artists of the first rank. It is opportunity, not ability, that has held women back historically. Our very idea of greatness and of genius, Nochlin argued, is bound up with manliness.
Over forty years later, this question still rings in our collective ears. A sustained critique of museums and galleries for their rampant sexism mounted by artists and scholars in the 1970s and early 1980s stuck, yet the action to change that situation has been delayed for decades. Female artists still remain sorely underrepresented in museum exhibitions and their works remain severely undervalued in the art market.
While we are still far from gender equality in the art world, there have been some developments in the field. In recent years, we are witnessing a wave of appreciation for female artists that has been so long-overdue.

Art World as a Boy's Club
For the most part of Western art history, art was a man's affair. Denied opportunities and spaces, women struggled to participate in this world. These circumstances gave rise to the image of the artist as a solitary male genius that is still with us.
Consequently, women still make up a far lesser share of solo gallery shows and rarely feature in group shows[2] in sufficient numbers, with their presence often being laughably thin.
Women artists have been put down in many ways, but what we can hear the most often is that they paint differently than men, this quality subsequently being declared inferior. While men are seen as wild and sure, channeling outside forces, women are pegged as controlled, tentative, personal. The art critic Brian Sewell once stated that "only men are capable of aesthetic greatness." In a recent interview with DER SPIEGEL, the German artist Georg Baselitz said "women don't paint very well. It's a fact," further stating that they "simply don't pass the market test, the value test. As always, the market is right."
Unfortunately, in the market, women indeed remain greatly undervalued, with the most successful women just a tenth as expensive as the most successful men. As Sarah Thornton noted, "depictions of women often command the highest prices, whereas works by them do not."[3] Over the past hundred years, women have been working outside of the mainstream, and it is this mainstream that still occupies the marketplace, representing power and the conventionally-received western-centric art history.
For decades, the museum landscape felt like an art world version of a frat house. But in recent years, this seems to be changing for the better.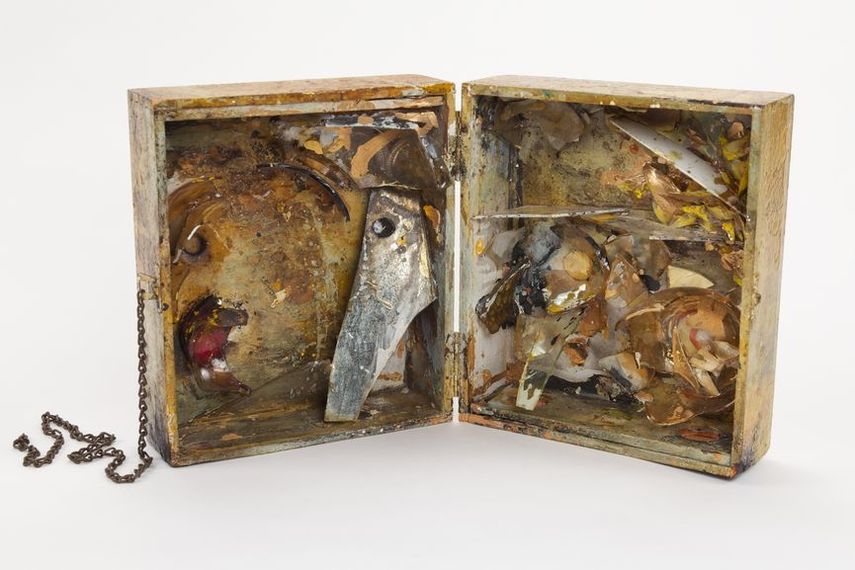 Long-Overdue Recognition for Women Artists in Solo Shows
The art world is having an amazing moment when it comes to exhibitions by women. The diversity right now is dazzling, significantly enriching the museum landscape.[4]
A pioneering feminist artist best known for her direct depictions of the female body, sexuality, sexual desire and both heterosexual and homosexual intimate acts, Betty Tompkins has already had five solo exhibitions since last year, including this year's retrospective at PPOW Gallery in New York. It seems the time has finally come for the controversial artist who repeatedly bucked conventional norms, eschewing "safe" art in favor of creating a difficult and impactful body of work. After decades of groundbreaking practice, she is finally getting the recognition she deserves.
A Los Angeles-based artist, Mary Corse has had an exhibition of recent and significant historic work at Lehmann Maupin this autumn. Primarily known for her minimalist, monochromatic paintings, which explore the relationship between materiality and perception, Corse is a member of the male-dominated Light and Space art movement of the 1960s, although her role has only been fully recognized in recent years.
An unsung hero to generations of feminists, Judith Bernstein is currently showing a new body of work specifically commissioned by The Drawing Center. One of the most unwaveringly provocative artists of her generation, Bernstein was steadfast in her cultural, political and social critique for over 50 years. The art world has finally caught up with her. Aged 75, she has now joined Paul Kasmin Gallery's roster and will present seven massive, never-before-seen fluorescent paintings that tackle the Trump administration in her debut scheduled for January.
After a prolific six-decade career, Carolee Schneemann, now aged 78, got the first comprehensive retrospective of her work at MMK Frankfurt earlier this year. One of the most influential artists of the second part of the 20th century, her pioneering investigations into subjectivity, the social construction of the female body, and the cultural biases of art history had a trailblazing influence on subsequent generations of artists. The retrospective has since moved to MoMA PS1 where it is currently being shown.
At the time of renewed debates about consents and gender equality as well as the rising power of nativist men's rights activists, artists such as Bernstein, Tompkins, and Schneemann, but also Juanita McNeely, Joan Semmel and Valie Export have come to the spotlight. Described as "black sheep feminists", their work has been censored, shunned and banished to the margins for the most part of their careers. Now, when they are in their 70s, 80s and 90s, their work is finally being embraced as canonical, becoming more relevant than it has ever been.
This recent rennesaince of women artists also encompasses the current exhibition of Dara Friedman at Perez Art Museum Miami, an artist and experimental filmmaker who has produced a significant body of work that applies the techniques of structuralist cinema to the subject of the performing body; this year's full-scale retrospective of Marisa Merz's work at the Met Breuer annex of the Metropolitan Museum of Art in New York and Hammer Museum in Los Angeles, a 91-year-old artist who is a pivotal figure and the sole female protagonist of the Arte Povera movement, as well as an expansive survey of Cindy Sherman's work at The Wexner Center, and the Elizabeth A. Sackler for Feminist Art at the Brooklyn Museum is exploring the formal, material, and conceptual development of Judy Chicago's The Dinner Party.
While these artists were able to get recognized antemortem, others were'nt as lucky. Carol Rama, an Italian painter and collagist who died a year ago at 97, received her largest Stateside survey to date at the New Museum in New York, Gagosian Paris presented the first major exhibition of Helen Frankenthaler's work in Paris in more than fifty years, Moderna Muset in Stockholm is currently showing a major exhibition by Louise Nevelson, and LACMA is hosting the first full-scale museum exhibition in L.A. of works by Sarah Charlesworth.
This wave of shows comes at a moment in the art world when many other such pioneering female innovators are being spotlighted. Sadly, it has taken so long for these artists to be recognized.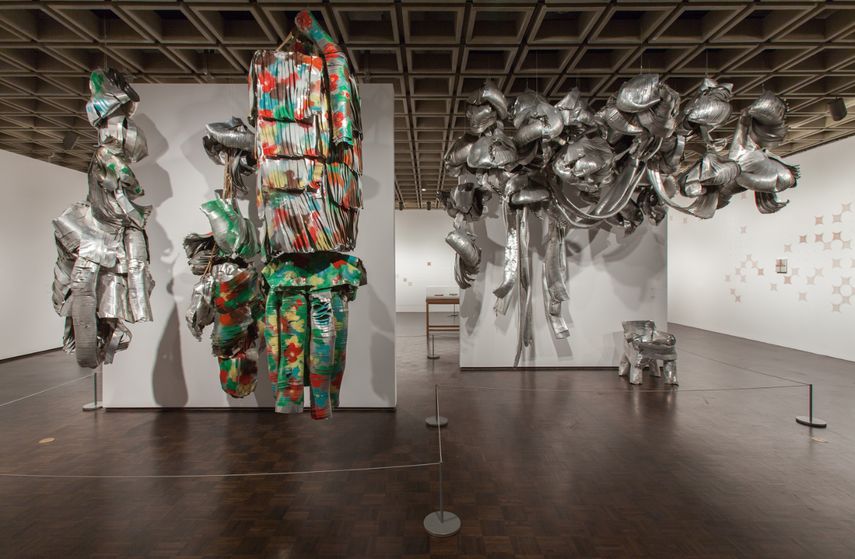 The Resurgence of All-Women Exhibitions
Aside from solo museum shows, there has been a notable recent resurgence of all-women exhibitions in contemporary art galleries and museums all around the world. While much of the public believe that it is a step forward for the industry, there has been subsequent skepticism about placing women's art into its own niche and continuing to separate the art world by gender. Deepening the disparity between genders in the community, it is a practice that continues to label art created by women as "other".[5]
Many established female artists refuse to participate in these exhibitions altogether. The artist Barbara Kruger told the New York Times that these shows are "playing catch-up after centuries of women's marginality and invisibility", explaining these galleries are sensing opportunity "to cultivate a new market."[6] On the other hand, Helen Molesworth, the chief curator of the Museum of Contemporary Art in Los Angeles, explained for The Atlantic that "the only way you get diversity is to actually do it", which means that "some of the dudes don't get shows".[7]
Recently, MoMA hunted through their vaults for a little gender balance to mount an exhibition titled Making Space: Women Artists and Postwar Abstraction. The museum, whose track record with women's art has been, to put it mildly, unimpressive, attempted to redress the gender gap in its display but instead ended up highlighting it. Featuring just one painting each by many of the period's stars, the show has been described as "so small, remote and ghettoized that it defeats the case it tries to make".[8]
This year, the Philadelphia Museum of Art presented a wide-ranging selection of photographs from their collection that were made by nineteenth- and twentieth-century female photographers. Titled Another Way of Telling: Women Photographers from the Collection, the show celebrated the unique contributions of female photographers, at the same time highlighting the differentiation of their practice in comparison to the one of men.
Similarly, Museo Picasso Malaga is currently hosting an exhibition that brings together the work of eighteen spirited and rebellious female artists who became involved with the Surrealist movement to a greater or lesser degree. Titled We are Completely Free. Women Artists and Surrealism, the show gives a long-overdue recognition to women artists whose work stood out on the Surrealist landscape. Yet, it still places their work into its own niche.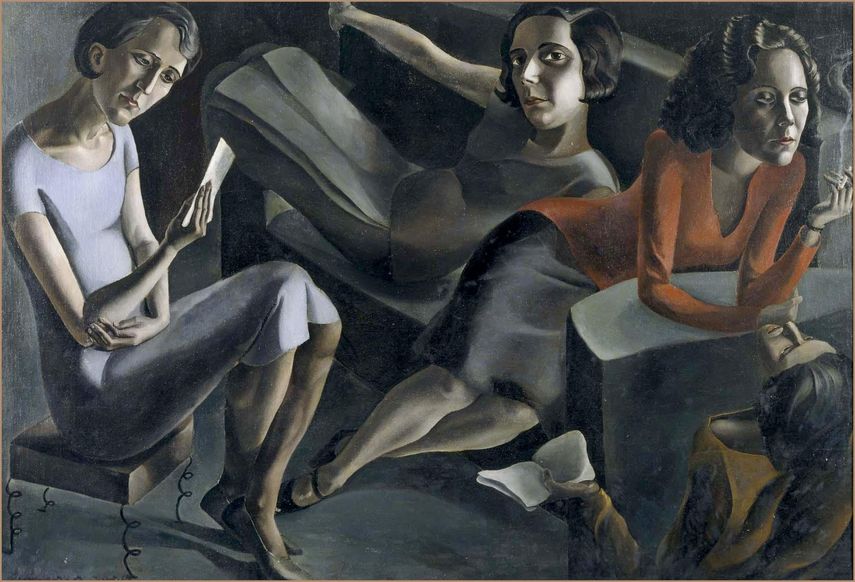 Moving Forward Towards Equality
It seems that the art world is now trying to make up for years of neglect. After decades of shunting women into the margins, these recent developments give added political resonance to those women artists who occupy spaces from which they have historically been, and continue to be, excluded. This is all certainly welcome, yet a much larger shift is required before we manage to break out from the established preconception that art is naturally a man's domain.
Women still make up a far lesser share of solo gallery shows, but this recent expansion is more than noteworthy. Progress in redressing the under-representation of women artists is slow, yet having more exhibitions is a good start. It is a means to hasten the legitimization of their work. By creating visibility, major museums and institutions can stimulate a response from collectors, and following that, commercial galleries.[8]
In the 21st century-capitalism, art is treated as a luxury commodity and there is a market-led interest to maintain old hierarchies. Therefore, we must foster an energized dialogue and action in order to reshape these normative structures that continue to subjugate women artists. We are, of course, a long way from that. Yet, this amazing moment women artists are having is certainly a way to go.
References:
Nochlin, L. Women, Art and Power and Other Essays, Westview Press, 1988, p.147
Beyer, S. (2013) Georg Baselitz Interview: My Paintings are Battles. DER SPIEGEL
Thornton, S. (2012) Post-war artists at auction: The price of being female. The Economist
Saltz, J. (2017) Right Now Is a Blockbuster Moment in New York for Female Artists. The Vulture
Massie, C. (2015) Why I find women-only exhibitions depressing. The Spectator
Sheets, H. (2016) Female Artists Are (Finally) Getting Their Turn. The New York Times
Boxer, S. (2016) An Era for Women Artists? The Atlantic
Budick, A. (2017) Female artists: still in the shadows at MoMA. Financial Times
Elderton, L. (2013) Redressing The Balance: Women In The Art World. The White Review
Featured images: Installation view of Betty Tompkins, WOMEN Words, Phrases, and Stories at The FLAG Art Foundation, 2016. Photography by Genevieve Hanson, ArtEcho LLC; Installation View of Helen Frankenthaler After Abstract Expressionism, 1959-1962 at Gagosian Paris; Carolee Schneemann - Moral Coils, 1994-1995, exhibition view MMK Museum für Moderne Kunst Frankfurt am Main, Courtesy Carolee Schneemann, P.P.O.W Gallery, New York, Hales Gallery, London, Galerie Lelong, Paris and VG Bild-Kunst, Bonn 2017, photo: Axel Schneider.