For several years now, the city of Hong Kong has been investing in the grandiose project called West Kowloon Cultural District, a specially designed area aimed to provide a concentrated cultural offer with new museums, theatres, and performance spaces. One of the first buildings was an M+ pavilion opened in 2016, an institution focused on the local and international artistic practices of the 20th and 21st century.
Currently on display at M+ is an astonishing exhibition consisting of works made by five internationally acclaimed women artists titled Five Artists: Sites Encountered.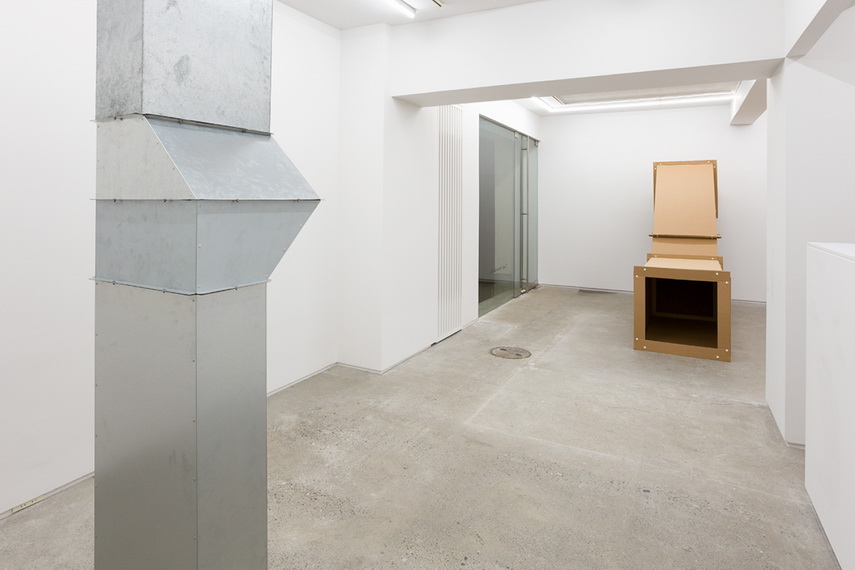 Few Words More About The Concept
The curator Pauline J. Yao decided to build a dialog between May Fung (Hong Kong, born 1952), Lee Bul (Korean, born 1964), Ana Mendieta (American, born Cuba 1948–1985), Charlotte Posenenske (German, 1930–1985), and Lara Almarcegui (Spanish, born 1972), focusing on their comprehension and interpretation of the site -  from physical to nonphysical and real to imagined. As J. Yao explained, the exhibition establishes as "a museum unconfined by boundaries or geographies but also one committed to presenting singular artistic voices," a mission central to the institution.
All of us are shaped in some way by our surroundings, but the dialogues with site and place that emerge from visual artists remain wholly unique. They are motivated by desires to make meaning from their place in the world and role within society.
Regardless of the media, these artists share the same interest in exploring different historical moments and personal/political perspectives, as well as themes of existence, belonging, and alienation. The exhibition also takes into account the museum's soon-to-be-completed M+ building and the evolving architecture which is especially significant the commissioned installation by Lara Almarcegui.
The Works
Films and videos made by the pioneers of performance and video art Ana Mendieta and May Fung are featuring performative actions undertaken or captured in a public space. While few films from Mendieta's iconic Silueta series feature the artist practically becoming a living sculpture, Fung's She Said Why Me (1989) shows the footage of a blindfolded woman wandering in the streets of Hong Kong.
Posenenske's sculptures, or rather modular objects made from galvanized steel and enforced cardboard reminiscent of ventilation shafts, can take different shapes for each exhibition while exploring the strategies of the transformation of the exhibition space and underlining their dystopian atmosphere. Over thirty maquettes of real and fictional buildings produced by Lee Bul respond to the ideas of architectural utopias.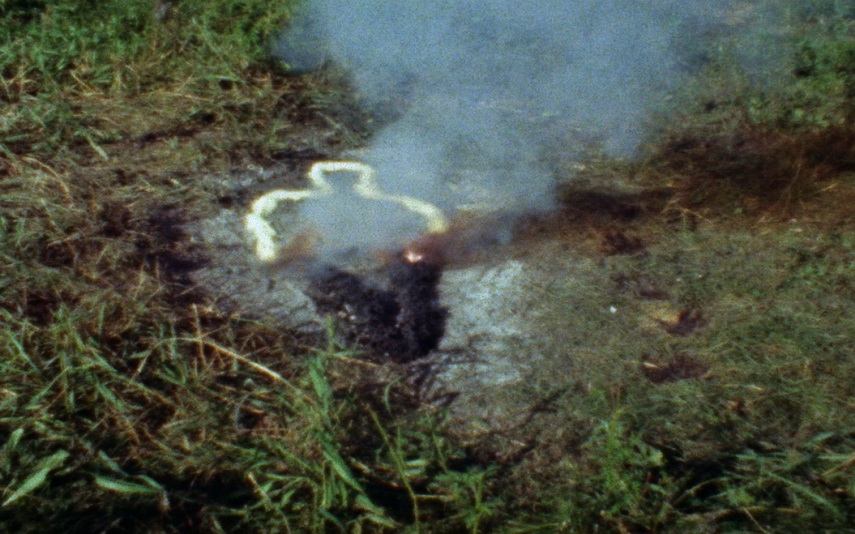 Five Artists at M+ Pavilion
The exhibition will be followed by a dense program which includes reconfiguration performances of Charlotte Posenenske's sculptures, conversations with exhibiting artists, and a series of guided tours.
Five Artists: Sites Encountered will be on display at M+ in Hong Kong until 20 October 2019.
Featured image: Lara Almarcegui - Gravel, Messeplatz, Art Basel 2018. Commissioned by Creative Time and Art Basel for the exhibition Basilea. Courtesy of Lara Almarcegui.