The world of Street Art is being increasingly taken over by women who are leaving their powerful mark in the public sphere. Working in diverse styles and media, some are consciously advocating feminine element in the field, while others tend to go beyond their gender. To celebrate female street art, Nuart Gallery is hosting a female group show titled A.K.A.: It Isn't Just a Man's Game!. Challenging the notion that Street Art is a male dominated scene, the exhibition will bring together a stellar cast of women artists creating a broad range of work influenced by Street Art, Illustration, Drawing, Graffiti, Urbanism and Subcultures. Some of the featuring artists are AIKO, Alice Pasquini, Ella from Ella & Pitr, Faith47, Hyuro, Indie184, Hama Woods, Line Osmundsen, Nina Ghafari, and Anette Moi, among others.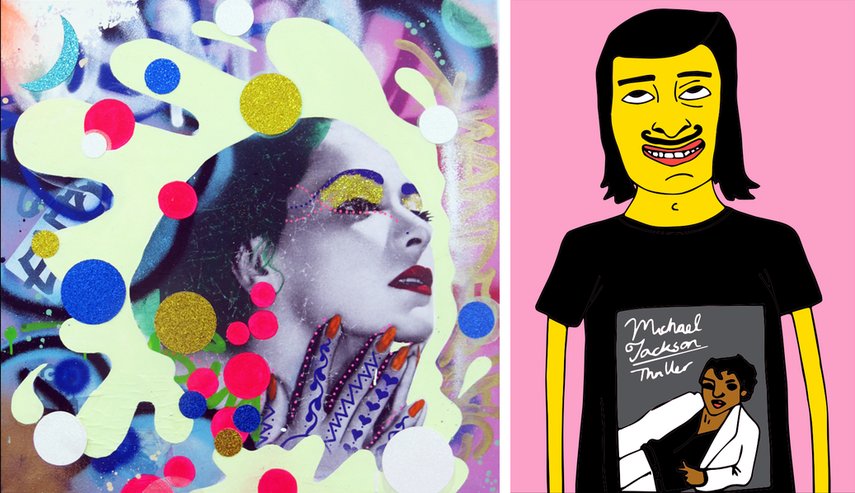 Women in Street Art
Often illegal and interlaced with high-risk activities to produce it, street art still conveys a strong stereotypical male image. This has created a narrative that the movement is sort of an all-boys club. While sometimes being a street artist is a tough game, what really matters is recognition. Yet, with the increasing proliferation of talented female artists into the field, Street Art is no longer a man's game. With so many artists working under aliases that don't indicate gender, we don't even have a clear idea of how many women street artists are actually out there. The women featured in this exhibition are certainly the ones pushing the boundaries of Urban Art at the moment.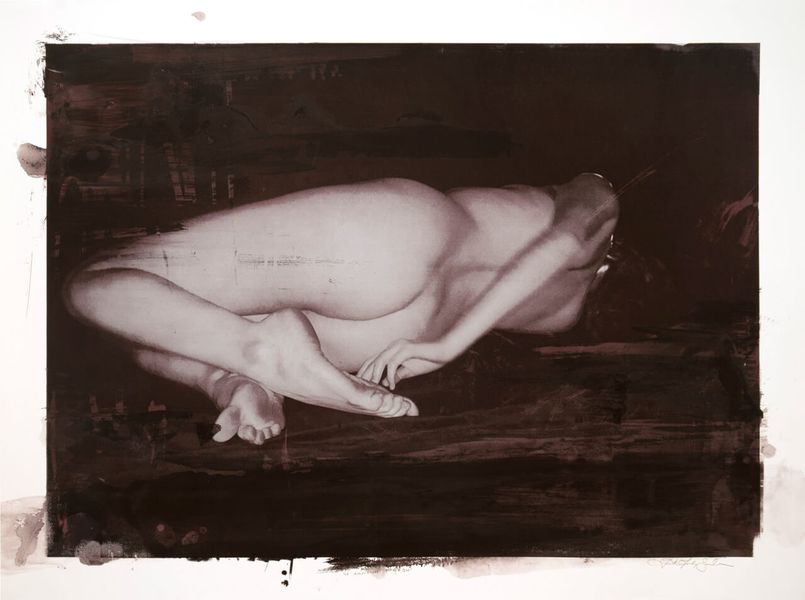 Featured Artists
While the Japanese-born and Brooklyn-based artist AIKO is best known for her love-inspired work that alludes to themes of sexuality, femininity, and popular culture, the Italian artist Alice Pasquini explores the brighter side of human relationships. Working in a duo with Pitr, the French artist Ella creates unusual murals that transform the surfaces into whimsical playgrounds. While the South African artist Faith47 creates work primarily inspired by the social realities in her homeland, the Argentinian artist Hyuro is best known for her black and white works that focus on the visual expression. Indie184 is known for her classic New York simple yet playful feminine graffiti style, while the Norwegian artist Hama Woods is known for her sociological approach to consumerism and the effect it has on the natural environment. Line Osmundsen uses sharp geometric forms and female characters, Anette Moi creates adorable and rich in detail creatures from the children's books, and Nina Ghafari rejects a historical fine art narrative in her practice.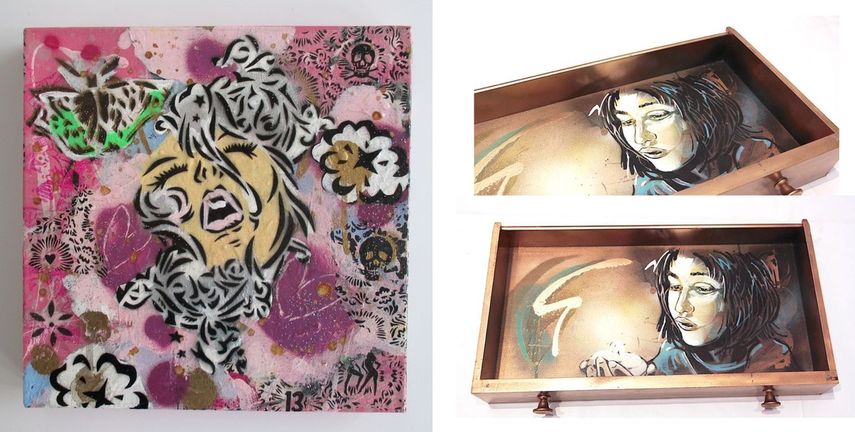 Female Street Art at Nuart Gallery
Scratching the surface, rebalancing the inequalities and celebrating the work of some of the great female street artists, the exhibition aims to transcend their gender, and present these creatives simply as Artists. The exhibition A.K.A.: It Isn't Just a Man's Game! will be on view at Nuart Gallery in Stavanger, Norway, from May 24th to June 24th, 2017. The opening reception will be held on Wednesday, May 24th from 7 p.m.
Featured images: Indie184 - Pure Energy; Hyuro; Left: Anette Moi / Right: Hyuro; Left: Alice Pasquini / Right: Hama Woods - Teamwork; Nina Ghafari; Nina Ghafari; Line Osmundsen. All images courtesy of Nuart Gallery.