Defined by the philosophical, revolutionary personalities that populated it, Surrealism left a lasting legacy on generations of artists. Despite the movement being historically associated with men, women have contributed greatly to this genre throughout the 20th-century. Expressing their inner worlds with sharp lines and bold colors, female Surrealists certainly deserve equal recognition. While male Surrealists treated women as objects of desire, female ones encouraged them to look inward. As art historian Whitney Chadwick notes, "surrealism's legacy included a model for creative practices that encouraged many women to adapt its principles in their search to link artistic self-identity to the realities of gender and female sexuality." Unfortunately, the stories of these strong revolutionary women have been lost in the re-telling, and they were often described as adored muses first, and artists second.
With an aim to give these women the focus they deserve, Museo Picasso Málaga will bring together the work of eighteen spirited and rebellious artists who became involved with the movement to a greater or lesser degree. Titled We are Completely Free. Women Artists and Surrealism, the show will bring together Eileen Agar, Claude Cahun, Leonora Carrington, Germaine Dulac, Leonor Fini, Valentine Hugo, Frida Kahlo, Dora Maar, Maruja Mallo, Lee Miller, Nadja, Meret Oppenheim, Kay Sage, Ángeles Santos, Dorothea Tanning Toyen, Remedios Varo and Unica Zürn.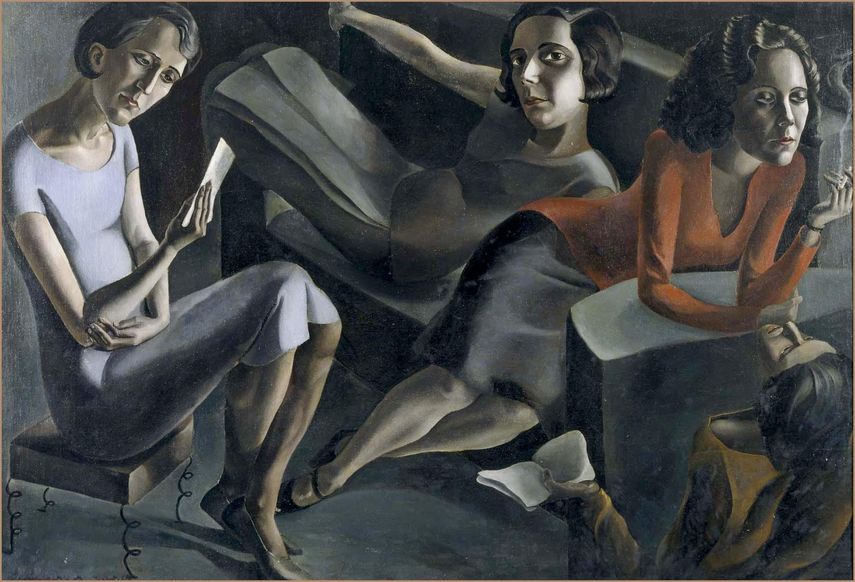 The Surrealism of Men and Women
Officially founded in 1924 when André Breton published his First Surrealist Manifesto, the movement of Surrealism sought to free one's mind from the past and from everyday reality to arrive at truths one has never known. Encouraging chance and spontaneity in artistic practice guided by Sigmund Freud's emphasis on the importance of dreams and the unconscious, it proposed the idea of automatic writing that would express the actual functioning of thought and free one's mind from any intellectual preoccupations.
While the movement supported women's equality and their artistic practices, it also considered them more as artistic objects rather than creative subjects. Idealistically and passively perceived as muses and objects of sexual desire, women were treated as an enigma that had to be deciphered to suit their own imagination and desires. With this in mind, in 1929, André Breton even wrote:
The problem of women is the most marvelous and disturbing problem in all the world.
Unlike male Surrealists, female artists delved into their subconscious in a way that was more introspective than playful. This exploration served as a tool to develop their self-awareness, construct their own identity, explore their womanhood, and exorcise their demons. Depicting past and present experiences, fears, hopes and desires, they sought to represent themselves truly and express who they were and what they felt. With most of their art being self-referential, it visualized the female psyche as it had never been shown before, starting a dialogue that would tackle the subject of gender relations.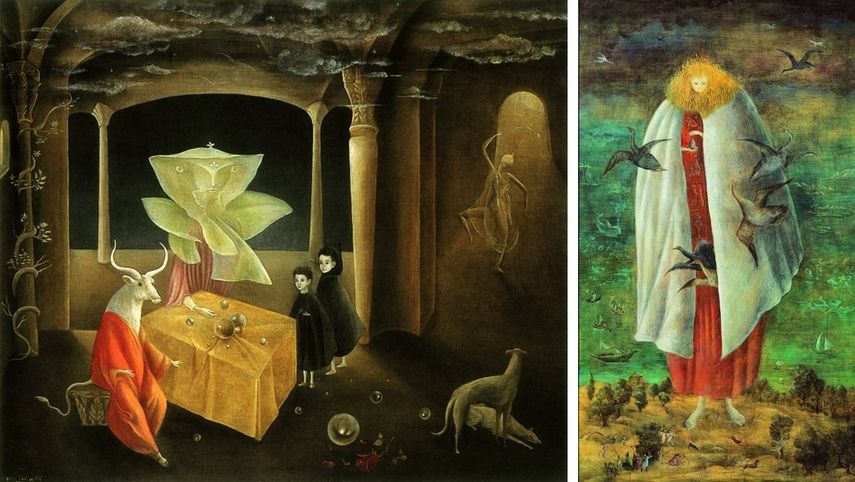 Identity and Freedom
As it demanded total freedom for human beings, women found Surrealism quite appealing, refreshing and provocative. Seeking to break free from the dictates of reason, it emphasized the importance of personal reality and fostered the union of eroticism and poetic emotion as a means of expression. Yet, it is ironic that female artists who found they had a natural affinity with the movement faced such a remarkably difficult challenge in asserting their self-identity and artistic freedom.
Since there was little room for independent female artists in Parisian intellectual circles of the inter-war period, many of them crossed the Atlantic after the Second World War to seek liberation and revolution as Surrealists. Finally thriving in an environment that provided freedom, they managed to reinvent themselves in terms of independence and imagination. Continuing to seek their identity through arts and challenge the boundaries of gender, these brave and strong women revolutionaries prepared the cultural arena for the emergence of the future feminist movement.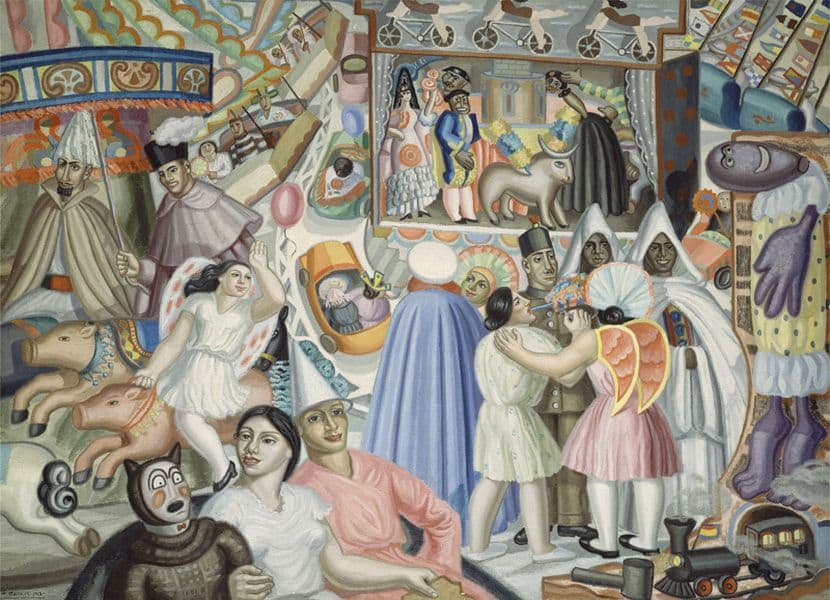 Female Surrealists at Museo Picasso Malaga
Throughout history, the world of arts was largely known as a boy's club, and women mainly struggled to participate in it. As art history has always been biased in favor of the male artists, women were systematically excluded from the main Western art movements, being mainly invisible to the public eye. In this male-dominated Western canon, the accomplishments of women artists were often overshadowed by their male colleagues and undervalued.
This exhibition will give a long-overdue recognition to women artists whose work stood out on the Surrealist landscape, showcasing their extraordinary individuality and personality. As the exhibition curator, José Jiménez, professor of aesthetics and art theory at the Universidad Autónoma de Madrid, explains, the choice of artists is not a closed list, but it is open to new considerations and inclusions. "The selection is aimed at giving consistency to the construction of the exhibition narrative, with the focus on the artistic quality of the works and on the fact that these women exercised active independence as creative, thinking beings, in a quest for complete freedom," he adds. The exhibition will feature more than 124 works, including paintings, drawings, sculptures, collages, photographs and films.
The exhibition We are Completely Free. Women Artists and Surrealism will be on view at Museo Picasso Málaga until January 28th, 2018. As usual, the exhibition will be accompanied by an associated program of cultural activities, enabling visitors to discover the main artistic and historical features of the exhibition.
Featured image: Dorothea Tanning - Small Night Serenade (Eine Kleine Nachtmusik), 1943. Oil on canvas, 407 x 610 mm © Tate, London 2015 © The Estate of Dorothea Tanning / ADAGP, Paris / VEGAP, Malaga, 2016. All images courtesy of Museo Picasso Málaga.