In times of an intense political situation between Russia and the Western world and rebellious artist groups within the Federation itself, such as Voina or Pussy Riot, there comes an exhibition of video works by three female Russian artists, Taisiya Krugovykh, Anna Jemolaewa, and Gluklya, hosted by Munich's Barbara Gross Galerie. Other than being bound by their nationality, these ladies all explore the same issues in their art, including female oppression, migration, political and social situation, as well as relationships between individuals.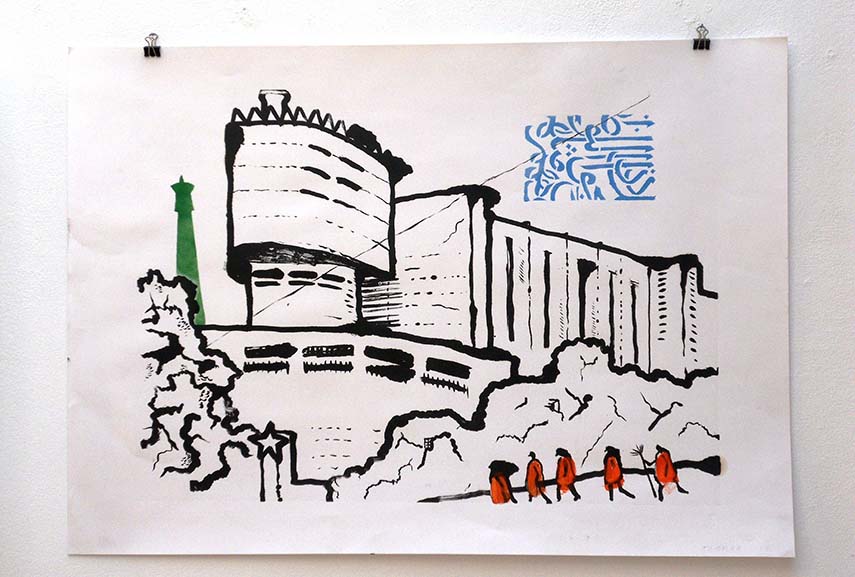 The Activism of Taisiya Krugovykh
Using the Internet to spread her art and raise awareness, Taisiya Krugovykh engages in the everyday life in Moscow through video art. In 2014 piece The Anthem, she wraps her head in plastic bag and adhesive tape while a choir sings the Russian national anthem, until she powerlessly faints due to lack of air. While in this video Taisiya Krugovykh points out the suffocating atmosphere in her country, in Moscow, I Love You (2010), the artist depicts depression, melancholy and lethargy of big cities and its inhabitants by sending a doll on a tour around it. Taisiya Krugovykh is a video artist, performer and a member of group called Gogol's Wives.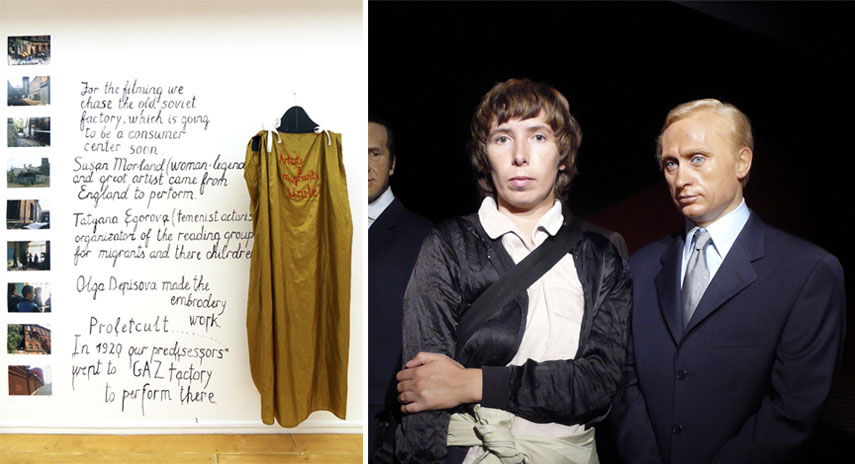 Anna Jemolaewa's Symbolism
Dealing with history and politics, on the other hand, Anna Jemolaewa mixes the real and the surreal, the past and the present. Her Kremlin Doppelganger video from 2007 tells the story of Moscow's Red Square, but from a view of its faithful copy, the Kremlin Palace Hotel vacation resort in Antalya, Turkey. A symbol of Russian people and state, the square saw many historical moments, and in Anna Jemolaewa's video, it features a double of Mikhail Gorbachev, the last leader of the Soviet Union, who talks about his experiences and encounters. The film uses real footage, as well as set-up situations and observations that trigger thoughts. Anna Jemolaewa lives and works in Vienna, as she was expelled from Russia as the member of the opposition party.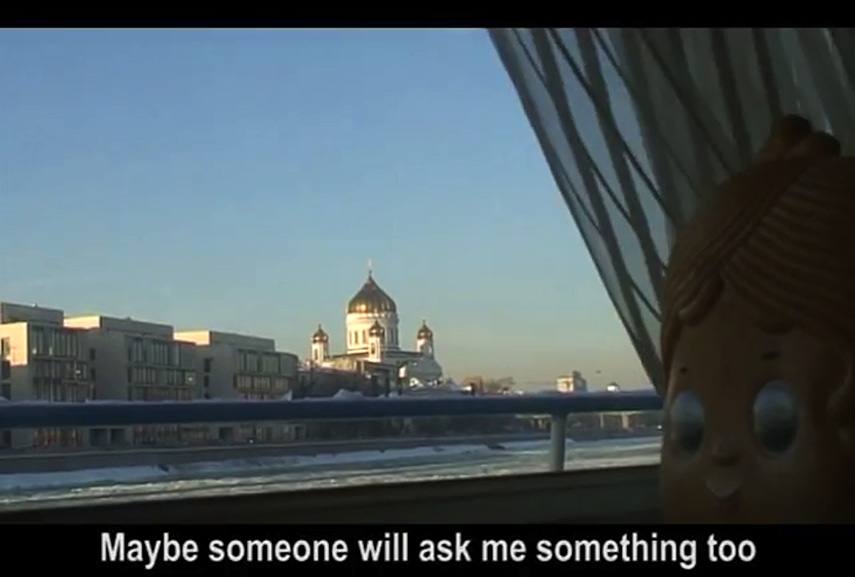 The Social View by Gluklya
A performance and video artist, Natalia Pershina Yakimanskaya, going by the name of Gluklya, aims to involve the very members of communities she talks about in her art. In 1955, she co-founded the Factory of Found Clothes collective with Olga Egorova (Tsaplya), which continues to produce works and collaborations of various artistic significance. Her 2012 video project Wings of Migrants shows young Russian dancers and illegal guest workers from central Asia connect and overcome their differences through dance, each very traditional and loyal to their cultures. In The Triumph of Fragility (2002), we see young marines march through Saint Petersburg, carrying white dresses in an extremely delicate way, testing the predisposed "rules" of masculinity. Gluklya will participate in this year's Venice Biennale.
Female Views on Russia, an exhibition of videos by Taisiya Krugovykh, Anna Jemolaewa, and Gluklya will be on display at Barbara Gross Galerie in Munich, Germany, from April 22nd until May 15th 2015.
For more art from all around the world, sign up for My Widewalls!
Featured image: Anna Jermolaewa - Kiss, 2006. Video, 3 Min. Courtesy the artist and Galerie Kerstin Engholm, Wien
All images courtesy of Barbara Gross Galerie