Well, nothing new here. You remember how China is treating art, artists, freedom activists and the freedom of speech in general? If not, please read about how Chinese government had treated famous Ai Weiwei - how they've kept him in prison for almost three months, how they have seized his passport for more than 4 years, how they "bugged" his studio with listening devices... Also, be sure to read what does the highest Chinese authorities think about what is art and what should it serve for. So, when you have all this in mind, you shouldn't be surprised when you find out that a feminism exhibition that should have taken place in Beijing on November 25th was banned.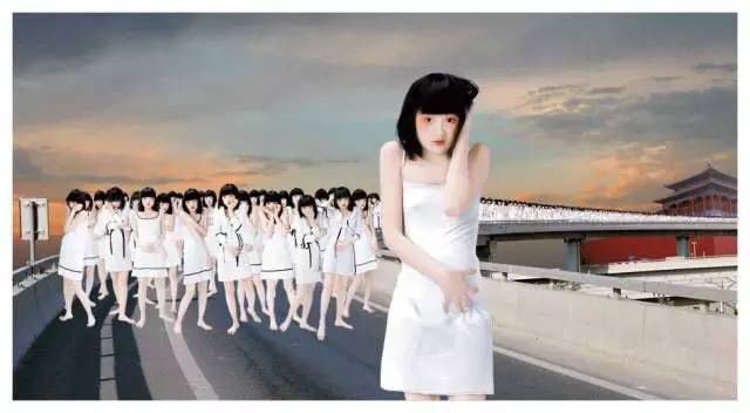 Elimination of Violence Against Women Day - Not in China
The United Nations General Assembly has declared November 25th as the International Day for the Elimination of Violence Against Women, with the main goal of raising awareness of how many women across the globe are suffering rape, domestic and other forms of violence. And what would be more normal and desirable than all the world and all the countries to join this action, in a way they find suitable? But, no. The exhibition in Beijing was scheduled for November 25th, with more than 60 Chinese artists that took participation in it, and more than half of them were women. Yet, on the very day of the exhibition, participants went to Gingko Space art gallery in Beijing, and they had a thing to see: the gallery was closed and locked, and none of the gallery staff were present.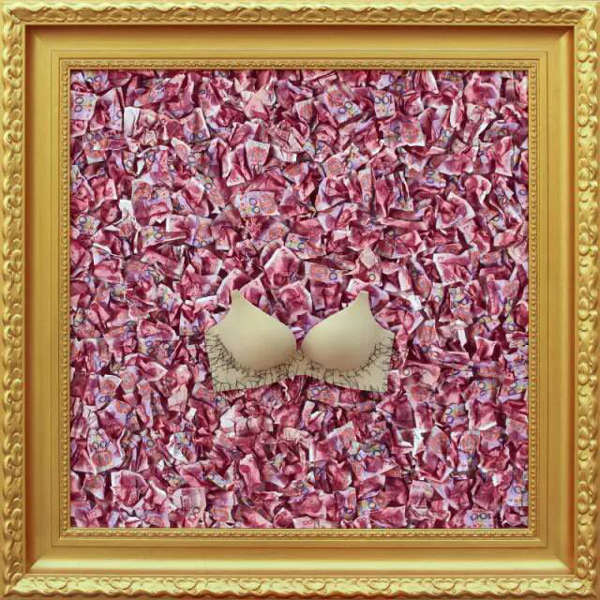 Pressure from the Authorities
According to the statement for The Guardian by artist Cui Guangxia, who should have also curated this exhibition, there was only one reason for the cancellation of the exhibition, and that was the "pressure from higher authorities". Like Weiwei, Cui Guangxia was imprisoned as well - in 2014, Cui Guangxia gave support for the pro-democracy Umbrella Movement in Hong Kong, and the Chinese government "awarded" this artist with one month in prison. Cui Guangxia also told The Guardian that Chinese authorities have characterized the exhibition from November 25th as "sensitive", because of its focus - gender (in)equality and domestic violence. However, photos of artworks that should have been exhibited have spread across China via popular messaging application Wechat, so we've been able to see them.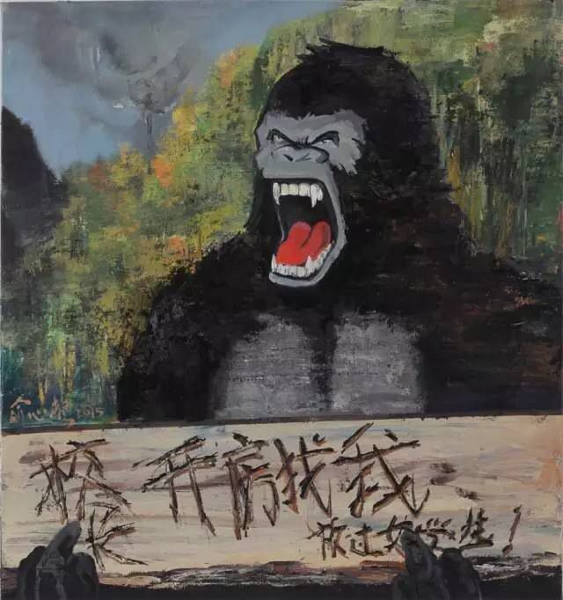 Discrimination Starts With Language
Of course, as you would have imagined, this wasn't the only time Chinese government and its Communist Party had pressured the feminist movement in China - only in March this year, authorities have arrested five feminist performance artist due to their campaign against sexual harassment of women in public transportation. This time, they have managed to shut the exhibition that was named Adultery: Cultural symbols of gender violence—HeForShe. Adultery is especially sensitive word for Chinese women, because of the way it's been written. In Traditional Chinese, adultery is written as 姦. So what, you say? Well, the character for female is this: 女, so, the character for adultery consists of three "female characters", and it also means "evil" and "hypocrisy", as well. And by the language itself, these characteristics are being attached to all women. As you can see, this inequality and discrimination of women goes deep, and it will take a lot of generations for this to be changed from the basis. Yet, as you could imagine, the Chinese government, like in many other situations regarding art and culture, is making wrong steps, one after another.
Your opinion is valuable to us! Please join us for a discussion on our Facebook page.
Featured image: A woman carried away by three men who look like Mao Zedong, by the Gao brothers. All images courtesy of Quartz