One doesn't need to thoroughly explore the arena of urban and street art in order to find artwork and symbolism which conveys the satirical commentary on the contemporary social-political and cultural issues. The activities of artists who are in constant interaction with public discourses concerning issues of consumerism and media, through innovative approaches, point to the much needed reflection on this kind of subject matter. This is when the dimension of the phenomenon of street art which points to the importance of symbolic resistance lives up to its full potential. In the work of a talented Italian artist called Fidia Falaschetti, all the mentioned notions come together in a body of work called Pol-Ethically Correct.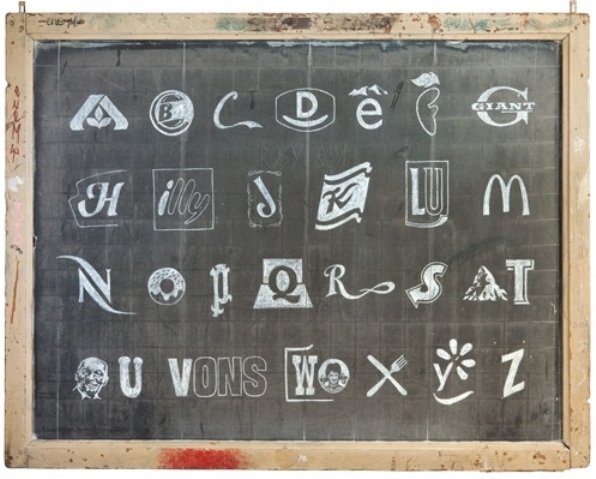 This is Fidia Falaschetti…
Falaschetti's first encounter with the art world was situated in the circle of his family. Later on, the Italian artist was greatly influenced by the street art culture, as well as the hip-hop subculture. In 2002 he graduated in Production Design at the Academy of Fine Arts, between Macerata and Florence. Falaschetti's professional career has been an amalgam of photography, graphic design and illustration. An inspirational change in the career of the artist came some 7 years ago, when Falaschetti left the design industry, in order to focus on the world of contemporary art. This is the period when the artist began to work as an Art and Communications teacher. Apart from Italy, Fidia Falaschetti has exhibited in galleries and museums in countries across four continents.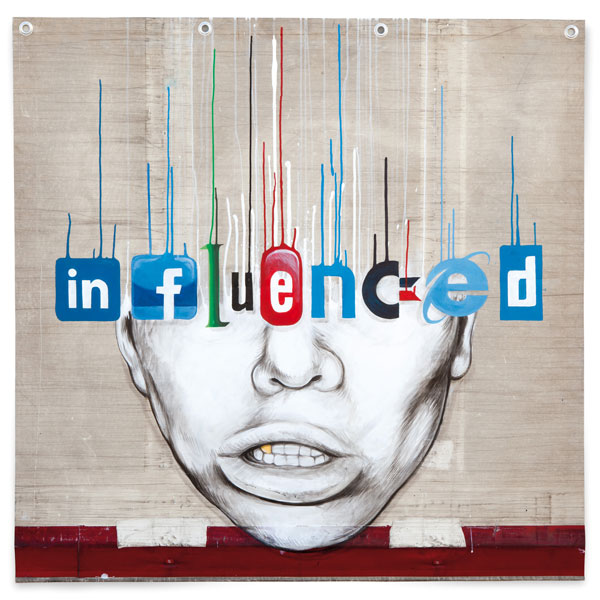 Pol-Ethically Correct
Falaschetti creates contemporary objects which reflect the relation between the digital and the analog world, thus conveying the complex interaction of concepts such as consumerism and commercialism. Another important aspect of work which finds itself under the artist's spotlight refers to the globalization of mainstream media and the nature of popular culture. In this regard, Falaschetti creates with the notions of socio-political commentary, analyzing the effects and consequences of consumerism and critiquing the postmodern situation of Western societies. Methodologically, this is achieved through appropriation of elements and materials from the past and reconceptualizing them into contemporary objects. This is especially noticeable in the An-Alfabeto Series, where the contrast of familiar material is juxtaposed by the messages of corporate power. The Pol-Ethically Correct exhibition will be on show at Fabien Castanier Gallery, between November 8th and December 6th 2014.