The purpose of figure painting, or any depiction of the figure in art, relates back to one of the main functionalities of art, and that is communication of the human experiences. In many different cultures, human forms are found on functional everyday objects, illustrated in decorative ways, used for religious and ritual purposes, or produced to reinforce the notions of the ideal form. In different cultures, the figure painting, and its various treatments are also used as a means of cultural expression. But, what is happening today? How relevant is figure painting in art education and in contemporary art as a whole? What is its main purpose, and does figure art still indicate a spiritual, cultural, religious and ritualistic symbol, or is it just a mirror, a reflection of the world around us?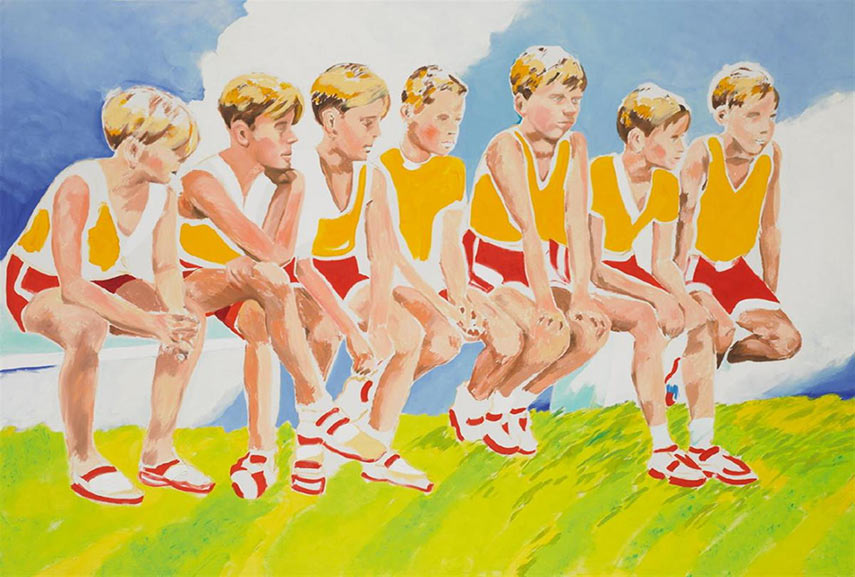 Interdisciplinary Approach to Fine Art Education
The contemporary art world, in which material and technical innovations often privilege ephemeral digitally focused practices, have left a mark and influenced the development of art courses that are on offer in different fine art schools and universities around the world. The Interdisciplinary nature of contemporary art has for sure influenced the teaching methods of numerous art schools that aim to keep up with the times, and as a result, the courses on offer cover no longer solely 2D and 3D art practices, but have developed and have included 4D practices that teach animation and digitally based work. From the beginning of the art education, students are trained to not only produce works of art but also to understand the historical development of art history, helping to further understand the theoretical, cultural changes happening today. Many studio visits help the students develop into the eloquent contemporary artists, that understand the background and the development of their chosen topic throughout art history. Frequent visits of the most influential artists and curators help future artists to get to know the contemporary art scene further and to early on enforce their own place in it, also providing the students with the opportunities to pick and chose what their area of research and creation may focus in.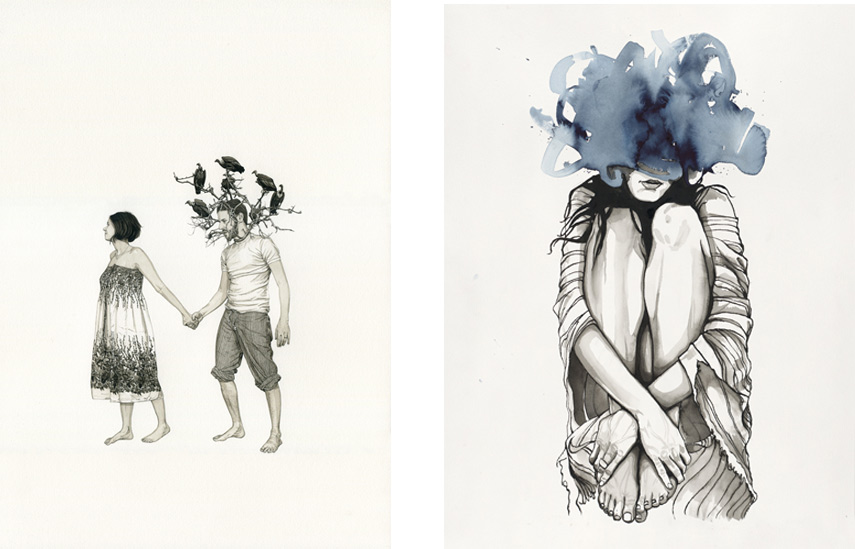 The Place of Figure Painting and Figure Drawing in Art Education Today
But, the question still remains - How relevant is figure painting in art education today and what is the place of figure art in contemporary art? Looking at different courses of prestigious institutions of art education, one important thing pops up – figure painting and figure drawing are still very much alive and present. Anatomy and Anatomical Drawing classes are offered, as well as introductory classes in Painting, that teach drawing and painting from still-life set-ups, with the encouraged move towards more ambitious approaches that include figure painting from a model. Various side projects or summer classes are also on offer and it seems that students, as well as art lovers, are given a wide range of opportunities to learn and improve their skills. The pencil sketches, detailed studies of nudes, still life set-ups, quick croquis drawings all are part of the educational system in today's art institutions.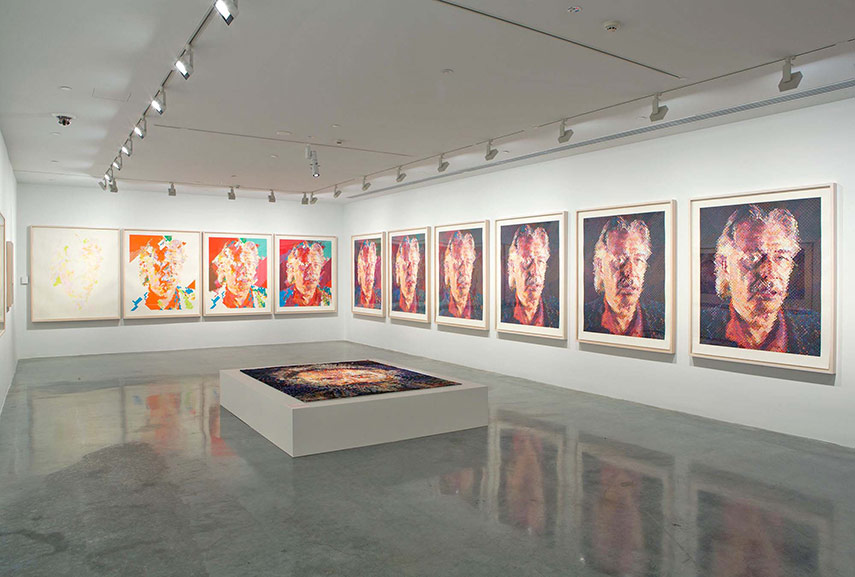 The Value System and Parallel Worlds
A certain value system has always existed in the art world, labeling something as ' the new best thing' and the other as examples of kitsch art, Low-Fi art, or Outside art. The major art centers dictate the trends, supporting the nature of contemporary art itself as eclectic and rule breaking. The figure painting today, goes hand in hand with abstract art, and even few examples showcase the merge of the two approaches into one. Labeled at one point as a skill of old masters, the figure paintings, and drawings are making a slight comeback. Like a favorite book, you need to return to, a stream of young artists today are investigating the drawing and painting medium. A number of artists are fascinated with 3D drawings; hyper-realistic paintings that depict the world are on the rise, and many artists realize that the drawing skill is a necessary tool that helps with various digital animations or computer based works.
The art educational system allows for the students to make choices throughout their educational years, and from the very beginning, students are introduced to a variety of art disciplines. One thing differs from the educational systems of the past, and that is seen in the amount of freedom offered to students to make their own choices. Early on, students are treated as professionals, and many avoid or simply choose not to base their studies on figuration painting or drawing. Luckily, for many that love figure painting and the realistic approach to art, there is a strong stream of artists that have decided to dedicate their artistic careers for the pursuits of creating the best realistic presentation of the world around us.
Editors' Tip: Understanding Paintings: Themes in Art Explored and Explained
This book, generously illustrated, provides a history of the variety of different approaches to painting. Covering major categories, such as Religious paintings, Myth and Allegory, History painting, Portraiture etc. the book aims to provide the reader with examples of the different genres in painting. Dividing this book into different categories and not historical contexts, the book allows the reader deeper knowledge into the developments of the different styles in painting. This book is a must have for lovers and teachers of art as it analyzes each style and provides clues what to look for when confronted with examples in museums or art galleries.
All images used for illustrative purposes only. Featured image: Michael Sweerts – The Drawing Class. Image via Wikipedia. com