Most of us remember the period when film photography was the only mean of recording important events in our lives. Rolling out and developing of film, waiting for photos to appear, and then excitement of seeing them for the first time, laughing at wrong angles, red eyes or other mishaps, were all part of this experience. Today, however, digital photography substitutes these quips with immediately accessible images and uncountable possibilities for their manipulation. Everything can be changed, reshaped, smoothed over or colored according to one's wishes. Instead of having to wait, our photographs are immediately available to us – to look at, share, but not to hold.
Although it may seem that film photography is a thing of the past, it seems that more and more practitioners are trying to prove otherwise. Is it time to give film photography another go? Or is its use just another fashionable quirk of the moment? In what follows we will dive into history of film photography, focusing on its use in art, its technological characteristics, and finally, reaching the present moment, we will see what is happening with this technique today.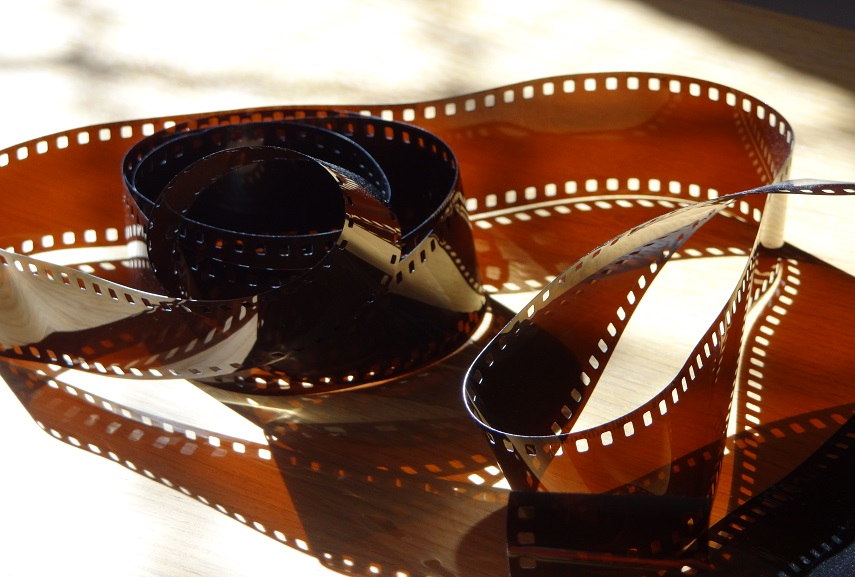 From 120 Film to the Ubiquity of 35mm Film Gauge
First attempts to make photos came at the end of the 19th century. In the following period, and up until the present moment, photographic techniques and tools significantly changed, with the turn from analog to digital photography happening in the last decade or so. Use of film marks the whole of the 20th century, while the first attempts to create a durable material on which photographs can be recorded was in 1887 when celluloid film base was introduced. First cameras that were relatively easy to use were Kodak's n°1 cameras that were sold with the slogan – You press the button we do the rest! Eastman Company, later known as Eastman Kodak Company, or just Kodak, also first introduced commercially sold celluloid roll film in 1889. In 1901 first 120 film formats were presented.
The next few decades saw the further development in roll film production. First with the introduction of 127 film (46mm wide) in 1912, and later of 135 film cartridge (35mm wide) in 1934. 35mm film gauge was created by William Dickson and Thomas Edison in 1892, and its format was standardized by Motion Picture Patents Company, which had a tremendous influence on cinema's development and spread worldwide.[1] However, its wider use in still photography came with the creation of film cartridge in 1934. Kodachrome multi-layered color reversal film was the first successful color film that was used in both cinematography and still photography. Introduced in 1935 it was widely used in professional still photography made for print media, until it was discontinued in 2009. Before turning to the most recent past, few other developments in film photography are worth noting. In 1942 Kodacolor, the first color negative film intended for making paper prints was released, while in 1959 first automatic camera by Agfa was made. Advanced Photo System came in 1996 when major film companies such as Kodak, FujiFilm, AgfaPhoto and Konica created film format that recorded other data besides image, such as date, exposure, shutter speed, and aperture setting. Although film photography dominated the 20th century, in the early 2000s situation changed. Development of digital photography cut significantly the need for film manufacture so AgfaPhoto filed for bankruptcy, while Polaroid and Kodak discontinued production of film products.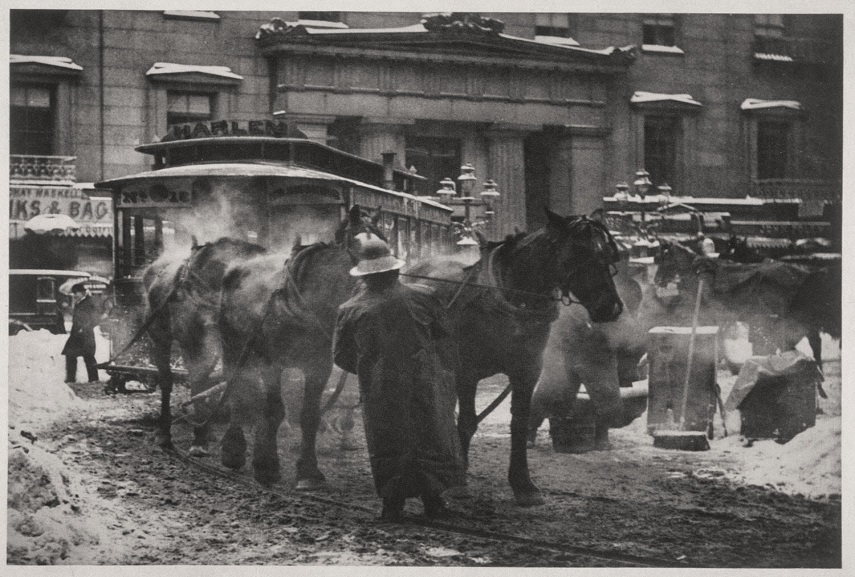 Stieglitz and the Defense of Film Photography in Art
Besides recording family and everyday events or serving as an illustration in print media and fashion, analog photography was widely used in art as well. With the emergence of new visual media of photography many theorists and artists stated their concerns or adulations regarding the medium. Instead of giving a detail account of its use, we will focus on few examples that stand out in history of art and photography. The relative low quality of first photographs and its mechanical mode of production led to disqualification of photography by some of the leading authors of the period. Jean-Auguste-Dominique Ingres, Eugène Delacroix, and Charles Baudelaire negated any value in photography, saying that "pictures from a machine" lack in inspiration and personal touch of an artist.[2]
Defense of photography and photographs came from Alfred Stieglitz, the founder of the journal American Amateur Photographer. Being a photographer himself, Stieglitz argued that photography is "not a mere mechanical tyrant" but that skilled photographer can create works of art that hold "variety of interpretations."[3] Although he defended photography as art, Stieglitz was later added to the list of the forerunners of photo-reportage, as his photographs captured mundane, everyday motifs from the streets of New York.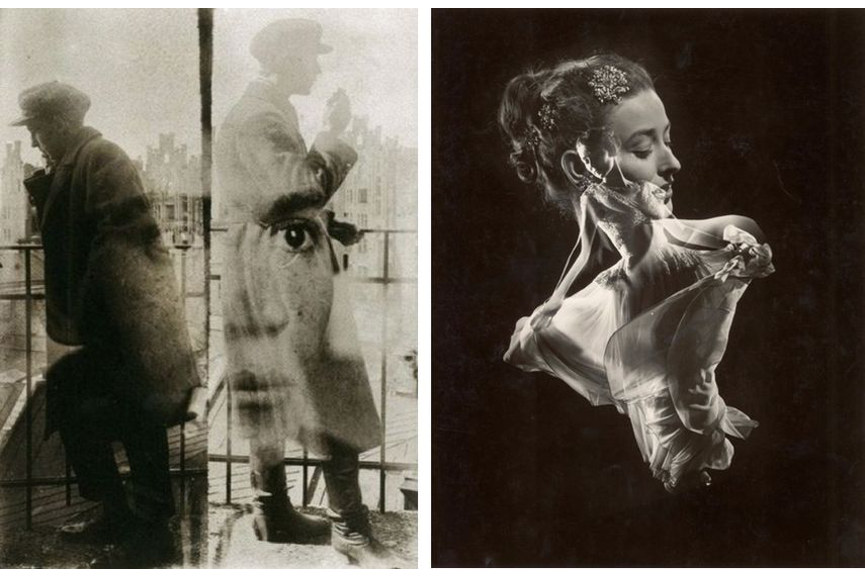 Avant-Garde Photographic Experimentations
More artistic take and grater manipulation of analog photography came with the historical avant-gardes - most notably with Surrealism and Dadaism. Both movements aimed at usurping the sedimented social mores and moral standards of the time, and were actively engaged in criticizing the actual political situation in Europe. Although Surrealists looked into dream and unconscious for inspirations for their works, they nonetheless found in photography a great tool for expressing what seemed impossible. Photomontage was the main medium for achieving this, as can be seen in works by Man Ray and Salvador Dalí. Dadaists similarly used photomontage in their radical political critique. Hannah Höch stands out as one of the representatives, with numerous photomontages, including Cut with a Kitchen Knife through the Last Weimar Beer-Belly Cultural Epoch of Germany.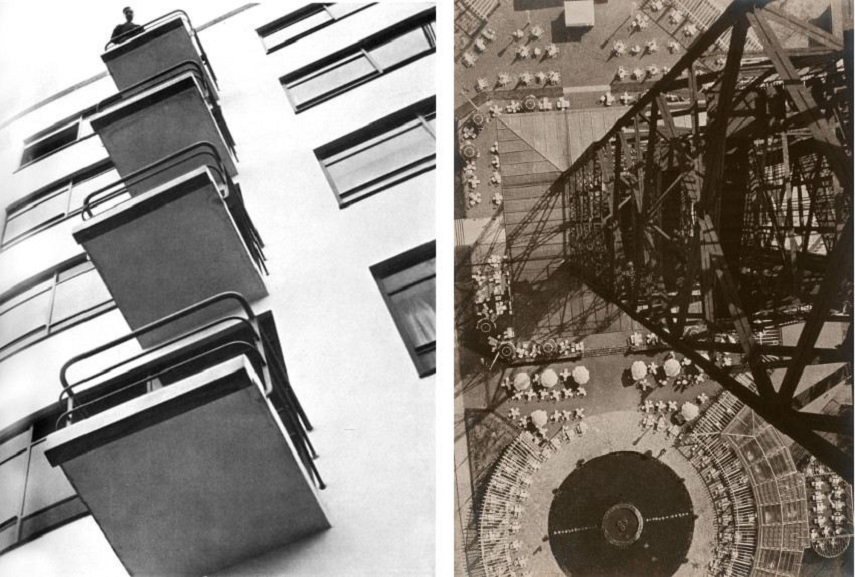 László Moholy-Nagy, a Father of Avant-Garde Photography
László Moholy-Nagy, a Hungarian artist and Bauhaus professor, is considered a father of avant-garde photography. In his seminal work Painting, Photography, Film, he commented on the versatile use of photographic medium, and criticized practitioners for merely using the technique for reproduction, instead of production. He urged for creation of novel relationships between the known and the unknown, which, in his opinion, would help in "elevation of human race".[4] As a practitioner, Moholy-Nagy strived to achieve what he considered to be the most important functions of the medium – conveying the qualities of light through chiaroscuro, and novel ways of seeing reality. Objects on his photos are thus often abstracted either through the concentration on light effects or through the use of unusual perspectives such as in his photos Balconies and Berlin Radio Tower.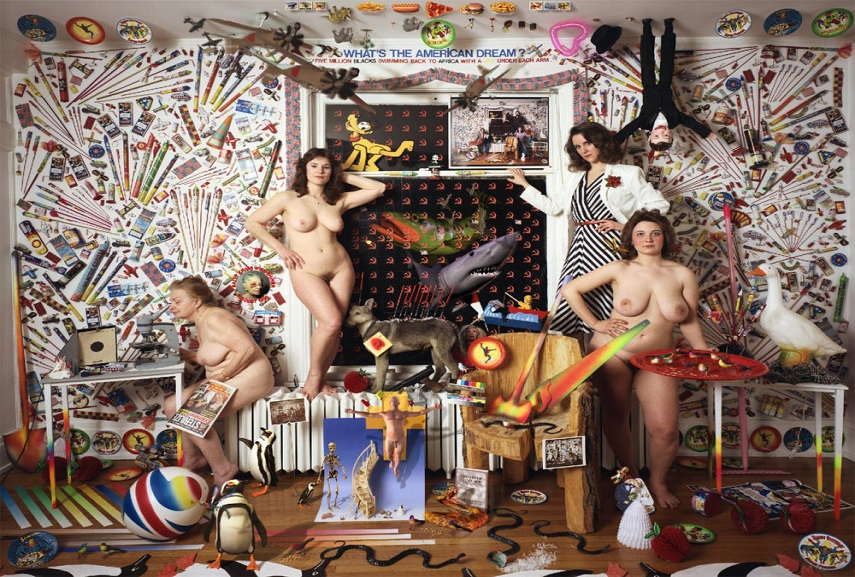 Art Photography after the Second World War
Before the Second World War Museum of Modern Art in New York created a section dedicated to photography, establishing its status as an art form. Soon after the war, the exhibition The Family Man, staged by the section's director Edward Steichen positioned photography as part of gallery and museum millieu, and an increased number of practitioners started to see such spaces as fitting places to show their work. Not linked with art movements as avant-garde photography was, post-war art photography reached its potential as an artistic form through both creative and provocative renderings of the everyday, and through manipulations of the medium itself. Although Fluxus, Land Art, Conceptual Art and Performance Art all utilized analog photography, they mostly used it for record, rather than as an art form in itself. However, photographers continued to develop photographic genres, moving the art form into novel directions, and using it as a tool for exploring different political and social issues. Finally, it is important to state that art photography attracted a large number of female practitioners, such as Lilo Raymond, Helen Levitt, Annie Lebowitz, and Barbara Klemm, among others. They played a greater role in this technological medium then in any other.[5]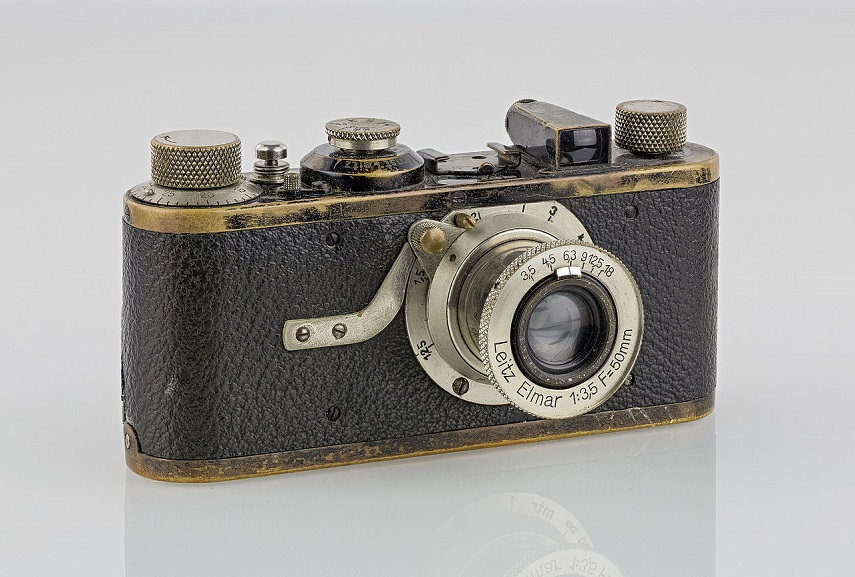 Film Photography Today - Possible Revival or Temporary Trend?
Although digital photography wreak havoc in film photography domain from the beginning of the third millennium, recent tendencies on the market show that film photography is slowly recovering from the shock. Sales of Kodak Professional Film over the last few years increased by more than five percent, showing that there is still interest, and the growing one, in this technique.[6] Reasons for such a trend can be hardly discerned. Instead, multiple answers can be offered, hoping that everyone can find the one that most aligns with his or her understanding and interest in this media.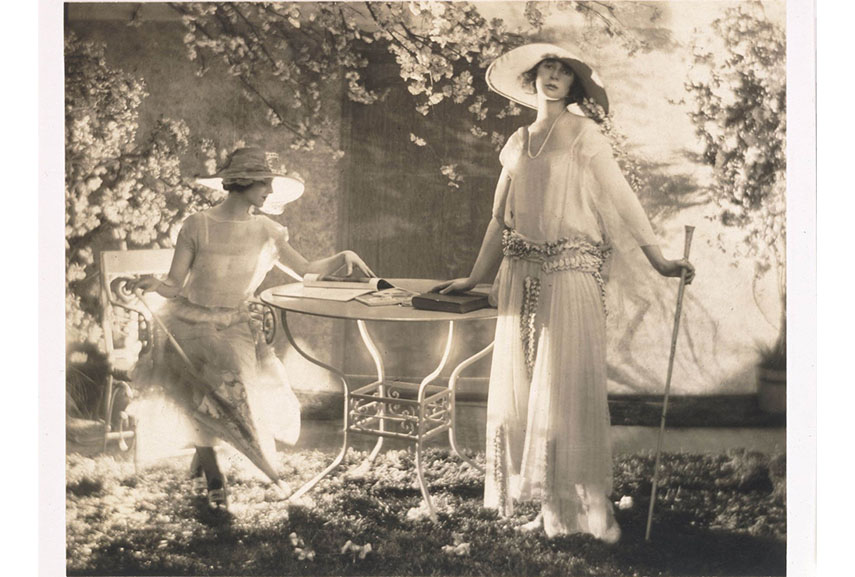 Back in the Day One Photo Was All We Needed
Multiple shots of a single object, landscape or person swamp our digital archives. In hope that each next photo will be better than the previous, we lose track of how many photographs we have taken, knowing that they can be easily deleted or duplicated. Back in the day, however, it was impossible to immediately check each shot, pushing some to concentrate more on the process of taking a photo, while for others an unexpected result was where visual pleasure lain. Even today such reasoning can be behind the renewed interest in film photography. It could be that we are just tired of shuffling over throngs of photos in search for that perfect one, and instead we look for perfection in what we already have.
To Have and to Hold
It is nice to have all the books we plan to read in one pocket-size device, but sometimes we just need to hold and to smell a book freshly out of the print. Similarly, having all our photos in one place, and being able to carry them wherever we go is enticing, but sometimes a selection of several of them in print can suffice. They can still fit into a bag, wallet or between the book pages. Being able to hold a photo in hands still has its allure. In addition, their existence is not dependent on the fickleness of contemporary technologies.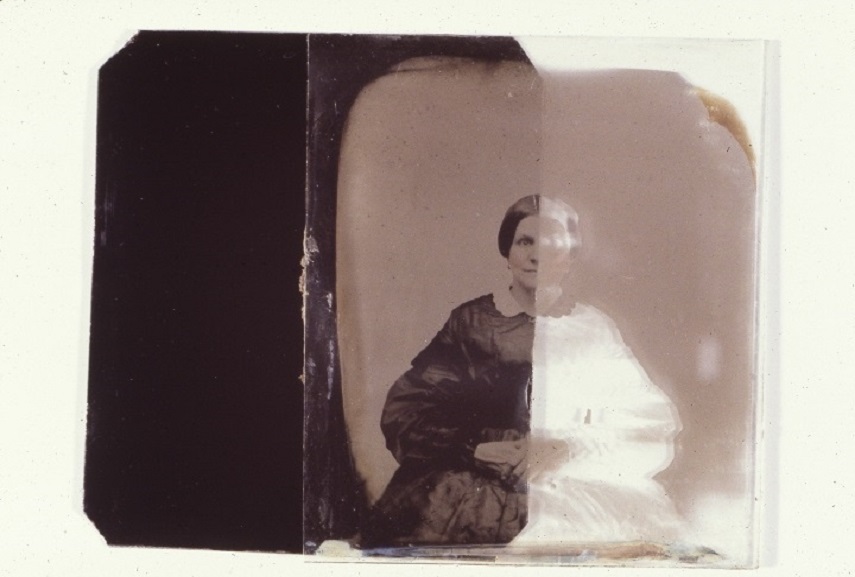 It Slows Down the World
Instead of rushing through the moments we want to record, the limited number of photographs we can take in film photography forces us to slow down and to consider what we want to record. Searching for right angle, lighting source, composition details and just what should we record from multiple choices, forces us to take in more deeply the moments, events and places before our cameras.[7] Analog photography prevents us from rushing through life. It slows it down, if even for a moment.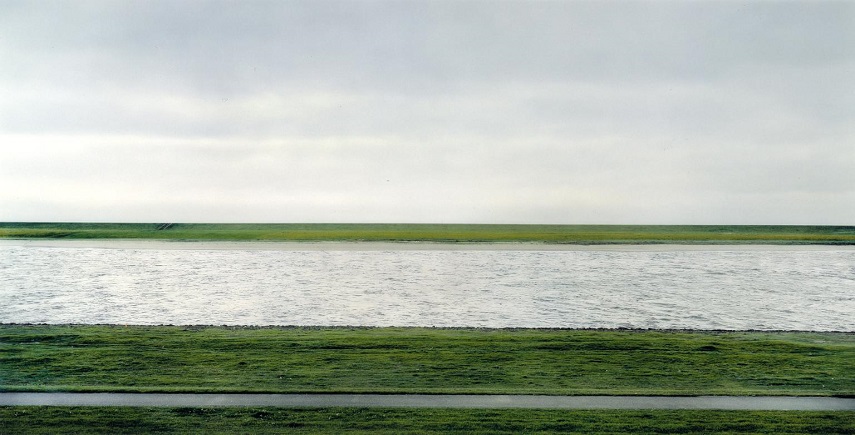 The Future of Camera-based Art
Can anyone answer the question on the future of camera-based art with any certainty? If we are to follow the trends of today, we can say that that future is secured, and that camera-based art will continue to hold its place as an important art medium. Instead of deliberating too much on this, a recent example from art market can be a good illustration regarding this topic. Although photography was always attacked for its mechanical reproduction that, for some, defies the purpose of art, these voices seem to be a somewhat silences after a photo of river Rhine by Andreas Gursky was sold at an auction for over $3 million. His combination of analog photography with digital manipulation of the printed and scanned photo of Rhine – the process he applied in its creation - testify not just to the fact that art photography is still able to attract the attention of art collectors, that it has its own merits that are recognizable and respected, but also that analog photography and the qualities it offers will remain important in the domain of art photography, along with digital advances.
Editors' Tip: Film Is Not Dead: A Digital Photographer's Guide to Shooting Film
With the popularity of digital photography growing over the last decade, some say film has been dying a slow death ever since – or is already dead. The reality is that film has never gone away, and in recent years has experienced a surging, renewed popularity – sometimes simply for its retro, analog status, but mostly for film's ability to create a look and feel that many believe digital can still not achieve. In this book, Jonathan Canlas teams up with co-author Kristen Kalp to open the doors for anyone who wants to begin -or return to- shooting film. Casual, fun, inspiring, and beautiful, this uniqu book teaches the reader the basics of film, cameras, and shooting in this medium.
References:
Fullerton J., Söderbergh-Widding A., (2000), Moving images: from Edison to the Webcam, p.4.
Ruhrberg K. et al., (2005), Art of the 20th Century. Painting, Sculpture, New Media, Photography, p.622.
Ibid.
Barcio P.,

Abstraction in Photography of László Moholy-Nagy

, ideelart.com [October 29, 2016]
Ruhrberg K. et al., (2005), Art of the 20th Century, p.673.
Iqbal T., (2016),

Film Photography is Making a Stunning Comeback

, petapixel.com. [October 29, 2016]
Cornwell S, (2015),

12 Reasons Photographers Still Choose to Shoot Film over Digital

, petapixel.com [October 29, 2016]
Featured images: Corneliusswangga - Mystical House. Image via istillshootfilm.org; Alvin Langdon Coburn - Brooklyn Bridge-1911;Andy Warhol with a Polaroid Camera. Images via Widewalls archive. All images used for illustrative purposes only.