Hell, it is other people. When one manages to face and overcome the sometimes overwhelmingly potent criticism of a peer, one can find oneself in an opportunity to achieve great things. This is not a "simple" case of being judged, which we face each and every day, whether we find ourselves in the arena of urban and contemporary art or "somewhere" else. It is the question of realizing the space of possibility when interacting with other creative individuals – it may be a result of an invitation, or building of a community, and even the spark which comes from a single person.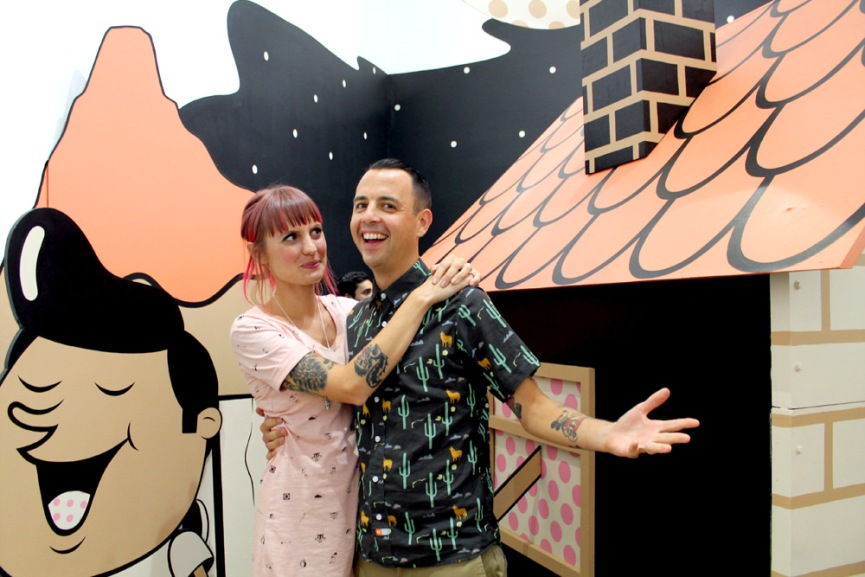 The Trouble is Doubled
What happens when two (or a group of) urban artists is in need to create a collaborative art piece, but their styles don't seem to "fit together?" One may ask if such an urge can be born in the first place… However, not only does this represent a possibility, but, through a unique project turned an urban art concept par excellence, it is a factuality! The people gathered around the idea of DUBL TRUBL have been showing the public how the notion of articulating quite separate and novel aesthetics into one piece can mean opening new horizons… Starting as a small project by a number of urban artists, DUBL TRUBL spontaneous cooperatons to life. Contrary to the activity of urban art crews, which usually create as one singular entity, DUBL TRUBL exists to bring together a large number of urban artists, proposing the question - what if an entire subculture can perform as a crew? Last exhibition at Urban Spree Gallery was quite a successful one (read more in DUBL TRUBL Coming Soon!). For the latest news and inside look, be sure to take a look at our feature DUBL TRUBL Finissage.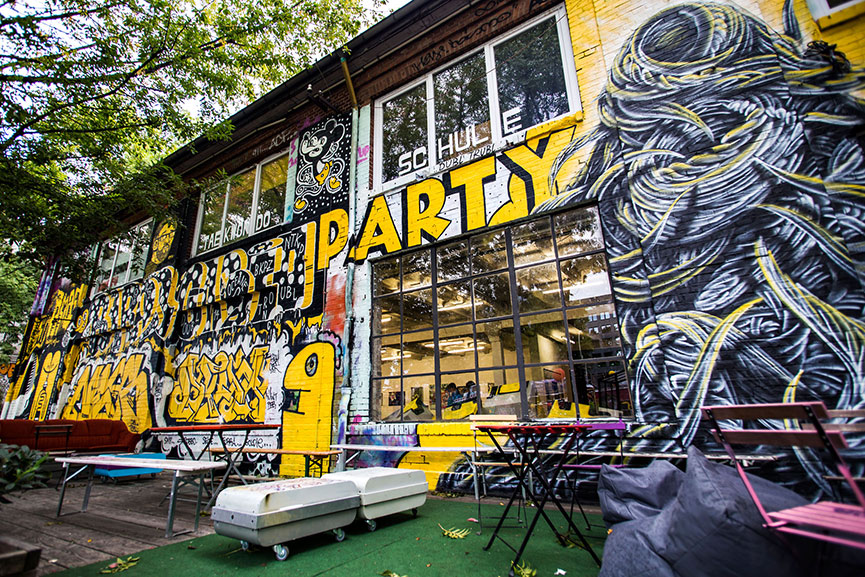 Bringing A Friend
Another paradigmatic project in close relation to urban art partnership is the interesting idea of Cash, Cans & Candy, which has been transforming the urban space of Vienna for two consecutive years now. During the summer of 2014, as part of the urban art festival, Galerie Ernst Hilger invited artists to bring a friend – a fellow artist with whom they world like to collaborate. Among others, CYRCLE. and Gaia executed an inspiring urban intervention depicting the cultural heritage of the mural's surroundings (read more in The Modern Antique of CYRCLE. and Gaia). The significance of festivals such as this one stems from the power of organizer's devotion to collaborative work. Without interfering with the artists' choices concerning people they would like to work with, and with complete creative freedom. If DUBL TRUBL is a paradigm for artistic self-organization, then Cash, Cans & Candy is a fine example of art festival initiatives!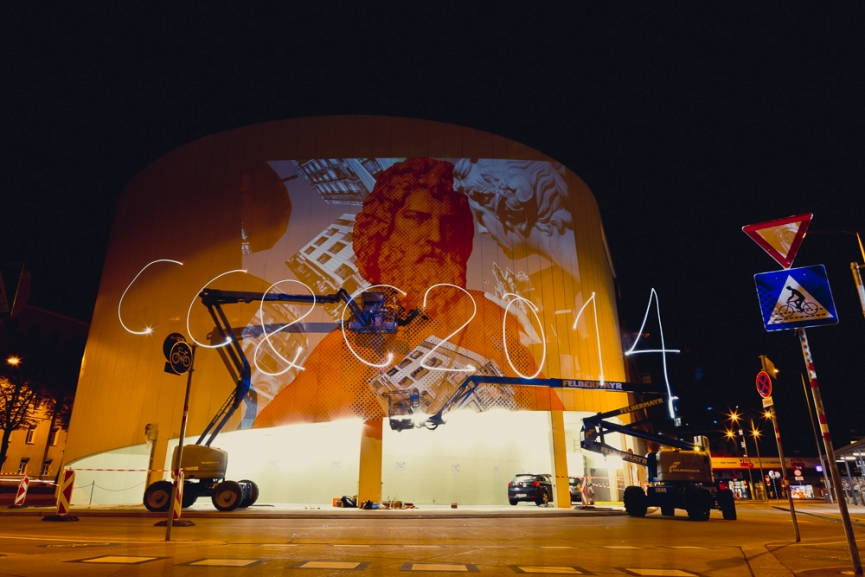 One in a Million
We have been talking about initiatives of groups of artists, as well as those achievements which are born in the minds of those who create platforms and opportunities for the teamwork of artists. But what happens when an individual starts a dialogue with the community of the world? With an immense creative potential, which was embodied in the artist's TED talk from 2011, JR decided that there are practically no limits when it comes to urban art partnership. The renowned photographer and urban artist managed to create a significant space for a dialogue with a large group of people from different corners of the world. Thus, the Inside Out Project was born – the biggest participatory art project in the world. JR invited people to make a statement through a photograph. Already known as an artist truly dedicated to activism (read more in Art Rooted in Activism – JR), he collaborated with "ordinary" people in the space from the United States to China (read more in Dallas Inside Out and JR is Inside Out in China). This is where the necessity for constant communication with others and the true potential of urban art cooperation lies. Whether it is a grand invitation by a single artist or an impromptu organization by a group of creative individuals which articulate the unexpected – one thing is certain – urban art reaches new levels of excellence through joint effort. A thing to remember for any young emerging artist!
Stay up to date with all things related to art with a free sign up for My Widewalls!