A major figure of the Urban art scene, Fintan Magee connects more with the social realist muralists of years past than the street culture of today. From working-class subjects to the environmentally-focused commentary, he has emerged as a unique frontman for the socially-conscious contemporary muralist community. Mixing surreal and figurative imagery, his works are deeply integrated with the urban environment, exploring themes of waste, consumption, loss and transition. His latest body of work will soon be on view at Galerie Mathgoth. Titled Waves, the exhibition will explore the devastating impact of global warming as seen through the destructive power of water.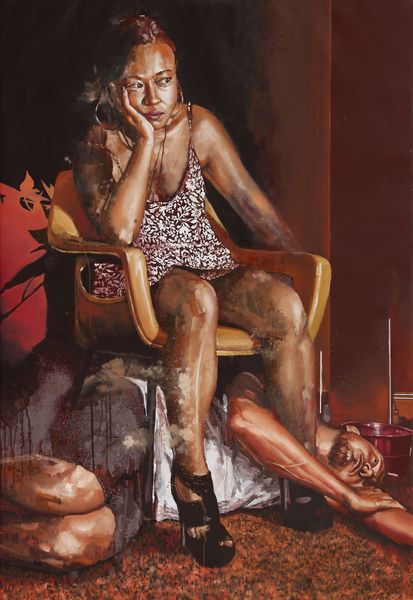 Making Waves
A phenomenon we can no longer deny, the global climate change is one of the most serious challenges facing us today. When it comes to the oceans, it affects sea levels, coastlines, ocean acidification, currents, sea surface temperatures, tides, and the sea floor, strongly affecting the functioning of a society. Fintan Magee experienced the devastating power of global warming first hand when his house was destroyed by the floods in Brisbane. Ever since, climate catastrophes constitute a major leitmotiv in his compositions, especially the destructive capacity of waves. In this latest body of work, Magee paints a world that shatters, where subjects and objects disintegrate under the action of water. In these oil paintings, the liquid element remains very present - steam, water and sweat literally permeate the works.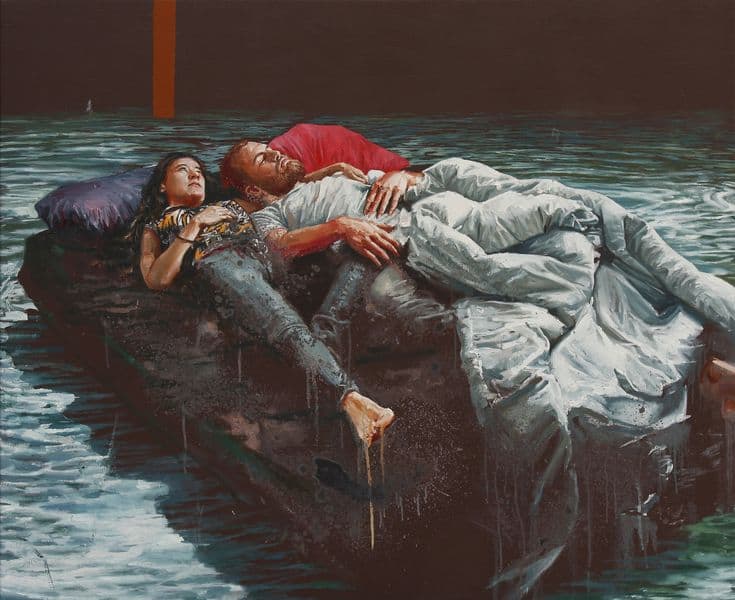 The Practice of Fintan Magee
Magee's approach is strongly influenced by the graffiti culture. As he explains, this movement represented the first step in his development as a painter and muralist. Murals in Northern Ireland, where his father is from, were often political, having a strong impact on him. Using pictures to convey strong messages to the public, he involves in extensive research before starting to work on a wall piece – he takes pictures, discusses with the locals, collects the information that will feed his story. Executed in a mixture of realism and social poeticism, his characters are frequently depicted in levitation, as propelled in a dimension that plays with urban and human gravity. They are often depicted with a load on their back that, whether being physical or emotions, puts in forefront some of the key issues that weight on out time.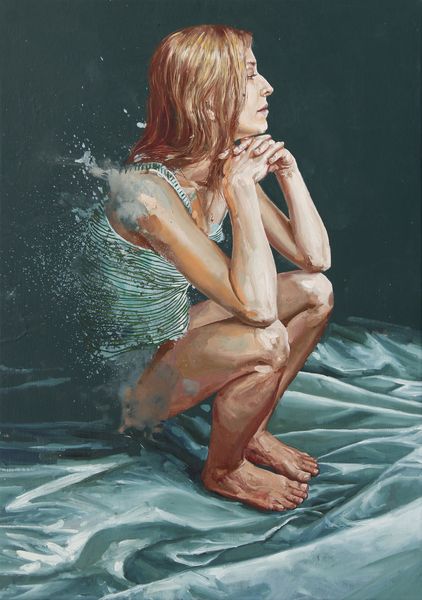 Fintan Magee Art Exhibition at Galerie Mathgoth
If some of these pending images can be perceived as a calm before the storm or an after-typhoon, they leave us the freedom to invent the past or the future. The exhibition Waves will be on view at Galerie Mathgoth in Paris from September 22nd until October 14th, 2017. The vernissage will be held on Friday, September 22nd, from 6 p.m. The artist will be present.
Featured image: Fintan Magee - The Waiting Room, 2017 (detail). All images courtesy of Galerie Mathgoth.