Some of the finest art pieces ever made tell stories. These stories can be grandiose, historical, legendary or mythical, they can be based on real events or made up by artists. But rather than to legends or myths, some artists turn to daily life in order to discover numerous inspiring narratives. This intricate practice of storytelling trough visual art is what has drawn Australian artist Fintan Magee to graffiti early on in his life. In the latest Fintan Magee exhibition, the artist uses his works to pay tribute to all intricate yet strangely familiar subjects that shape our daily lives. The solo show entitled The Backwaters. Stories from the Endless Suburbia aims to introduce the visitors of Galleria Varsi in Rome with the variety of characters that live in Brisbane, many of which come from marginalized social groups.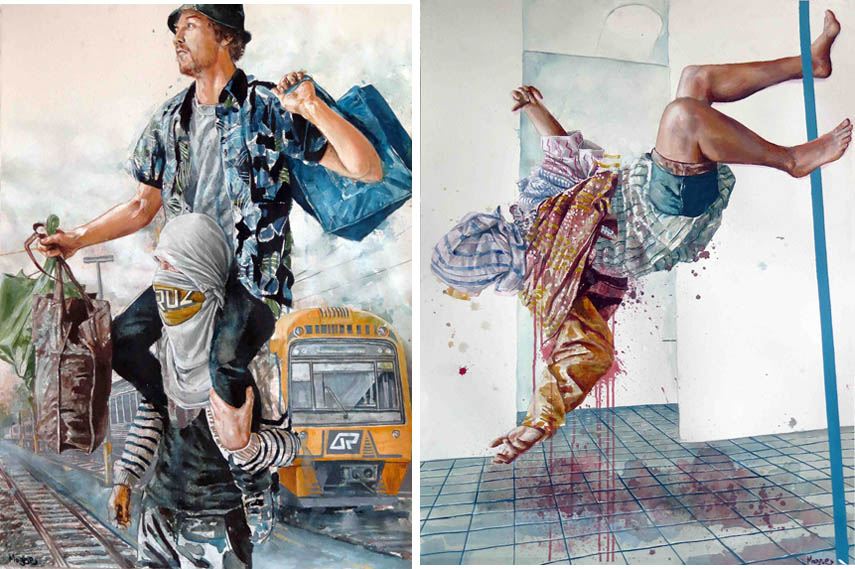 The art of Storytelling by Fintan Magee
Prominent street artist Fintan Magee was attracted to art as a way of telling interesting stories. In his works that are often reminiscent of a children's books, he combines art and daily life and creates a unique mixture of surreal and figurative elements. Although at first glance, incomplex and humorous, his images often reflect on important social issues such as migration, social inclusion and growing up in the isolated city. He also deals with an array of environmental topics and often explores themes of waste, CO2 emission, water consumption and endangered species, in both his outdoor and fine art works.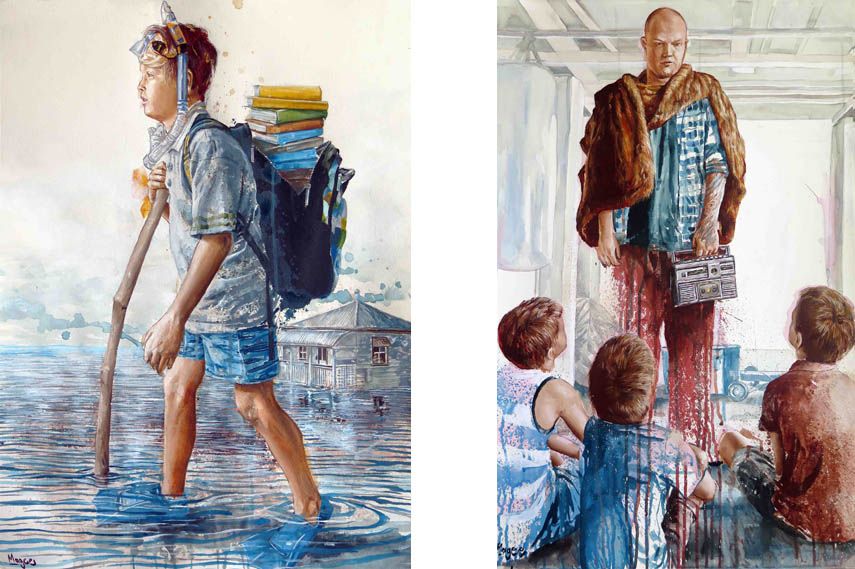 The Many faces of the Australian Suburbs
Latest body of work by Fintan Magee is inspired by his childhood memories and the people who marked the artist's upbringing in his native Australia. Since the beginning of his career, Fintan Magee has drawn images of people who live on the outskirts of Brisbane. In the upcoming The Backwaters. Stories from the Endless Suburbia the artist portrays an array of interesting subjects of many origins from all over the world- Indians, Filipinos, Aboriginals, Italians, Maoris, Vietnamese, Greeks and Pakistanis and many other that create the multinational environment of his hometown. From the little girl depicted in his Clean up piece to the contemplative student and robust garbageman, Fintan Magee powerfully captures the uniqueness and the complexity of the characters that we all encounter during our upbringing. But one artwork evokes the filling of childhood the most, a life-size sculpture of a kid who accidentally falls off its bicycle. An image that we can all relate to powerfully sums up the main concept of the show.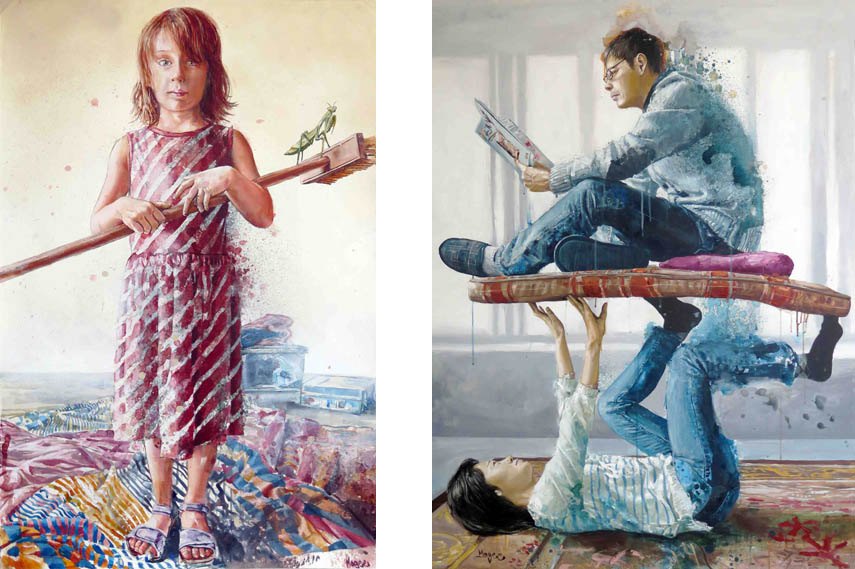 Recall Your Childhood Days at Fintan Magee Exhibition at Galleria Varsi
The Backwaters. Stories from the Endless Suburbia exhibition of works by Fintan Magee will be on view from April 29th untill June 3rd, 2016 at Galleria Varsi in Rome. The exhibition will consist of Fintan Magee's works on paper, mixed media canvases, sketches and a sculpture. Few days before the exhibition, Fintan Magee will collaborate with art group Muracci Nostri on the creation of a large-scale mural in the Roman suburb of Primavalle.
Featured image : Left : Fintan Magee - The Volunteer, 2016 / Right : Fintan Magee - The video Tape, 2016 ; All images courtesy of Galleria Varsi