Focusing on contemporary Urban Art, the First Amendment Gallery showcases both local and international artists. Located in downtown San Francisco and Oakland, the gallery is passionate about exhibiting, teaching, painting, and archiving the Street art movement while inspiring the public to use their voice with this art form of the freedom of speech. Their latest group show will bring together works by thirteen contemporary artists. Titled Natural Plain, it will feature artists Aeron Roemer, Conor Kolk, Ian Ferguson, Jared Duncan Tharp, Lenworth Joonbug McIntosh, Luke Pelltier, Mando Marie, Nelio, Oliver Hawk, Saddo, Samual Weinberg, Scott Albrecht and Yoskay Yamamoto.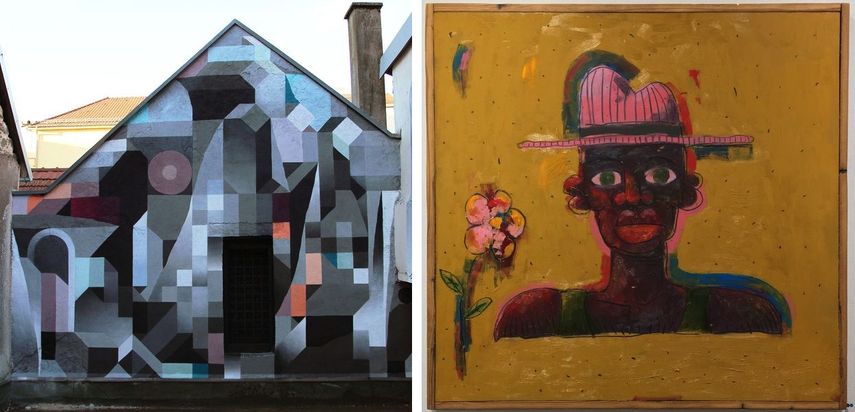 Aeron Roemer, Conor Kolk, Ian Ferguson and Jared Duncan Tharp
The style of the American artist Aeron Roemer is highly influenced by his lifestyle that includes a decade-long connection with radical, punk, DIY spaces and travel. His latest body of work is based on representing an Extraterritory, a space outside the bounds of law and state jurisdiction. Letting dreamscapes to take form as he layers patterns and symbols onto each other, Conor Kolk creates layered woodwork sculptures with repeating geometric shapes, forming creatures and being from unwritten mythology. On the other hand, Ian Ferguson finds inspiration in life experiences and consciousness. Using his characters and subject as conduits of storytelling, he creates meticulously detailed illustrative works that evoke a sense of contemplative meaning. Using cartoon-style iconography, Jared Duncan Tharp creates paintings that convey a variety of themes and narratives that give hints to the viewer and stimulate their own response.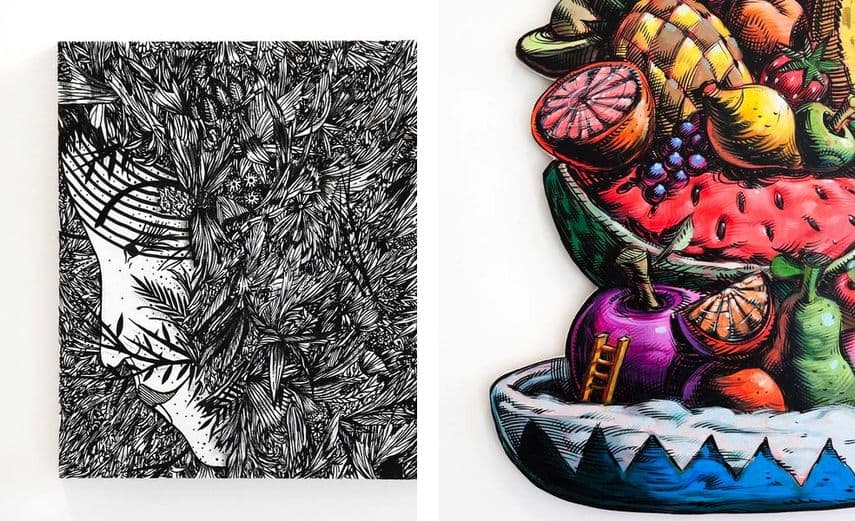 Lenworth Joonbug McIntosh, Luke Pelltier, Mando Marie, and Nelio
Known for his classic wit and hand-styled approach, the Jamaican-born and Oakland-based artist Lenworth McIntosh will present a piece that personifies the multiple complexities of the black man's both internal and external plight. Filled with personal anecdotes, dark humor, dualities, contradictions, repetition, and scenes of paradise, the work of Luke Pelletier blurs the lines between celebrating and condemning a culture that agrees to be taken advantage of while it takes advantage of others. On the other hand, Mando Marie uses nostalgia as a tool to engage the audience. Depicting children at the threshold of adulthood, she relays both innocence and impending change. Often referred as Picasso let loose onto the street with a spray can and a sugar rush, Nelio blends abstract art, architecture, Cubism, graphic design and muralism. His works are characterized by raw shapes that recall a mysterious ineffable language.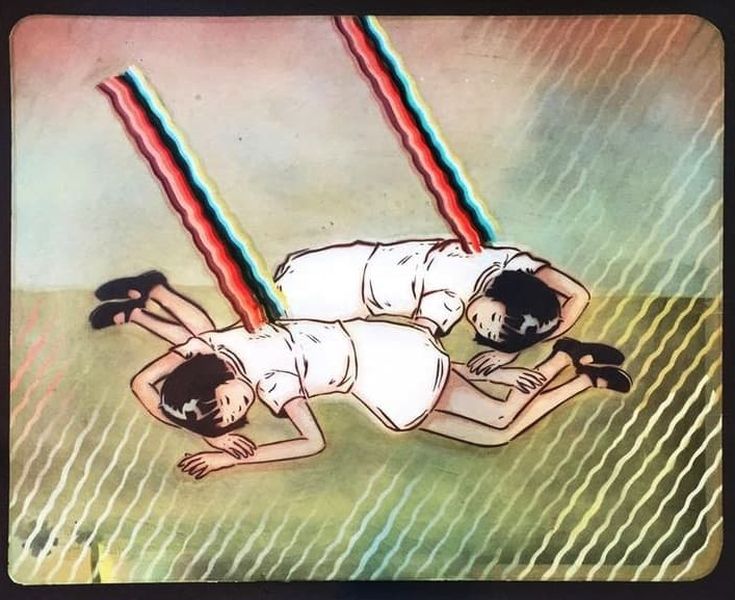 Oliver Hawk, Saddo, Samual Weinberg, Scott Albrecht and Yoskay Yamamoto
Fascinated by comedy's crude ability to address failure, Oliver Hawk explores the anxieties and vulnerabilities of day to day life with humor. Within his simplified forms and texts, he creates a space for the viewer to insert their personal experiences into his visual narratives. Demonstrating a labile way with style, techniques and subjects, the Romanian artist Saddo creates complex iconography comprised of surrealist imagery, day of the dead like aesthetics, explorations on death in different myths and religions, to more light stuff like portraits of rappers, flowers, intricate patterns of birds and plants. On the other hand, Samual Weinberg depicts strange, uncertain narratives where time and space are disjointed, relationships are tentative, and evidential artifacts appear from unlikely events or circumstances. Inspired by the day-to-day that happens to him, Scott Albrecht uses his work to highlight these experiences and through the process, reflect on what they have to offer. Finally, the Japanese-born and United States-based artist Yoskay Yamamoto nostalgically blends pop iconic characters from his new Western home with traditional and mythical Japanese elements, balancing his Asian heritage with urban pop art.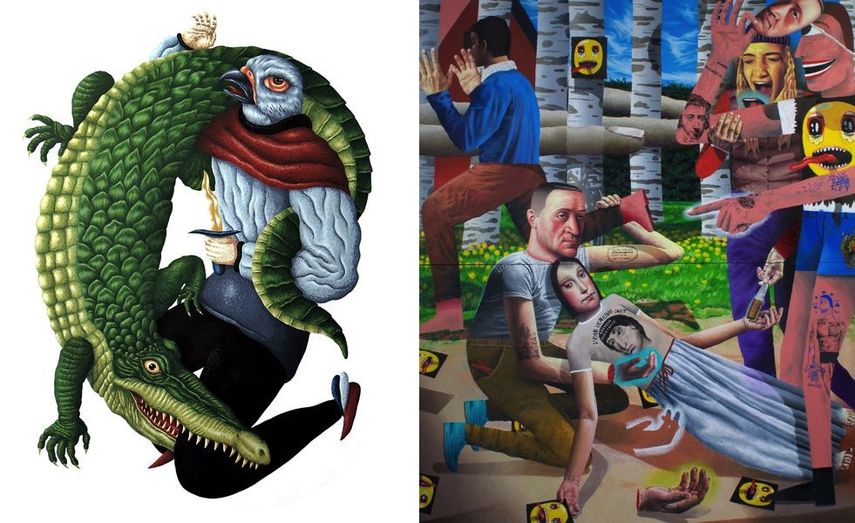 Group Exhibition at the First Amendment Gallery
By creating a cultural space and community of artists, fans and like-minded organizations, the First Amendment Gallery aims to progress the artistic freedom of speech. The diversity of artistic expressions showcased in their latest exhibition perfectly reflects on this mission. The exhibition Natural Plain will be on view at First Amendment Gallery in San Francisco from September 28th until October 26th, 2017. The opening reception will be held on Thursday, September 28th, from 7 p.m.
Featured images: Luke Pelletier Artwork; Oliver Hawk - Holden; Conor Kolk Working; Aeron Roemer Artwork; Scott Albrecht Artwork. All images courtesy of the First Amendment Gallery.