The cabinets of curiosities have represented the image of the world of the (privileged) people who selected and gathered unusual objects. Dating back to 15th and 16th centuries, these particular collections can be observed as the prototypes of museums.
Nevertheless, despite the process of institutionalization, such an activity became a subject of critical interpretation at the beginning of the 20th century with the rise of modernism, as well as by later artistic practices.
The exhibition titled Dime-Store Alchemy at the Flag Art Foundation tends to examine the treatment of everyday objects formatted within containers, shelves, and cabinets. Through the selection of twenty-four artists, the curator Jonathan Rider tends to interrogate how the concepts of collecting and presenting are being articulated in regards to personal and political.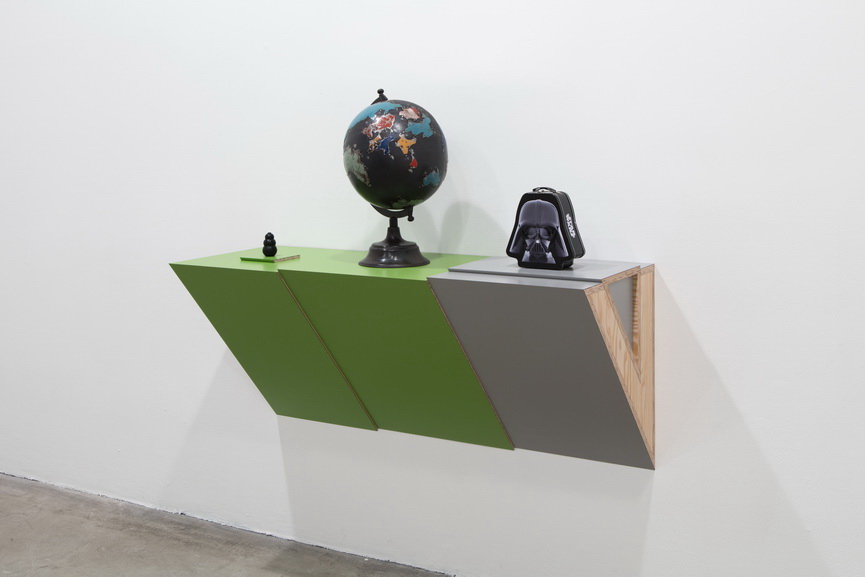 A Few Words More Of The Concept
The methodological starting point for this exhibition was found in the work of American avant-garde artist Joseph Cornell, known for his peculiar, meticulously produced box constructions. Through those constellations, he explored the relations between particular objects, their meaning, and function in Surrealist fashion.
On that trail, but from a contemporary perspective, Rider presented a number of different approaches to the box phenomenon by addressing how the artists deal with the matters of time, value, identity, and memory.
Furthermore, the concept of the exhibition poses various questions such as what it means to frame the memory or if the very act of preservation enables the artist to transcend and distance themselves from a certain aspect of their professional and private experiences.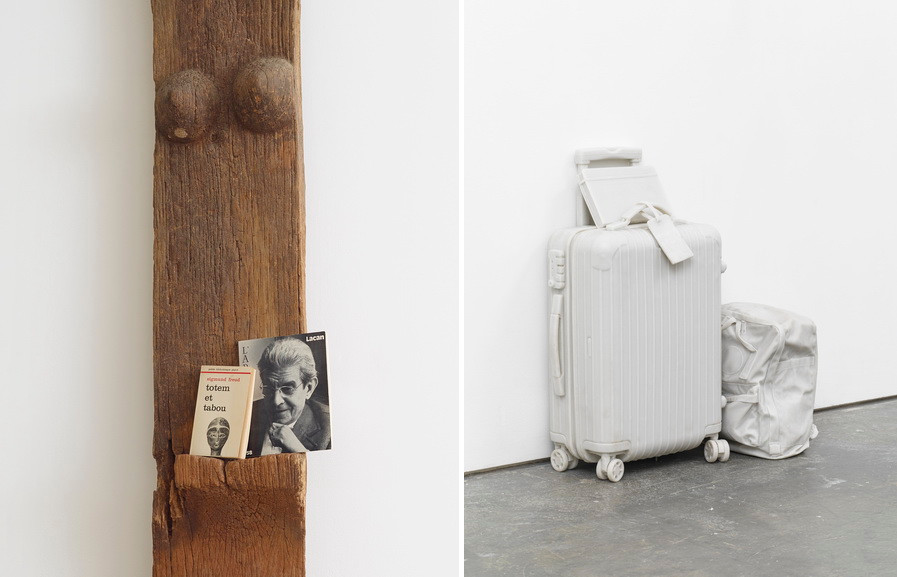 The Works
The installment features either a group of works or just one piece by each participant treated as cabinets, shelves, and containers. A huge installation of Portia Munson is an actual collection of thousands of saccharine pink products collected over twenty-five years, while wooden cabinets of Francis Cape represent an archive of his own career.
On the other hand, the gifts Sophie Calle got for her birthday shown in a shelve tell a story of intimacy, similar to the idea behind Damien Hirst's cigarette butts arranged in a glass vitrine.
Similar is the case with the vitrines of Susan Hiller which are filled with bottles of sacred holy water. The works of Carolee Schneemann, Curtis Talwst Santiago and Vincent Fecteau are reminiscent mostly of Cornell's box works and are found containers fulfilled with specific and somehow eerie narratives.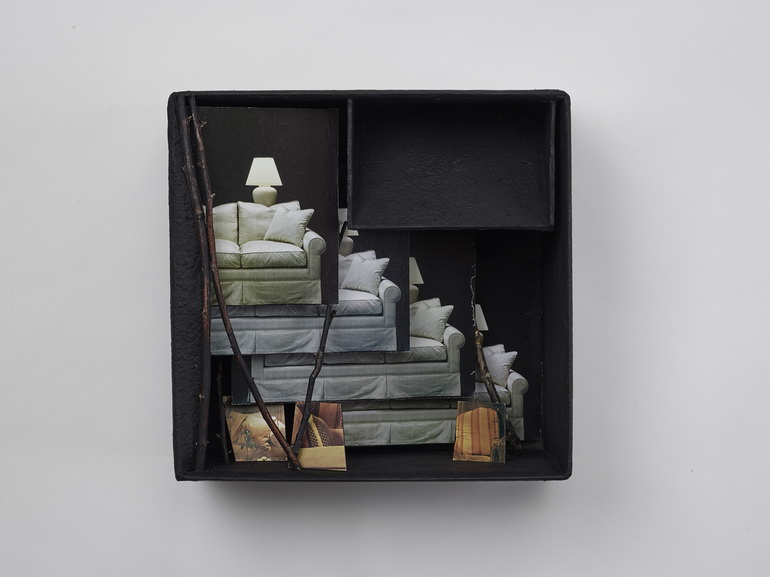 Dime-Store Alchemy at The Flag Art Foundation
This astonishing exhibition should not be perceived just as an homage to Joseph Cornell but as an important survey on an important phenomenon present in modern and contemporary art practices.
Dime-Store Alchemy at The FLAG Art Foundation in New York, a non-profit exhibition space founded in 2008 by Glenn Fuhrman, will be opened for the public until 17 August 2018.
Featured image: Portia Munson - Pink Project Bedroom, 2011. Installation view at MASS MoCA. Courtesy of the artist and P.P.O.W.; Nayland Blake - Ibedji (Quick), 1996-97. Mixed media, 25 x 28 1/4 x 13 1/4 inches (64 x 72 x 34 cm). © Nayland Blake, Courtesy Matthew Marks Gallery; Susan Hiller - First Aid: Homage to Joseph Beuys, 1969-2016. 13 vintage wooden first aid boxes, felt-lined, with 86 vintage bottles containing water from holy wells, sacred streams, etc., collected by the artist from around the world; some boxes contain vintage medical supplies. Wall-mounted 156 x 188 cm (approx. 62 x 72 inches). © Susan Hiller; Courtesy Lisson Gallery. Photography Jack Hems. All images courtesy Flag Art Foundation.