The Halloween season is coming to its end, but for the fans of the sinister and the eerie, every month is an opportunity for discovering spooky stories and spine-chilling exhibitions. This November, coming from the darkest realms of the art world and into Flatcolor gallery in Washington, Hands of Doom group show will gather original artworks that portray bleakest visions, demonic creatures and sinister rituals. Hands of Doom group show will consist of dreadful and morbid works by 10 original artists, brought together by their appreciation for the macabre and the unearthly.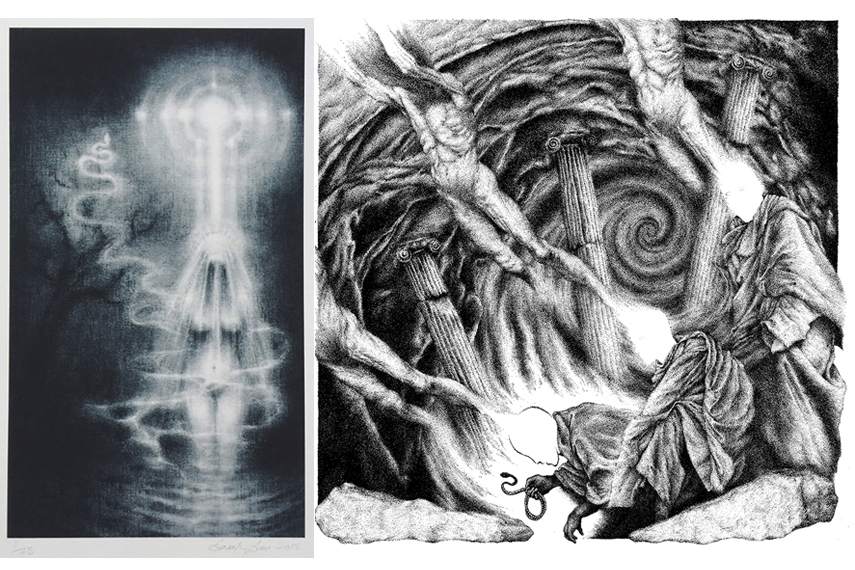 Contemporary Artists with the Hands of Doom
So who are the artists with the "hands of doom"? Artist Dave Correia was captivated by comics and horror films since his early childhood and the first subjects of his drawings were mostly disturbing, demonic creatures. These characters and their astonishing worlds had a strong influence on the development of his unique artistic style. Black and white illustrations by the art duo Rotten Fantom represent the endless natural circle of decay and resurrection. The duo consists of artists Elena Snegotskaya and Vladimir (Waldez) Snegotskiy that like to describe themselves as "bleeders of black arts, illustration addicts and ink and paper sorcerers." Their artworks explore the fine line between life and death in a search for entities that reside behind dead and live matter.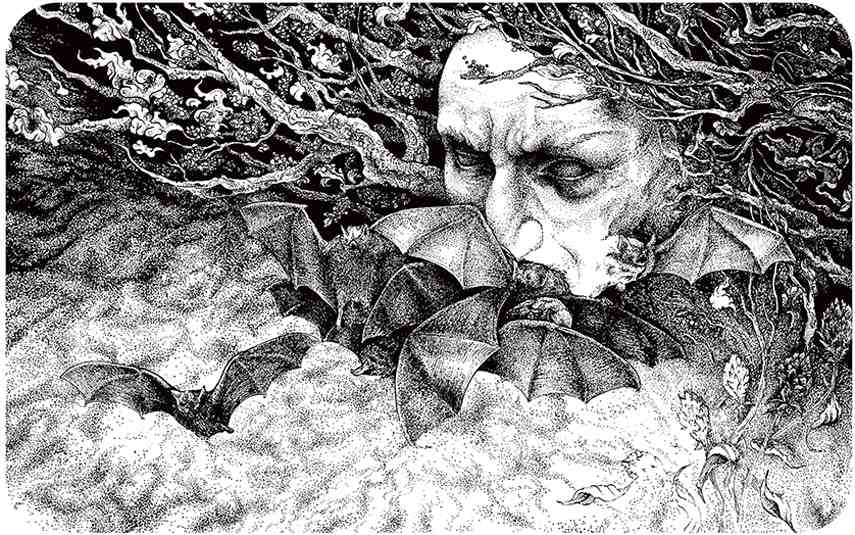 Ghastly Drawings at Hands of Doom Exhibition
Ghastly and spontaneous drawings by Jas Helena come from her unique artistic process that consists of "diving in pencil first and seeing what comes out of it". Highly detailed ink drawings and screen prints by the Canadian artist Jamiyla Lowe, depict various symbols and routines present in rituals, sideshows and circus acts. By employing a palette of bright colors like green, red and orange the artist creates her bizarre world full of freakish characters. Her scary works are always embellished with a touch of humor and it's this juxtaposition between the frightening and the ludicrous what makes Jamilyla Lowe's works truly unique.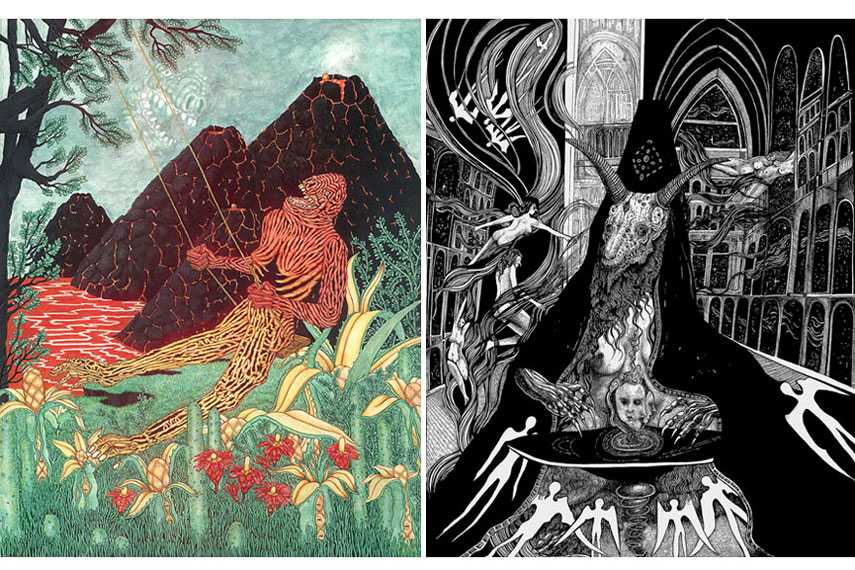 Dark Art Realms at Flatcolor Gallery
Hands of Doom group show will be on display from November 5th till November 28th, 2015. From haunting wastelands and gloomy conceptions of the future, to black magic and witchcraft, the exhibit features an array of deep and dark works that will transport the viewer into a gloomy world of the artists. So raise your ''hands of doom" and make sure to visit Flatcolor gallery in Washington for this amazing group exhibition.
From its darkest realms to its brightest stars, we feature all sides of Contemporary art world so sign up for My Widewalls. It's FREE!
Featured Images: Left : Hal Rotter - Misery / Right : Alexander L. Brown -Transmutation
Left : Rotten Fantom - Pan / Right : Sarah Sheil - Passerelle (II)
Left : Sarah Sheil - L'ange de Lourdes / Right : Jas Helena - Immortal
Left : Todd Ryan White - Reaper Eclipse / Right : Todd Ryan White - Dragon's Portal
Left : Todd Ryan White - On Wings of Night / Right : Todd Ryan White - Dimensional Bleed
Left : Rotten Fantom - Ties of Blood / Right : Todd Ryan White - Darkness Shields You
Images courtesy of Flatcolor Gallery