Earlier this year, the German artist duo Herakut finished their socially engaged art project in Syria and north Jordan. The duo has always strived to explore social injustice. Their exhibition, Flaw Circus, currently on view at Ruttkowski;68 in Cologne, presents Herakut's most conscious outlooks on the world based on the experiences they have accumulated working with local refugee kids in countries torn apart by war. The result is a remarkable series of works on paper, canvas, and sculptural works that is clearly very personal and yet a source of reflection and deep thinking for everyone. Widewalls brings you the installation view images of the exhibition.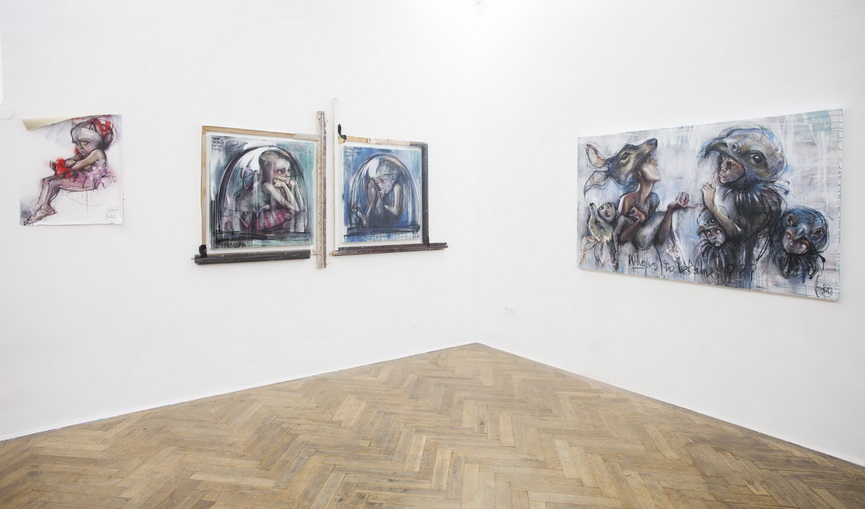 Herakut - Flaw Circus
The works are loaded with emotions such as fear, despair and doubt. However, we instantly sympathize with Herakut's characters because we recognize the burden that they carry, though we are miles away.  We all have flaws, the duo tells us. This message is perhaps most clearly conveyed in the picture with the inscription "There are certain things travelling along, no matter how far I am".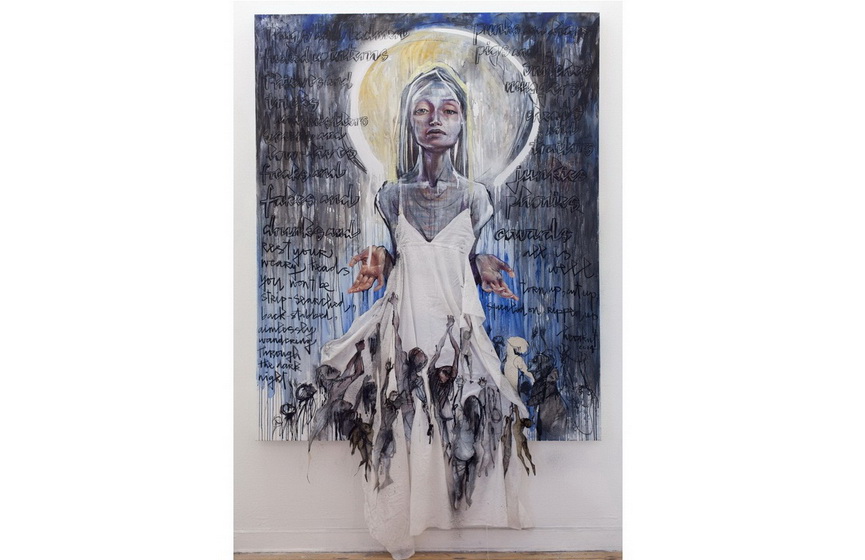 Flaw Circus is a sincere and at moments disturbingly emotional overview of what Siddiqui and Lehman have experienced a few month ago while working on projects in Syria and North Jordan. Referring to the social and political issues around the globe and still speaking on a personal level, the new works of Herakut challenge the audience and offer viewers a new perspective of reality we share.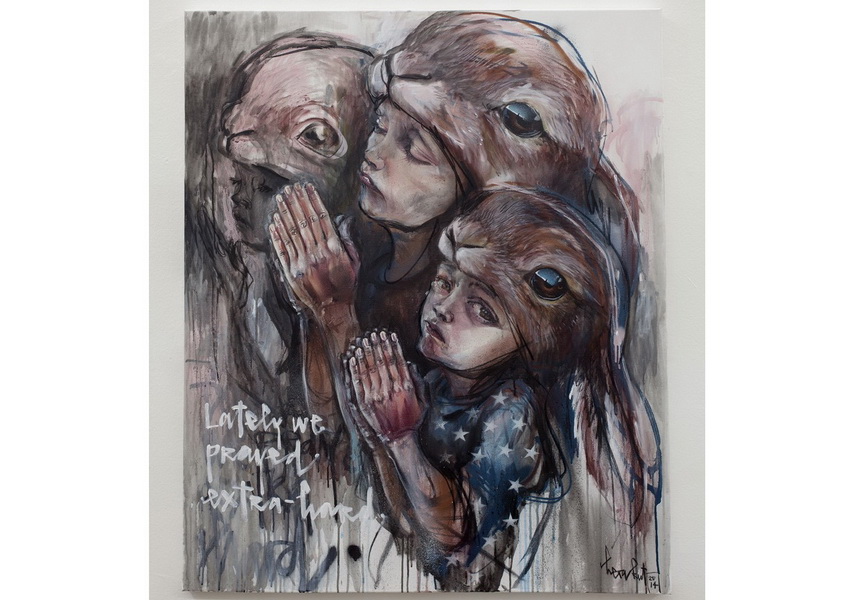 Herakut: 'Flaw Circus' (Ruttkowski;68, Cologne/Germany) from Ruttkowski;68 on Vimeo.