Galerie Römerapotheke announced a solo exhibition by German painter Florian Heinke, an unconventional artist who uses only black paint as a "radical medium" through which he redefines the meanings of pop culture and tackles a variety of socio-political issues.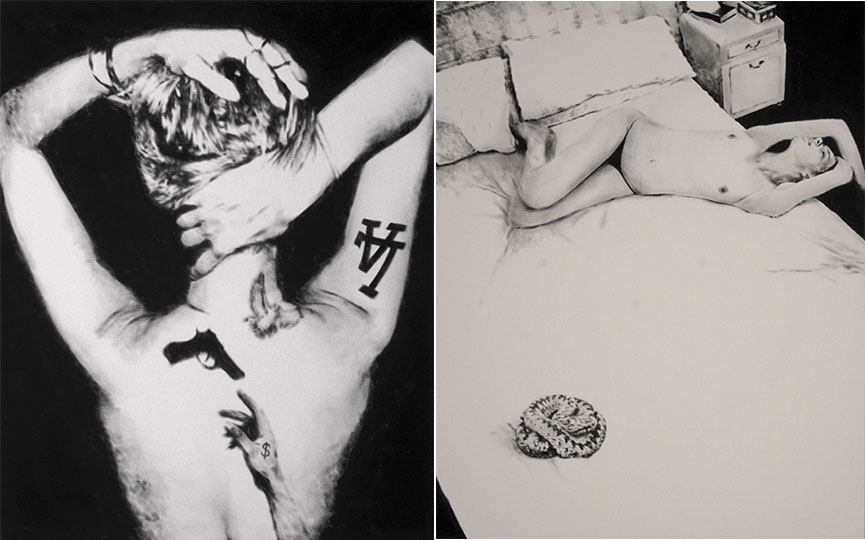 The Dark Art
Born in Frankfurt, where he still lives and works, Heinke studied painting at the Städelschule, graduating in 2009. At the beginning of his artistic career, he showcased work in public spaces, cafes, clubs and shops, where the topics he focused on matched the environment: the everyday life, relationships and trends. His paintings contain direct messages and a high level of irony and aggression. They tend to isolate pure emotion by immortalizing it on canvas and call to mind advertising posters, manifesting the longing for an impossible, utopian world. His scenes of violence and the homeless depict despair and the loss of faith, the elements that construct the contemporary landscape, in a morbid and unfathomable atmosphere. Often featured are the symbols of vanitas - skulls, angels of deaths and black butterflies.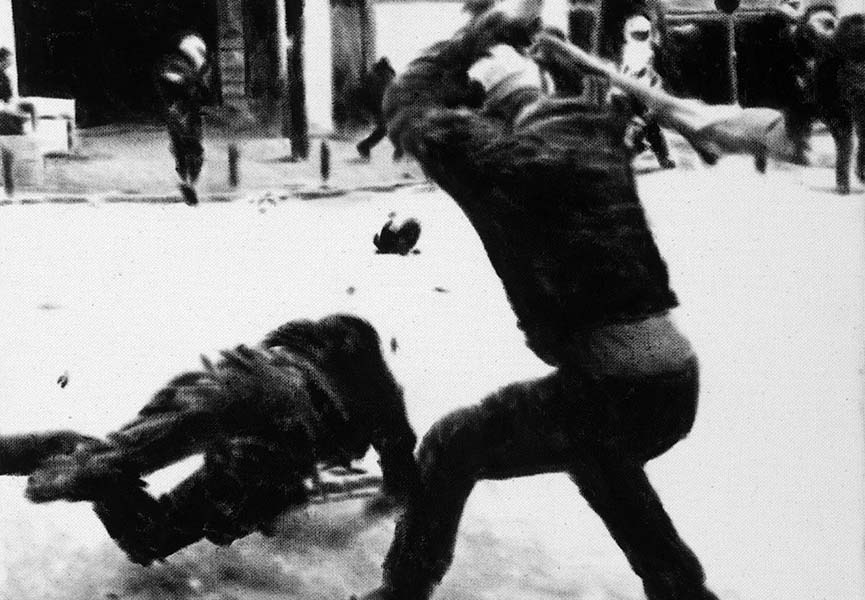 The Black Pop
Through his work, Heinke addresses the interpersonal relationships - or rather the lack of them - in the contemporary society. The times we live in seem to flatten our emotions, we become more and more lonely, unable to communicate and exchange ideas in a fast-growing globalization. His imagery, found in digital media, magazines and newspapers, focus on constant tensions and tends to provoke thoughts of the viewers in a sarcastic way, exposing a strong attitude towards the crumbling society. Playing with the iconographic elements of pop art and culture, his art is the dark version of the usually vivid ideas, dragging it towards an apocalyptic representation. Heinke titled it Black Pop and he continues to use black canvas and black acrylic paint to cover it, emphasizing his rebellious intents.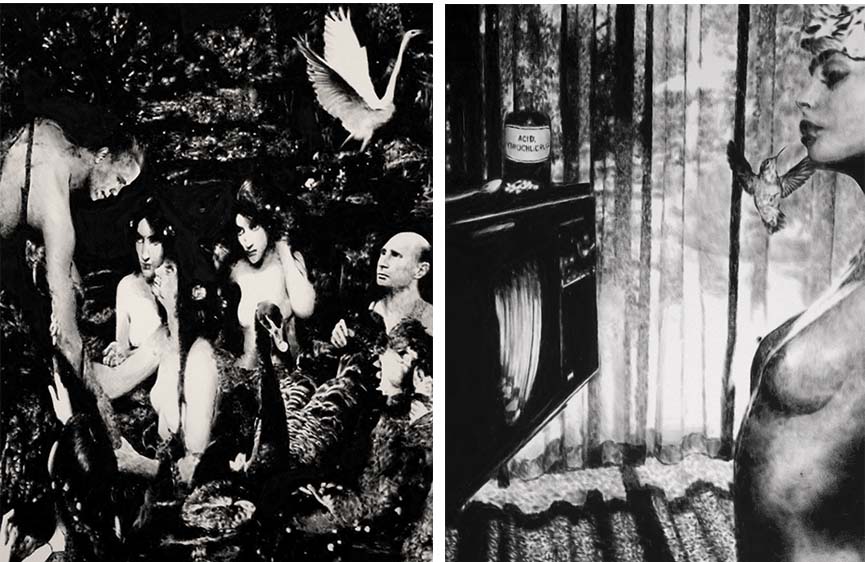 Florian Heinke and the German Art Scene
In 2010, he organized and curated an exhibition titled Love kills. Betting on the Muse., featuring works by Jonathan Meese, Nam June Paik, Gregor Hildebrandt, Raymond Pettibon, Tobias Rehberger, Anselm Reyle, Gerhard Richter, Günther Uecker and Thomas Zipp, among others (check out an exhibition in Berlin featuring a hundred names called A Man Walks Into A Bar). In 2008, together with artist Daniel Birnbaum, he created a monument of love and its fragility in the form of a stumbling block, in which he embodied his old engagement rings. The piece was installed as an unmarked paving stone in front of Frankfurt's Registry office. The upcoming exhibition will be his 13th solo show, along with many group shows he participated in across Germany and Europe.
Catch Florian Heinke - Acid on tea, opening on February 5th at Galerie Römerapotheke in Zurich, Switzerland, and closing on March 28th, 2015.
If you like the way Germans do art, check out our list of 10 German Street Artists.
And if you like art in general, sign up for My Widewalls and get the latest news!