When it comes to still life, in any form of art, one of the most popular subjects throughout history were flowers. These beautiful, poetic and symbolic wonders of nature inspired many artists to create some of the most iconic works, masterfully executed in all their splendor - just think of Van Gogh, Georgia O'Keeffe or the modern views of Takashi Murakami and even Banksy. Their marvelous aesthetics haven't bypassed photographers either, where we have the iconic images of Robert Mapplethorpe or Edward Weston. These days, six young contemporary photographers are exploring the topic themselves, at an exhibition called Florilegia.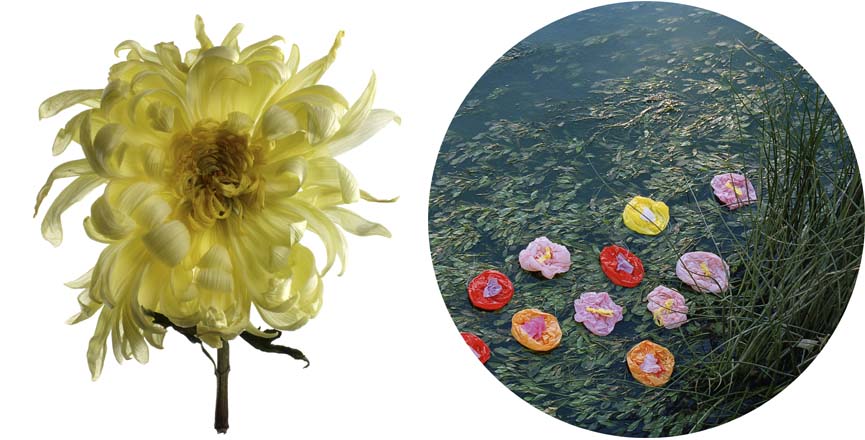 Florescence
Even though the literal meaning of the term "florilegium" (plural "florilegia") is a gathering of flowers, this exhibition puts together flowers in different kinds of settings, where they have various meanings. Goldschmied & Chiari, Fabio Zonta, Jonny Briggs, Laura Letinsky and Sinaida Michalskaja, each in their own style, present their own views on the connection between art and nature, all visually appealing and thought-provoking.
The images of Italian duo Sara Goldschmied and Eleonora Chiari, working under the name Goldschmied & Chiari, are large-scale panoramic photographs or flowers floating in the Tibet River in Rome, surrounded by pollution, drawing attention to the destruction of nature. Their flowers, even though made of plastic, stand out in their colors and tend not to belong to their environment.
Fabio Zonta's work explores the individual identity of every item. They are photographed using a white background, in different stages of bloom, documenting the stages of their existence on the way to their inevitable death, much like when making portraits of people.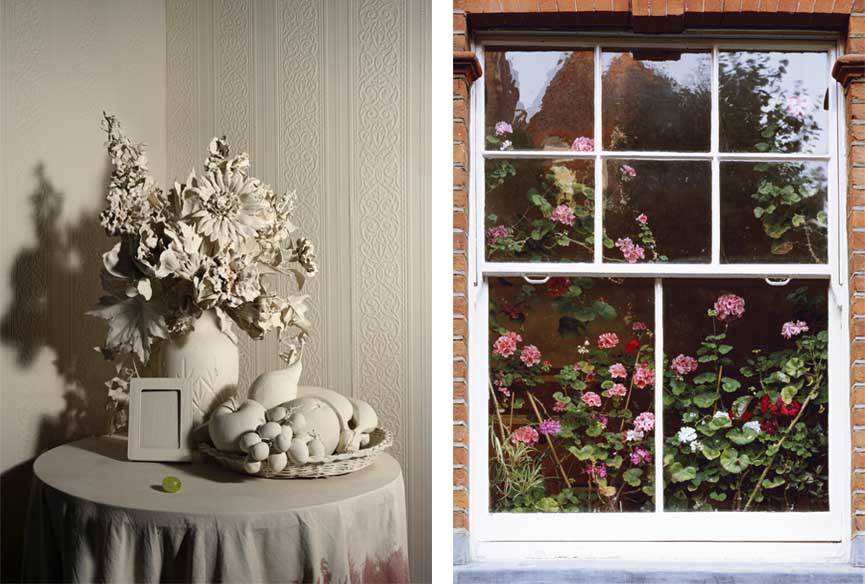 Different gardens
Pictures of upside-down flowers in vases in a household were taken from an ongoing series of photographs by Jonny Briggs, in which he examines family and all its dissenting elements - child and adult, real and fake etc.
Laura Letinsky is the most famous author of the bunch. Her work has been exhibited at the Museum of Modern Art in New York and at the Canadian Museum of Contemporary Photography. With a minimalistic approach and the eye for delicate color, she photographs dining tables after consumption, left in a mess, with food, pottery and the remains of the evening all over the place. In her case, flowers represent some sort of abandonment and decay and are left to wither in the absence of man.
Though the metaphoric meaning of windows, pictures of the young Russian photographer Sinaida Michalskaja portray the different kinds of life on the other side of them. With a glimpse of the wildlife on the outside, she tries to make a comparison to what's only visible within the window frame, in a completely different climate.
Florilegia will open at Grimaldi Gavin Gallery in London on January 16th, closing on February 28th, 2015.
Make sure you check out another exhibition exploring the meanings and beauty of flowers - David Michael Smith's figurative paintings.
Enjoying good art? Sign up for My WideWalls and get all of it in one place!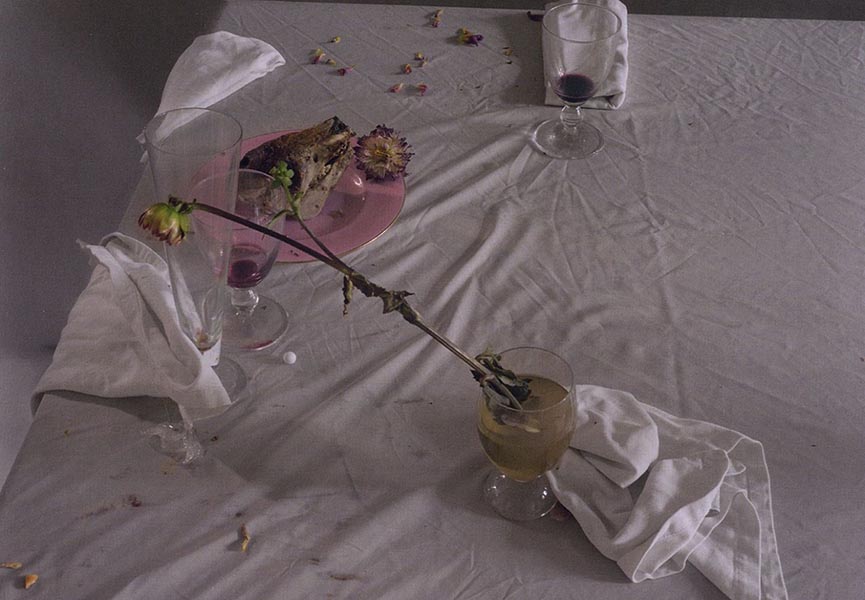 Images courtesy of Grimaldi Gavin Gallery.