For the San Francisco Scott Richards Contemporary Art gallery, the new year is commencing in big style. Welcoming the new show by the famous American artist David Michael Smith that features artist's latest allegorical figurative paintings, the gallery is opening its new season. The show entitled Florilegium is the artist's second solo show at the gallery and again, the focus of his work is "our connection – and lack of connection – to nature." The artist continues, "There seems to be two ways of looking at nature: as something having immense power and spirituality, which we are intricately part of and dependent on; or as a commodity to be exploited." Opening in the beginning of January, Florilegium will try to answer many questions, but undoubtedly ask some new ones…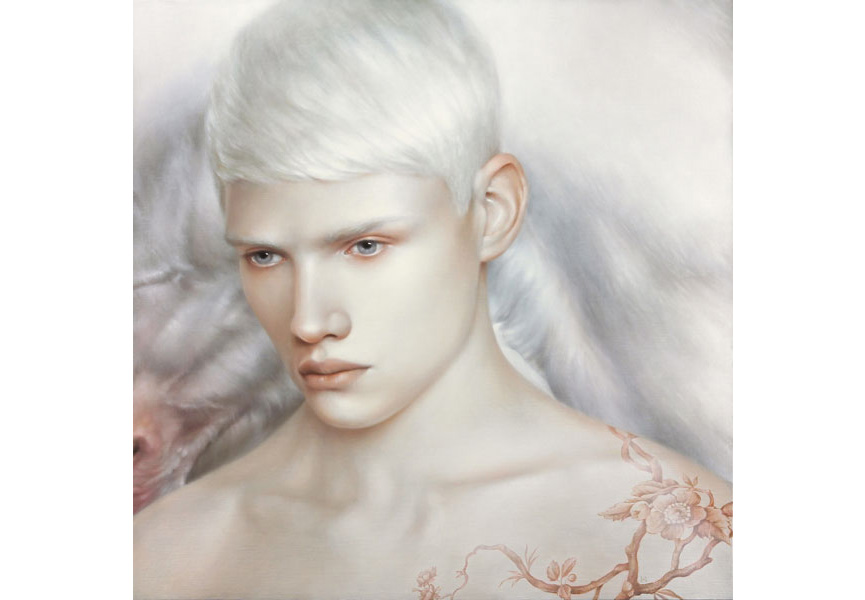 Human Connection To Nature
The word Florilegium (a type of botanical treatise) comes from two Latin words meaning, literally, a gathering of flowers. In this exhibition, flowers play a crucial role in the compositions, almost making the figures look secondary. The flowers are oversized, lushly painted and richly colored, appearing to be tossed on the wind, or threatening to envelop the human subjects. Against this scenery, the figures are presented in the first bloom of youth – like the ephemeral flora that accompanies them – appearing prim and well-behaved in contrast to the uncontrolled beauty of the huge flowers. The surfaces of the works are smooth and delightfully painted with almost a scientific accuracy, and the atmosphere is serious and reflective. Several of the paintings are even divided into multiple panels, which emphasizes the idea of the fractured relationship of humanity with nature. The inconsistency of the relative sizes of flora and fauna underscores the feeling of separation, hinting that they are actually existing in two different realities.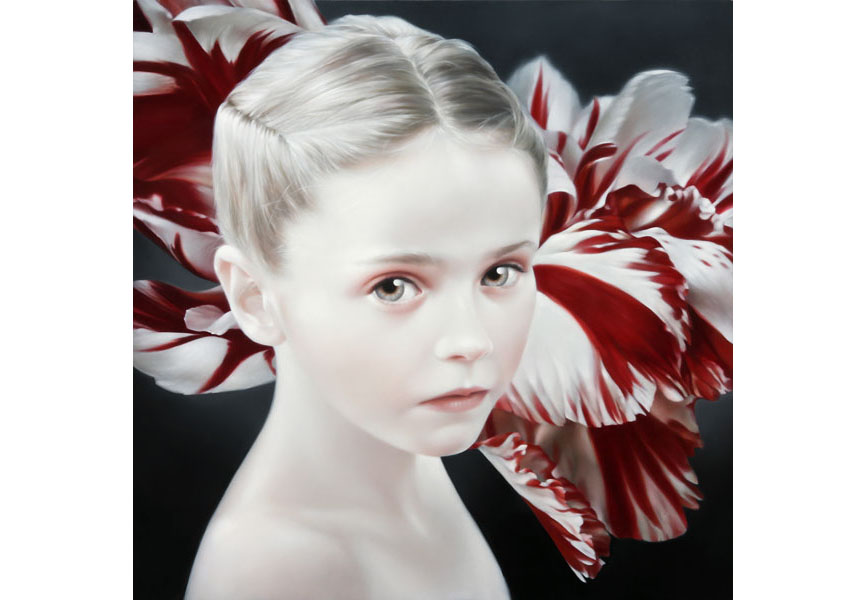 On View In January
Throughout the whole new series, one related theme appears and it's the reference to the Dutch Golden Age. The crucial elements of this period were the expanding interests in the beauty and wonder of the natural world, with the concurrent desire to subjugate and commodify it. It was also followed by the elegant still life paintings of food and flowers, but also by wild speculation during the Dutch tulip mania, resulting in economic collapse.
Florilegium opens on Thursday, January 8 at Scott Richards Contemporary Art in San Francisco and it will stay on view throughout whole January, till the last day of the month.
If you want to know more about the work of David Michael Smith, sign up for My Widewalls today!