The city of Paris is now a brand new venue dedicated to Urban Art richer. The world's very first floating urban art center, Fluctuart promotes all trends of urban art, from the pioneers to contemporary artists, emphasizing emerging, innovative practices. A lively, dynamic, evolving place, it is dedicated to exhibiting, meeting and exchange, harboring a pool of cultural and artistic events.
Located under the Invalides bridge and spread across 1000 sqm, Fluctuart is comprised of three levels with different volumes, meant to host temporary exhibitions, a permanent collection, in situ interventions, a specialized bookshop, cultural events, creative workshops, but also one-off artistic residencies. Partnering with ICART, the first European school for cultural management and art market, it will also present numerous educational projects which will involve its students. Putting art within everyone's reach, it will be a place for dialogue, greeting and sharing.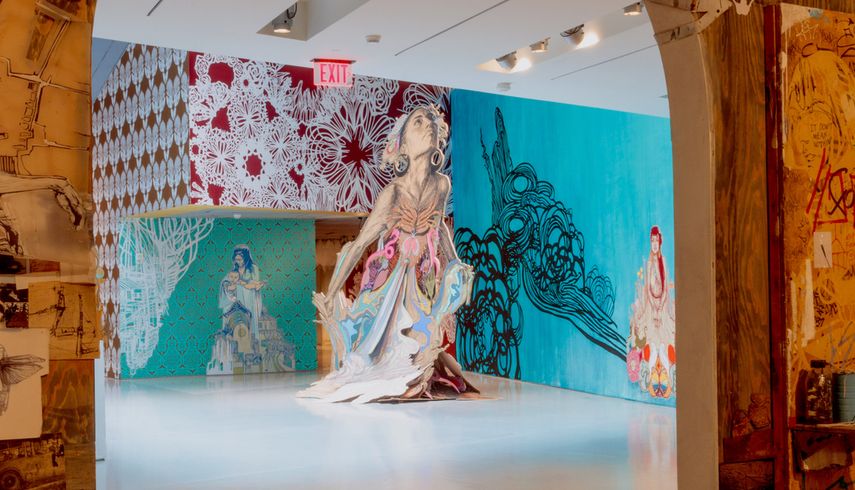 Reinventing the Seine
Fluctuart came to life as part of the project Reinventing the Seine, which aims to put forward sites all along the river which would invent new ways of living, working and moving on and around the water. Challenging convention as a museum and art center, Fluctuart is the overlap of three different spaces - the hold, the main desk and the upper desk - each carrying a spatial experiment that is specific to the river.
Nicolas Laugero Lasserre, art collector and urban art specialist, director of ICART and one of Fluctuart's three associates, explains describes the venue as "creative, open, committed and rooted in our age." As he explains, it is the first place of this kind in France, bringing under one roof "artists, amateurs and urban art lovers, as well as street art, post-graffiti and urban cultures."
What we want is to offer visitors a diverse point of view on urban art by exploiting the movement's every facet, through temporary, thematic, monographic exhibitions pacing seasons and presenting major artists through the permanent exhibition.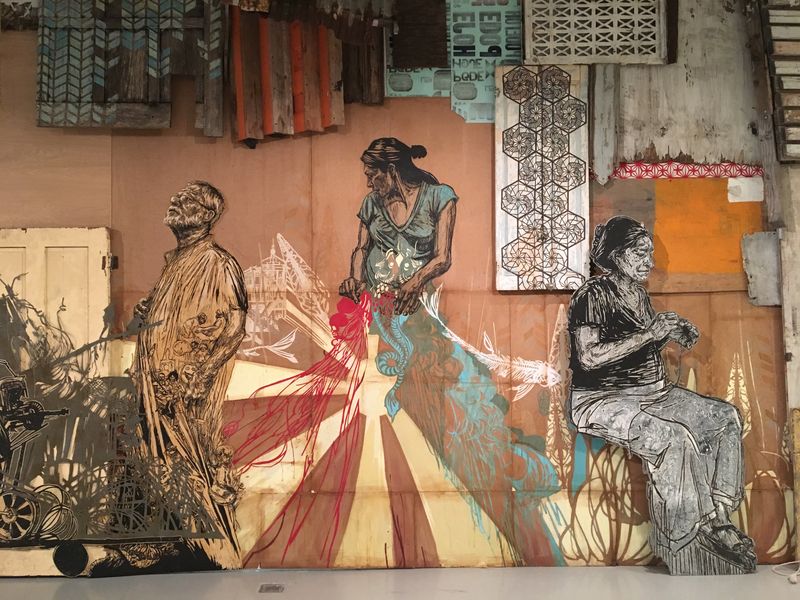 The Programing
Entirely modular and transparent, Fluctuart aims to shatter the established codes and traditional cultural institutions. Allowing visitors a complete immersion into art, it aims to make it inherent to the urban landscape. Despite the innovative structure, the center aims to anchor the ephemeral into a long-term vision, which defines urban art as much as any place of conservation one could know of.
Sitting at the crossroads of various techniques and visions of urban art, the permanent exhibition will present the iconic works of the movement which will be lent by private collectors. In addition to the permanent exhibition, the center will host three temporary exhibitions per year, presenting new trends of the movement.
Fluctuart will also host a range of artistic events, from workshops with urban artists for kids which would tackle the artistic practices and problematics to talks, conferences, debates, readings, meetings and screenings.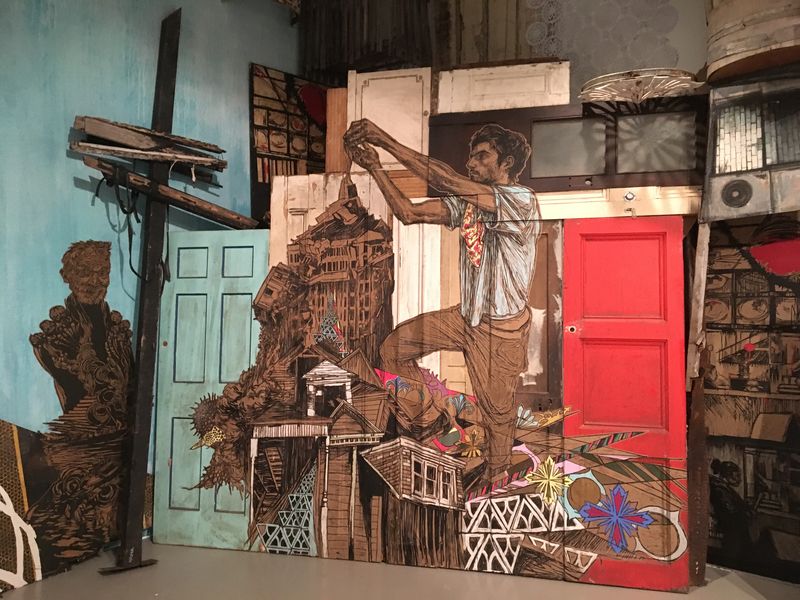 Access for Free, All Year Around
Fluctuart will put in perspective the history of urban art in a vibrant way, from its first steps to its contemporary achievements, especially through digital supports mediums and innovative technologies. With the help of digital tools, it will facilitate access to the public, thanks to well-documented archives about the biggest projects and exhibitions to date.
On the main desk, the visitors will have an opportunity to find some of the best publications dedicated to urban cultures, as well as prints related to ongoing exhibitions.
Be sure to visit Fluctuart - an evolving place for creation, inspiration, exhibitions, meeting and exchange, but also celebration.
Featured images: Rooftop © Fluctuart; Time Capsule © Fluctuart. All images courtesy of the museum.