Joining emerging and leading artists from across the globe, Galerie Perrotin in New York City has prepared a remarkable new group exhibition. Titled Fond Illusions, it demonstrates the impeccable command of these creatives over unconventional materials that bridge the fundamental qualities of 2D and 3D artworks. Through visual results that are abstract and cohesive, sculptural and painterly, psychological and physical, the show reveals familiar conceptual paths which impress vision to the body. On display, there will be works by Kathryn Andrews, Sophie Calle, Leslie Hewitt, Bharti Kher, Alicja Kwade, B. Ingrid Olson, Cornelia Parker, Gala Porras-Kim, and Tatiana Trouvé.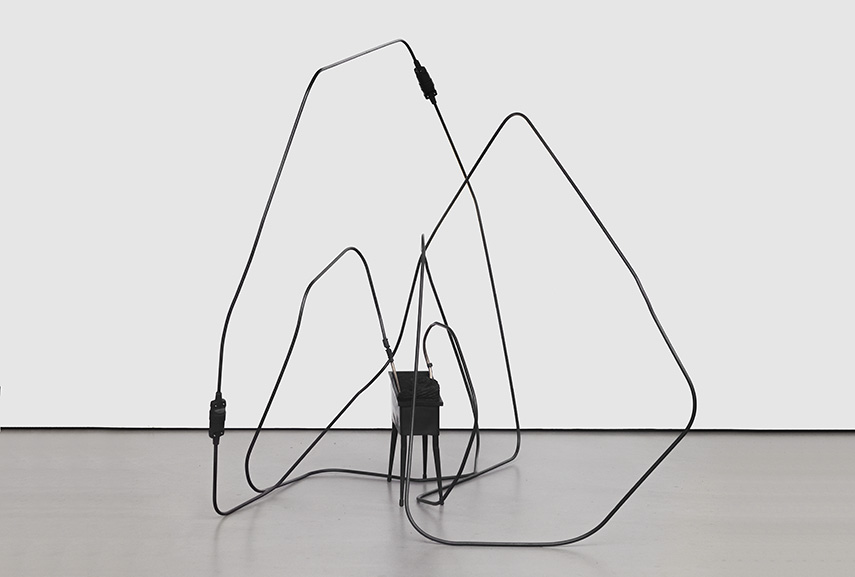 Fond Illusions
Through a variety of mixed media, the artists in Fond Illusions highlight their importance in the experience of the artwork itself. Think the photo-montage works of Leslie Hewitt, which have adopted both sculptural and mnemonic qualities, or the entangled missives which became crystalline curious with the pieces by Sophie Calle. With Gala Porras-Kim, ancient fossils denoted futuristic colloquia unintelligible to the uninitiated, while Tatiana Trouvé's infra-thin traces of human touch have become data points on networks of well-worn objects. Cornelia Parker, on the other hand, gives life to mobile constellations gathered from the commodity dusts of everyday life, which form surreal cloudbursts.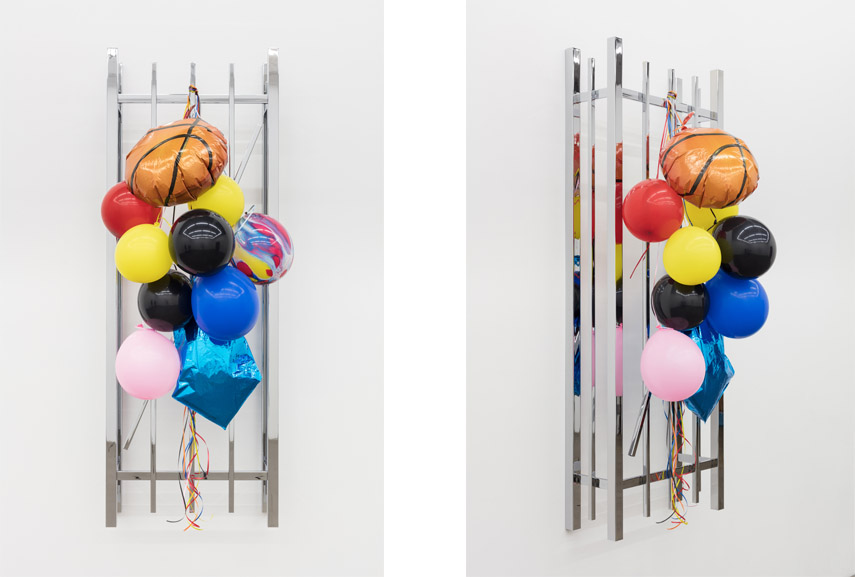 Occasionally Otherworldly
The show goes on to explore the way Bharti Kher intersects traditional cultures of India with the conceptual idioms of non-western avant-garde, and how the digital multiplication of self-design created ethereal city-states populated by visible, yet imperceptible denizens in B. Ingrid Olson. In the work of Alicja Kwade, enclosures have become defamiliarized forms of domestic architecture, and finally, found objects enact consumer rituals in the pieces made by Kathryn Andrews. Through such versatility and approach, we are left with the impression of inner workings belonging to each artist's mind, instead of familiar formulas for making contemporary art.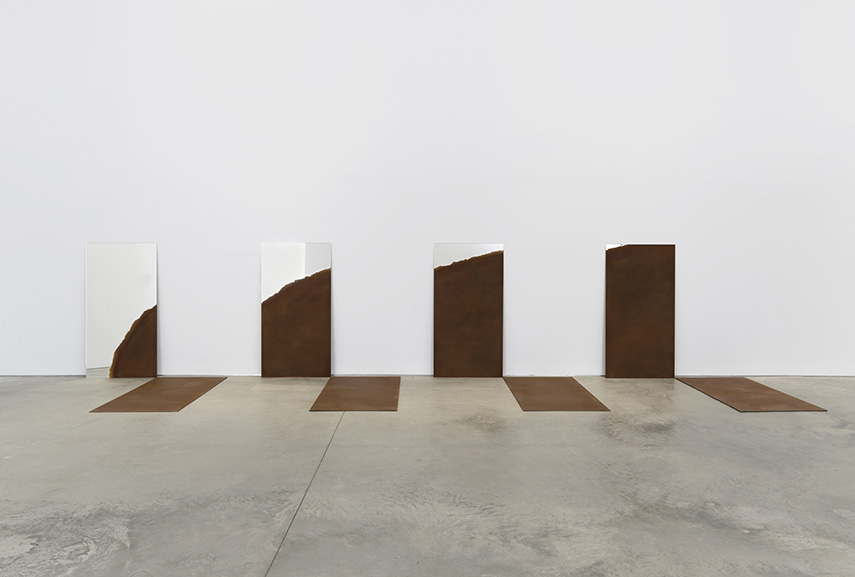 Group Exhibition at Galerie Perrotin
The group exhibition Fond Illusions opened at Galerie Perrotin in New York City, USA, on June 21st, and will stay on view through August 18th, 2017. The viewers will be able to experience the way a chosen medium corresponds to the flat world of images and intersecting corporeal reals that felt only partially upon visual presence.
Featured image: Bharti Kher - tbc- white, 2017. Bindi on painted board, Diameter 137 cm / 53 15/16 in. Courtesy of Perrotin.