The image of street and urban art seems to have undergone a massive transformation in recent years, from being viewed as street art vandalism to giving birth to a new wave of successful street and urban artists who have crossed over into the world of galleries and received international acclaim, such as the infamous Banksy, who provided the title of this article with one of many noted quotes from the artist, ''There are four basic human needs; food, sleep, sex and revenge.'' The new found acceptance of street and urban art has seen a public shift in the view of street art vandalism, with many street and urban artists now being invited or commissioned to legally paint in public places, but one has to wonder if this is watering down the true essence of street and urban art that flourished as an illegal artistic activity? You can read more on the nature of street art in I Like It! What is It? and Brandalism.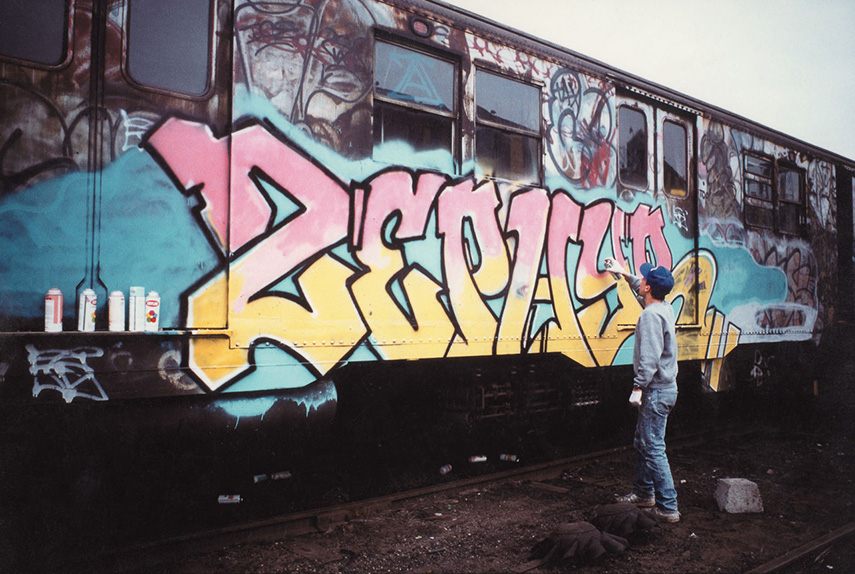 A Brief History of Street Art Vandalism
Graffiti of course has a long history; examples have been found dating back to Ancient Egypt, Greece and Rome and even further back with stencilled hand patterns found in caves, the most famous being the Cave of Hands in Argentina. More recently World War II saw the birth of the infamous Kilroy Was Here slogan accompanied with a distinctive illustration, while the late 60's and early 70's saw political graffiti become briefly popular. What we now recognise as modern street art began with the well documented graffiti boom in New York during the 1970's and 1980's inspired by hip-hop culture that you read about in Subway Art 2, Artist of the Week: Martha Cooper and King of Graffiti about one of the original New York street artists, Blade. But even back then there were signs that street and urban artists would be able to crossover to a wider audience, out of the original street art scene there emerged several names that became established in the contemporary art scene including Lee Quinones, Richard Hambleton, Keith Haring and of course, Jean-Michel Basquiat.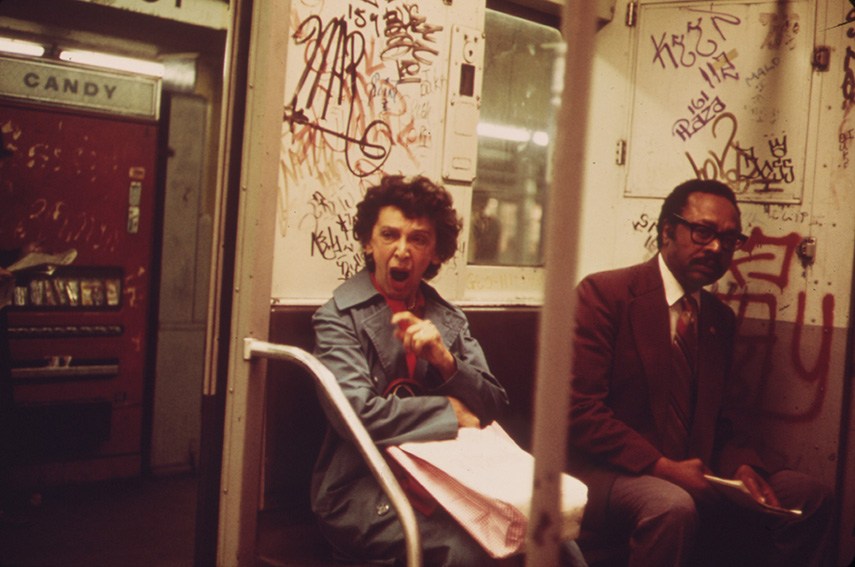 Illegal Vandalism
The act of street art vandalism has long been a bone of contention between street artists, the authorities and the general public, the act itself of creating art on property that belongs to someone else being an illegal activity. This, without doubt, was and remains to this day an incentive to carry out street and urban art, a way of being able to express oneself without the restraints of a gallery and the risk involved of carrying out the work undetected. Read any interview with underground street artists and you will see the pleasure they take in planning their artworks, scouting locations, avoiding the authorities and challenging themselves to work quickly, which many feel is the true nature of street and urban art. Take away the danger and anti-authority nature of creating street art in this way and one is faced with the possibility that we will be left with a diluted, sterile gallery version of what was once dangerous. Take a read of When Street Met Viral and Defining Street Art.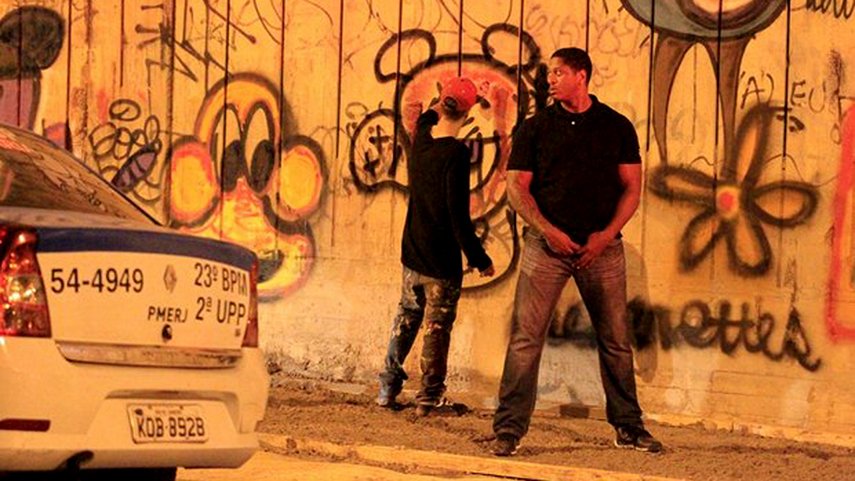 The Rise Of Street Artists
The 1990's and 2000's has seen a considerable rise in the presence of street artists in the contemporary art scene, many now combining street art with studio based works and a number of galleries now showing urban contemporary art. Some, such as Shepard Fairy have almost become global brands, you can read more about this in Shepard Fairey: Poster Power about the 25th anniversary of Obey, along with artists such as Banksy who have a massive market for their artwork, read more in Banksy: A Relentless Market. A recent chat with successful British artist Sickboy (Sickboy podcast interview) revealed an artist that is comfortable with his position but still keeps a very hands on approach to the art world and has some reservations about the mainstream acceptance of urban and street art, while numerous artists that started working with street art now combine that with successful studio work such as Niels Shoe Meulman and JonOne amongst many others.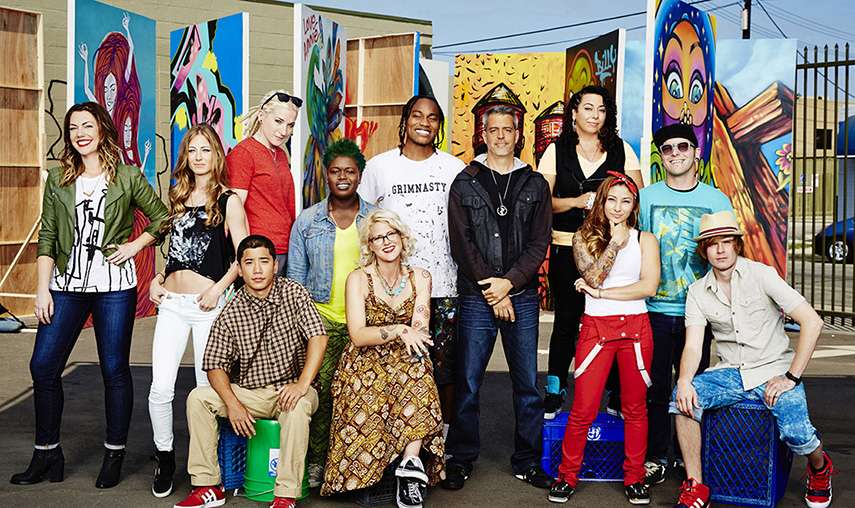 The Future
The question we have to ask ourselves now, are we becoming too saturated with urban and street art? What was once street art vandalism is now part of the mainstream culture, street art festivals are springing up everywhere from Hawaii to Chennai and Delhi in India and yes, they often provide us with excellent artworks to view. On the downside we find people like Justin Bieber creating 'illegal' graffiti in Brazil while his bodyguard looks on and the American reality TV show Street Art Throwdown (see Street Art Throwdown –Premieres February 3) which perhaps reveals street and urban art as the new rock 'n' roll. Any successful movement is copied and watered down and only time will reveal the knock on effects of the current popularity of urban and street art, one can only hope it inspires a new generation of creative minds rather than the establishment bleeding the scene dry. Take a read of Rebellion Versus Stardom about the work of Bambi and Mr Brainwash Vs. Invader.
For all the latest street art news sign up to My Widewalls today!