Surrounded by technology and influenced by the social media phenomenon, it would seem as though we have forgotten one of the truest meanings of photography, a side of it that today appears completely absent or even neglected. Once free of any other role but the one of being a visual preserver of memory, photography captured simple moments in life, happy family portraits, important events or just random situations; and often, this one photograph was the only thing left to remind us of these happenings, feelings, people, the past. One beautiful collections of such memories is on view at Dina Mitrani Gallery in Miami, in an exhibition titled Anonymous: The Fractured Histories of Found Photographs.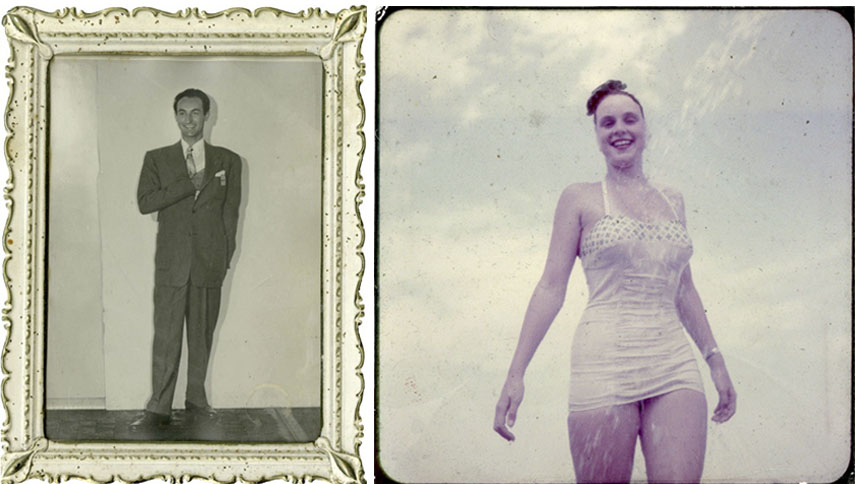 The Everlasting Memories of the Past
If we stop thinking about photography as an art form, where the aesthetics make the backbone of creation, or photography as a professional tool, aiming to promote a certain product, and instead we focus on that simple click of the shutter that will immortalize our lives on a piece of paper for decades to come, we begin to remember certain feeling that time made us forget. Imagine taking pictures for the sake of it. Imagine having only a certain number of shots you could use. Imagine not being able to see your image right after you took it, or being photographed by a man hidden beneath a black cloth. Imagine photographs taken without any rule or obstacles, photographs that were not taken for the audience of Facebook, but for a simple, physical photo album that connects generations of families and links the past to the present.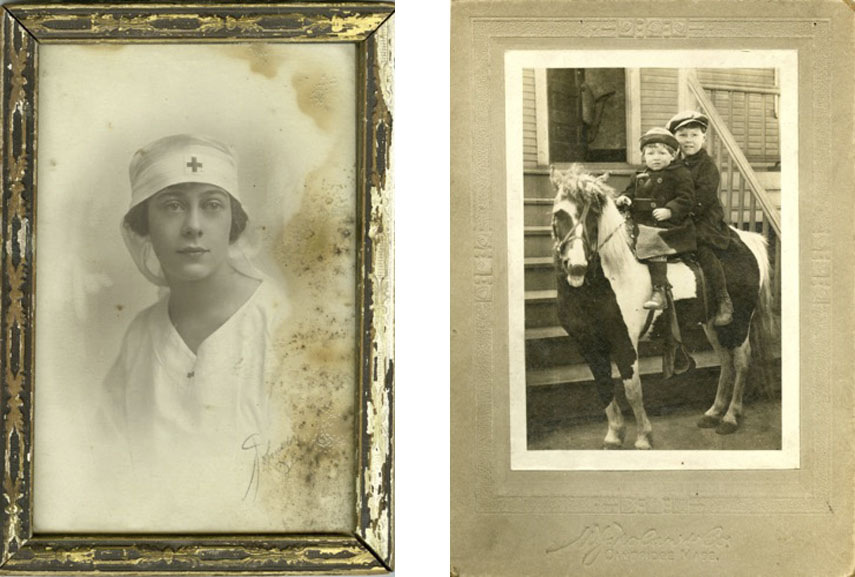 The Fractured Histories of Found Photographs
The images featured in the Anonymous: The Fractured Histories of Found Photographs exhibition at the gallery come in many shapes, sizes, conditions and forms. All of them represent a portrait, often bearing visible consequences of time and exposure: some of them are torn up, faded, scratched, painted over, burned, taped. Made by anonymous artist photographers, they were lost, left behind or thrown away, only to find a way to an art gallery, where the viewers can witness personal histories of people living all the way through the past century. Even though they can now be treated as artworks, they are still just simple holders of recollections that have survived through time and shall continue to live on.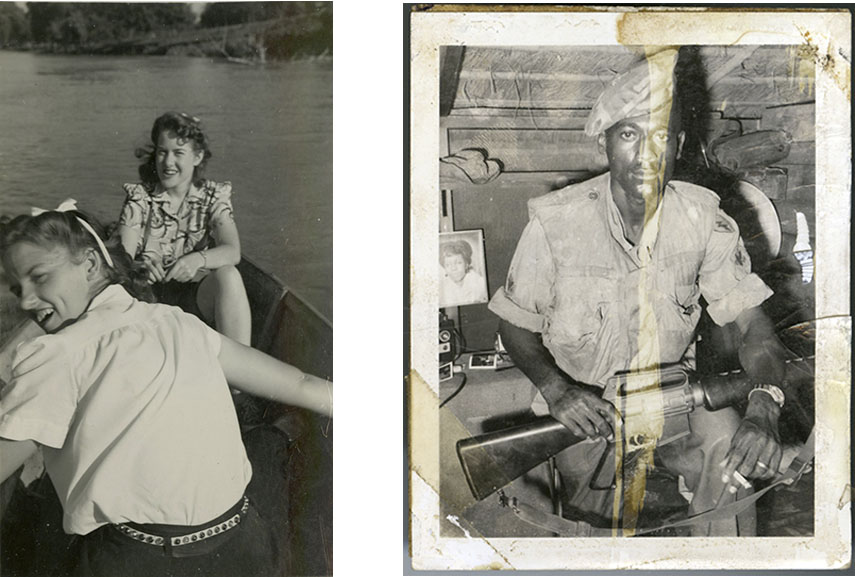 Anonymous Artists at Dina Mitrani Gallery
The show represents a unique stroll down the memory lane of complete strangers, that somehow feels familiar through the commonness of our lives. Aside from found photographs, the show features works on loan from the collections of Kevin Arrow, Francie Bishop Good, Gloria O'Connell, Ivan Santiago, Augusto Mendoza, Pip and Duane Brant, George Valcarse, and Abner Nolan, which range from tin-types and polaroids to slides and family albums. Anonymous: The Fractured Histories of Found Photographs exhibition opened on June 11th and will be up through August 29th 2015 at Dina Mitrani Gallery in Miami, USA. A special closing talk with Curator Peggy Levison Nolan will take place on August 20th. The images and objects currently range from $10 to $500.
Create your Widewalls profile for free and enjoy the best of our magazine!
Featured images in slider:
Anonymous: The Fractured Histories of Found Photographs exhibition 2015