A new, exciting exhibition is coming up at Corey Helford in California, titled Four and featuring that very number of contemporary artists: Redd Walitzki, Richard J. Oliver, Andrew Brandou and The London Police. The gallery, home to many prominent young painters, participated in the Los Angeles Art Show in January and hosted the Freaks and Americana: An Exploration of Big Top Culture show until a few days ago.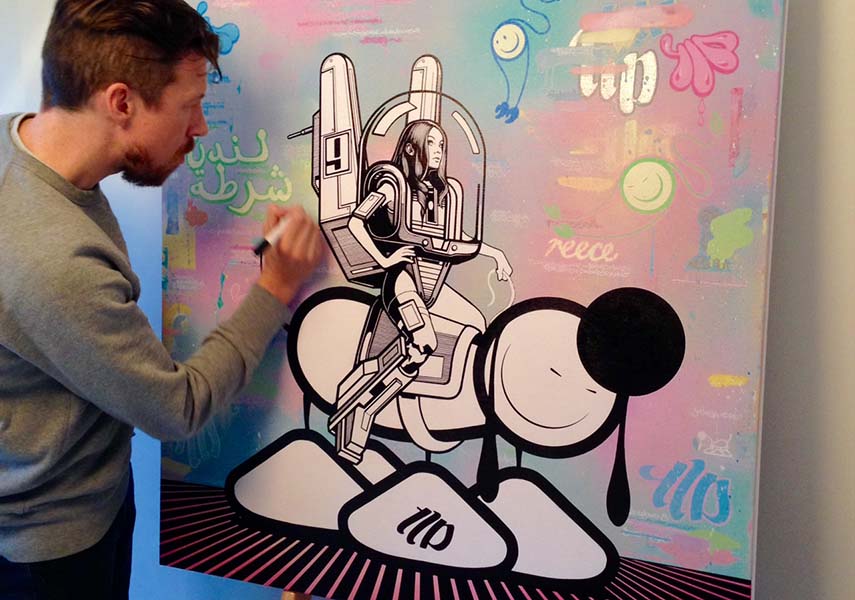 The Four
The upcoming exhibition is focusing on the variety in styles, techniques and visions of four creative minds and their unique approach to painting. They will channel their talent through a topic in common: the environment, comprehending many genres of the craft. Displaying the wonderful diversity, whether it's Walitzki's colorful and glittery portraits of women and their relationship with nature and themselves, Oliver's dreamy images of doll-like girls in all their beauty, or the more contemporary works of The London Police and Andrew Brandou, the show promises something for everyone.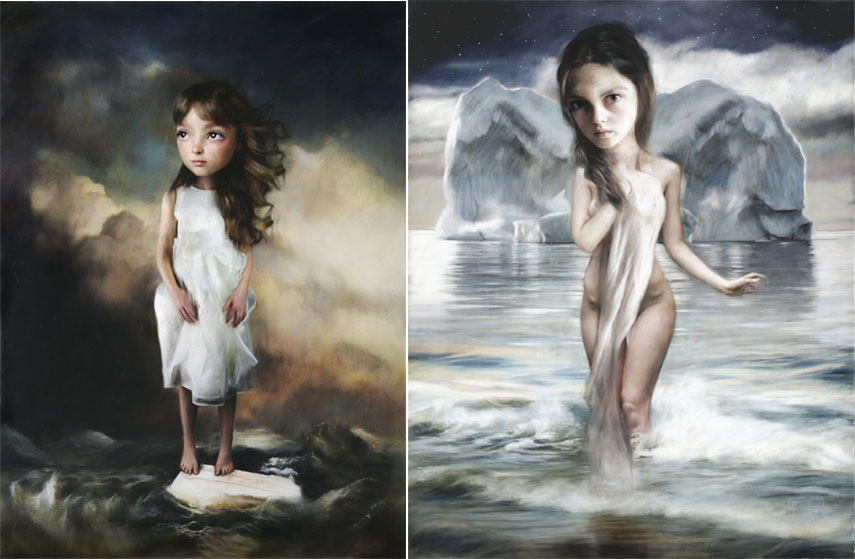 The Artists: Walitzki and Oliver
Redd Walitzki is a German based in Seattle, working in a wide range of mediums, such as painting, sewing, digital media, video, photography and ball-jointed-doll faceups. Her portraits, framed in both traditional and unconventional ways, depict femininity surrounded by flowers and dripping color in bright forms, making it a mirror of her own eccentric, but tender personality. Experiencing being a parent, the Welsh artist Richard J. Oliver transforms his concerns of his child growing up in a scary world into surreal imagery. His artistic production traveled from the dark paintings of his homeland's industrial demise to the telling of fairy tales that brought him back to his own childhood as well. A striking visual impact and elaborated skills take the viewer into a new world full of danger and dreams.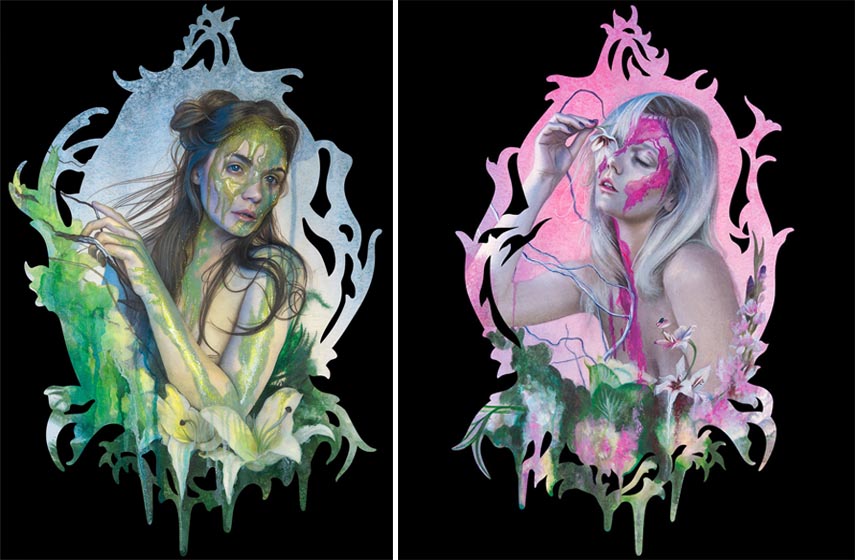 The Artists: Brandou and The London Police
The playful cartoonish scenery elaborated by Andrew Brandou draws inspiration from the artist's rich career in the world of illustration and animation. Being an art director and producer, he was involved in famous TV shows, like The Simpsons, SpongeBob Squarepants and Cosmos. He was published in many big magazines, books and other publications. The works featured in the exhibition explore symbolism in vibrant colors and call to mind the prints belonging to the Japanese art. On the other hand, the members of the English collective The London Police have come and gone, but the two who founded it are now back together in a quest to bring their famous "lads" back to life. Immersed in the fantasy cityscape straight from a comic book, these characters live the sci-fi lives, edged with think black lines and colored with unified blocks of color. Four will open at Corey Helford Gallery's Circa space in Los Angeles, USA on February 14th. The show will run through March 7th, 2015. Don't miss out on art! Sign up for My Widewalls today!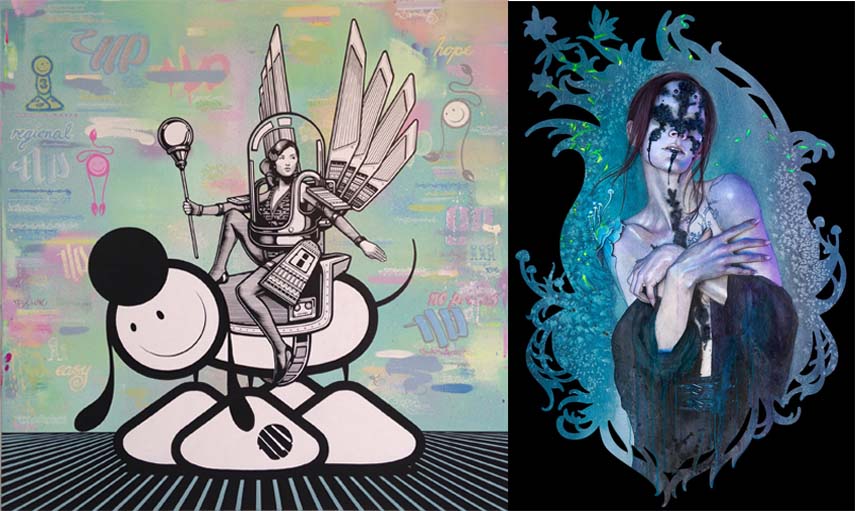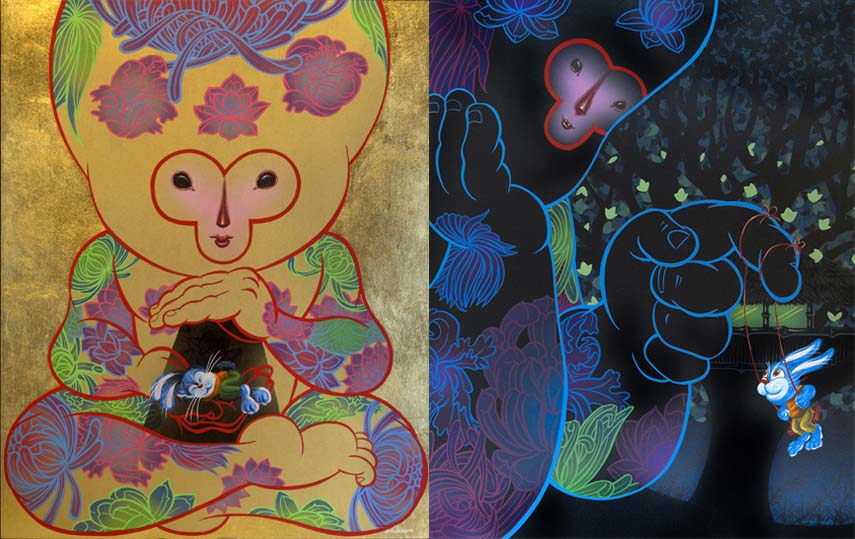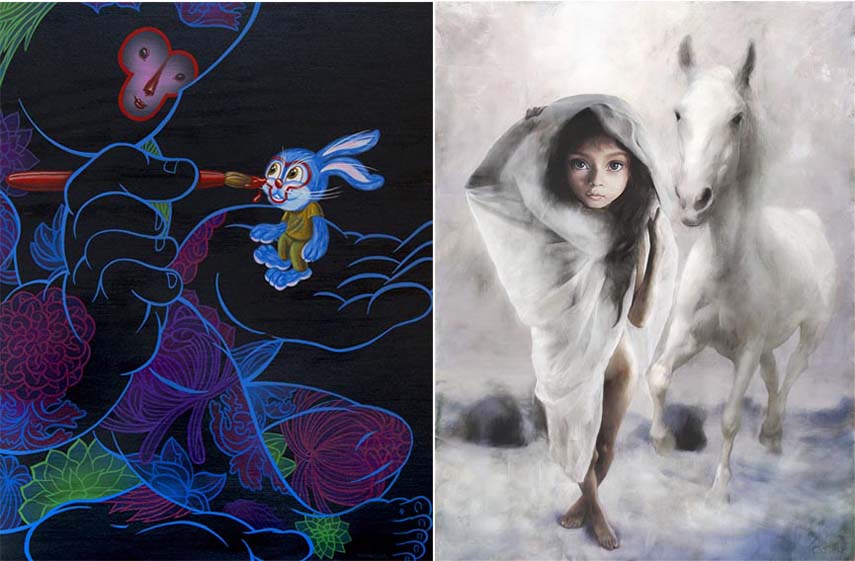 Images courtesy of Corey Helford Gallery.