If you are thinking about making a few home improvements this spring, you may want to visit the upcoming exhibition at FraenkelLAB gallery in San Francisco and get a few interesting ideas about your future space. Home Improvements group show will gather an array of multifarious artists assembled around the different, unusual concept of interior decoration. Each artist used his or her own skills and artistic vision in order to pay tribute to the array of overlooked home appliances and fixtures. Some participants found inspiration in old stereos and light switches, others in towels and toilet paper, but they all have one thing in common - the intention to make you rethink your idea of "the perfect home".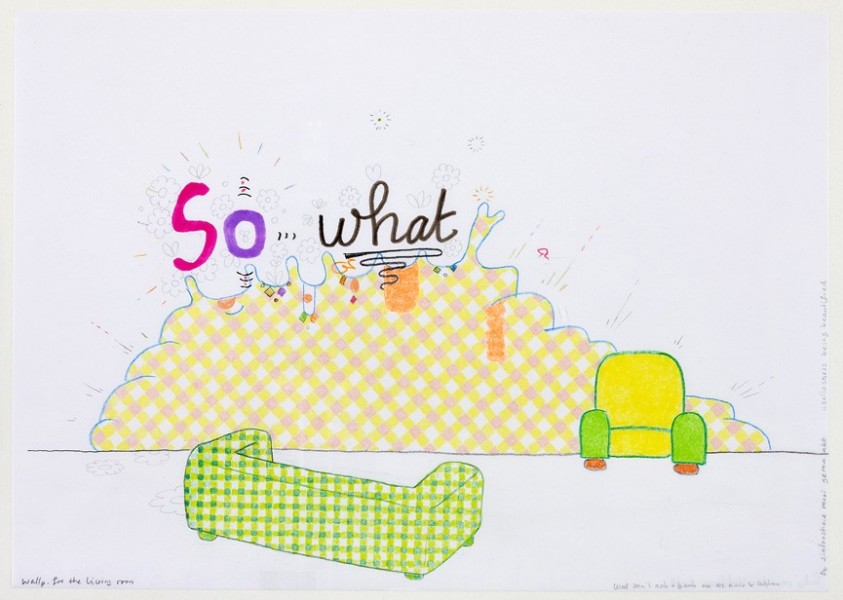 Eclectic Group Show Curated by John Waters
Home Improvements exhibition will be curated by the prominent visual artist John Waters. The celebrated artist and a director of such film classics as Pink Flamingos and Hairspray described the exhibition as a "celebration of the low-tech concept of 'remodeling'" that should make "any serious property owner want to throw caution to the wind, pack up their living space, and start over." Apart from curating the show, John Waters will exhibit his own piece at Home Improvements exhibition, a baby carriage with leather straps (made especially for his doll "son" Bill), entitled Bill's Stroller.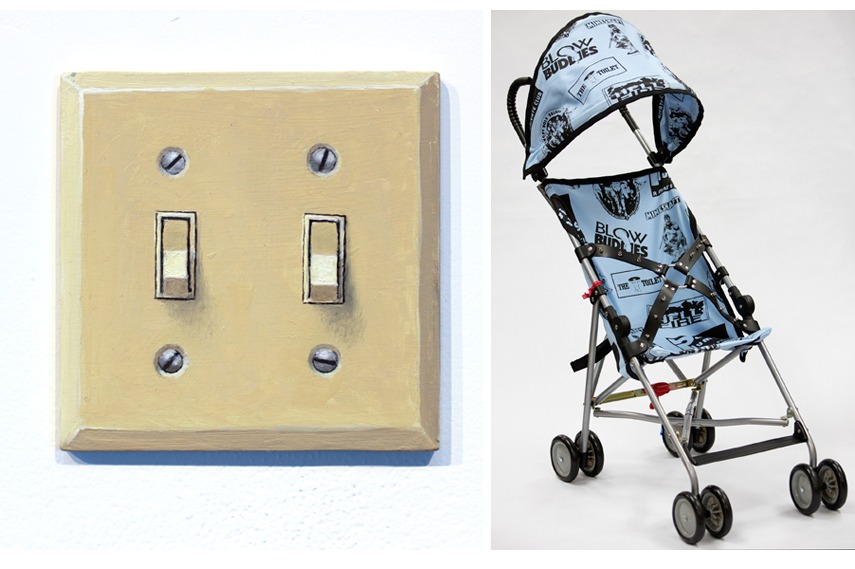 From Colorful Bags to Joyless Mirrors
British artist and musician Martin Creed, is known for making the best out of the materials and situations that are already created. The 2001 Turner prize winner used his minimalist approach and a variety of plastic bags to create an intricate composition entitled Work No. 2340. A drawing of a couch and a chair is all that artist Lily van der Stokker needed to create So What, a depiction of home leisure that we all know and love. A common house mirror served as an inspiration for the American sculptor Tony Matelli's dark and macabre Pray for Death artwork.
Home Improvements at FraenkelLAB Gallery
Home Improvements, an eclectic exhibition of works by twelve versatile artists will incorporate an array of paintings, sculptures, prints, photographs and drawings inspired by common household objects. From colorful drawings by gelitin and Lily van der Stokker to monochromatic minimalist works by Paul Lee and Gedi Sibony, Home Improvements will present a brand new notion of home to visitors of FraenkelLAB gallery. This intricate, thought-provoking group show will be on view from April 14th till June 4th, 2016 and it will represent the very first exhibition at the newly-opened gallery in San Francisco.
Featured images : Vincent Fecteau - Untitled, 2015, © Vincent Fecteau Photo credit Ian Reeves ; Karin Sander - KS 94 051, 1994,© Karin Sander, Courtesy Esther Schipper ; Paul Gabrielli - Untitled, 2013, Courtesy of the artist and INVISIBLEEXPORTS ; George Stoll - Untitled (9 pack orange), 1998, © George Stoll ; Left : gelitin - Unitiled, 2012, courtesy of the artists and Greene Naftali, New York / Right : Gedi Sibony Half Loaf, 2014, courtesy of the artist and Greene Naftali, New York Photograph: Elisabeth Bernstein  ; Left : Tony Matelli  - Pray For Death, 2011 © Tony Matelli / Right : Paul Lee - Triple Negative (2012), 2012, Images courtesy of the artist and Maccarone ;