Explosion of colors, shapes and ideas! That's how Fragmented Reality, group exhibition at Agora Gallery at New York City, could be explained in a nutshell. World is inexplicably twisting, turning, taking different shapes than we have used to, as six artists from all parallels have created six parallel universes that will be presented at Agora Gallery. Parts of those parallel universes are well known fragments of our own world, hence the name of exhibition. Works are executed in different styles, but each and every one of them is enticing curiosity inside of a spectator, and a wish to see more of it.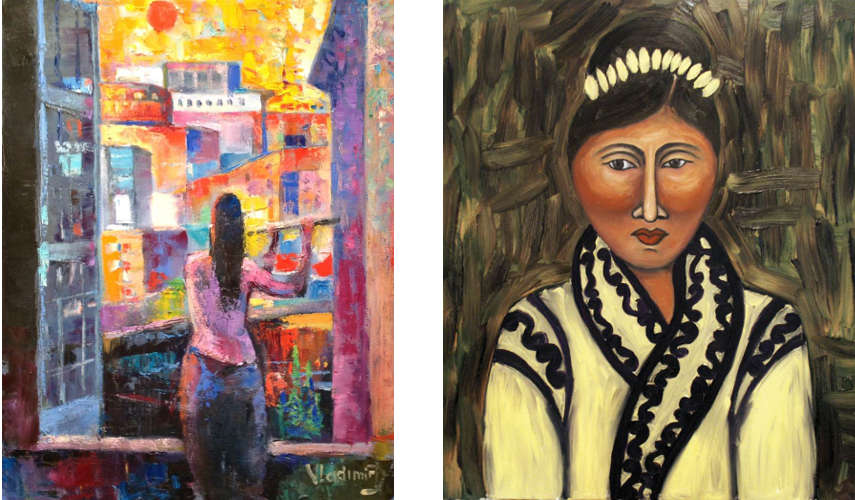 Vladimir Demidovich, Marchu Torres and Jian Jun An
As said, six artists will present their works at Fragmented Reality group exhibition at Agora Gallery: Vladimir Demidovich from Kyrgyzstan, Marchu Torres from Argentina, Jian Jun An from China, Klaus Grape from Germany, Iva Milanova from Bulgaria, and Farzad Golpayegani from Iran. Vladimir Demidovich was deeply and strongly moved and influenced by the artworks that he saw in the Louvre and Hermitage Museum. His studies of light and color have been executed in impressionistic manner, that fits so well when artist is creating landscapes, portraits and still-lives. Often, Vladimir Demidovich uses photographs for inspiration and basis of his works. Marchu Torres is inspired by Wassily Kandinsky, and her unusual cityscapes have distinctive lines and bright colors. She is depicting more the idea of the city, than the city itself: home as a symbol, and not a bunch of bricks, wood, and glass. Jian Jun An is drawing motifs and execution of his paintings both from the Western world and from his native China - he calls that the "lifeblood essence". He often experiments with various materials and gives his stable and steady compositions new energy with free-flowing lines. this way, his paintings are both realistic and expressionistic.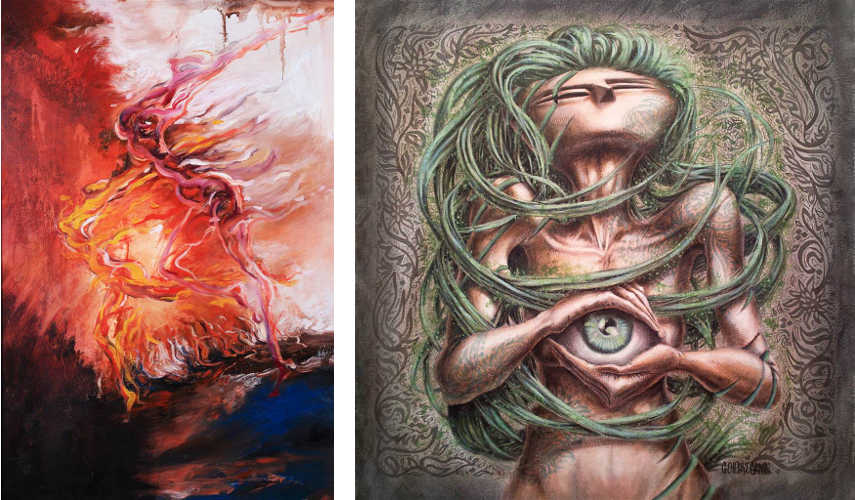 Klaus Grape, Iva Milanova and Farzad Golpayegani
Klaus Grape uses pure pigment to create layers and layers of paint on his canvases, thus often giving them another dimension. His works are highly textured and have all those "mountains" and "valleys", so they could almost be seen in two ways - the one is usual, frontal, "en face" view, and the other is from the side, observing painting's "profile". Iva Milanova is Bulgarian artist and art historian. Milanova draws her inspiration from domestic, local religious motifs and iconography, as she creates the mix of cultural heritage - from the Western world and from the Balkans. In 2011, at the 14th Beijing International Art Exhibition she received "Top Influential Artist" award. Farzad Golpayegani focuses on the symbolic capacity of the human body - he disassembles it, and then building a new one, often putting body parts where they weren't before the decomposition. Or, a double bass, or a harp, or metal patches - all with mathematical precision.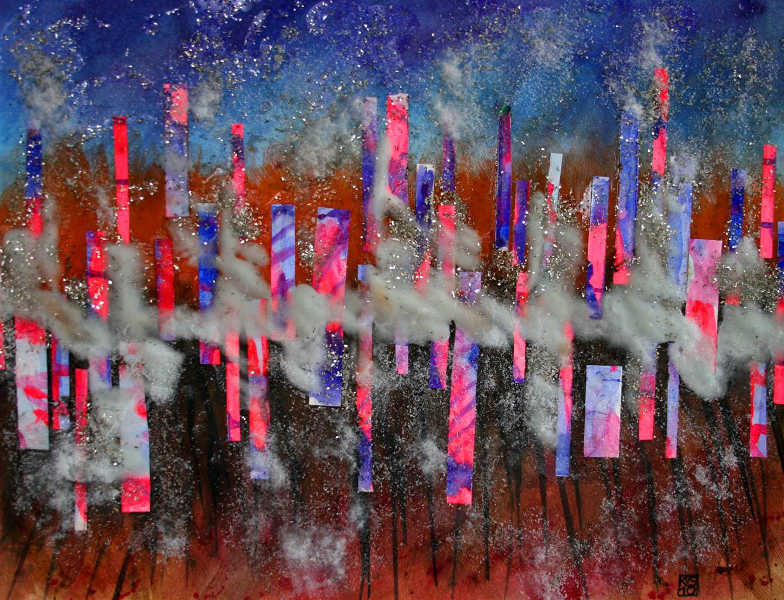 Fragmented Reality Group Exhibition at Agora Gallery
Agora Gallery was established by the late Miki Stiles, with a goal to create opportunities to artists that are entering the global art market. It is located in the middle of Chelsea art district (ground and second floor of 530 West 25th Street). The group exhibition Fragmented Reality opens on August 25, and it will be on display until September 12.
Sign up for My WideWalls for FREE and be up-to-date with contemporary and street art.
All images courtesy of Agora Gallery.