Backslash Gallery from Paris is ready for an amazing exhibition called Fragments, featuring selected works by two great artists, France Bizot and Sépànd Danesh (we recently wrote about Fahamu Pecou's exhibition at Backslash. Take a look!). The title of the show perfectly describes one of the main characteristics of the artists' works – images that are fragmented by an assortment of forms. Although the approach of the two artists is quite different, the fragmentation of forms and compositions move their works close to abstraction. France Bizot and Sépànd Danesh propose different approaches to certain forms of figurative gestures and spatial geometry. The artists have different backgrounds and styles, yet their interest in the relation between form and space is something that connects their amazing artworks.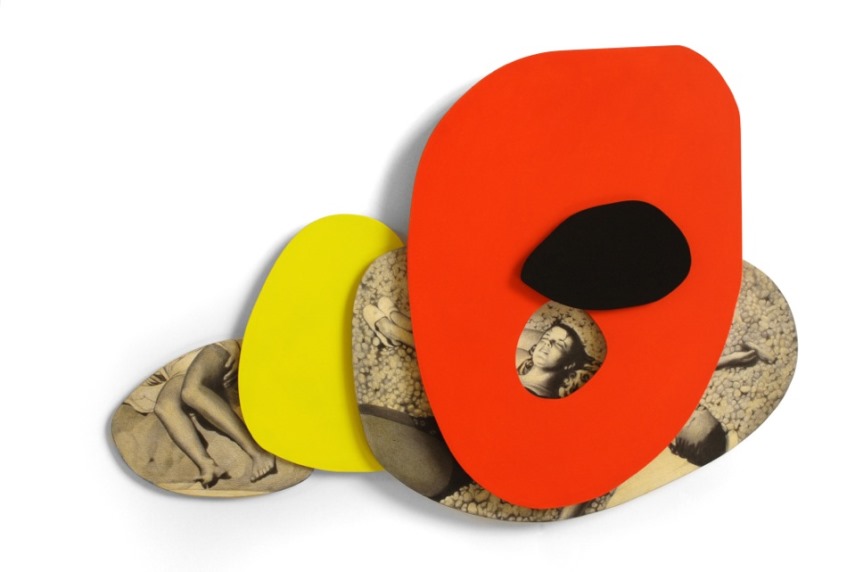 France Bizot and Sépànd Danesh – Histories, Memory and Subconscious
Individual histories and experiences by both France Bizot and Sépànd Danesh have influenced their different styles and subjects a lot. Sépànd Danesh is a French-Iranian artist, whose every work confesses the evidence of a loneliness that is not imposed, but ruled by the own history of the artist, whose family fled Iran. Living in France, Danesh plays with his double identity, and explores the themes such as the subconscious and memory (for more artists interested in memory, take a look at works by Andrea Geyer or Charles Gaines). One of the main themes in Danesh's painting is a corner – a symbol of inability to move forward. The works by Paris-based artist France Bizot are also highly introspective. She previously worked as an art director in the advertising industry, but in 2002 she decided to concentrate on her career as an artist. Bizot recently began a series of drawings exploring social networks, Facebook and Google in particular (if you are interested in social networks, read the article about "dangerous liaisons" between Instagram and street art). However, her work is focused on images that are based on details from old photographs that are linked to her personal history.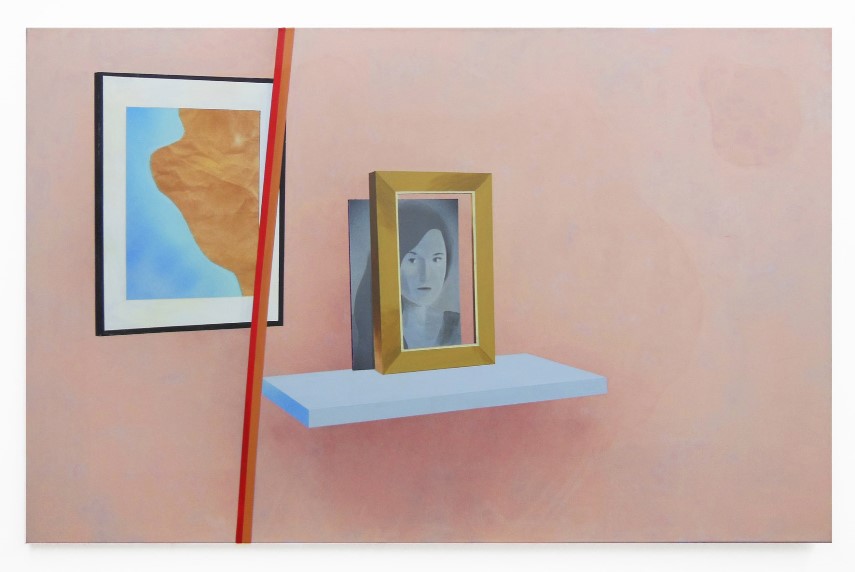 Investigating the Roots
As we already mentioned, both France Bizot and Sépànd Danesh are interested in researching their own personal histories. Of course, they use different methods and techniques. France Bizot has just begun with the production of a series of three-dimensional drawings whose images are based on old personal photographs. By using surrealist imaginary, Bizot uses geometric figures to bring rhythm to the images. As a result, each drawing gives free rein to the imagination and reflects the desire of the present moment, and a decisive refusal to any prepared gestures. On the other hand, Sépànd Danesh's works are motivated by the symbol of a corner: corner as a place for meditation and corner as a place from where no one can move forward. His works are summaries of his own thoughts and contemplation – nothing is left to the subconscious.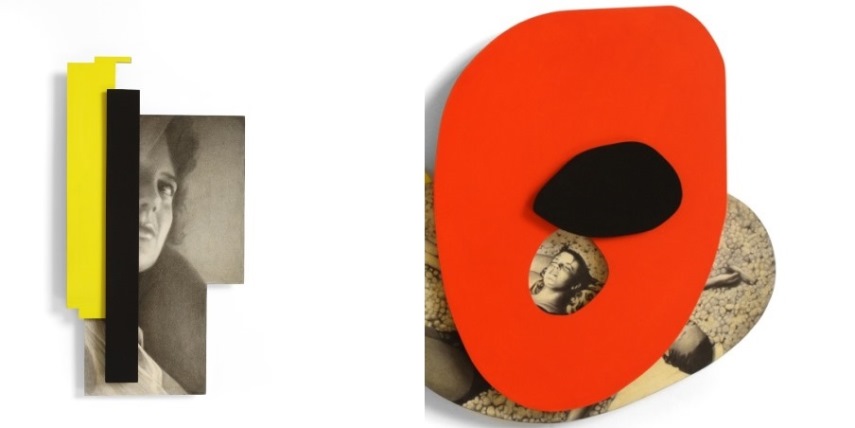 Fragments - France Bizot and Sépànd Danesh
The works by both France Bizot and Sépànd Danesh will be on sale during the Fragments exhibition at Backslash Gallery. Price range for France Bizot's drawings is 1500 - 2500 Euros, while the range for Sépànd Danesh's paintings is 5000 - 6000 Euros. Sépànd Danesh has just entered the gallery's roster and will have a solo exhibition at the gallery in February - March 2016. The Fragments exhibition will be on view from September 5th until September 26th, 2015, at Backslash Gallery in Paris. The opening ceremony is scheduled for September 5th, from 2pm to 9pm.
Sign up for My Widewalls, and be informed about upcoming exhibitions! It's Free of charge!
Featured Image: Sépànd Danesh - Untitled, 2014
All Images courtesy of Backslash Gallery, Paris.