There is a number of artists who came to prominence after their death, and the reasons for that vary depending on the context. The oeuvres of the ones who committed suicide young evoke a special kind of interest and reveal specific sensibility and emotional drive.
Such is the oeuvre of American photographer Francesca Woodman who was sort of an artistic prodigy. She managed to construct an authentic, subtle and fragile aesthetic which was not critically recognized during her lifetime. The body of work Woodman produced in Italy will be soon on a display at Victoria Miro gallery in Venice, so this exhibition will once again give an homage to this prolific woman photographer.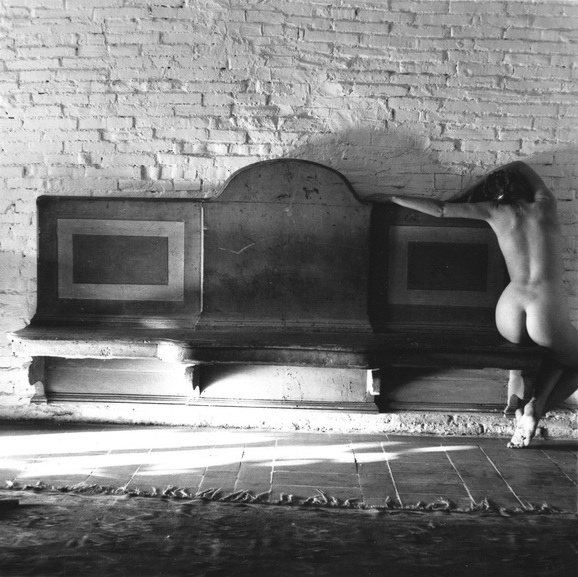 The Italian Times
Although she was born and raised in the United States, Francesca Woodman perceived Italy as her second home. The artist lived in the city of Florence shortly as a child and spent several summers in Tuscany since her parents bought a farmhouse there. At the age of thirteen she started photographing, so her complete body of work made until she passed away at age twenty-two was closely related to Italian art and culture.
Woodman was quite fascinated by the works of Florentine masters such as Giotto and Piero Della Francesca which reflected on the way she composed the shoots. On the other hand, the artist was well connected with the artistic peers of her generation. Through Giuseppe Gallo and Enrico Luzzi, Woodman became acquainted with the art space located in Pastificio Cerere, run by artists who became known as the San Lorenzo Group. There she made some of her most captivating photos and became friends with the young painter Sabina Mirri, who was one of her favorite models.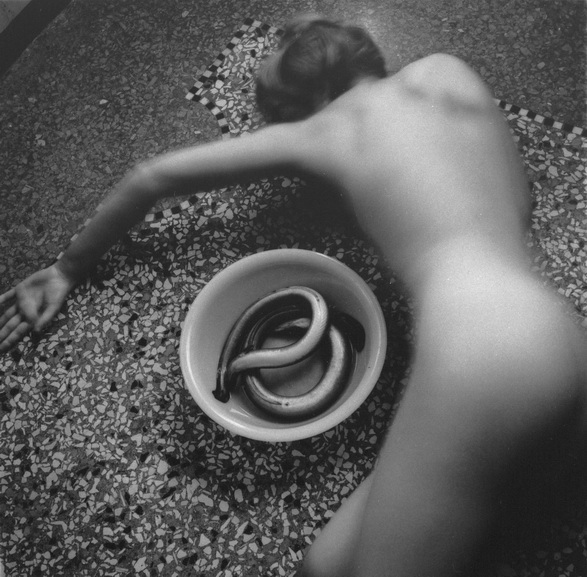 Few Words About The Selected Works
The exhibition features Italian images, even those made 1977 and 1978, during the fruitful year she spent in Rome at the Rhode Island School of Design's European Honors program. The photographs show a range of influences from Surrealism and the works of Duane Michals to Gothic literature and fiction. Majority of them are centered on the representation of her own body, so it can be concluded that Woodman was absorbing certain performative elements of feminist provenance.
By depicting her own naked body and a single prop, the artist combined elements of classical and surrealist sculptural poses in order to express both her personal feeling of alienation and estrangement, as well as to emphasize a general media misuse of the female body.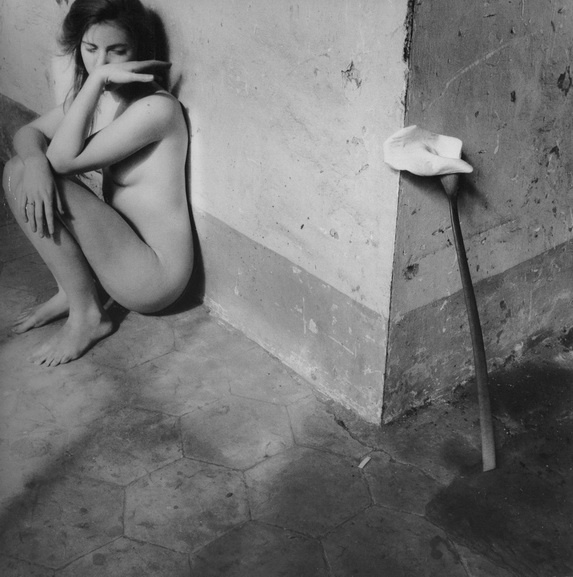 The Photographs Of Francesca Woodman at Victoria Miro
These works will be shown in Venice for the first time, so this exhibition tends to bringWoodman's photographic practice closer to the Italian cultural context. Therefore, this occasion can be perceived as a form of retrospective since it will provide a fresh insight in the most important part of the promising production of an early deceased artist which has triggered exceptional public and critical interest.
The exhibition Francesca Woodman: Italian Works will be opened at Victoria Miro in Venice on September 15th and the audience will be able to see the exhibition until December 15th, 2018. The private view will be held on September 15th, from 5:30 to 7:30 p.m.
Featured image: Francesca Woodman - Untitled, Rome, Italy, 1977 – 1978. Gelatin silver estate print, 20.3 x 25.4 cm / 8 x 10 in © Charles Woodman. Courtesy Charles Woodman, and Victoria Miro, London/Venice