Many religious places in India have been destinations for all kinds of people who are in search of contemplation, peace and inspiration. Business people travel to Hindu and Buddhist temples and holy places in order to contemplate their future projects, many others travel just for the beauty and calm of these religious sites in India, while artists often travel there in order to get inspiration (Eastern religions often insist on self-reflection and meditation). His first trip to the subcontinent by Francesco Clemente influenced this famous Italian master and largely shaped his entire life and career. The Blain|Southern gallery from London organizes an exhibition of 108 works on paper by Francesco Clemente, all of which are delicately and intimately scaled. The show is entitled Emblems of Transformation.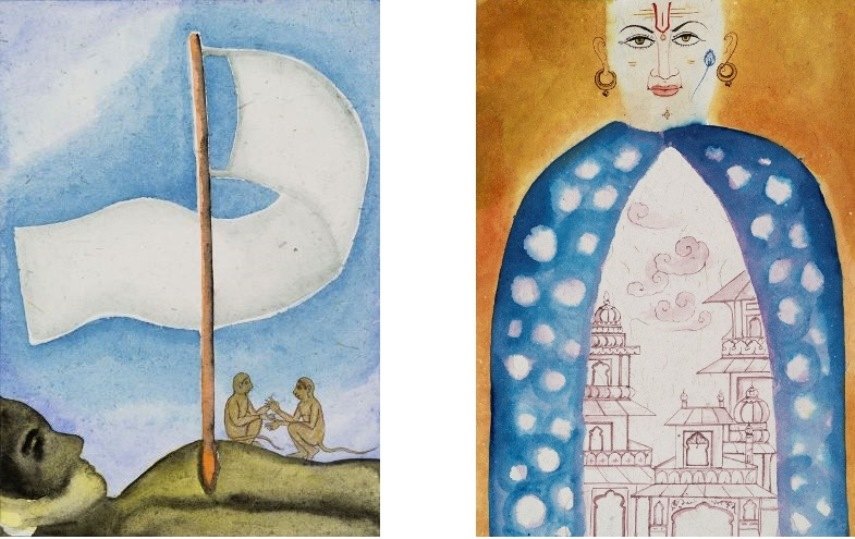 Francesco Clemente: Neo-Expressionism and Life in India
Francesco Clemente is a globally recognized Italian contemporary artist who divides his time between New York and Varanasi in India. His career spans over four decades during which he has achieved international acclaim and became quite famous for his neo-expressionist drawings usually dealing with the themes of both religion and spirituality. Francesco Clemente's work for the most part depicts both the human form (in its entirety or metamorphosing between human and animal) and symbolic motifs. Although Francesco Clemente himself was influenced by the aesthetics of conceptual art in the beginning of his career, neo-expressionism eventually became a movement Francesco Clemente is usually linked to. One of the most important parts of his career happened in the beginning of the 1980s, when Francesco Clemente initiated a series of collaborative paintings with Jean-Michel Basquiat and Andy Warhol, as reaction against a wave of anti-painting sentiment among critical circles. He is also known for being influenced by Indian culture and dominant religions from South Asia. Throughout the 1970s he exhibited works that reflected his interest in the contemplative traditions of South Asia, and he continues to work with Indian motifs even today – which will be on view during the show at Blain|Southern gallery in London.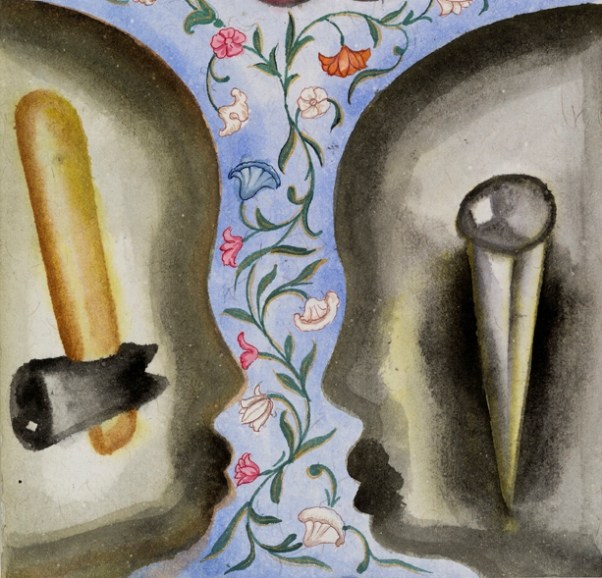 Francesco Clemente: Emblems of Transformations
Francesco Clemente first travelled to Indian subcontinent in 1973, and has lived and worked there at different phases of his life. Continuing a long-standing relationship with the medium of watercolour, Francesco Clemente presents new drawings and paintings at Blain|Southern gallery in London. The featured paintings at Emblems of Transformations show include miniature elements chosen and suggested by Clemente himself, and executed by a family of Indian miniaturist painters from a workshop from Rajasthan; which is not the first time Clemente works with Indian craftspeople. The 108 paintings in the suite reference the number of beads in the japa mala, commonly used by Hindus and Buddhists during prayer. Each one is like a fragment of a whole and yet presents a space or context in its own right. The compositions are full of symbols which Francesco Clemente uses in order to reconcile all apparent oppositions - life and death, earth and water, light and dark, internal and external.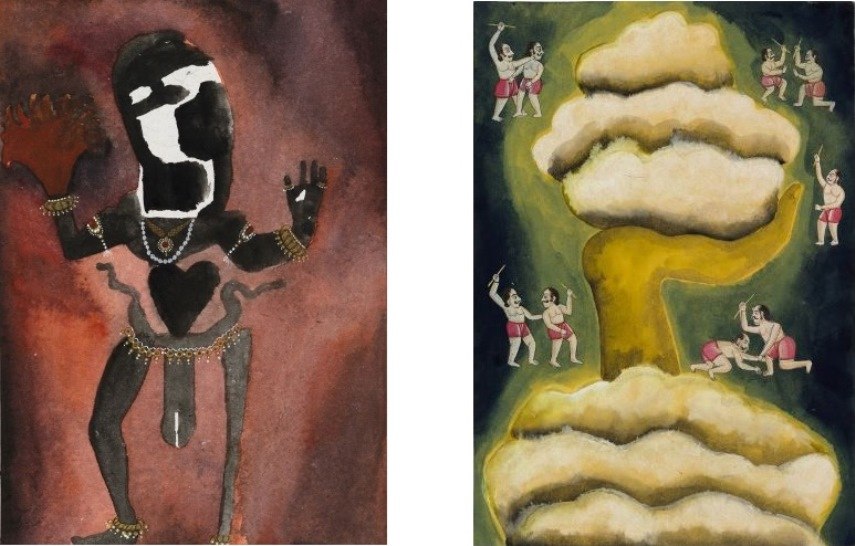 Francesco Clemente at Blain|Southern gallery in London
After presenting its masters and their artworks at some of the most important fairs in the world (the last one being Art Cologne 2015 and SP Arte 2015), Blain|Southern gallery continues its activities in promoting extraordinary contemporary art. This time, the gallery offers to all visitors to view and enjoy the beautiful works by Francesco Clemente, on the show Emblems of Transformations. The show will be on view from April 29th until June 27th at Blain|Southern gallery in London.
If you want to be informed about upcoming exhibitions, sign up for My Widewalls!
Featured Image: Francesco Clemente -  Emblems of Transformation 86 (detail)
All Images courtesy of the Francesco Clemente and Blain|Southern.