One of the many interesting aspects of the history of the Roman Empire is the sexual perversity of its rulers. Being an Emperor gave all the excuses in the world for the most deviant behaviours there are: sex between relatives, children, animals and corpses are only some of the stories we hear about today. Think unlimited sexual imagination and an endless amount of slaves at your absolute disposal, and the stories no longer comes as surprise. Think emperor Nero, who lost his virginity to his mother, or Tiberius and his group of young boys, in a room filled with pornographic imagery on the walls, which served as a sort of an illustrative guide. But perhaps the craziest of them all was Caligula, who ruled between AD 37 and 41 and whose debauchery inspired the creation of two distinct artistic video projects. One is the 1979 feature-film of the same name, and the other is a pretend-trailer of its remake, made by Italian artist Francesco Vezzoli.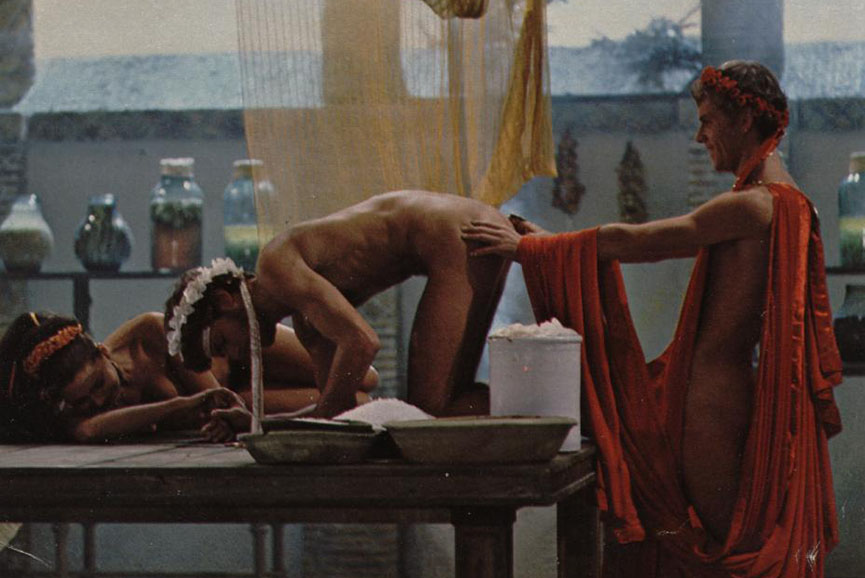 Roman Days of Sexual Dissipation
The interest that Caligula sparked in Francesco Vezzoli and the late writer Gore Vidal, who wrote the original script for the 1979 film, seems to lay in the emperor's infamous personality. He is said to have been an insane ruler whose perversity was related to his poor government, as it often happens in the Roman Empire. He was self-absorbed to the point of wanting a statue of himself for his worship, a great money-spender on fun and personal satisfaction, a killer on a whim and a sex addict. According to the philosophers of his time, Caligula slept with other men's wives and then bragged about it, turned his palace into a brothel, and notoriously slept with his own sisters, Agrippina, Drusilla and Livilla. Another legend says he would ride along Rome with Drusilla, whom he also married, masturbating with one hand and throwing golden coins into the crowd with the others.
Caligula 1979 video trailer, directed by Tinto Brass and produced by Bob Guccione
The 1979 Feature Film
When someone decides to do a feature film on a character with such sexual appetite, it is easy to expect much of explicit pornographic content. This was the intention of Bob Guccione, the producer of the 1979 Caligula movie and the founder of men's magazine Penthouse. But Gore Vidal, the film's screenwriter, had a more historical narrative in mind. When the differences between the two could not be settled, Gore Vidal went to court and removed his name from the title. Same thing happened to the director Tinto Brass, who refused to film unstimulated sexual content. Nevertheless, the movie was made, with all the hardcore sex and violence too, as it featured scenes of full-frontal nudity, masturbation, orgy, even various sexual games, filmed in style of a pornographic video, only in high production and with better aesthetics. As such, it had met with legal issues and controversy, although today it is still considered a cult classic.
Francesco Vezzoli - Trailer for a Remake of Gore Vidal's Caligula, 2005
Francesco Vezzoli and Caligula - A Greater Statement
Some 25 years later, Italian artist Francesco Vezzoli got involved in his own, much more contemporary interpretation of Caligula. Known for working with international actors and actresses, he lined up stars like Benicio Del Toro, Milla Jovovich and Karen Black to appear in his fake promotional video entitled Trailer for a Remake of Gore Vidal's Caligula. Created for the 2005 Venice Biennale, the work is a 5:19, 35-mm video filmed in a neo-Roman villa in Los Angeles, and it also featured togas and jewellery designed by Donatella Versace. This one, too, features both male and female nudity, though the film's focus seems to be set more on the lavish lives of the protagonists, who indulged in their pleasures surrounded by luxury. It draws a portrait of Caligula in all his erotic fleshpot, as horny and demanding as ever.
Francesco Vezzoli's Trailer for a Remake of Gore Vidal's Caligula was always meant to be understood as a parody, with political satire in its core. The artist draws attention to how contemporary art, intentionally or not, turned into some sort of entertainment industry, led by the lust for power and a desire for visibility that is present in other aspects of life as well, such as politics and religion. It also reminds the viewers of the controversy behind the 1979 film. The trailer is introduced by Gore Vidal himself, who saw the video as "a great art form", probably closer to his original visions of the movie. In addition to that, two members of the feature film, Hellen Mirren and Adriana Asti, appear in the 2005 work as well, and Francesco Vezzoli appears as Caligula himself.
The trailer was one of the hottest events at the 2005 Venice Biennale. It was also screened at the 2006 Whitney Biennial and shown at Gagosian Gallery, as part of Francesco Vezzoli's first commercial exhibition in the United States.
  Editors' Tip: Francesco Vezzoli
Francesco Vezzoli has become famous for a body of work that belies both a fascination for and a revulsion toward celebrity culture. His wide-ranging works create a thriving nexus of art, celebrity, fashion, and cinema that is reflected in his splashy live performances. This book is the definitive monograph of the celebrated Italian artist, organized as a seductive anthology of projects, each introduced by a distinguished art critic, curator, or chronicler of modern culture. These enduring collaborations reveal the many touchstones that make up the artist's universe: modernity and retro, Hollywood Babylon and personal obsessions, icons of camp and high culture, haute couture and kitsch. Produced in close collaboration with the artist, the book design features a die-cut case and embroidered pages.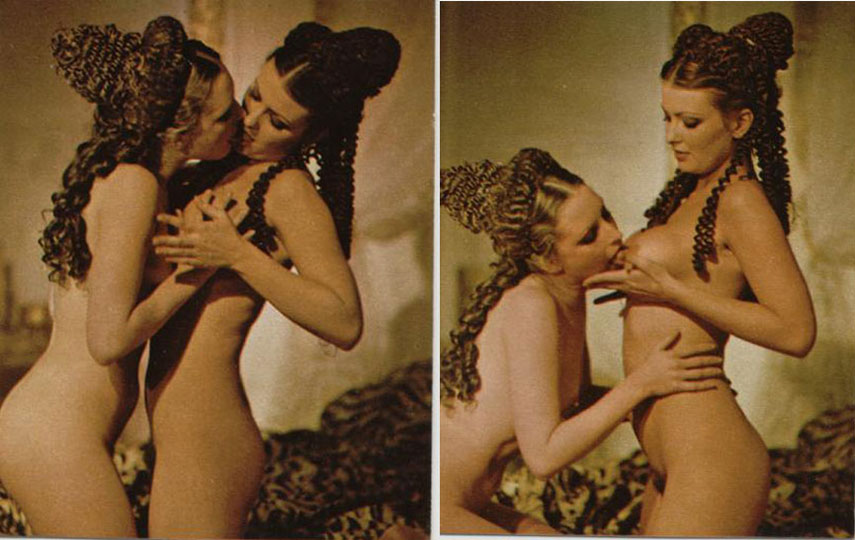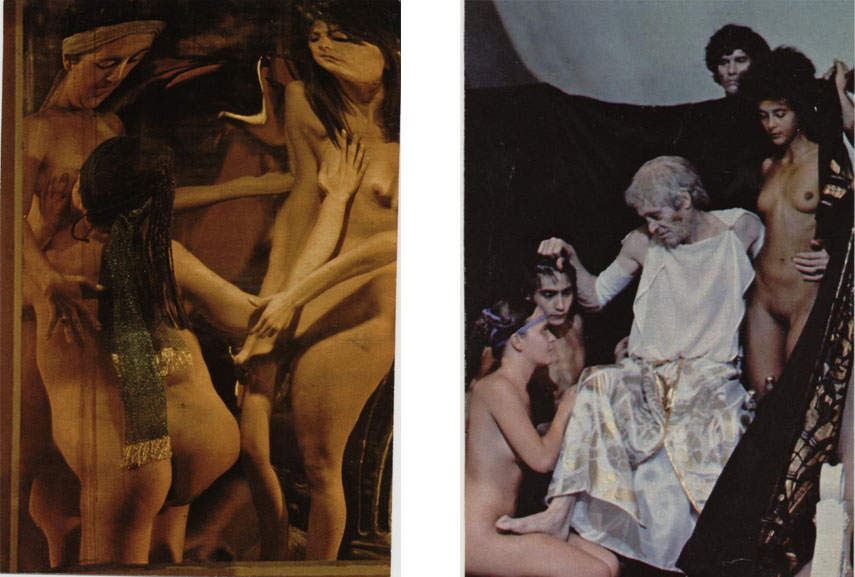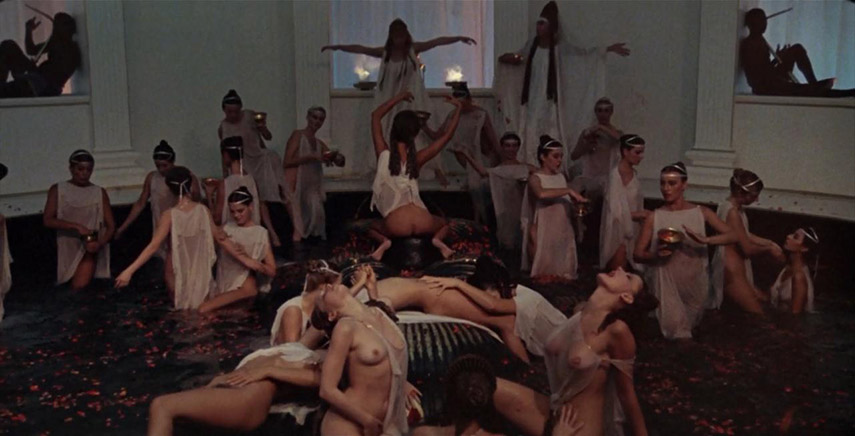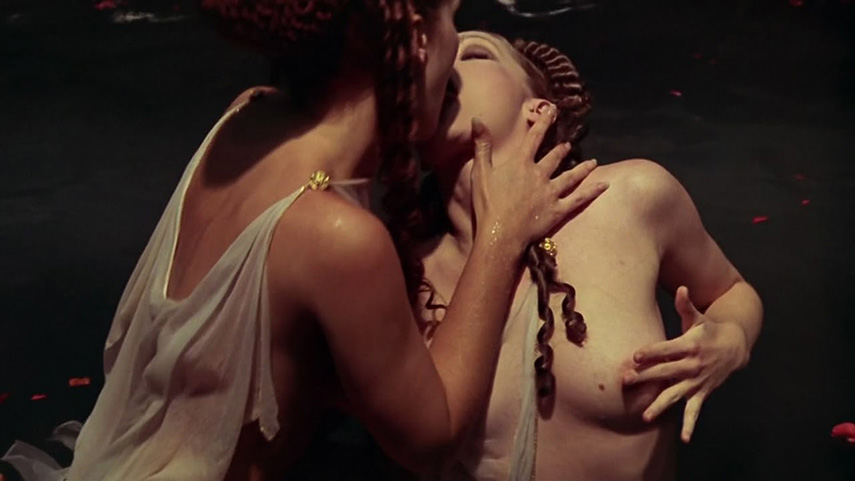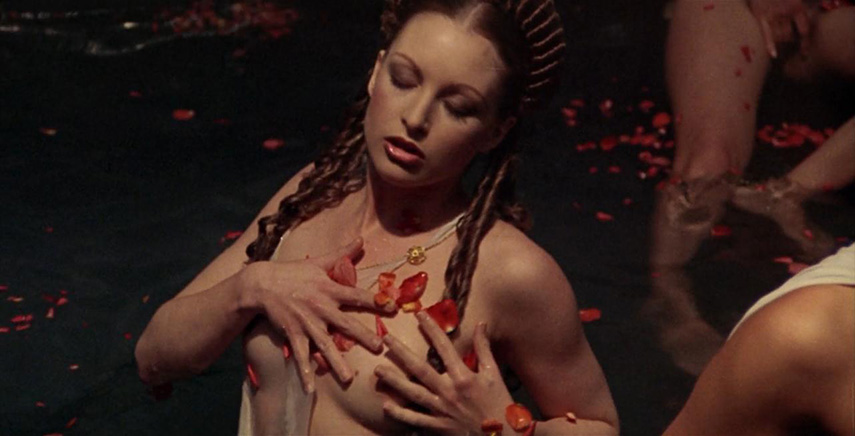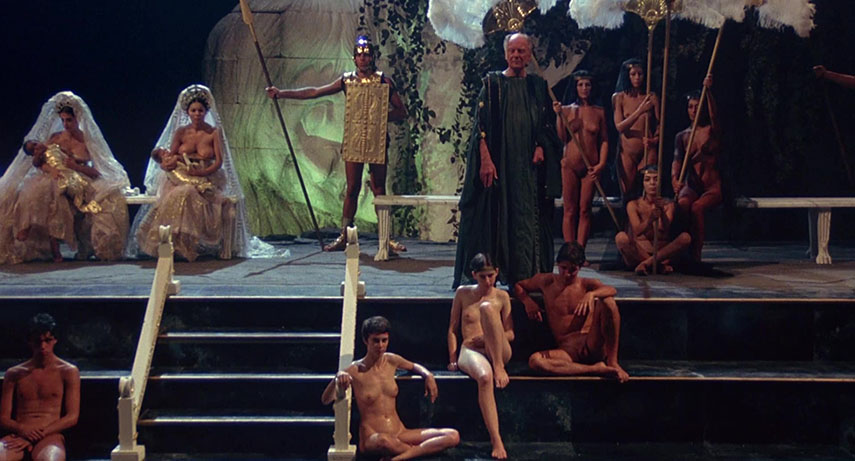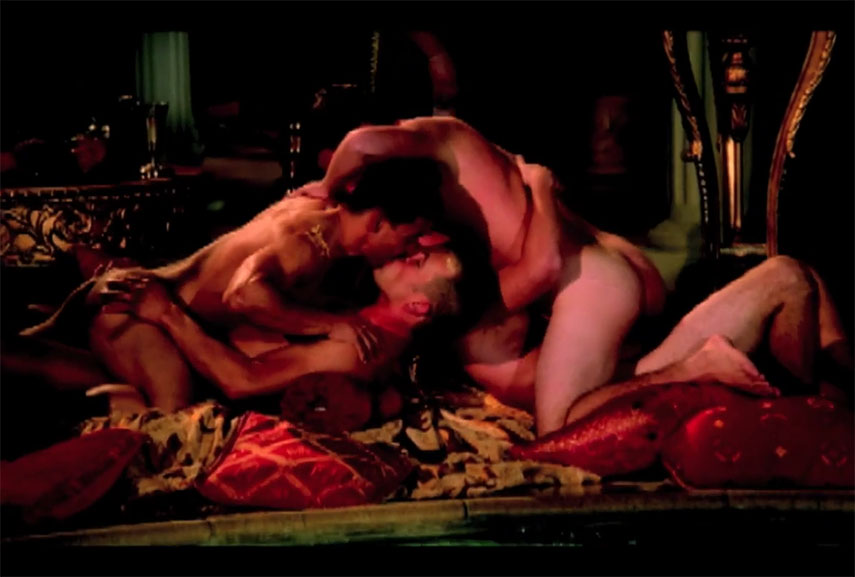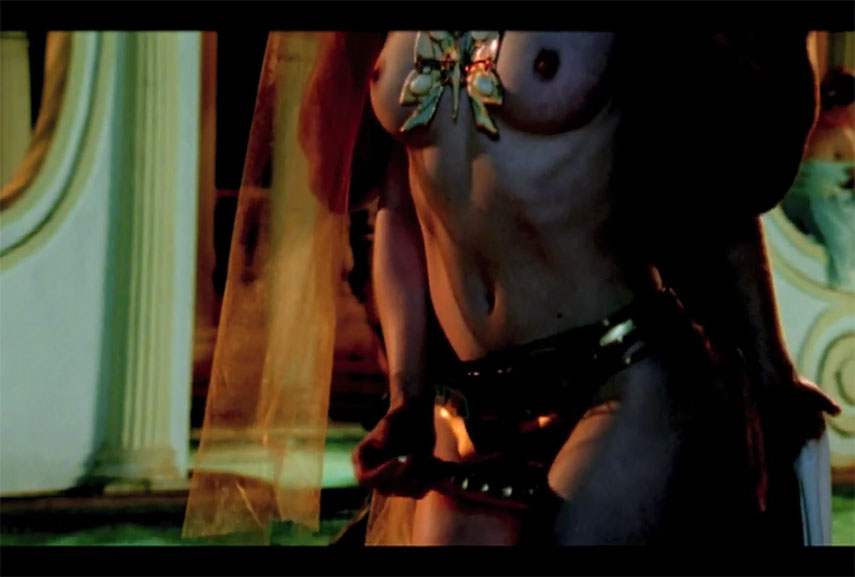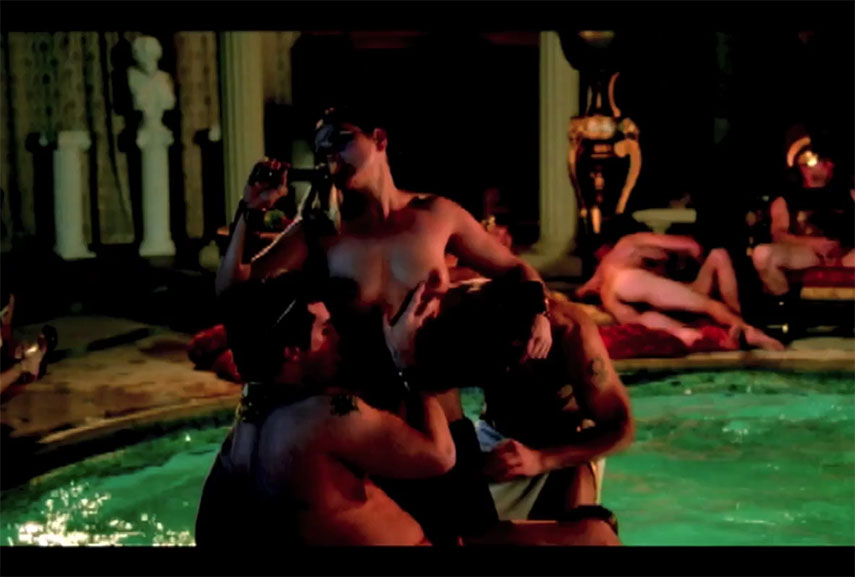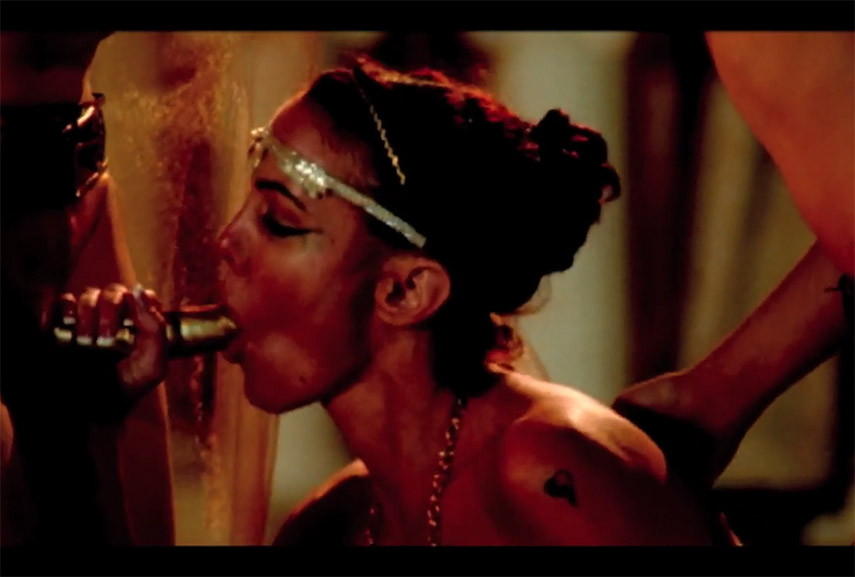 Featured images courtesy of caligulathemovie.com. All images used for illustrative purposes only.