Francis Alÿs: Ciudad Juárez projects is the name of the exhibition which will bring some of the newest artworks of the renowned artist Francis Alÿs to the audience in London's location of David Zwirner Gallery. It is going to be the first solo show of the artist in the capital for the last fifteen years, and altogether third solo exhibition of his presented by David Zwirner. This time, the audience will get the chance to see his multimedia work made throughout the period between 2010 and 2015, which covers everything related to Ciudad Juárez in Mexico. This border city was ahead of a bright and prosperous future, but then the narco-violence and drug-related business ruined it and left the city in a deep crisis.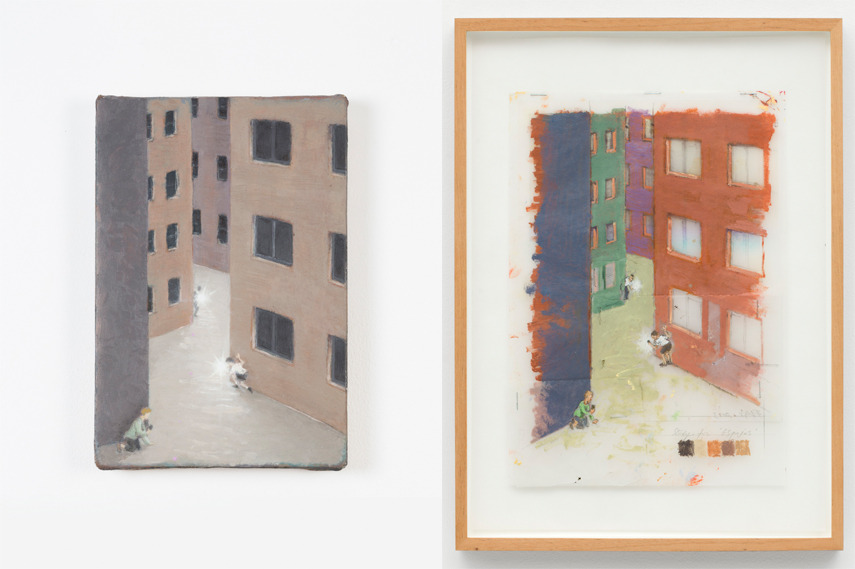 Socio-political Situation defines Artistic Actions
Francis Alÿs captured the devastation of the city with a camera and a series of sketches, drawings, and paintings, as well as various public actions and installations. All of his works related to Ciudad Juárez are going to be presented at the upcoming exhibition. Born in Belgium and based in Mexico City since 1986, Francis Alÿs has witnessed some of the most notorious violent happenings in the 'drug war' that is going on between various narco-gangs in Mexico. In a way, his three-decade-long career has been marked by the sociopolitical and geopolitical movements around the world. He became somehow fascinated with the conflicts in border regions, so he travelled the world to make artworks in micro-locations such as the Strait of Gibraltar, Jerusalem, the Turkish-Armenian border, the open water between Havana and Key West, Florida, or the Panama Canal Zone. Alÿs's main premise is that conflict areas inevitably link art with politics and that in those zones political and socioeconomic situation define artistic actions by default.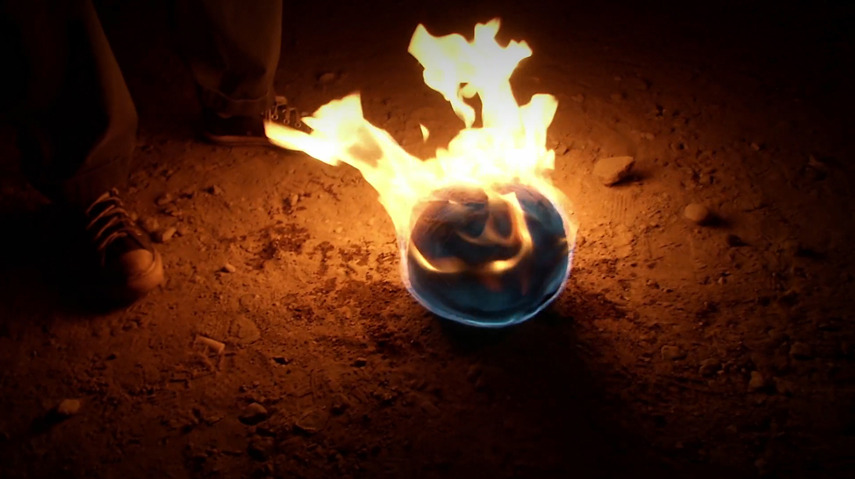 Flaming Ball of Hope
That is why Ciudad Juárez became interesting for Francis Alÿs as a prospective art project. As the city placed on the US-Mexico border, opposite to El Paso, Texas, Ciudad Juárez had its violent peak in 2010. Since then, it has been known for a heavy social and economic crisis, displacement of the citizens, extortion, drug trafficking and the neverending fight between rival narco-cartels. Ciudad Juárez has become 'the ghost town' with many abandoned buildings and destroyed landscapes. Alÿs's collection of multimedia art pieces circles the whole image of the devastated city. This can be best seen in the major video installation named Paradox of Praxis 5: Sometimes we dream as we live & sometimes we live as we dream, made in collaboration with Julien Devaux, Rafael Ortega, Alejandro Morales, and Félix Blume, which was Alÿs's attempt to put a light on the idea of trying to create something positive out of a completely negative situation. So, the film is showing Alÿs kicking flaming soccer ball trough the night. With the darkness of the night as a clear metaphor for the obscure problems that the city has, and with a ball of fire seen as a ray of hope, Francis Alÿs doesn't offer quick solutions to problems. He prefers bringing up the open questions, especially ones related to the artists' role in the time of an all-around crisis.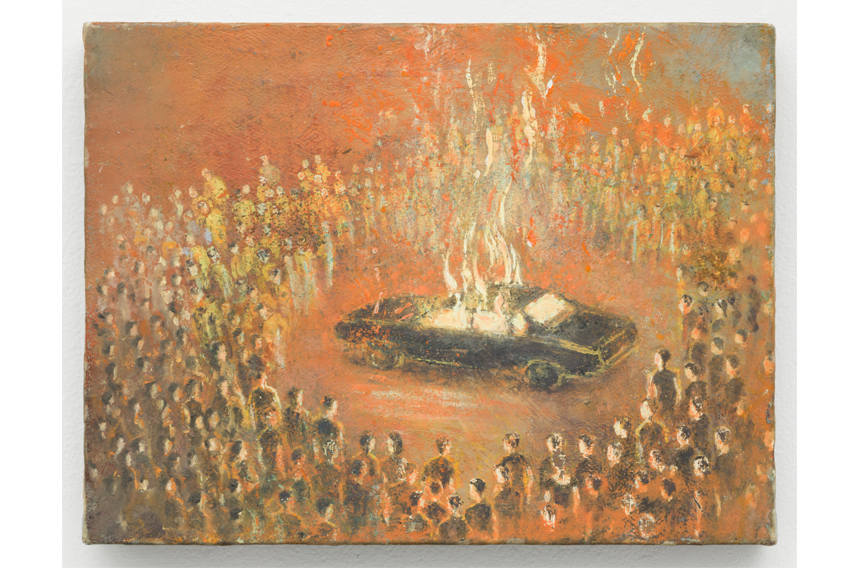 Francis Alÿs Exhibition in London
An exhibition titled Francis Alÿs: Ciudad Juárez projects will be on view from June 11 until August 5, 2016, at David Zwirner Gallery in London. Besides video art, there will be a series of related paintings and drawings on a display, too. It will also include a diagram of Ciudad Juárez's internal problems, as well as a painting related to Alÿs's ongoing Linchados series, that represents allegorical scenes with the artist as a key witness to violent acts. Do not miss the chance to see the newest work of an artist whose art pieces can be found in museum collections around the world, such as Art Institute of Chicago, Hammer Museum in Los Angeles, Musée d'Art Moderne de la Ville de Paris, Musée d'Art Moderne Grand-Duc Jean in Luxembourg, The Museum of Modern Art in New York, and many others. The private view of the show is scheduled for the June 10, from 6 pm until 8 pm.
Featured image: Francis Alÿs in collaboration with Julien Devaux, Rafael Ortega, Alejandro Morales, and Félix Blume - Paradox of Praxis 5: Sometimes we dream as we live & sometimes we live as we dream - Ciudad Juárez, México, 2013 (detail of video still) - Courtesy David Zwirner, New York/London
Slider images: Francis Alÿs - Untitled, 2010 - Oil on canvas and wood - Courtesy David Zwirner, New York/London; Francis Alÿs - Untitled, 2013 - Marker, staples, graphite, and oil on vellum - Courtesy David Zwirner, New York/London