Francis Bacon was a highly influential figurative painter, his impacting career and life ended on 28th of April, 1992. Twenty-four years later, the last picture ever painted by Bacon is surfacing up, going on show for the first time available for public. Entitled Study of a Bull, the artwork was completed in 1991, it has never been publicly seen nor published, and is said to provide new insight into Bacon's life and legacy. Art historian Martin Harrison spent 11 years tracking down the artist's entire collection, and finally, after identifying 584 works by Bacon, he ultimately rediscovered the final piece made by the famous Irish-born artist.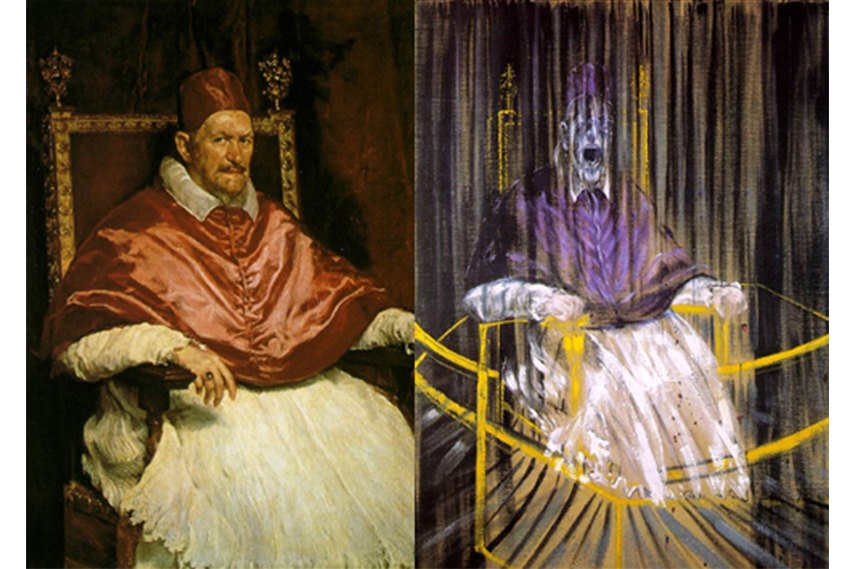 One of the Most Important Painters in the World
Lauded for his bold, grotesque, emotionally charged and raw imagery, Francis Bacon produced some of the most iconic images depicting wounded and traumatized humanity in post-war art. It wasn't too long before his name became one of the most widely recognized in the scene of figurative art in the 1940s and 1950s. Bacon's subjects were almost always portrayed as violently distorted, emanating the anti-social spirit, filled with inner and external isolation, ravaged by the existential dilemmas. Even though the artist himself did get to witness and enjoy his success and celebration of his work during lifetime, it was after his death in 1992 that the public began to view him as one of the world's most important painters. In fact, in 2014, it was Bacon's Three Studies of Lucian Freud that became the most expensive painting in the world, sold for 142.4 million dollars at a New York Sotheby's auction, although the record has been broken numerous times since. Bacon indulged himself in extensive debauchery, judged by any standards, and just before his imminent ruin by it, he created his last piece of art.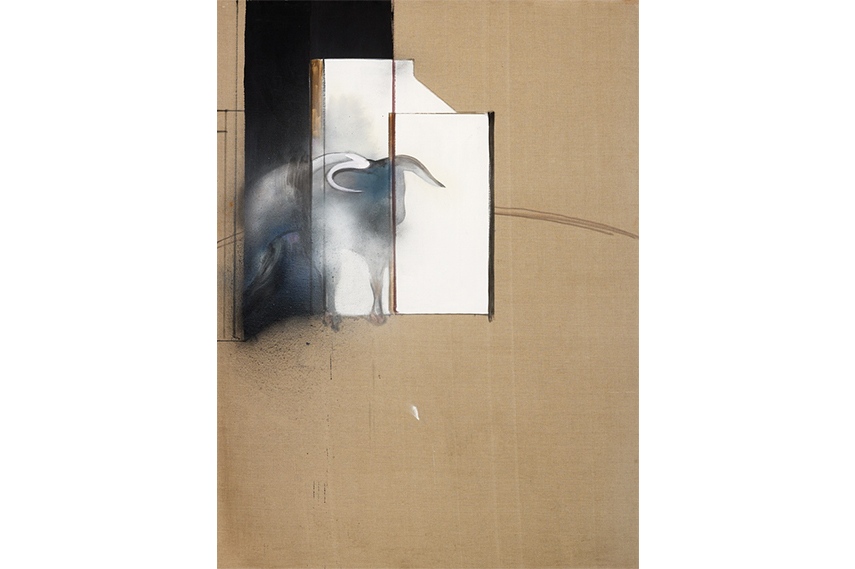 Francis Bacon Depicted his own Death
Study of a Bull was completed in 1991, just a few months before the artist's death in Madrid in April 1992. The painting shows a faded figure of a bull which seems to be emerging from a burning black void, or perhaps escaping it, exiting from the darkness and stepping into the bright light. Martin Harrison, the art historian responsible for tracking the picture down, said that the image is actually Bacon's depiction of his own death. The vague placement and the transitive position of the animal indicate the artist's realization that he was soon to be experiencing a similar experience, not knowing exactly where he would be going. The grand two-meter-high painting is mostly made of raw canvas. Interestingly, underneath the bull, Bacon used real dust from his studio in South Kensington, which is utterly poignant according to Harrison. The artist often used to say "Dust is eternal, after all we all return to dust."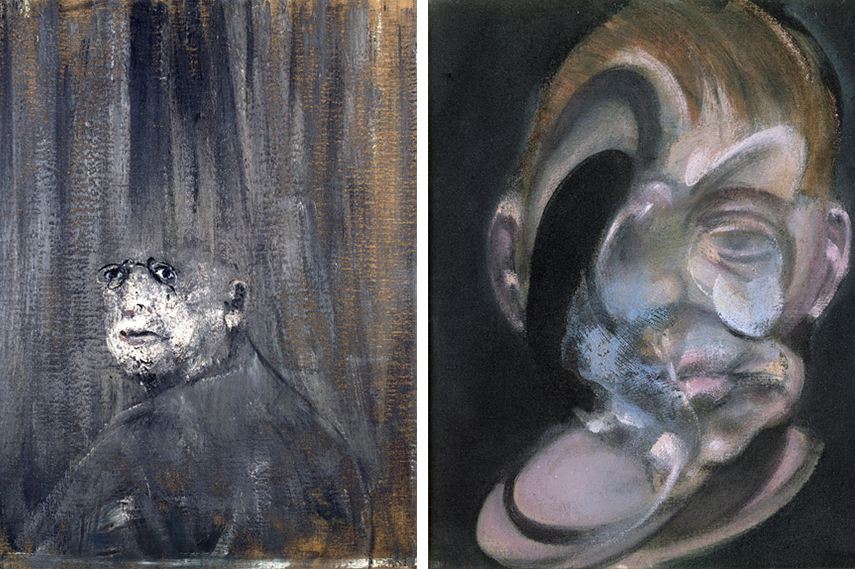 Study of a Bull and 100 more never-before-seen Works
This work, which has never been publicly seen, discussed, reproduced or even written about, has been residing in a very, very private collection in London. The endeavor of tracking it down was made by Martin Harrison who has spent the best part of a decade working on a catalogue of every work by Bacon, which is due to be published in April. The extensive research of Francis Bacon's work will include 584 artworks, with more than 100 paintings which are to be presented for the first time. Harrison will also curate an exhibition this summer, featuring both Bacon's last painting, Study of a Bull, and his very first work, Watercolour, from 1929. The show is entitled Francis Bacon, Monaco and French Culture, and it will be on view July 2 – September 4, 2016, at the Grimaldi Forum in Monaco. After the original showing, the exhibition travels to the Guggenheim Museum in Bilbao to be displayed from September 30, 2016 – January 8, 2017.
All images used for illustrative purposes. Featured image: Francis Bacon and Alonso Cano's Crucifixions, from 1933 and 1638 respectively. Photograph: © The Estate of Francis Bacon/DACS 2015; The State Hermitage Museum, St Petersburg - image via theguardian