The famous painting Study of Red Pope 1962. 2nd version 1971 by Francis Bacon has been out of public view for nearly 50 years. After being exhibited at the Bacon retrospective at the Grand Palais in Paris in 1971, then in Dusseldorf the following year, the work, that has been a part of a private collection for the past 45 years, has never been shown since. Next week, this rare masterpiece will be offered at Christie's auction house sale in London. Estimated at around $80.7 million, it may break the record for the most expensive artwork ever sold in Europe. Uniting two subjects that obsessed the painter during his career, his lover and muse George Dyer and the figure of Pope Innocent X, the piece offers a deeply poignant insight into one of the 20th century's most important bodies of work.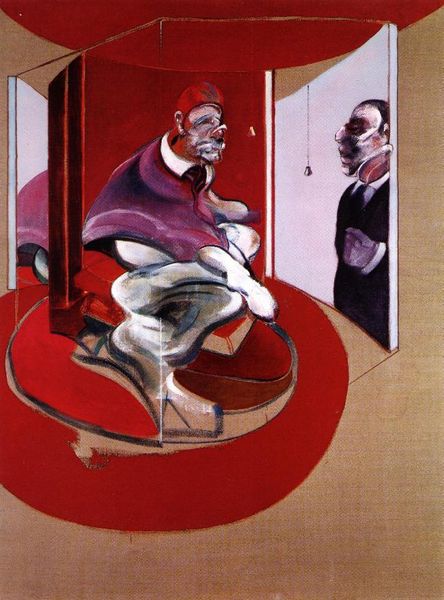 A Work That Foretold a Tragedy
The painting was created at the most intense moment of Francis Bacon's life, while he was facing a personal as well as artistic crisis. The artist was about to put on a massive one-man exhibition at the Grand Palais in Paris, a career-defining moment for the artist who has been newly anointed 'Britain's greatest living painter'. Bacon wanted to include his renowned painting Study for Innocent X, but since its owner refused to lend it, he decided to create a new version of the masterpiece. The new piece included a reference to Spanish painter Diego Velázquez's Pope Innocent X (1650), a portrait that had long haunted Bacon, next to Bacon's lover and muse, George Dyer. Dyer, a young, East End crook whom Bacon met in a Soho pub in 1963 and had a tempestuous relationship with since, descended into an alcoholic malaise at the time, slowly vanishing from the painter's life. Two days before the exhibition opened, Dyer killed himself with a drug overdose in their hotel room. Although struck with grief, Bacon carried on with the show. Later, he said: "If I'd have stayed with him rather than going to see about the exhibition, he would be here now. But I didn't and he's dead."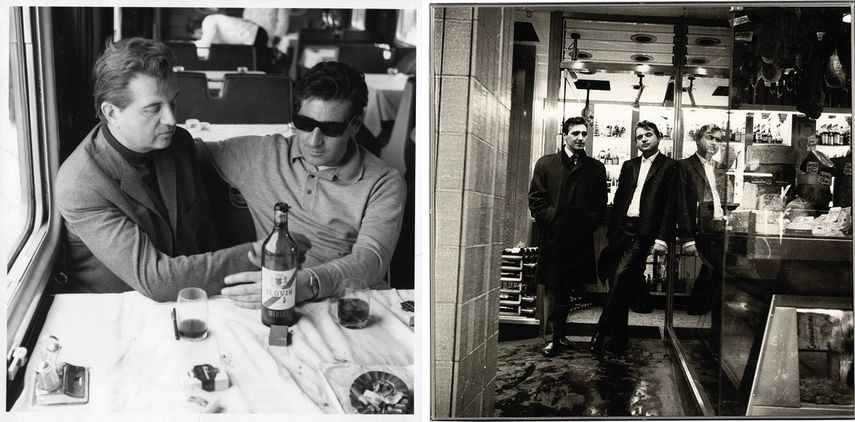 The Tension Between Two Figures
"There's something about it that tells me – 'I'm going to paint a great picture for this show, the last of my popes, with my muse George Dyer in it,'" Bacon said. Indeed, Study of Red Pope 1962. 2nd version 1971 is a grand finale to his celebrated body of papal portraits. Yet, the encounter between the Pope and Dyer, both sharing a combination of power and vulnerability, is rather haunting. The figure of Dyer in the work is not the decaying man he had become by 1971, but rather a handsome, well-dressed young thug he was when Bacon first met him. These two figures are brought face to face as a mirrored reflection and a twisted alter ego, juxtaposed in the manner of a devotional diptych. With their faces thickly worked with vigorous impasto, these two figures are depicted with two sash cords, as if their light might be extinguished at any moment.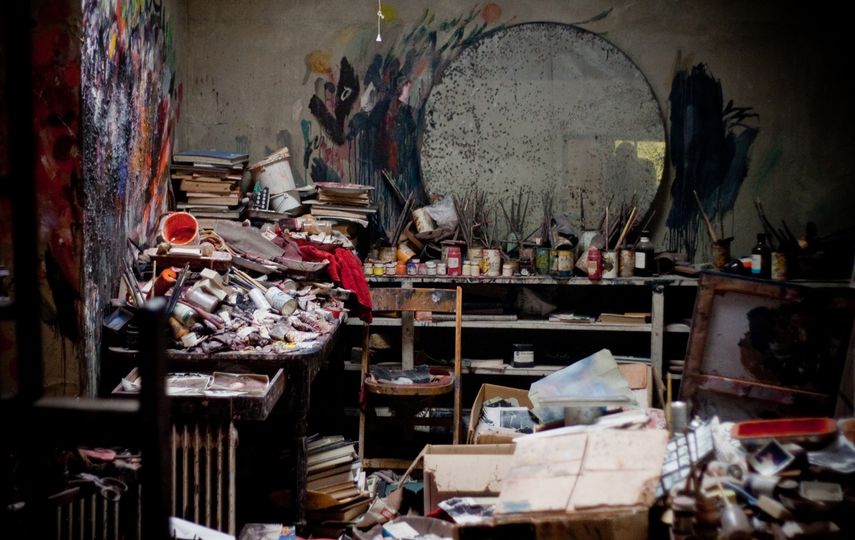 Love and Destruction
Two months after Dyer died, Bacon was interviewed by British art critic David Sylvester. When asked about the images of figures coupling in his work, Bacon explained, "People say you forget about death, but you don't. After all, I've had a very unfortunate life, because all the people I've been really fond of have died. And you don't stop thinking about them; time doesn't heal. But you concentrate on something which was an obsession, and what you would have put into your obsession with the physical act you put into your work. Because one of the terrible things about so-called love, certainly for an artist, I think, is the destruction." This work acknowledges the dual space these two subjects occupied in the artist's psyche. In the subsequent Study of George Dyer, the final image of Dyer painted during his lifetime, the deadlock between them is resolved by Bacon's tragic muse usurping the pontiff from the center of the composition.
The painting will be offered in the Post-War and Contemporary Art Evening Auction at Christie's in London on October 6th, 2017. The artwork currently holding the no.1 spot on the list of the most expensive ones sold in Europe is Alberto Giacometti's Walking Man bronze, which went for roughly $74.1 million in 2010.
Featured image: Francis Bacon's landmark painting, Study of Red Pope 1962. 2nd version 1971, at Christie's in London. Photograph- Victoria Jones/PA. All images used for illustrative purposes only.