Anton Kern Gallery in New York starts 2016 with a contrasting display created by Francis Upritchard and Martino Gamper. The two artists, apart from being married to each other, often work together. New Zealand-born Upritchard is best known for her small sculptures, while Martino Gamper's field of expertise is mainly furniture and interior design. Their work, combined, will be a clash of opposing approaches to creating three-dimensional objects, and their exhibition at the Anton Kern Gallery will resemble a contemporary cabinet of curiosities and an universal artwork. The combination of modern sculpture of a unique visual language and the world-class furniture and interior design will form a complex narrative and a completely new piece of art.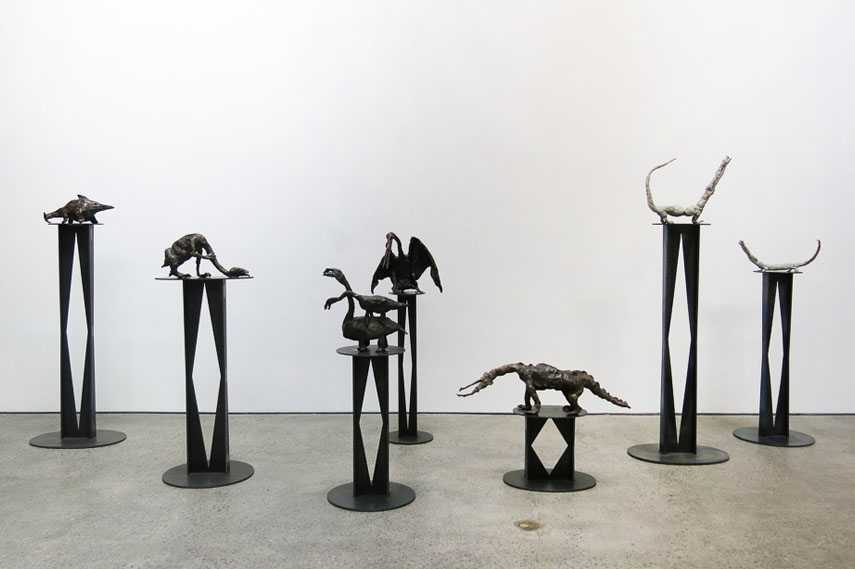 Francis Upritchard: The Sculptor Who Brings Together Traditional Craft and Expressive Modernism
The work of Francis Upritchard combines figurative sculpture with brightly colored modernist futurism. Her sculptures often pose a critique of society and its ideas. Some of them are, however, just enigmatic. Upritchard's works have been exhibited in the vast number of galleries and museums, including the solo exhibitions at at the Hammer Museum, LA, Whitechapel Gallery, London, the Marugame Genichiro-Inokuma Museum of Contemporary Art, Japan, The Douglas Hyde Gallery, Dublin, Nottingham Contemporary, Cincinnati Contemporary Art Center, and the 53rd Venice Biennale in 2009. Looking for new challenges, Upritchard left New Plymouth, New Zealand for London, where both her and Gamper are currently based.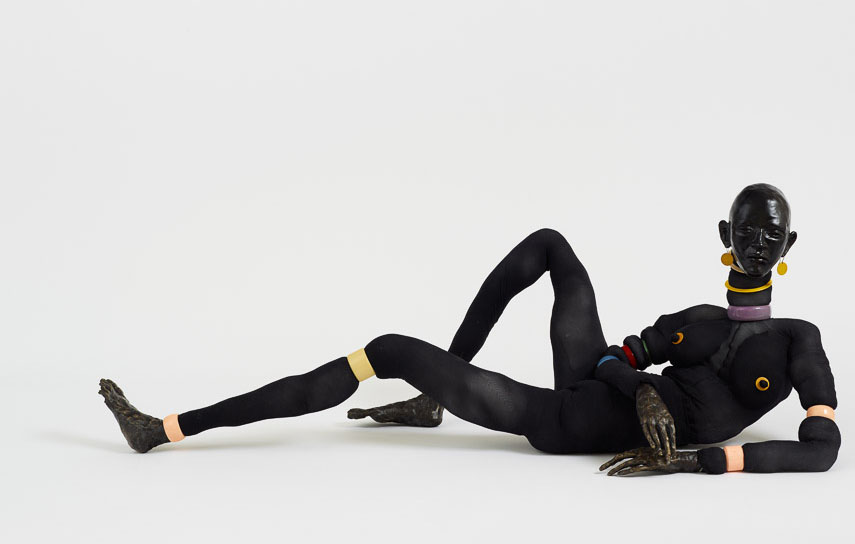 Martino Gamper's World Class Interior Design
Italian-born Martino Gamper started as an apprentice with a furniture maker. After formal education in sculpture, Gamper started his work in interior and exhibition design and high-end furniture industry. His most notable exhibitions include: design is a state of mind at the Serpentine Sackler Gallery, London, Period Room at Palais De Tokyo in Paris, Gesamtkunsthandwerk at the Govett-Brewster Art Gallery, New Plymouth, New Zealand and Wouldn't it be Nice...Wishful thinking in Art & Design, at Centre d' Art Contemporain in Genève. Gamper's selected commisions include Bench Years for the London Design Festival and Project for Café Charlottenborg for Copenhagen's Kunsthal Charlottenborg.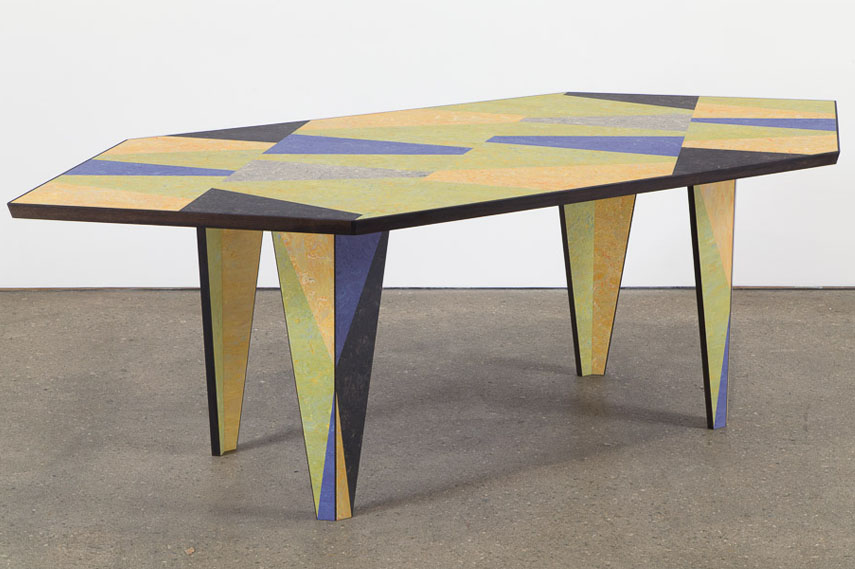 Upritchard and Gamper, Together: A Whole New Ecosystem
The combination of Upritchard's sculpture and Gamper's furniture creates a genre of its own, like a modern interpretation of Gesamtkunstwerk. Gesamkunstwerk, or a "total work of art", is a work of art that encompasses all or many art forms. The joint exhibition of the art couple will be an immersive experience comprised of sculptures, original and re-appropriated furniture as well as artifacts. Alongside tables and ceramic bowls you'll see bronze dinosaurs, and alongside chairs and lamps you'll see sculptures varying in sizes and materials. This exhibition isn't just a selection of work by the two remarkable artists, but a whole new entity that needs to be explored.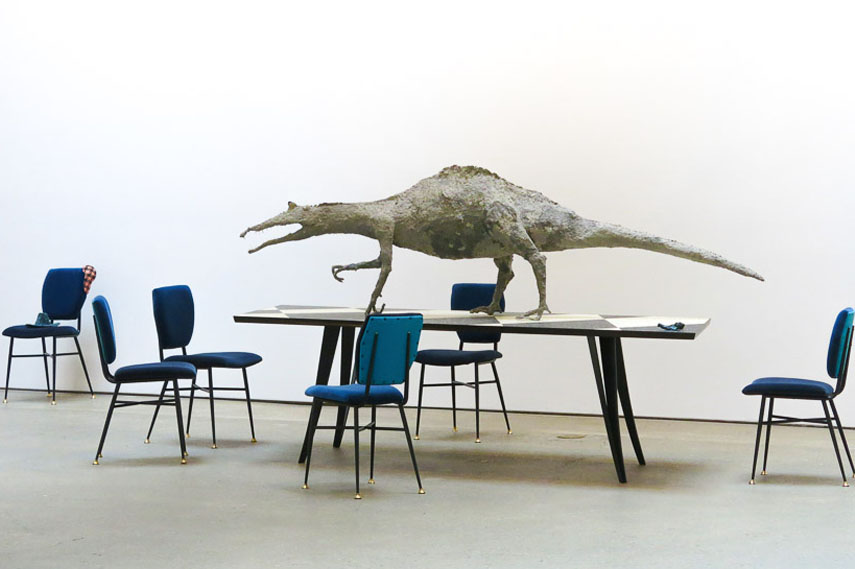 Francis Upritchard and Martino Gamper at Anton Kern Gallery
Francis Upritchard and Martino Gamper's exhibition at the Anton Kern Gallery in New York, NY will be on display from Thursday, January 14 until February 20, 2016. The gallery's business hours are 10 a.m. to 6 p.m., Tuesday through Saturday.
Featured images: Francis Upritchard and Martino Gamper, 2015; Francis Upritchard and Martino Gamper - Detail from the exhibition, courtesy of Anton Kern Gallery