One of the pioneers of kinetic and optical art, a major figure of abstract and concrete art, Francois Morellet, has died at the age of 90. Francois Morellet's death was confirmed by his Paris-based gallerist Kamel Mennour. He also paid tribute to the artist on Twitter, praising the artist's lively, creative, mischievous, luminous spirit. Primarily known as a major figure of abstract and concrete art, Morellet was also known for co-founding the famous Paris collective of the 1960s Groupe de Recherche d'Art Visuel (GRAV). Still, Morellet was always working and experimenting with different media – painting, sculpture, light-based art. His rich art practice and his involvement in several different art movements influenced the practice of many generations of contemporary artists, while Morellet himself is considered to be one of the most renowned figures in contemporary French art.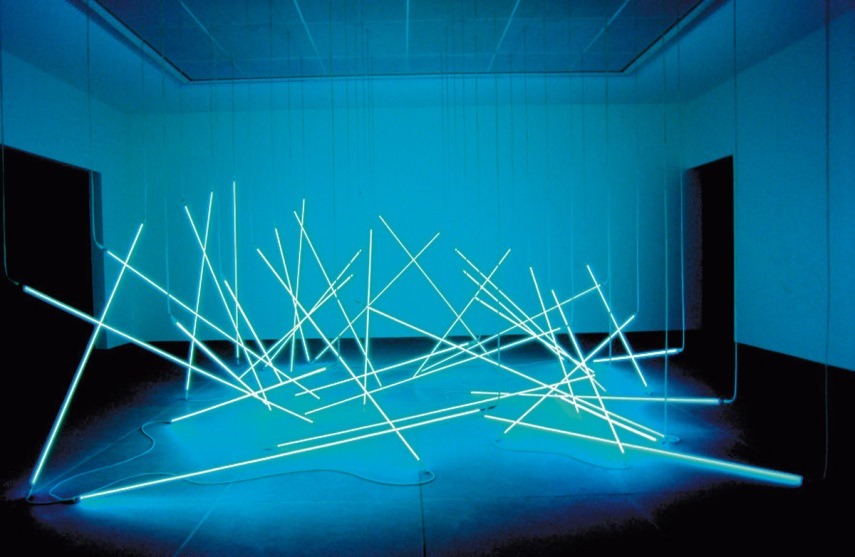 Francois Morellet Death – Rich Legacy
Francois Morellet died only a few days after his 90th birthday. He died in Cholet, France – the town where he was also born. Many of his colleagues, curators, gallerist are paying tribute to this great figure of contemporary art. James Mayor, from the Mayor Gallery, told artnet News: It is a very sad end of an era. His wit and personality were so apparent in his extraordinary body of work over more than 60 years. He was always evolving his art showing his extraordinary lust for life. He will be sorely missed. However, there were times when the artist wasn't received well among the critics. Earlier this month, Morellet said: In 1963 my neon works were provocative, vulgar and unsaleable—I had to wait 20 years to sell my first one. Today they are stylish, expensive and very trendy. And, indeed, his light-base art is more popular today than his other work. At the moment, three galleries are presenting his art: Annely Juda Fine Art and The Mayor Gallery in London and Dan Galeria in São Paulo. Last week, during the Frieze New York, Galerie Hervé Bize showed his eye-catching work, proving the fact that Morellet was still quite popular, despite the fact he was 90 years old.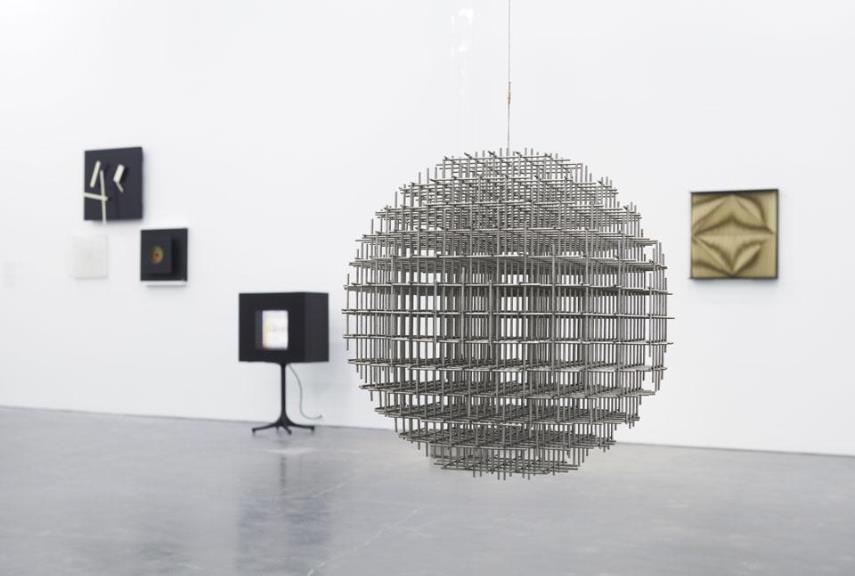 Morellet as One of the Pioneers of Kinetic and Optical Art
During the first years of his career, Morellet was more interested in figurative and representational art. However, he turned to abstraction from 1950, using simple geometric forms – lines, squares and triangles assembled into two-dimensional compositions. In 1960, he was one of the co-founders of the Groupe de Recherche d'Art Visuel (GRAV), which consisted of eleven opt-kinetic artists. Their ideals enticed them to investigate a wide spectrum of kinetic art and op art optical effects by using various types of artificial light and mechanical movement. Simultaneously, Francois Morellet experimented with different materials, became interested in the relationship between space and art object, which made him close to installation and environmental artists. His work can be found in public and private collections all over the world.
We would like to hear your opinion! Please comment on our Facebook page!
Featured Image: Francois Morellet. All Images used for illustrative purposes only.