In order to celebrate groundbreaking work by one of the finest abstract artists of our time Frank Gerritz, Bartha Contemporary will organize two separate yet complementing exhibitions of his works in the UK. Frank Gerritz exhibition in London will be composed of artist's paper works and pieces created on industrially manufactured MDF panels. Almost simultaneously at another solo show in Edinburgh the visitors will have the opportunity to view Temporary Ground I Territory I The Sleeper, a large-scale black and white artwork created on anodized aluminum.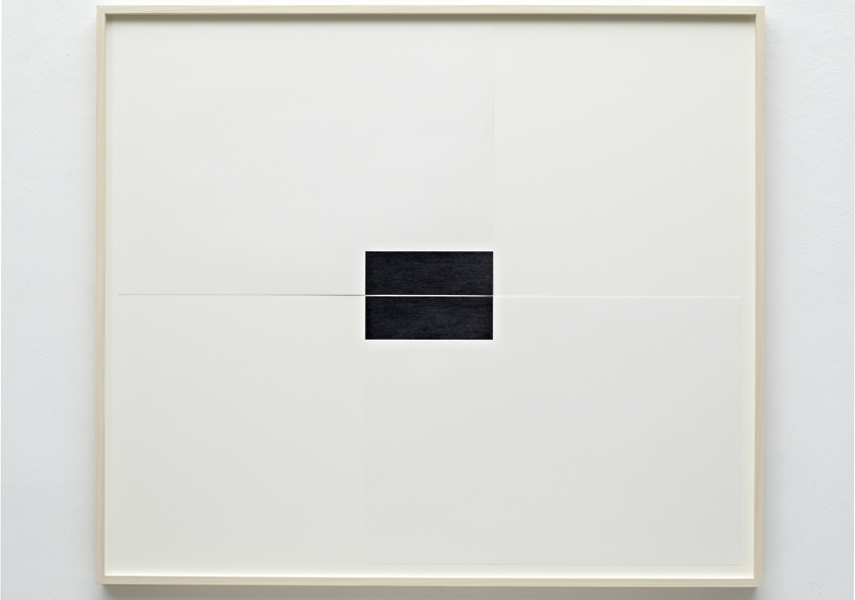 Exploring the Boundaries of Space at Bartha Contemporary
Both exhibitions were created as a result of Frank Gerritz and Bartha Contemporary long-term collaboration. During that time, Frank Gerritz created an array of intricate works spanning from sculptures (based on a proportional system typical of the human form) to his more recent architectural drawings. Artworks by Frank Gerritz are influenced by the style of Bauhaus masters like Oskar Schlemmer or Sándor Bortnyik but also by the works of contemporary artists such as Donald Judd and Tony Cragg. Frank Gerritz's latest series of works is inspired by the fleeting installation by Anthony Gormley. Installations entitled Breathing Room examines the ephemeral relationship between people and the surrounding space.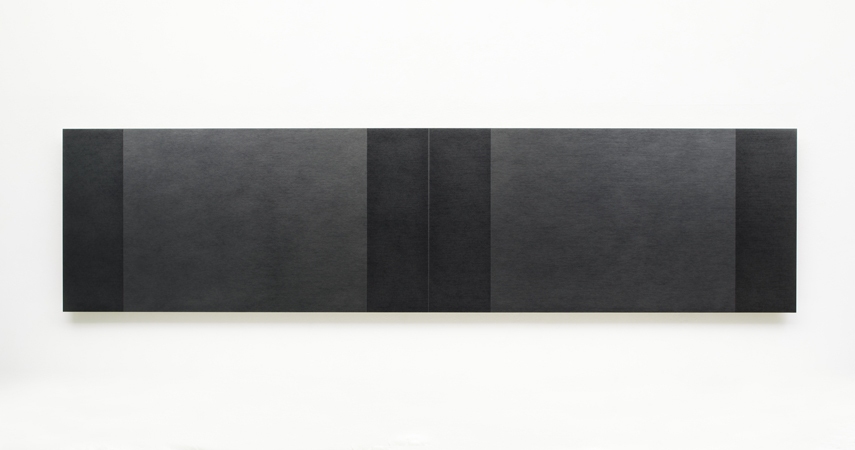 Paper and MDF Drawings in London
At the upcoming exhibition in London, Frank Gerritz will present his most ambitious work ever created on MDF panels. Definition of Space | Four Center Connection (spread my wings) contains two elements that symbolize conflicting forces separated by a blade-like line. Each part acts like a wing and glides toward the light that reflects from the black graphite surface. The artwork reflects light in such manner that the piece almost obtains a three-dimensional form and turns into a sculptural work right in front of the viewers' eyes. Additionally, the artist will display several of his abstract paper drawings.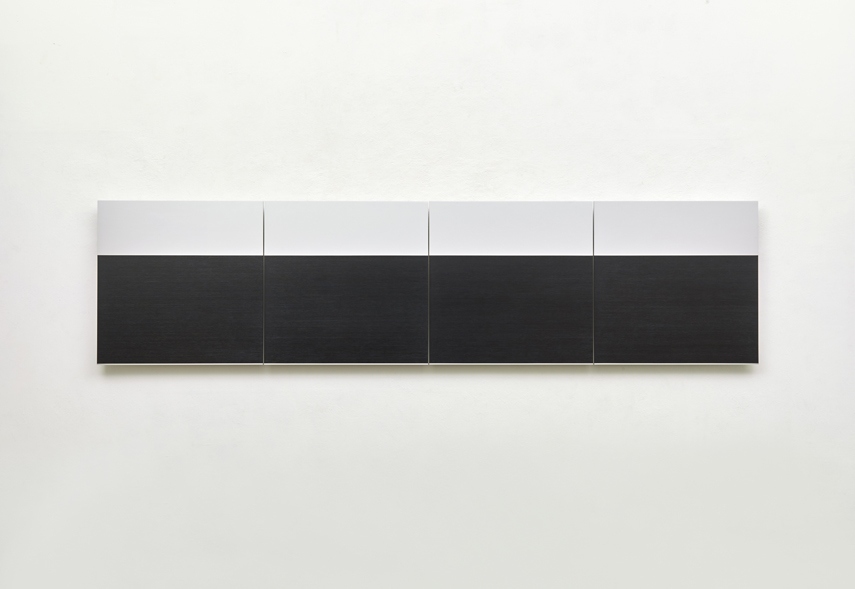 Frank Gerritz's Exhibition in Edinburgh
Just like his MDF drawings, Frank Gerritz's works on anodized aluminum also represent three-dimensional and almost physical experience. One of these artworks, his large-scale Temporary Ground I Territory I The Sleeper piece will be on view at Sleeper gallery in Edinburgh. The black and white piece appears as if to float in thin air as the carefully chosen distance from the wall and the shadows of the panels deepen the artwork's seemingly sculptural form. Though both exhibitions at Bartha Contemporary in London and at Sleeper gallery in Edinburgh will open on the same day May 13th, 2016, the show in London will last almost a month longer and it will end on July 2nd, 2016. Frank Gerritz's exhibition at Edinburgh's Sleeper will last until June 10th, 2016.
Featured images : Frank Gerritz - Temporary Ground I Territory I The Sleeper, 2015 ; Left : Frank Gerritz - Two Center Connection I, 2015, / Right : Frank Gerritz - Two Center Connection II, 2015 ; Left : Frank Gerritz Two Center Connection, 2014 / Right : Frank Gerritz Four Center Connection, 2014 ; Frank Gerritz - Temporary Ground I Territory I The Sleeper, 2015, details ; All images are Copyright Frank Gerritz, Courtesy of Bartha Contemporary Ltd. London