Developed sense for analyzing and reproducing existing situations is often characteristic of the artists. Such a strategy can be used for the purpose of articulating reality for the sake of social awareness. Urban environment with all of its diversities is quite inspirational, especially when parts of the city and its structure are being depicted. On this trail, hyperrealistic painting of Frank Laws functions as an embodiment of his engaged view from the window.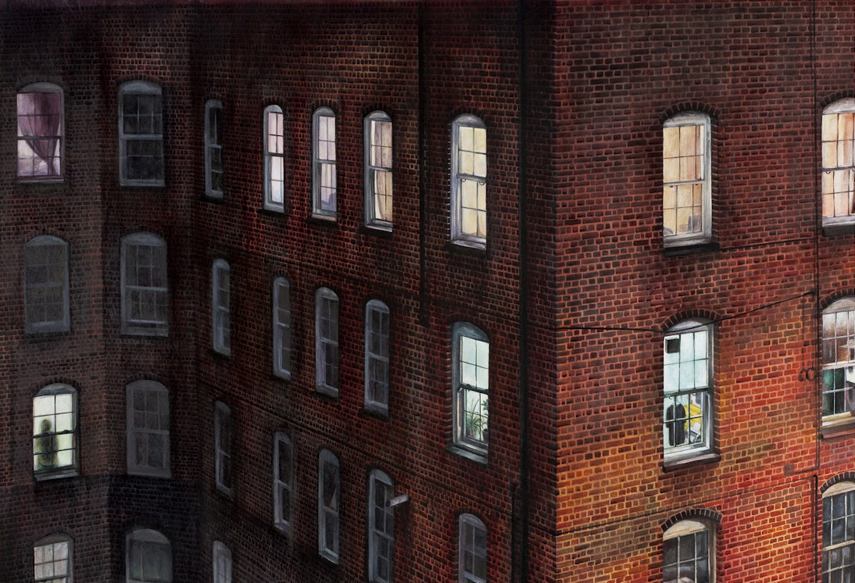 Art of Frank Laws
Almost whole opus of Frank Laws can be describe as a process of collecting architectural notes. The artist behaves like a explorer and takes on tours in order to map flows and virtues of the city. Basically, he is observing various social changes which are inclined by politics. Urban landscapes of Frank Laws represent the other side of seen buildings positioning them as silent attendants of lost memories, experiences and desires. The artist carefully balances structural elements to compose open-ended narratives with intense visual tension, presenting a modern vision of city dwellers and urban communities.
Frank Laws Urban Landscapes
Housing estates of post-war architecture have become recurrent motifs of Frank Laws art practice. Apparently influenced by the aesthetics of film noir and paintings of Edward Hopper, in almost melancholic manner, the artist depicts consequences of transformation of his local surroundings suggesting high rate of social redevelopment and class misbalance.
Over recent years East London has experienced a steady incline in rent prices and overall gentrification. Expansive residential blocks stand as testament to a variety of political, economic and demographic changes that have occurred over decades, dramatic shift in social identity.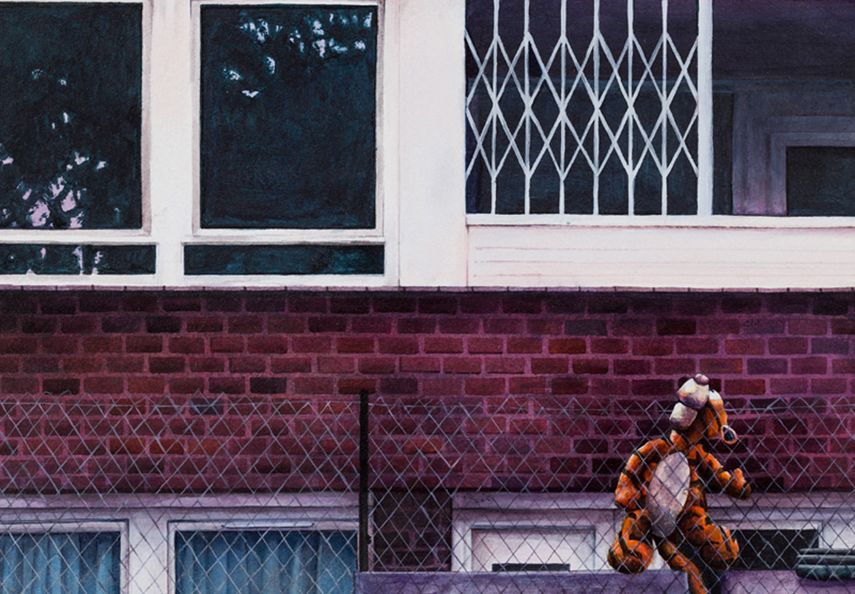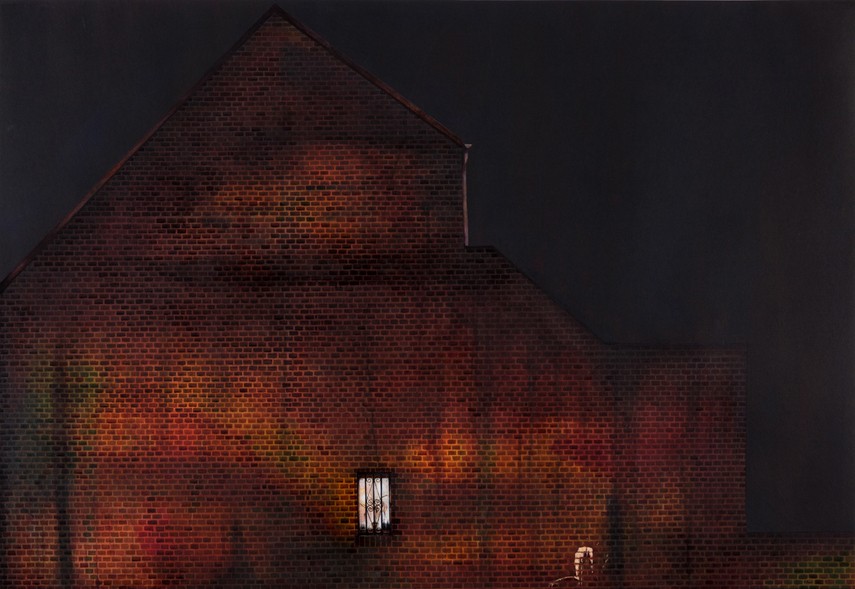 Celebration at Lazarides Rathbone gallery
The new body of Frank Laws's work introduces visual codes reminiscent of childhood innocence; his melancholic scenes are littered with abandoned toys and empty playgrounds suggesting a sense of past celebration and forgotten joy. Those paintings are not just collections of artists sentiments or bare representations of some random buildings. It is certain that each one of them represents small fragment of meticulously executed narrative. Moreover, Frank Laws's research raises questions which are vital for a public debate upon development of the city which is not just matter of economics, but more importantly of human life in contemporary society and a dramatic shift in social identity.
Celebration marks Frank Laws's first solo exhibition at Lazarides Rathbone and extends his rigorous examination of East London's evolving urban landscape. It will be on display from 29th May to 25th June 2015.
In meanwhile, you can read about Todd James's present exhibition in this gallery.
Stay freshly updated about latest art events and Sign up for My Widewalls!
All images are courtesy of Lazarides Rathbone and the artist.